DIY Pottery Barn Ceramic Bowl Dupe
This post may contain affiliate links. Please read our
disclosure
for more info.
Learn to make your own Pottery Barn Stone Bowl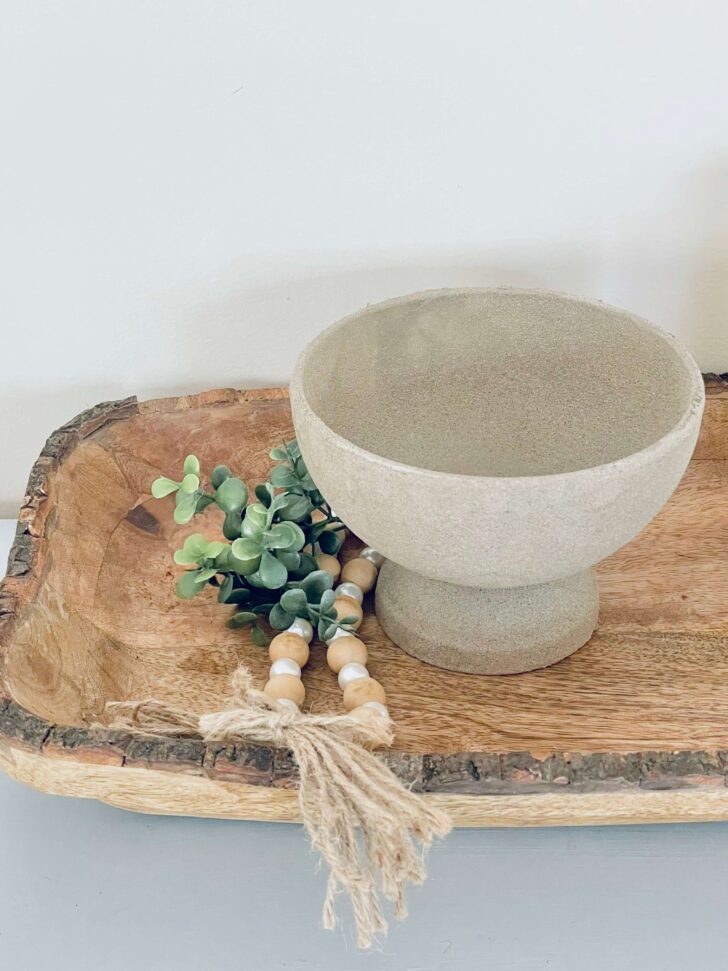 This DIY can be made using simple supplies from Dollar Tree or Amazon.
We've included links to all of the supplies you'll need below.
Decorate your home with this Footed Bowl that is both stunning and functional.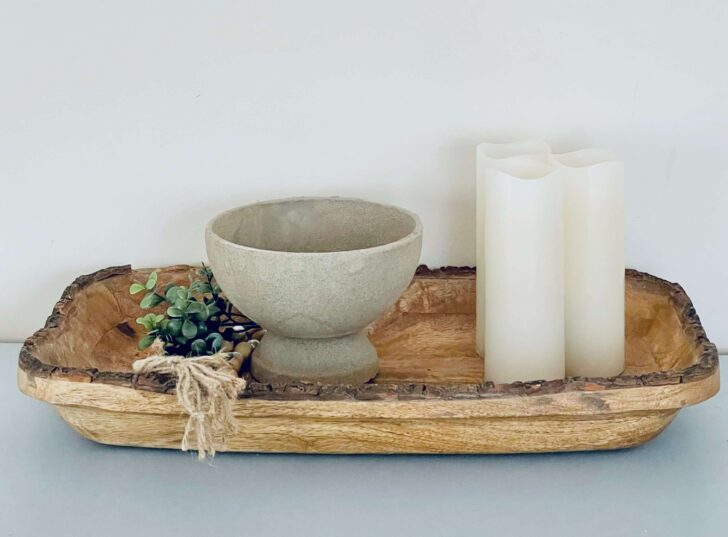 Place this stone bowl on a shelf to add contrast and invite warm energy into your space.
Supplies: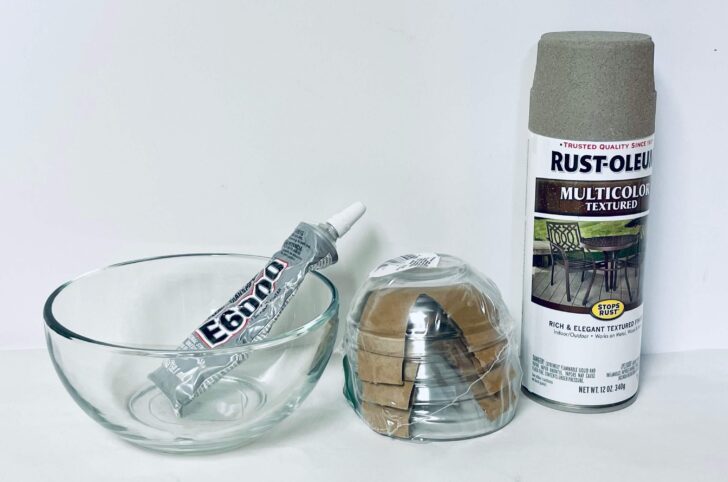 Free Workshop – Join our free Simplify Money Workshop
The *only* way to save money is to spend less than you earn. That means you need to decrease your expenses or increase your income.
We want to help you do both.
Join our FREE Simplify Money Workshop to learn the fundamentals of growing wealth. Because when you can spend less than you earn, your money has no choice but to grow. You will build your savings and pay down debt.
What's more? We've got a bunch of free money-hacks to share with you:
Hacks to lower your monthly bills
Hacks to spend less on debt
Hacks to start investing
Hacks to increase your income by $20/month (with no extra effort)
This workshop has everything you need to accomplish the cardinal rule of personal finance: keep your income over your expenses.
Join our free 5-day Simplify Money Workshop, and start growing your wealth today.
Instructions:
Using the E6000 glue, add it to the bottom of the small glass bowl a good amount.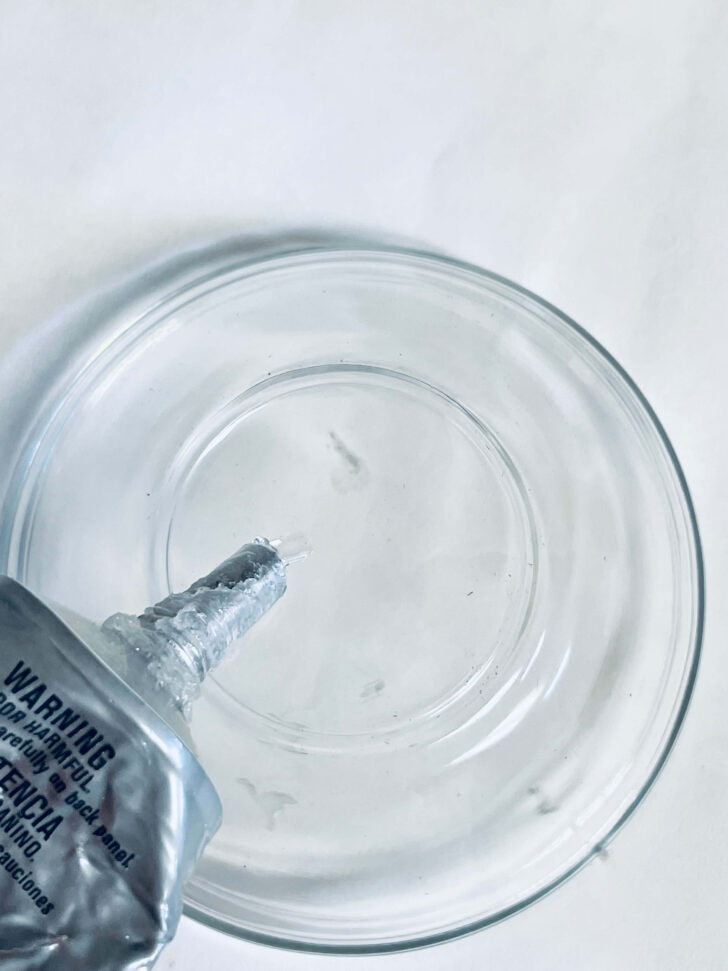 Add the larger glass bowl on top. Leave it alone for about an hour to make sure the E6000 glue has completely adhered.
In a well ventilated area spray it with the textured spray paint. I did 3 coats to make sure it was covered very well.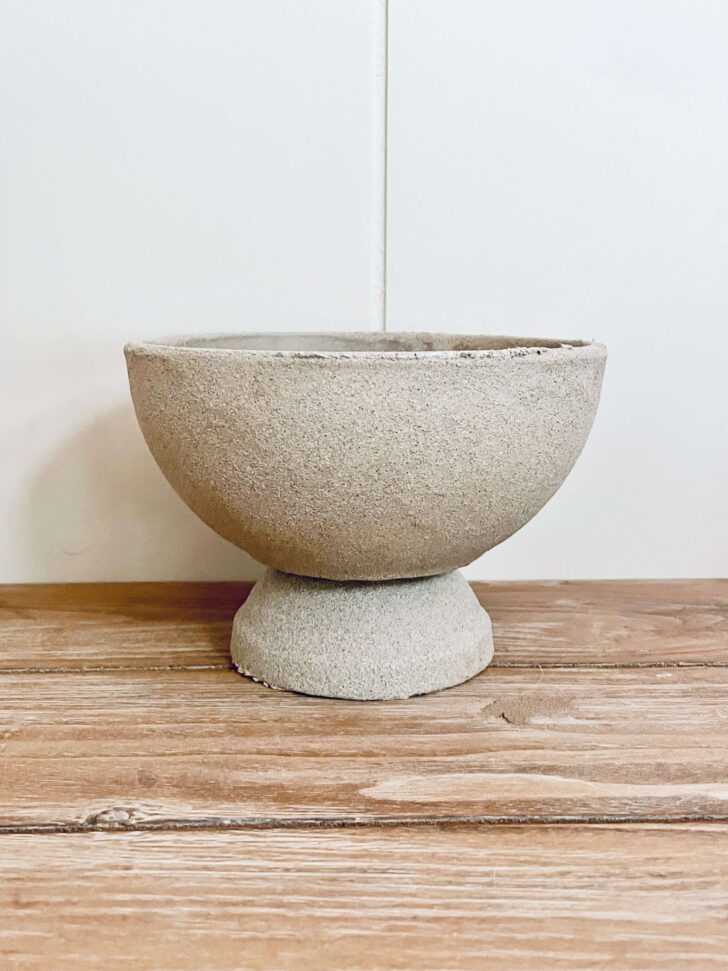 As DIY crafters, it brings us great joy to recreate expensive item for a few bucks.
That is why you will love Capital One Shopping: a browser extension that finds great discounts on the internet.
Capital One Shopping is both a price comparison tool and a promo code finder.
Before you check out, Capital One Shopping will compare prices across the internet to see if another retailer is selling your item for less.
Then it will comb its database of coupon codes and apply it automatically at checkout.
Capital One Shopping works quietly in the background, so just search and shop online like you normally do, and it will effortlessly find savings for you.
If you shop online for craft supplies (Capital One Shopping works great with Amazon), then make sure you download the Capital One Shopping extension.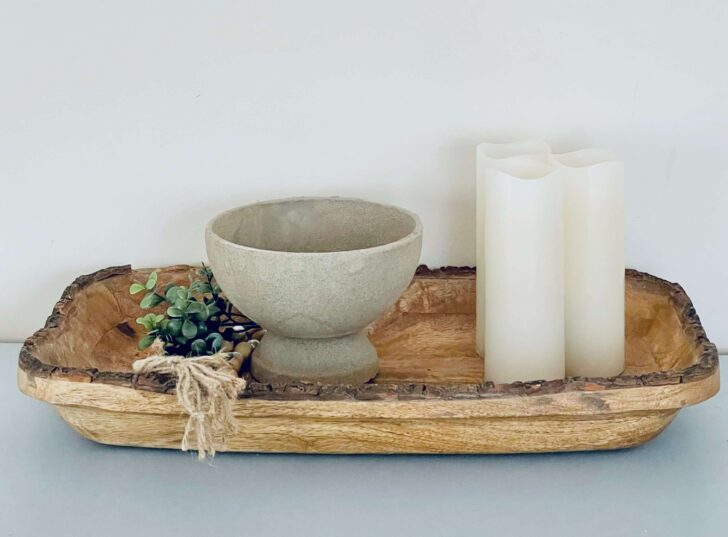 Let us know if you try this craft in the comments below and tag us on Instagram @budgetingcouple.
This website contains affiliate links, which means that if you click on a product link, we may receive a commission in return. Budgeting Couple LLC is a participant in the Amazon Services LLC Associates Program, an affiliate advertising program designed to provide a means for sites to earn advertising fees by advertising and linking to amazon.com