Dave Ramsey often says he has been broke, but he's never been poor. "There's a difference between being poor and being broke," Ramsey said. "Poor is a state of mind; broke is I'm passing through."
Ramsey sees three basic reasons people are poor:
Their government is corrupt, and there is no economy to participate in.
People are oppressed and taken advantage of.
People make bad decisions with their money and lives.
We don't have much control over Nos. 1 and 2, but we have a lot of control when it comes to No. 3, the decisions we make.
1. Check Your Diet
Food is dang expensive. So if you're eating more than necessary, it's costing you… a lot.
To save money on food, try counting your calories. By limiting your eating to what your body needs, you'll save a money on food AND get healthy. Talk about a win-win.
Earn Cash Back at the Grocery Store ($20 Welcome Bonus)
Ibotta pays you to shop for groceries. Download the free app, create a cash-back grocery list, and go grocery shopping. When you get home, take a picture of your receipt with the Ibotta app, and money will immediately be deposited into your Ibotta account.
It's real money too! Deposit your Ibotta money directly into your bank account, or redeem it for a free gift cards to your favorite stores like Amazon, Walmart, or GameStop.
Want to hear even more ways Ibotta can save you money? Check out our Ibotta explainer video, here!

Grab your free $20 welcome bonus when you try out the Ibotta app here!
2. Stop Making Impulse Purchases
This is a tough one. Sometimes the impulse is to go out for dinner because you are too tired to cook. Sometimes its something cheap on Amazon. Sometimes it's buying one extra cup of coffee for the day. None of these are expensive by themselves…
But impulse buys, if left unchecked, will keep you in the poor house.
A good way to keep yourself from making impulse purchases is to put more steps between picking out an item and buying it. When shopping online, that could mean leaving it in your cart for 24 hours before purchasing. It could also mean price checking and looking for promo codes.
Pro tip: Abandoning your cart for 24hrs sometimes gets you a promo code sent to your email.
Price Check with Capital One Shopping
Speaking of price checks and promo codes: if you want to save money shopping online, especially at Amazon, add the free Capital One Shopping extension to your browser. Capital One Shopping tracks price fluctuations across multiple retailers. Not to mention, they have a database full of active coupon codes that you can apply at checkout.
What's more: Capital One Shopping works automatically. Before you check out, Capital One Shopping will let you know if there is another retailer offering a better price, or it will alert you to a promo code for your order. I was on Walmart.com to look for a camera strap, and Capital One Shopping popped up and let me know about a 2% off coupon. So, I activated it.
Capital One Shopping works automatically. Add the Capital One Shopping browser extension for free and be an informed shopper.
Earn Automatic Cash Back with Dosh
Dosh is a free app that says it is "the easiest money you've ever made." And, it's true. Just link a credit or debit card to the app, and when you use it at participating retailers, you will earn cash back. I bought some bagels at a local restaurant in Orlando, and Dosh informed me in minutes that I earned $2. Here's just a sample of other cash back opportunities:
BJ's Wholesale Club, up to $40 cash back
Aeropostale, 4%
Instacart grocery delivery, 2%
Sam's Club, 3%
Disney+, up to $16 back
Download Dosh for free, and start earning cash back.
Don't Settle for Expensive Flights
Scott's Cheap Flights makes flying affordable. A team of flight experts monitor thousands of flight routes to find the best deals coming out of your airpot.
Simply plug in your airport and your top destinations, and you're done. When a deal pops up, an email will be sent to your inbox. We're not talking small-change deals, either. Expect deals ranging from 40%-90% on average.
Ready to try it out? Sign up for Scott's Cheap Flights to grab your free 14 day trial (and save 50% on a one-year membership.)
3. Debt Happens When You Spend More than You Earn
I get it, sometimes there just ain't enough money. So, what do you do? Charge your purchases to a credit card. You buy a home you really cannot afford. You buy a car that's out of your price range, but you just can't live without it.
You will remain broke and poor if you don't change your ways. Get that budget done.
4. You Spend Money Blindly
If you don't have a budget, it's like planning a trip across the country to a destination you've never visited and expecting to arrive without a hitch.
If you have no clue how much you pay out in bills every month or how much you earn, then kiss getting ahead good-bye. It's not going to happen. Make a list of all your expenses and when they are due. Mark down when you get paid, and how much you will take home. Then, work to make sure you have enough money to pay your bills on time. Set aside money each pay period to pay the rent (or mortgage) and car payment. Be sure to budget money for savings.
Free Workshop – Join our free Simplify Money Workshop
The *only* way to save money is to spend less than you earn. That means you need to decrease your expenses or increase your income.
We want to help you do both.
Join our FREE Simplify Money Workshop to learn the fundamentals of growing wealth. Because when you can spend less than you earn, your money has no choice but to grow. You will build your savings and pay down debt.
What's more? We've got a bunch of free money-hacks to share with you:
Hacks to lower your monthly bills
Hacks to spend less on debt
Hacks to start investing
Hacks to increase your income by $20/month (with no extra effort)
This workshop has everything you need to accomplish the cardinal rule of personal finance: keep your income over your expenses.
Join our free 5-day Simplify Money Workshop, and start growing your wealth today.
5. "Save What Remains" Does Not Work
Do not wait to save money at the end of the month! "Save what remains" is not a saving strategy that works.
Instead, make it habit to save money before you spend it. When your paycheck hits your checking account, transfer 5% of that money into your savings account. Then do not touch it! It's your emergency fund. Discipline yourself to live on what remains, and your emergency fund will grow.
Saves Money Faster With High-Interest Banking
How much do banks pay in interest? The national average is 0.08%. That's nothing. $10,000 in savings will earn you $8 in interest after one year. Whoop-die-doo…
Don't be average. Bank smart. Put your money into a high-yield savings account like CIT's Savings Builder. Last I checked, the Savings Builder interest rate was 5X the national average. That's a boost your emergency fund will feel. See the CIT banner below for Savings Builder's current interest rate.
Learn more about CIT's Savings Builder Account here. Because if you want to build your emergency fund fast, you need to collect all the free money you can.
Get Amazon Prime Free for a Year
For a limited time, when you open a CIT Bank Money Market Account, you will receive a free year of Prime (even if you already have a Prime membership)!
Here's how to get your free year of Prime: Open a CIT Bank Money Market Account and enter the promotion code AMZN22. Maintain a balance of at least $15,000 for 60 days. At the end of the 60 days, you will receive a Prime code to use.
CIT Bank makes it easy to open an account. Your money is insured by the FDIC, and there are no monthly service fees. Open a Money Market Account today and claim your free year of Amazon Prime.
Open a CIT money market account, earn an APY 6X the national average rate, and score free Amazon Prime for a year!
6. Wasting Time and not Improving Your Skills
Just as we always have money for fast food or coffee but not for savings, it seems like we always have time for video games and Facebook, but not to improve our skills. Many governors issued stay-at-home orders, but how many really spent that free time learning new skills to be better positioned to earn more money when the economy opened up?
7. Failing to Learn from Mistakes
I have made a lot of mistakes in life. College was start and stop for me. I finally earned a bachelor's degree by the time I was 34 years old. Most have theirs by the time they are 22 or 23. So, my opportunity for tremendous income growth was severely limited because it took me so long to get a degree.
I eventually discovered what I wanted to do, but it took a while. I was terrible with money until I took a Dave Ramsey course with my wife. It was later in life before I wasn't living paycheck to paycheck.
Consider each mistake an opportunity to learn something new. Thomas Edison once said: "Never get discouraged if you fail. Learn from it. Keep trying."
Also See: 9 Dave Ramsey Money Tips You Need to Try
Make a Plan Today to Improve Yourself
You have a chance today to turn things around. If you have struggled with money, then it is time to change that.
Download apps like Ibotta to save on groceries and earn cash back.
If you shop online, then add the Capital One Shopping browser extension to your computer. There is no need in paying more than you have to.
Take control of your life by taking control of your finances. Get out of the poor house, stay out of the poor house, and live the life you have always imagined.
Save More Money! Read these next…
Save Money At Your Favorite Stores:
Be sure to follow us on Pinterest for more money saving tips and personal finance strategies
Want to save these tips for later? Click here to pin the post!
*Capital One Shopping compensates us when you get the Capital One Shopping extension using the links we provided*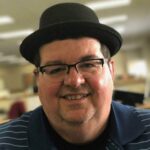 Bobby Warren is a former award-winning journalist who founded Wooster Media Group LLC, an SEO/content creation company. He lives in Northeast Ohio with his wife, Wendi, and their pets.