11 Ways to Save Money on a Low Income
This post may contain affiliate links. Please read our
disclosure
for more info.
We want you to live life to the fullest with the money you earn today.
One factor in achieving this is making better decisions with your spending
Read this post to see how many of these steps you already follow and which ones you can easily start doing to save more money, no matter what your income.
1. Let Google be Your Chef
"Siri, search shrimp scampi recipes."
Eating well doesn't have to be expensive when you have Google dishing up meals for you.
The top search results on Google are high quality and full of flavor because the recipe needed lots of 5 star ratings and comments to get to the top.
Kick things up a notch and save more when you recreate your favorite restaurant dishes at home by searching Google for copycat recipes.
Let Ibotta Serve Up Cash Back When You Cook
Siri found you a recipe; now you need ingredients.
Ibotta earns free cash-back on the ingredients you need. Ibotta has partnered with brands you love which means you can earn cash back on the same foods you buy today.
The average user saves about $5 a trip.
Pro Tip: Add your local grocery store and link your loyalty card to save even more.
Get the free Ibotta app on your smart phone, and if you're a new user, you'll get a $20 welcome bonus just for using the app.
Earn cash back rewards when you shop for groceries to make those delicious, home-cooked meals.
Grab your $20 welcome bonus when you download free Ibotta app here!
Want to hear even more ways Ibotta can save you money? Check out our Ibotta explainer video, here!
2. Tell Your Money What to Do (Not the Other Way Around)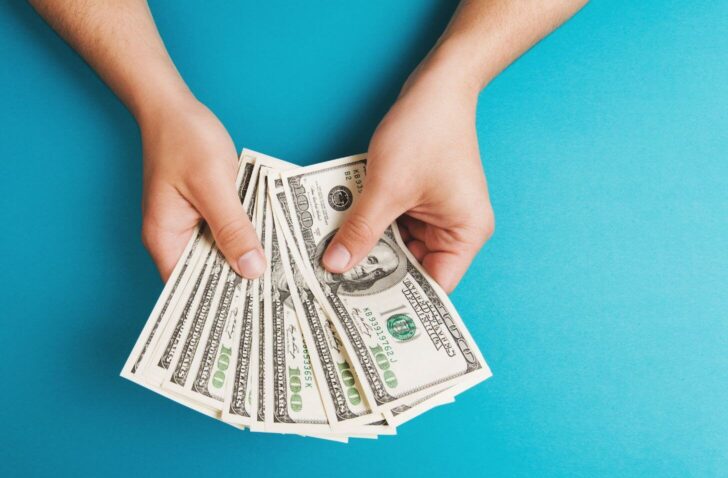 Do you know what a budget really is?
It is a plan to live on less than you earn.
It is a plan for your money to be spent responsibly.
With a budget, you will glean insights into your personal finances and how to best spend your money.
Then, you can start putting the pieces together to live within your means and spend less than you earn.
Tell Your Money to Come Back Home with Upside, a Free Cash-Back App
Gas prices remain high, but you can do something about it with a free app that pays you cash back when you fill your tank at the pump.
Upside, formerly GetUpside, is a cash-back app that focuses on local businesses. You will start earning rewards with just a few taps at gas stations, grocery stores, and restaurants.
Download the free Upside app, sign up, look for offers around you. When you see something you like, claim it. Visit the establishment to purchase your gas, food, or meals with your linked debit or credit card. When done, just check in on the app.
Upside started as a cash-back app for gas and has been adding grocery stores and restaurants. The app works at 45,000 locations across the United States.
Choose how to get paid: PayPal, bank account, or gift card. Start earning cash back at nearby stores when you install the Upside app. Use the promo code AFF20 to grab a 20 cents-per-gallon sign-up bonus. Best of all, Upside is a free app. Tell your money to come back home and get some free cash-back today. when you get the Upside app.
Free Workshop – Join our free Simplify Money Workshop
The *only* way to save money is to spend less than you earn. That means you need to decrease your expenses or increase your income.
We want to help you do both.
Join our FREE Simplify Money Workshop to learn the fundamentals of growing wealth. Because when you can spend less than you earn, your money has no choice but to grow. You will build your savings and pay down debt.
What's more? We've got a bunch of free money-hacks to share with you:
Hacks to lower your monthly bills
Hacks to spend less on debt
Hacks to start investing
Hacks to increase your income by $20/month (with no extra effort)
This workshop has everything you need to accomplish the cardinal rule of personal finance: keep your income over your expenses.
Join our free 5-day Simplify Money Workshop, and start growing your wealth today.
3. Have Your Credit Card Company Pay You Instead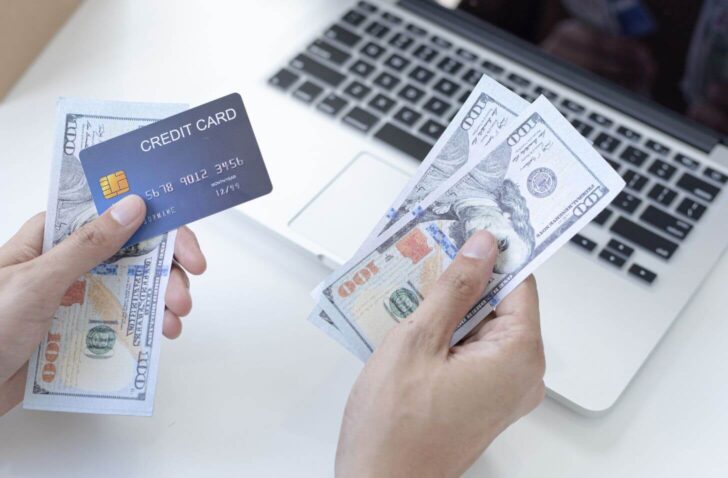 Credit cards are a beautiful thing when you know the secret of how to use them.
First, always use a cash-back rewards card for purchases.
These cards pay you 1% to 4% cash back based on what you spend and where you spend it.
Imagine earning 2% on all the money you spend in a year; credit cards offer massive paydays!
Pay your credit card bill off every month so that you're never gouged with a late fee or interest payment (we like to put our cards on autopay so we never miss a payment.)
Find the Best Cash-Back Rewards Card for You
Do you drive a lot for work?
Do you shop online?
Do you spend money with a card?
Then why aren't you earning cash back on all of your purchases with a rewards card?
Credit Land has a cash-back rewards card to fit your needs, even if you have a modest credit score.
You have to spend money on food and transportation, it makes sense to get some of it back in the form of rewards.
As long as you pay your bill on time (remember autopay), swiping a credit card means free money.
And lots of it.
Visit Credit Land! Explore all the different rewards cards they have to offer, then sign up for the one that will pays you the most back based on your spending habits.
4. Stay Away from Paying Interest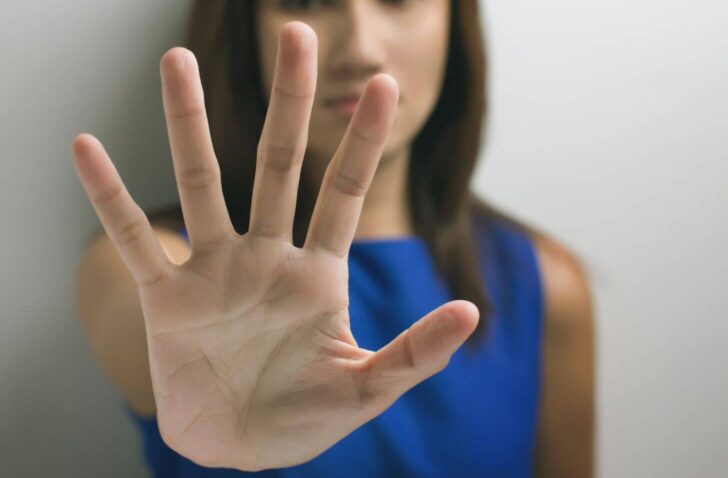 Interest is like a vacuum cleaner that sucks up all your extra cash and shreds it.
Interest is money you spend for nothing in return, which is why you need to pay off your credit cards every month.
Do you have credit card debt, a balance transfer card will erase some of the interest.
The Right Balance Transfer Card is Closer Than You Think
Would you like to press pause on your interest payment while you tackle your credit card debt?
You can!
A balance transfer card designed to help you pay down debt can offer 0% interest for 12-18 months (your actual interest rate depends on your credit score).
Check out Credit Land to find a Balance Transfer Card perfect for you.
Each month, Credit Land analyzes the best balance transfer cards with the most competitive no- to low-introductory interest rates.
With an interest rate holiday, you can pay down your debt extremely fast–all of your money will pay down your principal!
Head over to Credit Land to find a Balance Transfer Card that will give you the longest break from paying interest, then pay down the debt before your introductory rate expires.
5. Eat Fresh to Save Money and Lose Weight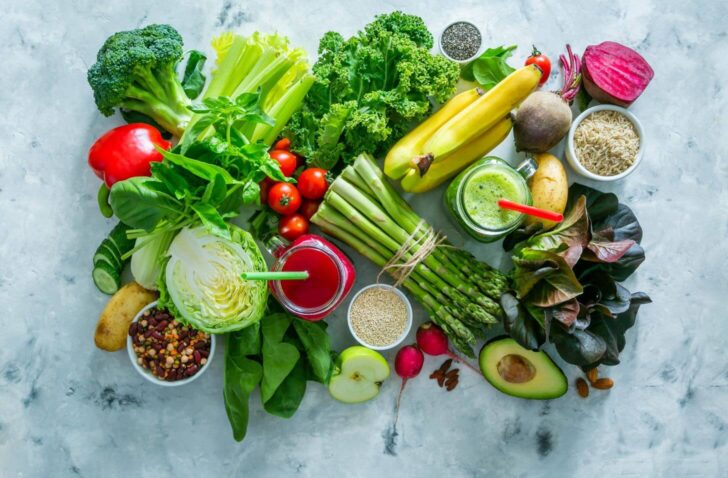 Have you ever read the ingredient list on processed food products?
(Can you even pronounce all of those ingredients?)
Eating fresh, whole foods is healthier, will save you money, and aid in weight loss.
Whole foods are packed with nutrients and are low in sugar, so your wallet will be larger and waist smaller.
You should save money in the long run, too, with fewer medical issues.
Willing to Bet You Can Shed Pounds? Then You Need HealthyWage
Studies show when we put our money where our mouth is we can lose weight.
With a financial incentive, you are more likely to shed those pounds.
HealthyWage is there to take your bet.
You set an amount you want to bet each month, choose how many pounds you will lose, and how many months it will take to do it.
You lose the weight before the deadline and claim your payday.
Sign up for HealthyWage today and bet on a better you tomorrow.
6. 'Trim' What You Pay for Internet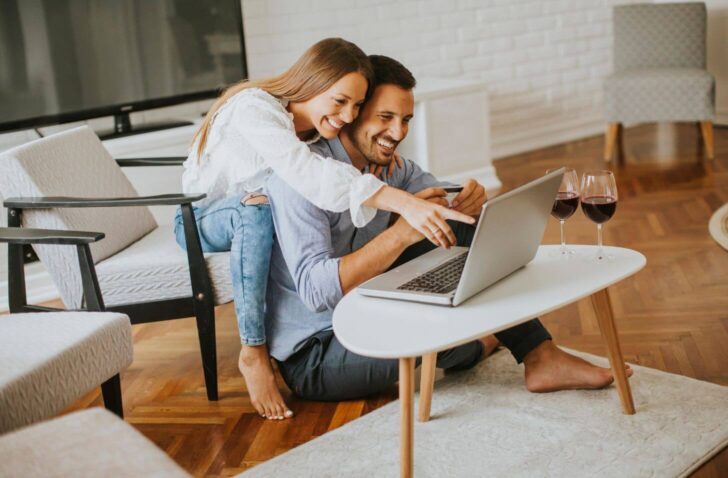 We are so connected, that we can't make a clean break from the internet.
However, it doesn't mean we have to spend a fortune for it.
Trim is an app that will negotiate lower rates for your internet service.
If they can't get you a better deal, you'll pay nothing. If they deliver the goods, you keep 66% of your savings the first year and 100% of your savings every year after that.
Please note that Trim takes their payment immediately.
For example, if Trim saves you $10/month, they will request their 33% fee ($40) right away. But you keep 100% of the savings after that.
Trim saved their clients over $1M last month.
When you live on a low income, it is important to save as much money as possible, so sign up for Trim and start negotiating those savings for the internet (cable and phone, too).
7. Cash in on Down Time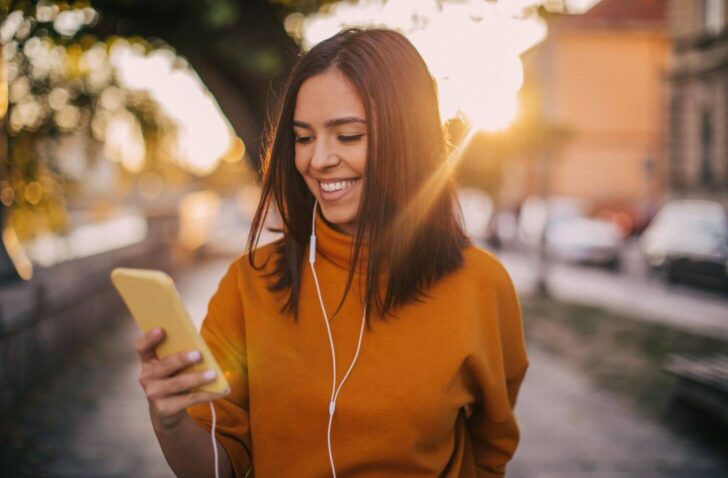 Trying to save money on a low income can be serious and, at times, boring, so remember to have some fun and make some money while you do.
Whenever you are waiting for an appointment, standing in line, or just chilling on the couch, convert the down time into cash.
Turn these dull moments into money making opportunities.
Vindale Research: Yes, someone wants to know what you think and is willing to pay for it. Vindale Research will pay you when you complete surveys for which you qualify. Next time you are watching a show you're not really interested in, hop onto Vindale Research, sign up for a free account, and get rewarded for your insights.
Swagbucks: About anything you can do online, Swagbucks will pay you for. Watch videos? Get paid. Answer surveys? Get paid. Shop? Get paid. Search the web? Get paid. Sign up for a free Swagbucks account and start getting paid for what you do online already.
8. Bank Online, Pay Less Fees, Earn More Interest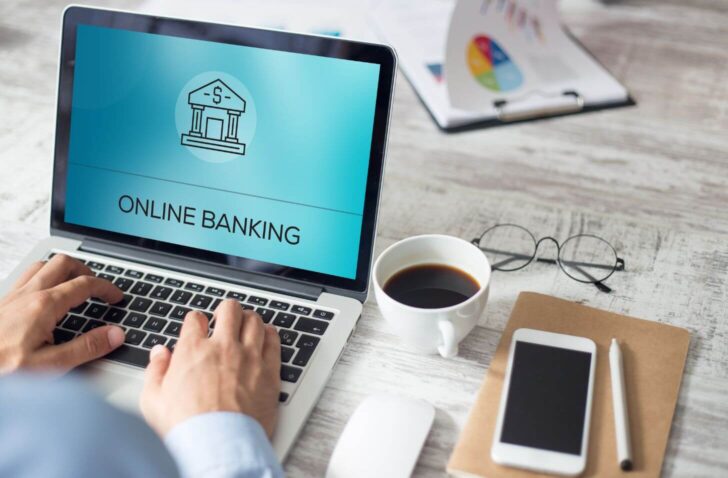 Banks are supposed to be a safe space for our money, but unending fees make them dangerous for our cash.
Does your bank charge overdraft fees?
Does it pay you interest?
Bank productively.
Choose a bank that rewards you for banking with them. Look for high APY (this is money the bank pays you) and a bank that won't charge you overdraft fees.
Many online banks have more benefits for their customers since they don't have to pay for brick and mortar locations.
Eliminate fees and earn more interest at your bank; it literally adds more money to your checking account.
9. Move Your Gym Membership to Your Home and Save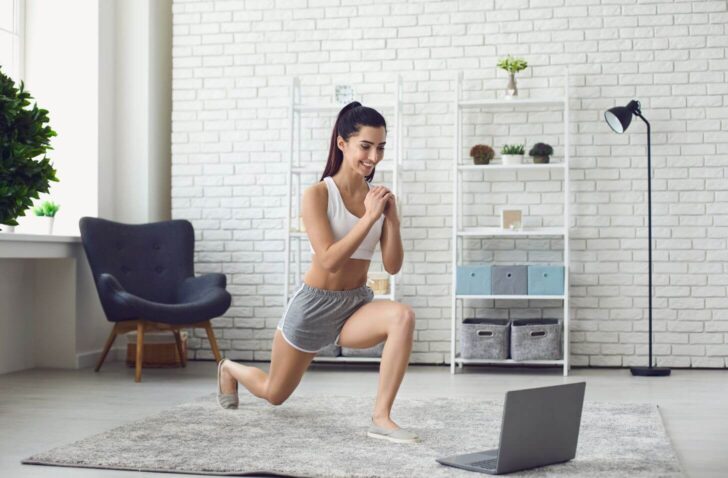 Working out at the gym can be good for you (if you actually go), but it's not so good on your purse.
When you work out at home, you don't have to spend so much to look good in front of people you don't know, and you don't have to worry how much gas is in the tank.
Throw on something comfortable, set out the yoga mat, start exercising, and melt away the pounds. If you are looking for an exercise video, search YouTube for beginner, intermediate or advanced exercises.
And, walking is great for your heart and weight, too.
Don't underestimate the benefits of daily walks — they'll change your life.
Sweatcoin Puts a New Spin on 'Sweat Equity'
Now that you are saving money by working out at home, add a whole new dimension by earning free gifts while you walk.
The Sweatcoin app will count your outdoor steps and pay you sweatcoins. Spend your sweatcoins in the market place for fun rewards.
With the free app, you'll earn as you lose, making you a winner.
Get the Sweatcoin app and start earning coin to move
10. This Fact About Coffee Will Blow Your Mind (Hint: It Aids Weight Loss)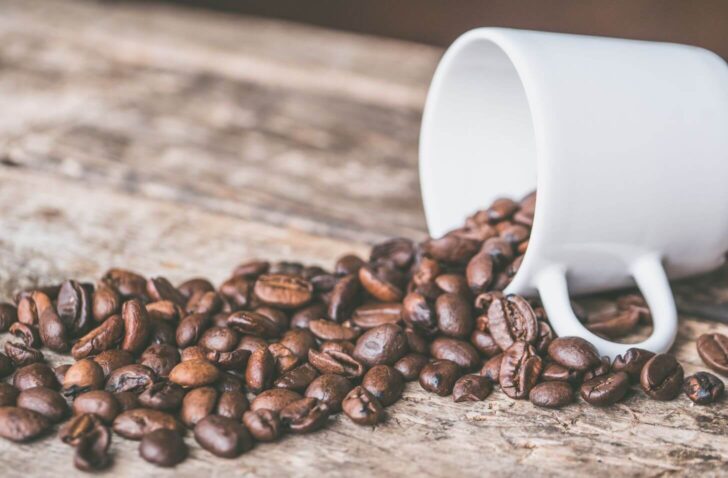 Coffee's been the go-to when you are on the go, but did you know it also curbs your appetite.
If your body can handle coffee, there are a lot of health benefits to it.
You'll become more productive, have a clearer mind, and save money on groceries because you'll eat less.
So, grab that cup of joe and save some dough.
Save Bucks With On-Demand Coffee
You don't want to overdo it with the caffeine, and a Keurig coffee maker helps you control your intake and avoid dumping perfectly good coffee down the drain.
With a Keurig machine, you can have a freshly brewed cup of coffee in seconds, so you won't be wasting coffee that sits in the pot all day.
Save even more money (and the environment) when you use a reusable K-Cup.
Lower the cost of coffee to around 25 cents a cup when you buy a Keurig coffee maker and reusable K-Cups.
11. Read Your Way to a Better Income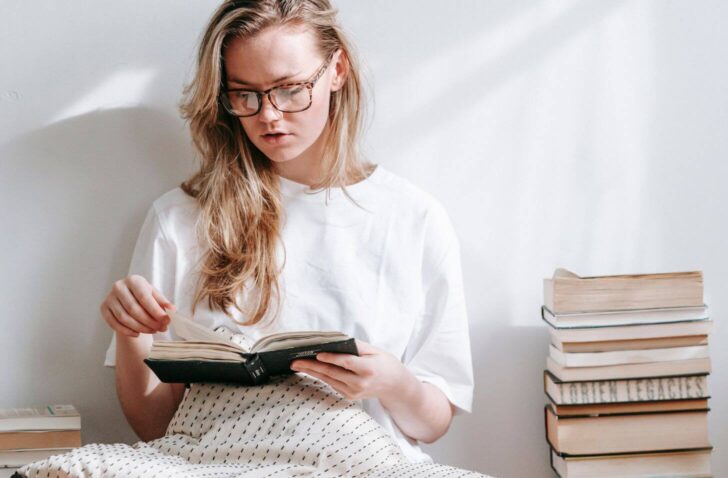 Think of your public library as a free university.
Sure, you can check out some guilty pleasures to read, but you can also look for free resources that will teach you a new skill to earn more money in a new career.
Whether you read for pleasure or for education, think about your experience.
Do errors jump off the page when you read?
Do you find yourself wanting to edit the text to make it read better?
If so, then there might be a better career in your future.
Earn Money with Proofread Anywhere
If you have a knack for spotting errors in blog posts or books you read, then you have what it takes to earn money as a proofreader.
Proofread Anywhere offers a free online workshop that will help you launch a side hustle. Some Proofread Anywhere students earn up to $40,000 a year.
Reserve a seat at the next free Proofread Anywhere webinar and position yourself to earn extra income to help make life a little easier.
This website contains affiliate links, which means that if you click on a product link, we may receive a commission in return. Budgeting Couple LLC is a participant in the Amazon Services LLC Associates Program, an affiliate advertising program designed to provide a means for sites to earn advertising fees by advertising and linking to amazon.com