Unusual Ways to Drastically Cut Household Expenses (best home money saving tips)
This post may contain affiliate links. Please read our
disclosure
for more info.
Are you spending too much on household expenses? These practical money-saving tips will help you reduce "fixed" expenses (and none of them require unreasonable lifestyle changes).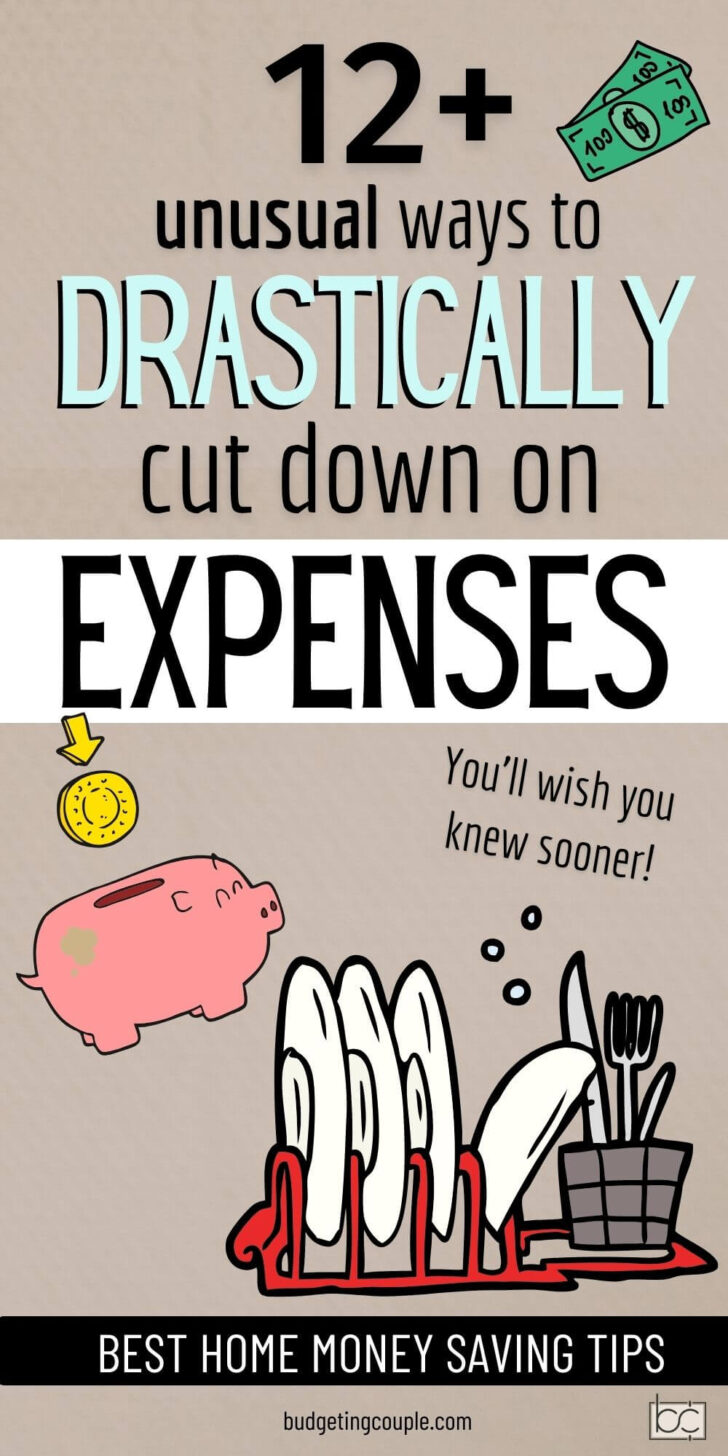 1. Look Beyond Household Expenses
It may not be the big household expenses that are causing your financial struggles.
Oftentimes, it's the low-cost purchases that wreck a bank account. When an item has a low price tag, it's easy for that expense to sneak by unnoticed. It's not until we add up our leisurely spending that we realize how fast small purchases add up!
Your unchecked leisurely spending could be the problem.
The simple solution is to give yourself an allowance. Give yourself $X/month to spend however you want. Let this allowance be a rollover budget. Whatever money remains at the end of the month gets added to next month's allowance. That way you can save for bigger purchases.
Free Workshop – Join our free Simplify Money Workshop
The *only* way to save money is to spend less than you earn. That means you need to decrease your expenses or increase your income.
We want to help you do both.
Join our FREE Simplify Money Workshop to learn the fundamentals of growing wealth. Because when you can spend less than you earn, your money has no choice but to grow. You will build your savings and pay down debt.
What's more? We've got a bunch of free money-hacks to share with you:
Hacks to lower your monthly bills
Hacks to spend less on debt
Hacks to start investing
Hacks to increase your income by $20/month (with no extra effort)
This workshop has everything you need to accomplish the cardinal rule of personal finance: keep your income over your expenses.
Join our free 5-day Simplify Money Workshop, and start growing your wealth today.
Copy these genius habits of women who never overspend to start saving money fast!
2. Lower Your Home and Auto Insurance with Insurify
Did you know it is recommended to shop for new car insurance once a year? That's because it is very possible to lower your car insurance payment.
The only problem is that shopping around for new insurance is time consuming and tedious.
Good news. Insurify is a free service that compares insurance rates across the top home and auto insurance providers.
Simply input your policy information, and Insurify will scan for similar policies at better rates than you're getting.
Compare, price check, and choose your new insurance provider with Insurify.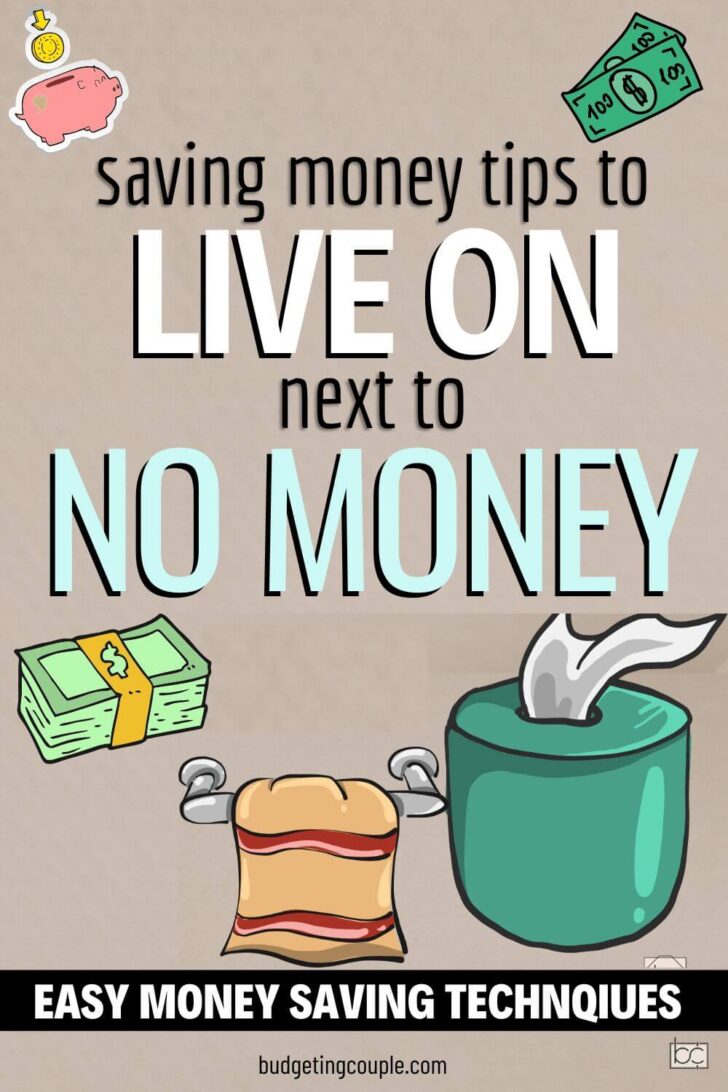 ✅ Best Money Saving Techniques to Live on Next to No Money
3. Spend Less on Clothes
Try following the one-in one-out rule. When you buy a new shirt, sell an old shirt.
The one-in one-out strategy not only cuts down on the overall price of clothes–you get money back when you're done wearing it!– but it is also multi-layered in its supportive benefits.
One-in one-out can help you keep an organized and decluttered home. Consider your closet. How many clothes have you accumulated that you do not wear? Sell those clothes, create some space, and save money!
The one-in one-out strategy also helps to check impulsive spending habits. Before you buy, ask yourself, "Do I like this enough to replace something I already own?" If the answer is yes, you know you actually want it. (Btw, checking an impulsive spending habit is one of the best ways to save money.)
Pro tip: When you buy a new shirt, you may not sell the old shirt right away. Regardless, make it a point to remove the old shirt from your closet. We like to add old clothes to a reusable donation bag. When it is full, we take it to the consignment store. We make money on the clothes that sell. We donate what does not sell.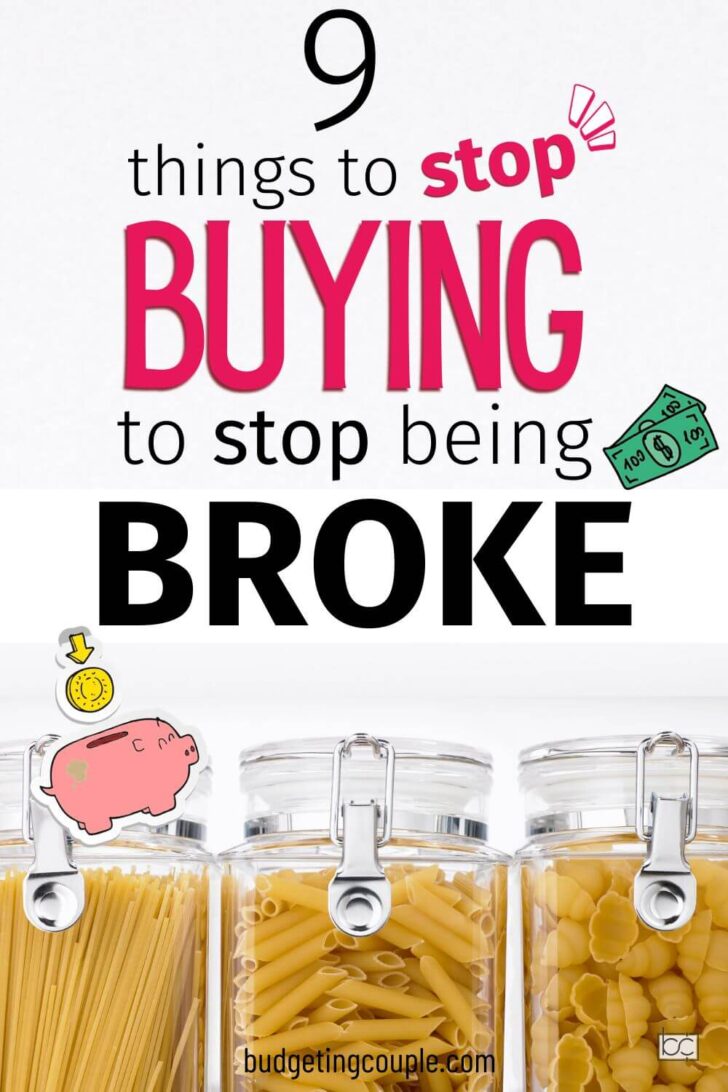 Tired of never having enough money? Check out this list of things you should stop buying to save thousands!
4. Use Reusable Products
If you are buying products that you throw away after a single use, then you are missing out on the intriguing sustainability products that are being created by small business owners.
Have you been on Etsy lately? There are so many sustainability options now. It is a joy to shop for products that save you money, help the environment, and support a small-business owner.
Browse their sustainability products, every purchase is like money in the bank. Here are a few sustainability items we love: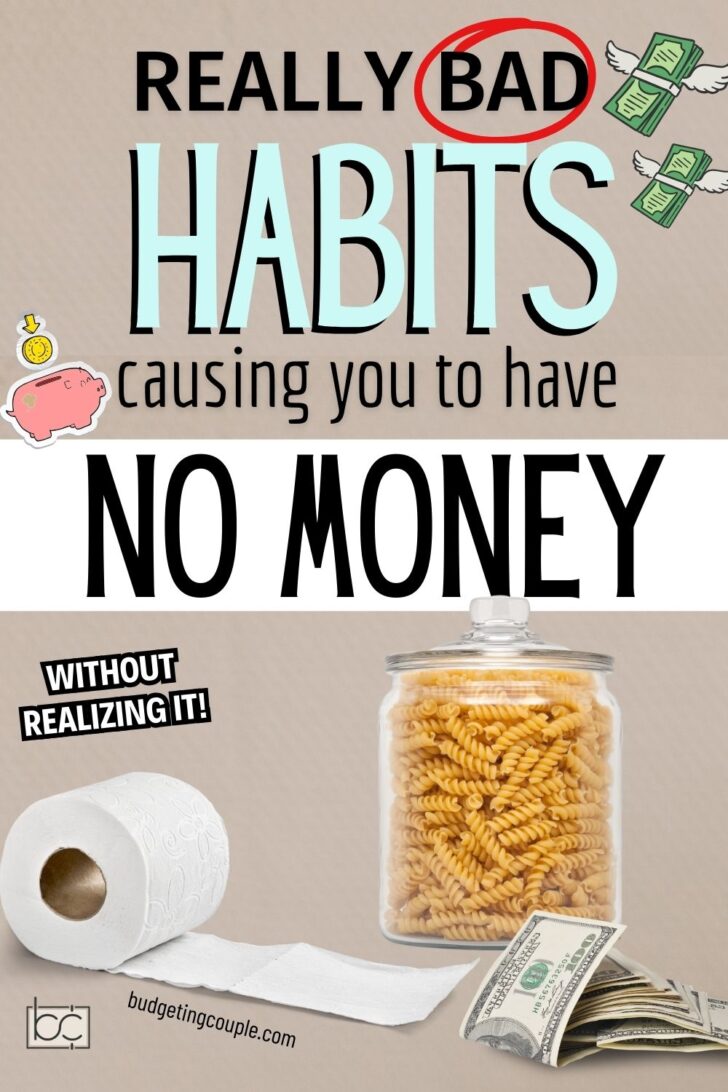 Are you doing any of these bad habits??
5. Spend Less on Food
The best way to spend less on food is to get back in the kitchen. When you know how to make cooking at home simple, you can easily save thousands every year on food.
Use Google to find a recipe. Whatever is ranking at the top of Google is likely a great meal (the recipe needed a lot of good reviews to get to the top of Google).
Try cooking at home. Not only will you be amazed by the money you save, but you'll also be surprised by how easy is is to cook healthy, flavorful meals. Check out our favorite food blog to help inspire your next meal, neutraleating.com.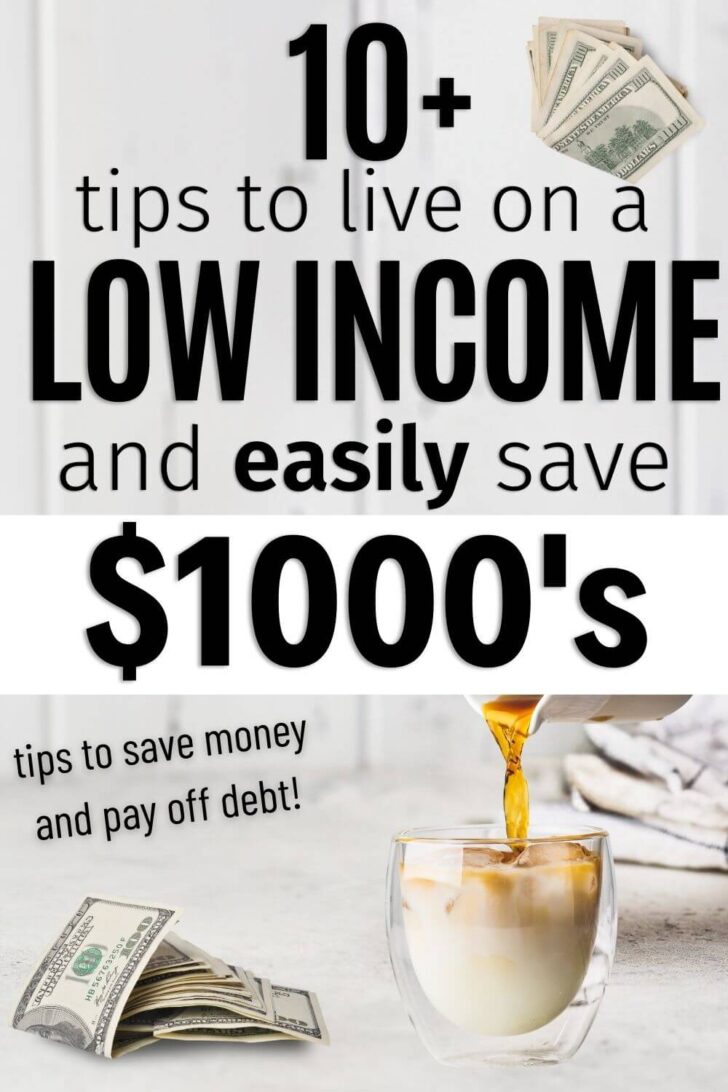 These easy money saving techniques will help you thrive on a low income!
6. Use Apps
There are a few apps and services that offer free money. Here are some of our favorite cash back apps and services (they are all free to use):
Capital One Shopping: Even when you're living on next to nothing, you still got to buy stuff online. The free Capital One Shopping browser extension is a great way to save money. Capital One Shopping finds valid coupon codes at check out, and it price-checks other online retailers to help you find a lower price. You can also earn free gift cards with loyalty credits. Get the Capital One Shopping browser today.

Insurify: Insurify is a free service that compares insurance rates across the top home and auto insurance providers. Input your policy information, and Insurify will scan for similar policies at better rates than you're getting.
Dosh: If you want to put cash-back rewards on autopilot, then Dosh is the app you want. Link your credit and debit cards, and you automatically earn cash-back rewards at participating retailers. It truly is that easy. Download the free Dosh app and watch the cash dash in.
Upside: Use the Upside app is earn free cash back at the gas station. You can redeem your money via PayPal, direct deposit, or gift card. Use the promo code AFF20 to grab a 20 cents-per-gallon sign-up bonus. Download the free Upside app.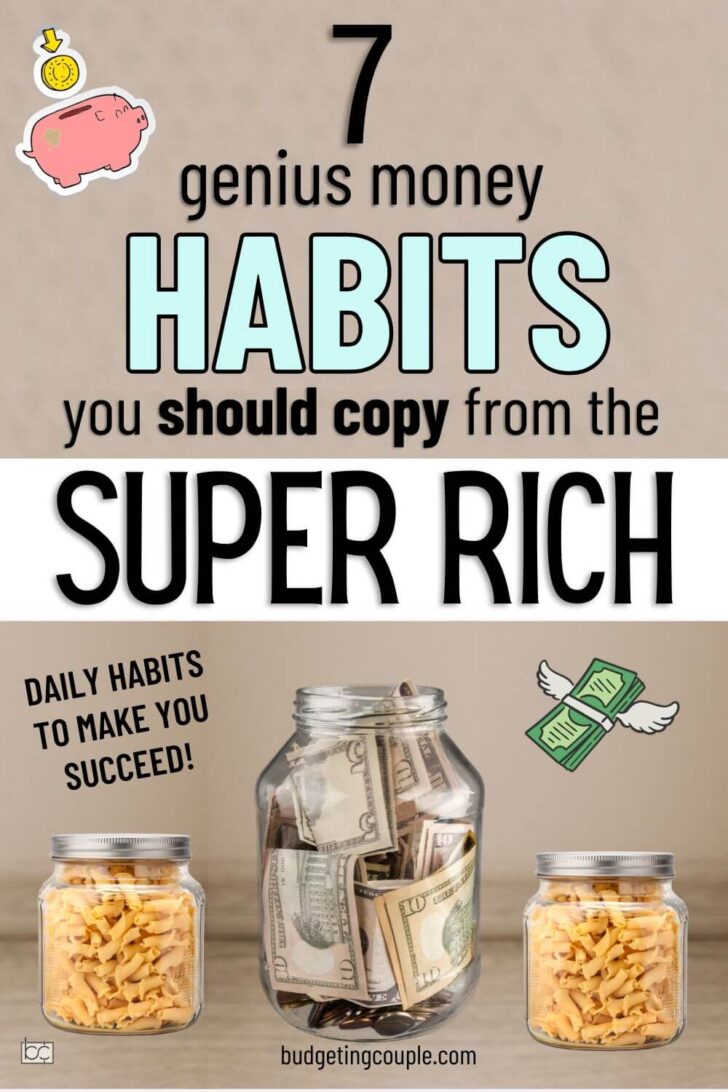 Copy these simple daily habits for a better financial life!
7. Drink More Water
The cost of a flavored drink becomes unreasonably expensive when it is your go-to beverage. Not to mention, they tend to be loaded with sugar.
Water is great for both your health and your wallet.
Buy yourself a quality thermos, a water filter, and start drinking your tap water. Switching to water can easily save you over a thousand dollars every year.
Check out these water filter products:
8. Spend Less on Entertainment
There's no denying that spending money (eating out, online shopping, etc) is an entertaining way to pass time. But since we want to save money, it's helpful to have top-of-mind activities that interrupt our reflex to spend (or to zone out on social media).
Visit your local library (endless free entertainment)
Google a new card game
Learn to draw
Try yoga
9. Downsize
Can you trade in your car for a less expensive car? Can you move into a more affordable home? Can you move to a more affordable city?
If you feel you have cut spending in every way possible and money still feels tight, consider downsizing. It is a huge relief to comfortably keep income over expenses.
Run some numbers on downsizing. If the money makes sense, don't be afraid to make a big move.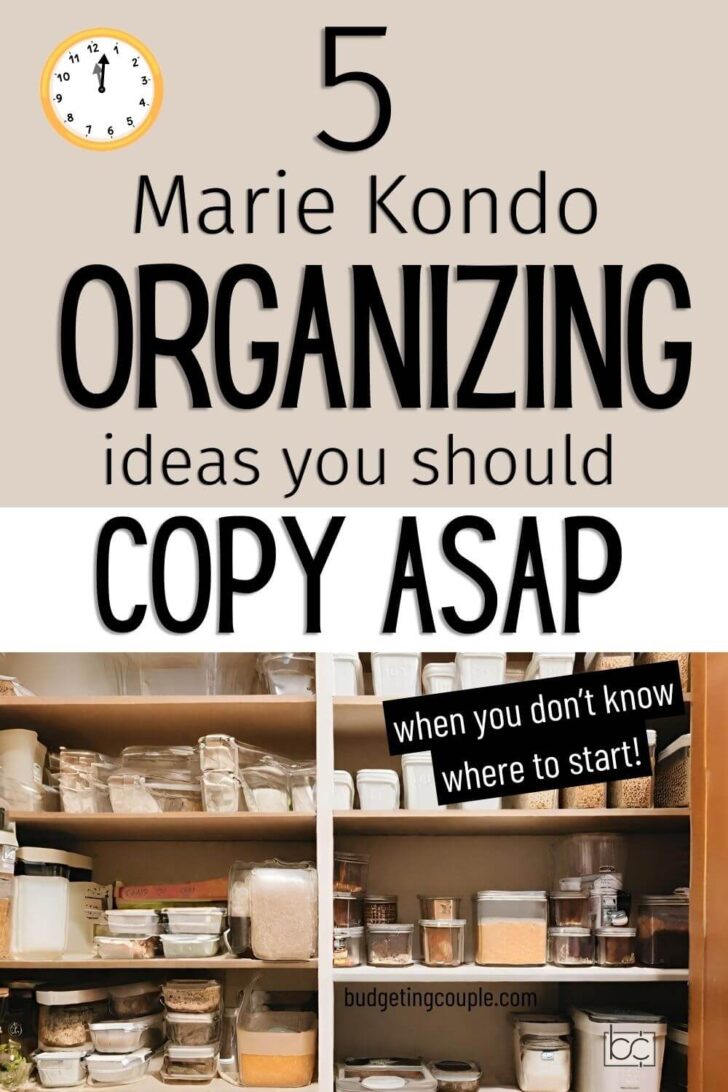 Top ways to get organized using the Netflix famous Konmari Method!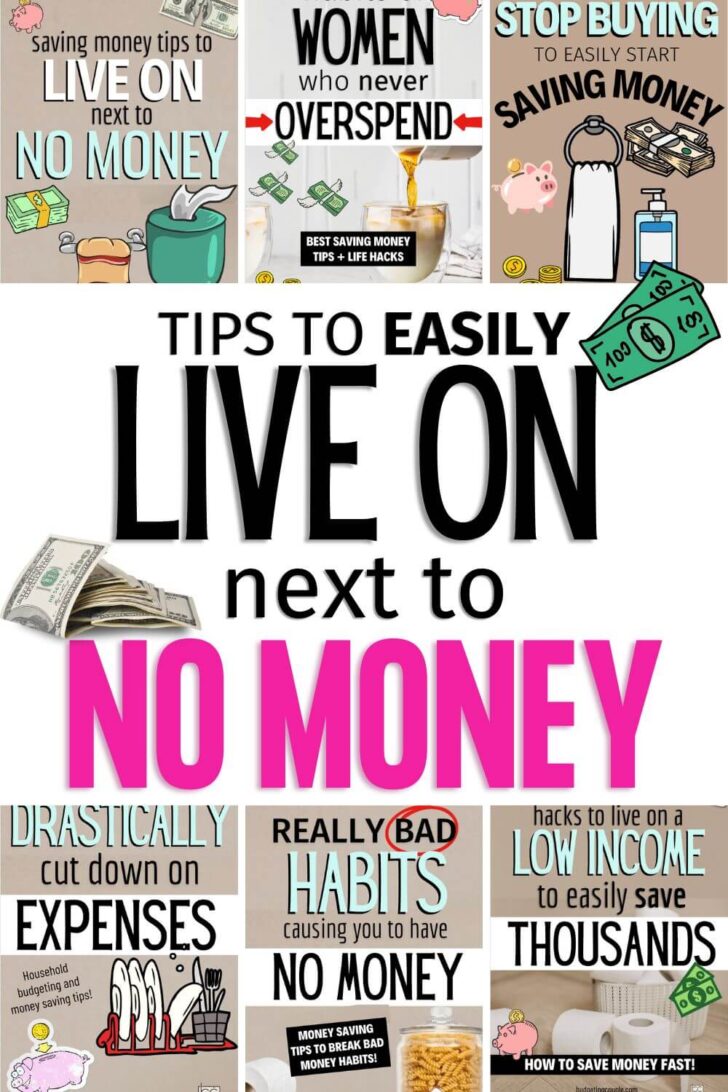 Resources in the image above:
Need help saving at your favorite store?
Want to save these tips for later? Click here to pin this post!
Be sure to follow us on Pinterest for more money-saving life hacks!
This website contains affiliate links, which means that if you click on a product link, we may receive a commission in return. Budgeting Couple LLC is a participant in the Amazon Services LLC Associates Program, an affiliate advertising program designed to provide a means for sites to earn advertising fees by advertising and linking to amazon.com