Wise women understand that it's not always how much you make, but how much you spend. Being careful with your money — whether it's shopping for groceries, subscribing to streaming services, or buying a vehicle — can result in keeping more money in your purse.
Let's uncover 7 Habits of Women Who Always Have Money:
1. She Budgets For Everything
If you want money, you need to accumulate money. Really think about what that means. Every time you get a paycheck, you must spend less than you earn. Accumulate money.
What's the best way to accumulate money? You need a financial plan to spend less than you earn. That's a budget. Set up your budget to live on 90% of your income and put the remaining 10% into your savings. You can do that! Maybe you can save 20% and live on 80%. Maybe you can save 30% and live on 70%. Set up a proper budget, and you will discover what's possible.
Free Workshop – Join our free Simplify Money Workshop
The *only* way to save money is to spend less than you earn. That means you need to decrease your expenses or increase your income.
We want to help you do both.
Join our FREE Simplify Money Workshop to learn the fundamentals of growing wealth. Because when you can spend less than you earn, your money has no choice but to grow. You will build your savings and pay down debt.
What's more? We've got a bunch of free money-hacks to share with you:
Hacks to lower your monthly bills
Hacks to spend less on debt
Hacks to start investing
Hacks to increase your income by $20/month (with no extra effort)
This workshop has everything you need to accomplish the cardinal rule of personal finance: keep your income over your expenses.
Join our free 5-day Simplify Money Workshop, and start growing your wealth today.
Related Post: 6 Habits of Women Who Never Overspend
2. She is a Cash Back Queen
Are you taking advantage of cash back apps? Why not? They're free to download, and they make it easy to earn free money. Check out our favorite cash back apps right now.
3. She Lowers Her Bills
How do you accumulate money? You either have to spend less or make more. Making more is pretty tough, but spending less? It's actually not too hard when you start with your bills. Check out these bill-lowering services.
Lower Your Bills
Trim – A team of negotiators will call your internet, phone, and cable provider to lower your monthly bill. If they succeed, you keep 66% of the savings the first year, and 100% of your savings every year after. You pay nothing if they can't lower your bills. (Please note that Trim will take their fee (33% of 12 months worth of savings) immediately after lowering your bill.)
Insurify – Lower your home and auto insurance. Simply plug in your home and auto information into Insurify to find an insurance provider offering your same coverage (or even better coverage) for cheaper.
4. She Uses Rewards Cards
Take the leap. Try earning cash back with a credit card. They're not dangerous so long as you intentionally spend less than you earn. Spend less than you earn, and you will always have enough money to pay your statement balance. That means no debt, no interest payments, no late fees. It becomes no different than spending cash, except…
You earn free money every time you swipe your card! Credit cards give their members points or miles. (Points and miles are the same thing; 1 point/mile = $0.01).
The basic bank credit cards usually offer 1% cash back (1 point per $1 spent). Keep in mind, 1% cash back is nothing. Go for 1.5% or 2%. That might not seem like much of an increase, but 2% is literally double the cash back. Some cards offer up to 5% cash back (5 points per $1 spent) on specific purchases like groceries or gas.
Check out Credit-Land to compare rewards cards to find a card that fits your life. But remember! Pay your statement balance in full each month to avoid unnecessary interest and late fees. Do this, and you will can earn hundreds in free cash back every year.
5. She Automates Her Savings
Setting up a regular, automatic transfer from your checking account to one of the best interest rate savings accounts you can find makes a difference. Enforce better money habits — Open a CIT Bank Savings Builder Account. This high-yield savings account has one of the nation's top rates (Check CIT's current APY on the live banner bellow)
Earn CIT's massive APY rate by setting up and funding your CIT Bank Savings Builder Account.
Learn how to earn more interest with the CIT Savings Builder Account here.
Get Amazon Prime Free for a Year
For a limited time, when you open a CIT Bank Money Market Account, you will receive a free year of Prime (even if you already have a Prime membership)!
Here's how to get your free year of Prime: Open a CIT Bank Money Market Account and enter the promotion code AMZN22. Maintain a balance of at least $15,000 for 60 days. At the end of the 60 days, you will receive a Prime code to use.
CIT Bank makes it easy to open an account. Your money is insured by the FDIC, and there are no monthly service fees. Open a Money Market Account today and claim your free year of Amazon Prime.
Open a CIT money market account, earn an APY 6X the national average rate, and score free Amazon Prime for a year!
6. She is Insured on All Fronts
Are you a stay at home mom? Then you have tremendous value. Have you ever considered the cost of hiring out the work you do every day? From child care to food preparation to cleaning + all of the errands. In 2019, the estimated median cost of the work done by a stay-at-home mom was $178,201.
I know it's not fun to think about something happening to you, but what if? You have tremendous value as a stay at home mom. Your life needs to be insured.
Protect your loved ones with an affordable term life insurance plan from Bestow which offers terms from 10-30 years (in 5 year increments) and coverage from $50,000 up to $1.5 million.
This 100% online coverage option is simple, straightforward and provided by North American Company for Life and Health Insurance, rated A+ by A.M. Best, a respected insurance rater.
Learn more about Bestow term life insurance here.
Related: 5 Reasons Why Stay-at-Home Parents Need Life Insurance
7. She Tries
If you want to accumulate money, you cannot sit around waiting for it to happen. You have to try. Try setting up a budget with our free 5-Day Simplify Money Workshop. Try earning cash back at the grocery store with Ibotta. Try lowering your bills with Trim. Try using a cash-rewards credit card.
These are all ways to accumulate money. Don't just read about it. Take action. Stay focused on your goal, keep trying to accumulate money, and your wealth will grow.
Want to save this post for later? Click here to pin the post!
Be sure to follow us on Pinterest for more money saving tips!
Related Money Saving Topics:
Save Money At Your Favorite Stores:
*Capital One Shopping compensates us when you get the Capital One Shopping extension using the links we provided*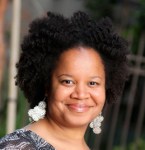 Robyn Franceen Evans is a freelance writer with a 20-year background in creating diverse content on a variety of topics including law, personal finance, lifestyle, health, and business. She is a former award-winning journalist with bylines in the Baltimore Sun and Carroll County Times. Robyn also freelances for Wooster Media Group, LLC.