We need to be vigilant, not only during cold and flu season, about picking up a bug that makes us sick.
Whether it's the common cold, the flu, or something else, getting sick could mean missing time from work, avoiding friends and family, and generally feeling miserable. In addition to the impact on your physical well-being, a lengthy illness could also affect your mental and financial health.
The good news? Taking steps to boost your immune system and practicing good hygiene can help you stay healthy.
These hacks to prevent getting sick can help you dodge those nasty viruses so you don't miss a beat. And, if you do happen to be sick, you just might rebound quicker.
Importance of Hygiene
Unless you're prepared to live life confined to a bubble, you're going to come in contact with germs. Here's the deal: washing your hands frequently and thoroughly is the best way to prevent getting sick.
Every time you touch a surface someone else has touched or shake someone's hand, you risk picking up microscopic nasties that could make you sick if they make their way into your mouth, nose, or eyes. But if you wash your hands often and avoid touching your face, you slash that risk.
The Center for Disease Control (CDC) recommends washing your hands often with soap and water for at least 20 seconds. Singing "Happy Birthday" twice is a good benchmark. If you're in public, you might want to consider singing it in your head.
Tired of cooking? Get your favorite restaurants delivered with these top-rated delivery services today!
Ways to Prevent Getting Sick
Besides practicing good hand washing, you can avoid getting sick by making sure your body is prepared to fight off infections.
While multiple factors influence how your immune system functions, there are few key lifestyle choices you can make to help it perform optimally. These include:
Getting enough rest
Making exercise a regular habit
Eating a balanced and nutritious diet
Getting an annual flu shot
Considering an immunity-boosting supplement
Concerned about your kids getting sick? Check out this video for kid-specific hacks to prevent getting sick.
What Should I Eat to Stay Healthy
What you put in your body affects how you feel and determines how effectively all your systems — including your immune system — function.
The goal is to eat a balanced diet rich in fruits and vegetables while avoiding empty calories from sugar and processed carbs. In fact, the USDA recommends filling half your plate with fruits and vegetables.
Everyone knows fruits and veggies are a big deal, but putting that knowledge into practice can be challenging.
For one thing, busy schedules can make cooking at home a struggle. And let's be honest: sometimes it's hard to to find healthy recipes that taste good and fit your budget.
Luckily, there are ways to eat healthy on a budget. This easy spicy broccoli recipe is delicious, fast, and affordable.
If you're avoiding carbs and focusing on healthy fats, these cheap keto diet recipes will help you and your bank account stay full longer.
Related Post: Top Immunity Boosting Food, Vitamins, & Supplements
How to Avoid Getting a Cold
The best way to prevent getting sick with any contagious illness, including the common cold, is to wash your hands well and often. Avoiding sick people and practicing social distancing are also smart ideas, but it can be hard if you work in a busy environment or if you have kids in daycare or school.
Giving your body the rest, exercise, and nutrition it needs helps boost your immune system so you have a better chance of fighting off a cold.
Some people swear by taking a vitamin supplement to boost immunity, especially during cold season.
Grab Vitamin C for 10% off at the Vitamin Shoppe after you sign up for their email list.
How to Stop a Cold
There's no cure for the common cold. Unfortunately, you have to let it run its course. You can, however, take steps to feel better NOW and get adequate rest so you recover more quickly.
Over-the-counter meds can temporarily ease symptoms, as can some home remedies. Soups and hot drinks can be especially soothing and provide much-needed hydration.
Try this DIY Starbucks' Medicine Ball Recipe for a healthy and low-cost home remedy for a cold.
How to Avoid Getting the Flu
Sometimes confused with the common cold, influenza (the flu) is another viral infection that usually presents with more severe symptoms. Luckily, for most people, it is a short-term illness that can be treated at home.
Besides the hacks we've already covered, there's one major action you can take to avoid the flu: getting an annual flu shot.
The CDC recommends that almost everyone aged six months and older get a flu shot every season. Studies show that this simple step can reduce the risk of getting sick with the flu by 40% to 60%.
Immunity-boosting supplements may also help you avoid getting the flu or help you fight it off quicker if you do get it.
Flu Treatment
Most people who come down with the flu are able to treat their symptoms at home. Plenty of liquids, healthy foods, and adequate rest will be your best friends.
People at high risk of developing complications from the flu may require medical attention, which could include antiviral medications.
For most of us, though, flu treatment means laying low, taking care of ourselves, and remembering the importance of hygiene so we avoid infecting our family.
Remember These Hacks to Avoid Getting Sick
Wash your hands
Get enough rest
Make exercise a regular habit
Eat a balanced and nutritious diet
Stay hydrated
Get an annual flu shot
Consider an immunity-boosting supplement
Tips To Avoid Getting Sick On a Budget
1. Vitacost – Fresh Foods at the Best Prices
Part of a winning plan to avoid getting sick is eating healthy foods. Vitacost offers healthy, immune-boosting foods and supplements like organic ginger root and oil of oregano.
Sign up for Vitacost email list and enjoy 20% off your order.
2. Amazon – 15% Off Soaps And Sanitizers
Since you order hand sanitizer and soap regularly, sign up for Amazon's subscribe & save program for a 15% discount. You're already a Prime member. Why not take advantage of this service you're already paying for?
Save 15% on your sanitation supplies and all of your other Subscribe & Save items.
Head to the the Amazon's S&S store to get started.
Related Amazon Posts:
Remember These Ways to Save
1. Ibotta And Target Work Better Together
If you plan on shopping at Target.com, be sure to download the Ibotta app to earn cash back on your purchases. Link Ibotta to your Target.com account to earn the maximum cash-back rewards. And don't forget, when you sign up for Ibotta, you'll earn a $20 welcome bonus just for using the app.
Sign up for Ibotta here to collect your $20 welcome bonus
Also See: Ibotta App Review (plus step-by-step instructions to score your $20 Welcome Bonus)
2. Capital One Shopping and Amazon Work Better Together
And, if you shop Amazon, remember to add the free Capital One Shopping browser extension. Capital One Shopping automatically applys promo-codes to your Amazon orders at checkout.
Get Capital One Shopping here. (Because it's free and it saves you money)
Related Post: Capital One Shopping Review- Hacks to Save the Most Money
Want to save these hacks for later? Click here to pin this post!
Be sure to follow us on Pinterest for more health, wellness, and (of course) money saving tips!
Related Money Saving Posts:
*Capital One Shopping compensates us when you sign up for Capital One Shopping using the links we provided*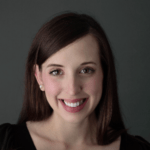 Sandra Parsons is a freelance writer specializing in personal finance, travel, and health & psychology. Her work has been featured on sites like Club Thrifty, MoneyTips, and Credit Knocks. She also freelances for Wooster Media Group LLC. Sandra lives in Eastern Canada with her husband and son.