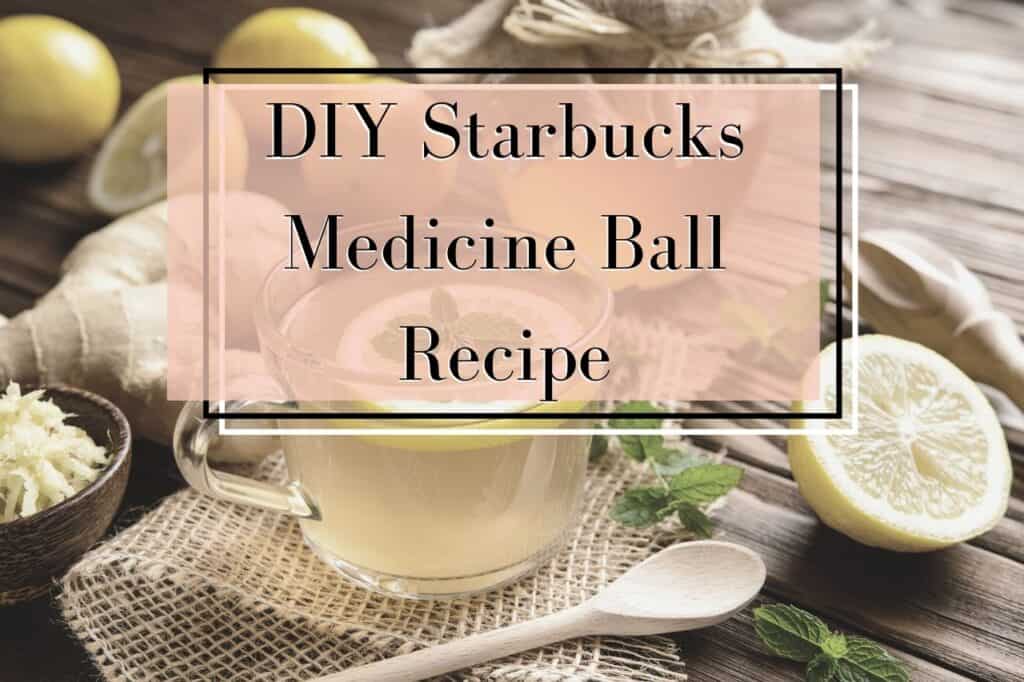 Many of us are on edge trying to maintain social distancing so we don't pick up any germs and get sick. But if you do get sick (or you're looking for ways to boost your immune system so that you don't get sick), you may have thought about trying Starbucks' medicine ball. Some people swear by the hot tea drink to get over a sickness.
The drink, which some say has curative properties, can now be found on Starbucks' regular menu as Honey Citrus Mint Tea.
But, the drink began on the "secret" menu after a customer ordered it. The hot tea concoction became very popular and was originally called the medicine ball.
Tired of cooking? Get your favorite restaurants food delivered with these top recommended delivery services!
The Real Starbucks "Medicine" Ball Is Loaded With Sugar
The only problem with Starbucks' "medicine" ball is that it uses lemonade which is full of unnatural sugar. The Starbucks Medicine Ball drink contains 30 grams of sugar, nearly a full day's worth in a single serving.
Healthline says, "Excess sugar consumption has been associated with obesity, type 2 diabetes, heart disease, certain cancers, tooth decay, non-alcoholic fatty liver disease" and more.
Not only is too much sugar unhealthy, but it is bad for your immune system. WebMd tells us why: "Eating or drinking too much sugar curbs immune system cells that attack bacteria. This effect lasts for at least a few hours after downing a couple of sugary drinks.
Also See: Best Immunity Boosting Food & Vitamins
Starbucks Medicine Ball Made Healthy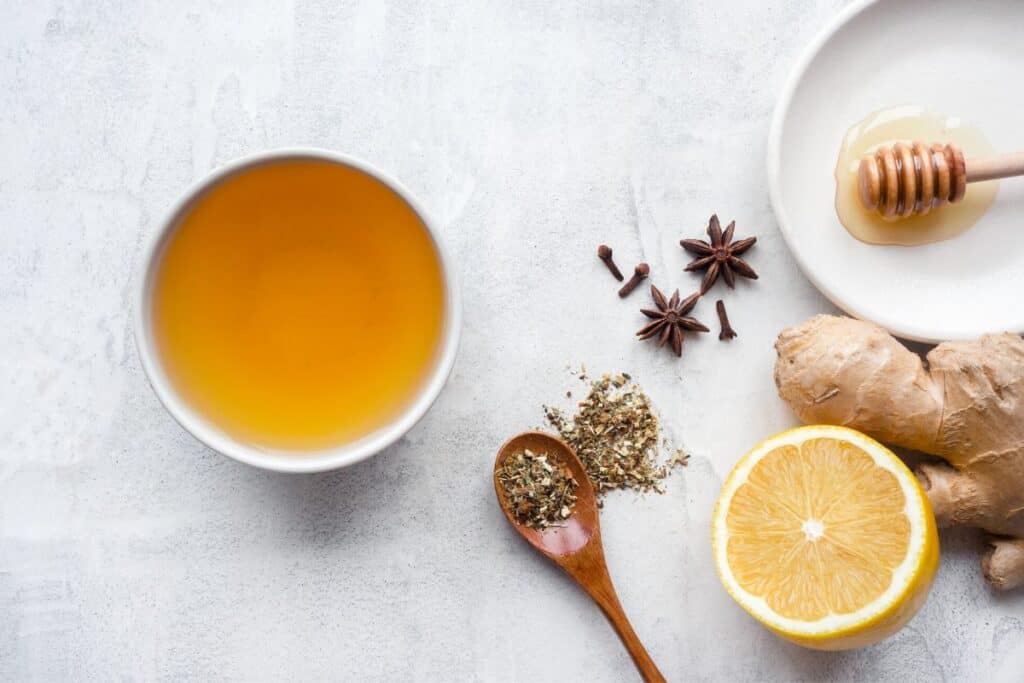 Our version of the Starbucks medicine ball reconstructs the recipe so it is free of unnatural sugars.
Processed sugars weaken your immune system, so we wanted to eliminate them and make a healthier version of the beloved medicine ball.
Here are the ingredients you need:
Tips to Save Money with a DIY Starbucks Medicine Ball
1. Buy Your Tea Cheap on Amazon
While a lot of people rave about the efficacy of the Starbucks medicine ball, do you know it requires relatively few ingredients? The main ingredients, Teavana Jade Citrus Mint Green Tea and the Teavana Peach Tranquility Herbal Tea, can be purchased through Amazon at a savings?
You can save even more money if you buy generic green tea and generic peach tea. Remember to forego the sugary lemonade.
Check out the Tea Options on Amazon here:
Also See: 5 Amazon Hacks Every Prime Member Should Know
2. Buy Discounted Stevia or Honey on Thrive Market
You will also need honey or stevia to sweeten your drink. Stevia is a natural sugar-free sweetner. Honey is nature's sweetener.
Honey does not raise your blood sugar levels as much as unnatural sugar. It has more nutrients and is packed with amino acids, antioxidants, enzymes, minerals and vitamins. It acts as a cough suppressant and provides allergy relief. Thrive Market stocks a variety of stevias and honeys, and they're dye-free, color-free, non-GMO and preservative-free.
Try Thrive Market free for 30 days. Thanks to Thrive Market's wholesale pricing, the average member saves $30 per order.
3. Save More With the Ibotta App
Serious savers savor the savings with Ibotta. The free Ibotta app saved its users more than $186 million in grocery shopping rewards in 2019.
If you want to purchase the medicine ball ingredients at your local grocery store, download Ibotta.
Try the free Ibotta App here to claim your $20 Ibotta welcome bonus.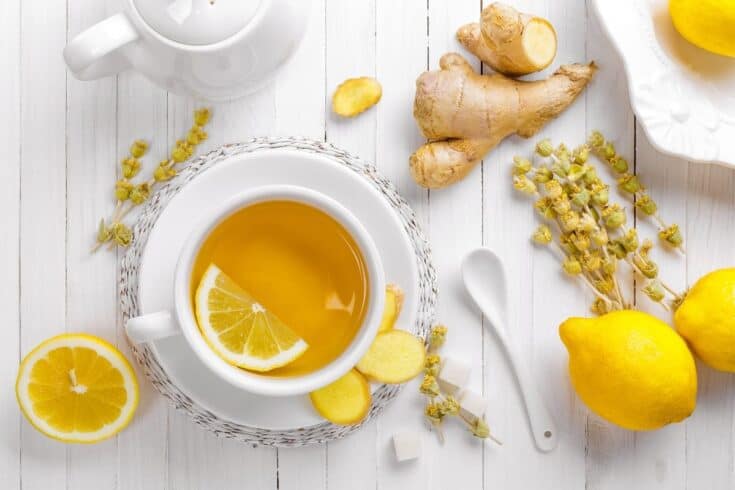 DIY Starbucks Medicine Ball (Sugar Free)
The Starbucks Medicine Ball Tea minus unnatural sugars for full immunity-boosting effects.
Ingredients
Instructions
Boil 14oz (1.75 cups) of water
Juice one lemon (2oz or .25 cups)
Pour boiled water and Lemon Juice over Green Tea Bag and Peach Tea Bag. Steep for 4 minutes.
Add honey to taste. (Use stevia drops to taste as a sugar-free option)
Notes
For a budget-friendly version be sure to use these cheaper tea alternatives:
Nutrition Information:
Yield:
1
Serving Size:
1
Amount Per Serving:
Calories:

169
Total Fat:

1g
Saturated Fat:

0g
Trans Fat:

0g
Unsaturated Fat:

0g
Cholesterol:

0mg
Sodium:

8mg
Carbohydrates:

5g
Net Carbohydrates:

3.5g
Fiber:

1.6g
Sugar:

1.5g
Sugar Alcohols:

.1g
Protein:

3g
Calculated for stevia drops, not honey.
Save Money When You Create Your Own Starbucks Medicine Ball
1. Have Your Groceries Delivered With Instacart
If you should find yourself sick and don't want to leave the house, sign up for a 14-day free trial for Instacart. The service does your grocery shopping for you. Order the ingredients for your DIY Starbucks medicine ball, and have them delivered straight to your door.
Try Instacart free for 14-days to have groceries delivered straight to your door.
2. Save Money on Amazon With Wikibuy
If you end up shopping Amazon for the savings and convenience, do yourself a big favor and get Wikibuy. Wikibuy automatically applies valid coupon codes to your amazon order to make sure you get a great price for stuff you buy on Amazon.
Wikibuy will keep you from feeling sick because you paid too much. Get the free Wikibuy browser extension here.
Want to save this recipe for later? Bookmark this page or pin the recipe now.
Be sure to follow us on Pinterest for more healthy recipes!
Related Posts:
*Capital One Shopping compensates us when you sign up for Capital One Shopping using the links we provided*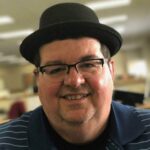 Bobby Warren is a former award-winning journalist who founded Wooster Media Group LLC, an SEO/content creation company. He lives in Northeast Ohio with his wife, Wendi, and their pets.