9 Things to Stop Buying to Save Money Fast
This post may contain affiliate links. Please read our
disclosure
for more info.
Spending money on stuff you don't need is just throwing your money away.
Be mindful of your spending. Buy fun items that solves problems.
Does your coffee get cold on the way to work?
Buy a quality tumbler. Stop buying cheap stuff you don't need and replace it for quality stuff you do.
Here are 9 things you need to stop buying right now to save money.
1. Stop Buying Debt (It Costs You Interest)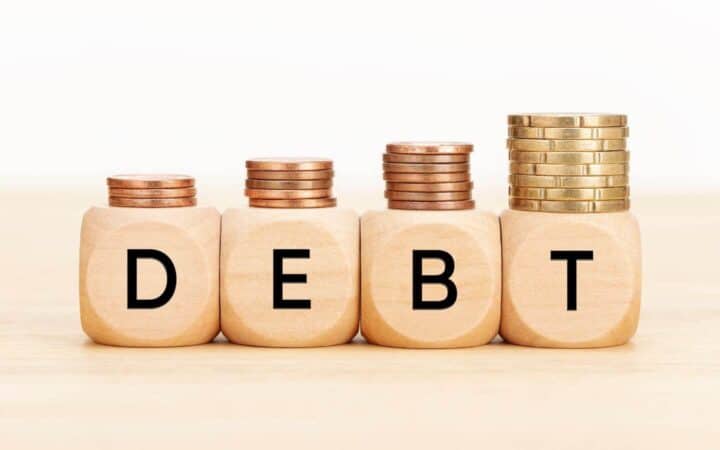 One loan = two monthly payments. Payment one: you are responsible for returning the money you borrowed.
And payment two: you're on the hook for monthly interest fees.
If you're in debt, you're losing money to interest every month.
To lower your monthly interest rate, pay down your debt.
Your interest payment is a percentage of your principle. That means the less debt you have, the less you pay in interest every month.
2. Stop Buying Restaurant Meals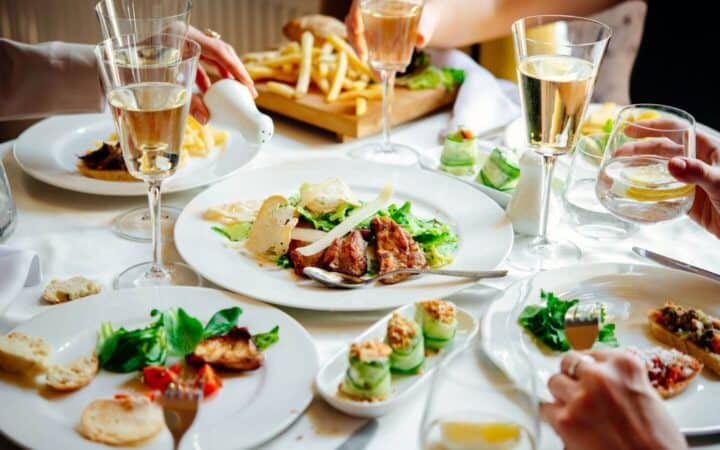 Meals at restaurants are expensive, and Americans spend half their food budget eating out [source].
Consuming alcohol when you dine increases the cost, and a well-earned tip adds 20% to your bill.
To keep more of your money, spend more time in your kitchen and spend less at your favorite restaurants.
Save on Groceries with Ibotta
Ibotta earns cash back at the grocery store. And not for unusual items, either. Ibotta wants to give you cash back on the staple grocery items you buy every week.
If you want to save on food costs while cooking at home, you need to be a smarter grocery shopper. Earn cash back on groceries with Ibotta.
Ibotta users earned $186 million in 2019. Download the free Ibotta app today, and Ibotta will get you started with a $20 welcome bonus.
Want to hear even more ways Ibotta can save you money? Check out our Ibotta explainer video, here!
Download Ibotta Here & Grab Your $20 Welcome Bonus
Free Workshop – Join our free Simplify Money Workshop
The *only* way to save money is to spend less than you earn. That means you need to decrease your expenses or increase your income.
We want to help you do both.
Join our FREE Simplify Money Workshop to learn the fundamentals of growing wealth. Because when you can spend less than you earn, your money has no choice but to grow. You will build your savings and pay down debt.
What's more? We've got a bunch of free money-hacks to share with you:
Hacks to lower your monthly bills
Hacks to spend less on debt
Hacks to start investing
Hacks to increase your income by $20/month (with no extra effort)
This workshop has everything you need to accomplish the cardinal rule of personal finance: keep your income over your expenses.
Join our free 5-day Simplify Money Workshop, and start growing your wealth today.
3. Stop Paying for Unused Subscriptions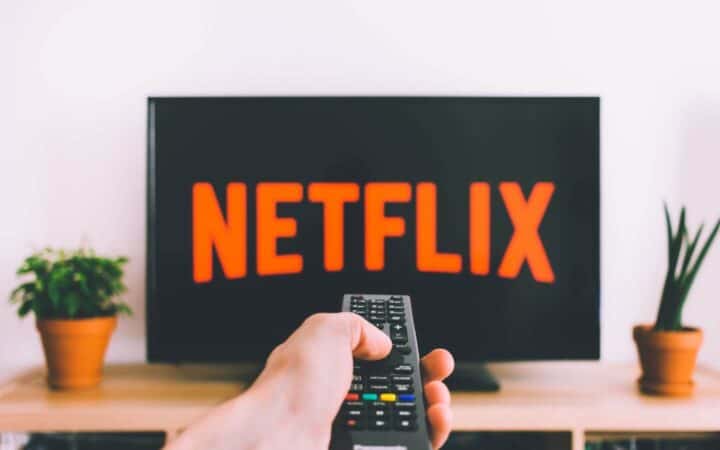 A study estimates Americans waste $364 a year on entertainment subscriptions THEY DO NOT USE [source].
Cancel your unused subscriptions, and stop throwing away your money.
Scrutinize your credit card bills to see if you pay for any subscription service you might have forgotten you signed up for, and cancel those services.
'Trim' Your Subscriptions with Trim
Where are you bleeding money? The Trim app has made it its mission to solve this problem for you.
Trim app not only identifies and cancels unused subscriptions, they also negotiate lower internet bills, phone bills, cable bills, and medical bills.
Trim is good at what they do. Trim users saved over $1M last month alone!
If Trim saves you money, you keep 66% of your savings the first year, and 100% of your savings every year after that.
If Trim does not save you money, you lose nothing.
Please note that Trim takes their payment immediately. For example, if Trim saves you $10/month, they will request their 33% fee ($40) right away. But you keep 100% of the savings after that.
Put an end to wasting money on unused and unwanted subscriptions. Download the free Trim app right here.
4. Stop Buying Single-Use Plastics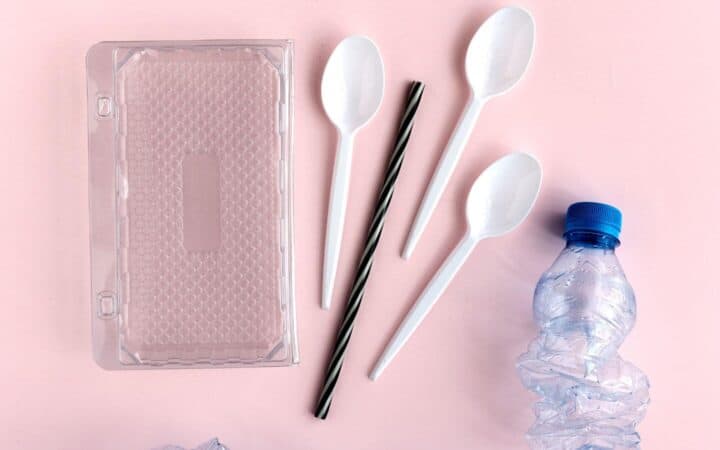 Americans live in a throw-away society: Think zippered plastic bags, K-Cups, water bottles, and plastic cups.
When you purchase these single-use products, it becomes costly.
Eliminate waste and additional costs when you purchase replace single-use plastics with reusable products.
Head over to Amazon for reusable products so you can save money (and the environment).
Shop with Dosh to Earn Free Money
Before you go and buy your reusable products, check out the free Dosh app.
Essentially, Dosh turns any payment card into a cash back rewards card.
Simply link your card (debit or credit) to the app, shop at any one of their thousand partnered stores, and cash will find its way into your Dosh wallet.
Then deposit your Dosh cash directly into your savings account.
Install the Dosh app and earn cash back (recent offers ranged from 2-10% from retailers like Sam's Club, BJ's Wholesale Club, GNC and Maurice's).
5. Stop Buying Cheap Products (Cuz Free Junk is Still Junk)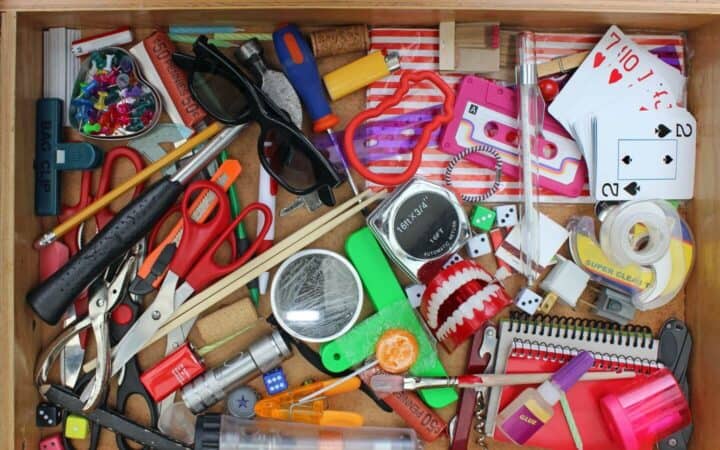 Don't buy cheap. Buy quality. Inferior products cost more money because they need to be replaced more frequently.
When you buy quality appliances, electronics, clothes, shoes — whatever — they will last longer and generally involve less maintenance.
Forget about buying those cheap running shoes that you will need to discard in just a few months; buy quality and save.
When Buying Quality, This App Looks for Lower Prices
Just because you decided to buy quality, it does not mean you have to pay top dollar.
Capital One Shopping is a browser extension that works in the background to see if it can find you lower prices on the things you want to buy.
Once you sign up, Capital One Shopping will find coupon/promo codes that apply to your online order. Best of all, Capital One Shopping works seamlessly and effortlessly 24/7.
Add the Capital One Shopping extension to your browser so you can be confident you are discovering lower prices and legit coupon codes.
6. Stop Paying for Multiple Streaming Services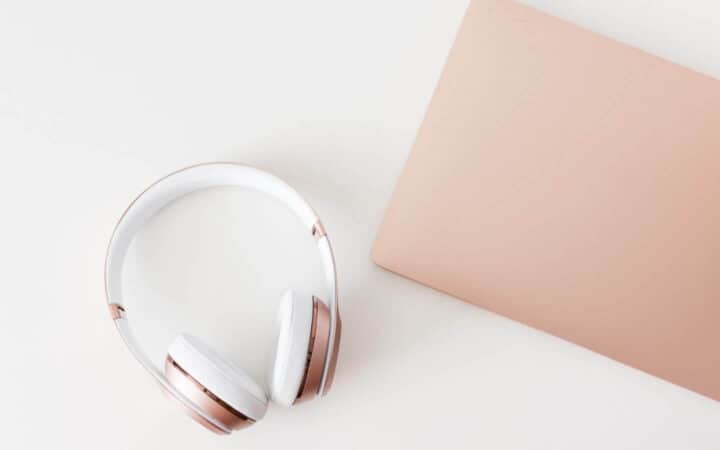 Cutting the cord is easier than ever, but it can become extremely expensive.
You have so many choices, like Netflix (see our Netflix Hacks), Apple TV, Hulu, Disney+, HBO Max, ESPN+, and CBS All Access. Individually, they don't cost you much, but together you can pay close to $1,000 a year.
Save hundreds of dollars a year when you rotate these services: Get Netflix, watch everything you want, then cancel it and move on to Disney+ or another streaming service.
7. Stop Buying Expensive Flights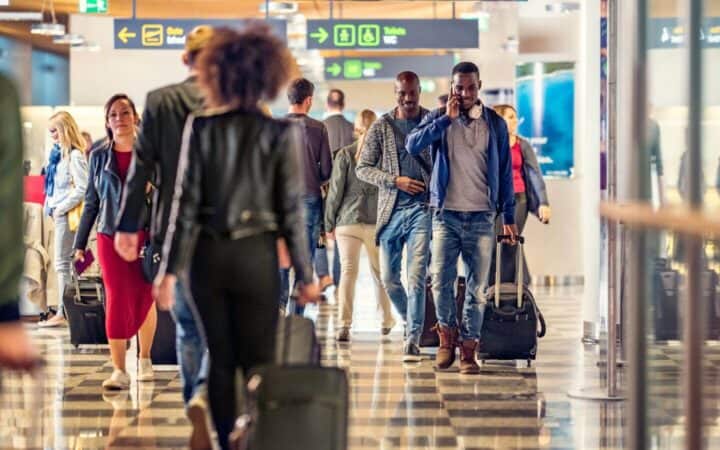 Who doesn't love a great deal on flights?
But, is it really worth it to spend hours searching for a deal you may never find? Let Scott's Cheap Flights search for you.
The service is so simple: Input your airport, add 4 or 5 top destination spots, and wait for your daily email alerting you to amazing deals on flights.
Is Scott's Cheap Flights legit? 2 million members cannot be wrong. Sign up for Scott's Cheap Flights with a 14-day free trial and score 20% off a one-year membership with promo code BUDGET20.
The average member saves $550 per flight. Sign up now and start watching your inbox.
8. Stop Paying For New Clothes (Unless You Do This One Thing)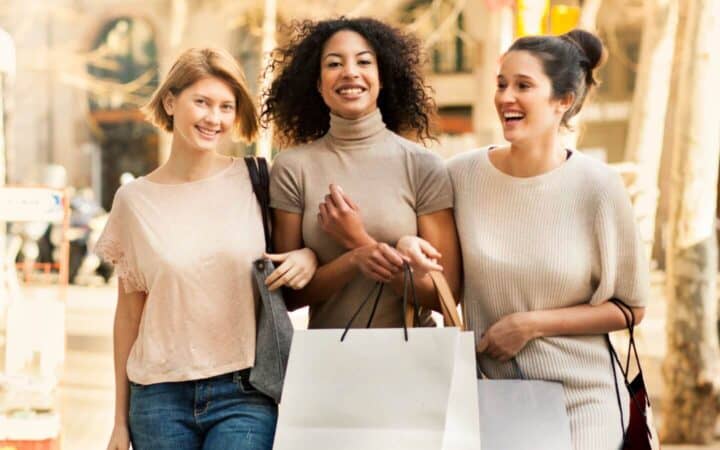 Families spend nearly $1,900 a year on clothing, which amounts to $150 a month [source].
Before spending any more money on new clothes, clean out your closet.
Sell clothes you no longer wear at a consignment shop.
Not only will you have money to spend on new clothes, buy your wardrobe will be clean and clear.
Let your wardrobe consist of only the clothes you actually wear. It's life changing.
Save Money on Clothes When You Shop Online
When the time is right to buy new clothes, reduce your costs with Rakuten.
The service will pay you cash back when you shop at thousands of stores. It also offers coupons of up to 50% off (like it did at Banana Republic + 4% cash back).
Create a free Rakuten Cash Back account, and you will save at your favorite online clothing retailers.
9. Stop Paying Bank Fees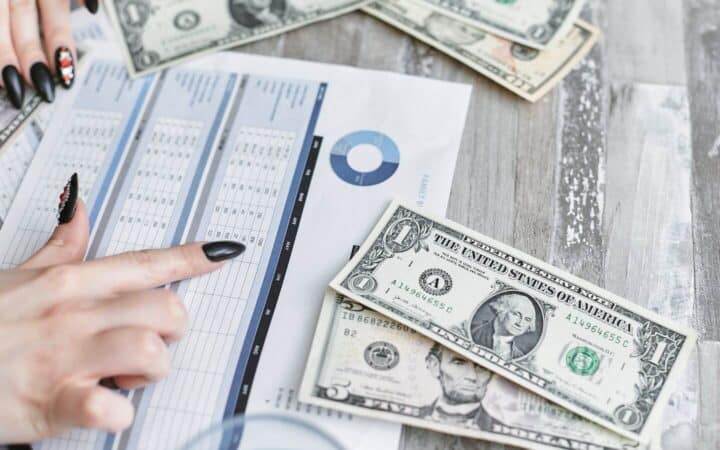 Americans, overall, pay more than $11 billion in overdraft and other bank fees.
The average overdraft fee is $35, but there are others, like ATM fees, late fees, foreign transaction fees, and wire transfer fees.
These fees are bogus.
If you are charged an overdraft fee, contact your bank and ask to have it removed.
But what about all those other fees? They are much harder to remove, but not impossible.
Tap into AI to Fight Bank Fees
If you like the idea of reversing bank and credit card fees, but don't want to deal with the mess of fighting the bank, the Cushion app is worth investigating.
This AI-based service, dubbed the "fee fighter robot," will analyze linked bank and credit card accounts. It will determine what fees are worth negotiating and fighting for.
Cushion users say the service is easy and helpful.
Sign up for one of Cushion's plans and let it negotiate and fight with banks and credit card companies on your behalf and return those fees back into your account.
10. Stop the Unplanned and Impulse Purchases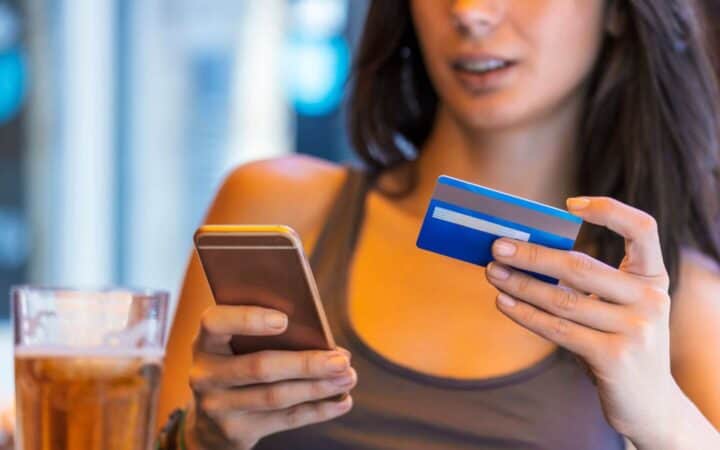 It's easy to fall into the trap of buying something on sale.
Or it's by the cash register. You grab it because it's "cheap."
But after 100 small purchases, the total isn't so small anymore.
Be mindful of how you spend your money.
Buy things that will make your life better. Buy things solve a problems.
When the stuff you buy improves your life, those gifts keep on giving.
Check Out CoinOut
How about another cash back app? You can't go wrong with more free money, right? Coin out turns receipts from any store, anywhere into cash.
Simply shop in physical stores, scan your receipts into CoinOut, and you've made even more money.
Use CoinOut with Ibotta. Right after you snap a pic of your grocery receipt with CoinOut. Do it again with Ibotta.
Download the free CoinOut app today so you can earn even more cash back on the items you buy anyway.
Save More Money! Read these next…
Want to save these tips for later? Click here to pin this post!
Be sure to follow us on Pinterest for more money saving life hacks!
*Capital One Shopping compensates us when you get the Capital One Shopping extension using the links we provided*
This website contains affiliate links, which means that if you click on a product link, we may receive a commission in return. Budgeting Couple LLC is a participant in the Amazon Services LLC Associates Program, an affiliate advertising program designed to provide a means for sites to earn advertising fees by advertising and linking to amazon.com