10 Hacks to Save Money on Netflix
This post may contain affiliate links. Please read our
disclosure
for more info.
What's the first name that comes to your mind when someone talks about streaming shows or movies? Netflix, right?
Netflix paved the way for the many different streaming services available today, which is why it has become the gold standard for streaming subscriptions.
But paying for Netflix every month adds up – especially if you subscribe to the premium plan at $19.99 a month.
You don't have to pay more than $200 a year for Netflix if you use these 10 hacks to save money and get the most out of your subscription.
1. Consider a Cheaper Plan
Netflix offers three different price plans.
The Basic Plan: $9.99 per month with 1 stream in SD
The Standard Plan: $15.49 per month with up to 2 streams in up to 1080p
The Premium Plan: $19.99 per month with up to 4 streams in 4K UHD
If you subscribe to the premium plan, you are spending $240 a year. Are the extra streams and the ultra-high definition worth that much to you?
You can cut costs in half by choosing the basic plan. It would mean giving up the highest quality definition and only being able to stream on one device at a time, but saving $10 a month/$120 a year just might be a better option for you.
2. Netflix on Us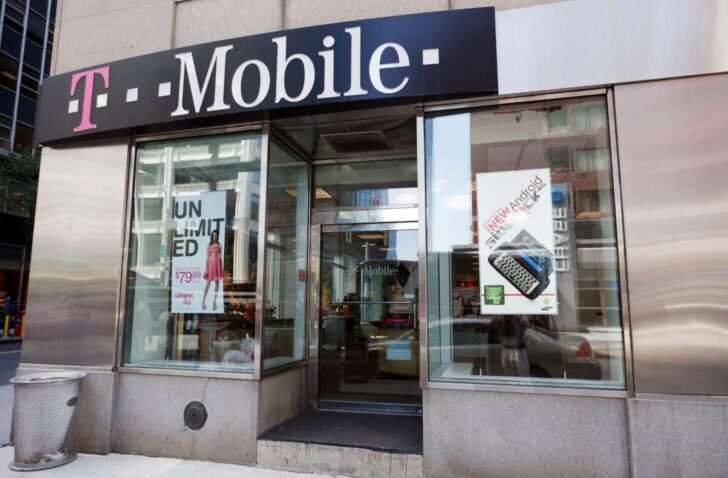 If you have T-Mobile and Netflix, you need to stop what you are doing right now and make sure you are signed up to get your free Netflix subscription through T-Mobile's "Netflix on Us" deal (I'll wait).
This deal is available to those on select Magenta and Magenta Max plans.
Use Your Phone for Even More Savings
Your cell phone can potentially save you money on Netflix, and it can also save you money when you shop.
Dosh is a free cash-back app that pays when you to shop, dine, and travel. All you have to do is link your cards and shop as you normally would.
Dosh has more than 100,000 partners that pay, so you're bound to score some free cash. Once you've earned $25, redeem through Paypal or Venmo.
Download Dosh (grab your $1 welcome bonus when you connect your card) and start earning cash back effortlessly on everyday purchases.
3. Use Discounted Gift Cards to Pay Monthly Bill
Be on the lookout for discounted Netflix gift cards, which you can find on card-selling websites.
It's not only the Netflix-specific discounted gift cards that work either. You can also use discounted iTunes or Google Play gift cards to pay for Netflix.
Speaking of gift cards, ask family and friends to gift you with a Netflix subscription (via a Netflix gift card) this holiday season.
Pay Your Bill With a Rewards Credit Card
Credit card issuers offer a variety of rewards cards where you can earn cash back. If you pay your Netflix subscription with a rewards card, then you can be scoring anywhere from 1 to 3% cash back every time you pay the bill.
Because there are so many rewards cards, it can be confusing trying to figure out the best one.
However, Credit Land makes it easy to find the right rewards card for you.
Credit Land does all the research for you so you can compare rewards cards.
Do you want a cash-back rewards card? A gas rewards card? A travel rewards card? One with a good sign-up bonus?
No matter what kind of rewards card you are looking for, Credit Land's ratings will help you make an informed decision.
Check out Credit Land to find a rewards credit card that will earn you cash back.
4. Split Cost with Family & Friends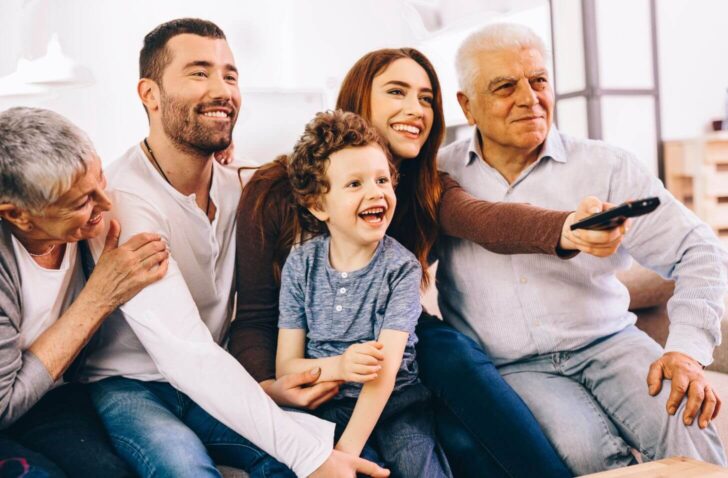 Netflix is designed to make it easy for multiple users to be on one account, allowing accounts to create multiple profiles, each with personalized recommendations.
Given this option, look for opportunities to split costs with family members in your household or roommates.
You can also try to split the cost with those outside your household, but Netflix is threatening to come after users who do so.
Another option: If you have kids with an allowance, split the cost of a Netflix subscription. If your kids are always fighting because you only have a basic 1 stream subscription, offer to let them help pay for a higher level subscription service.
Free Workshop – Join our free Simplify Money Workshop
The *only* way to save money is to spend less than you earn. That means you need to decrease your expenses or increase your income.
We want to help you do both.
Join our FREE Simplify Money Workshop to learn the fundamentals of growing wealth. Because when you can spend less than you earn, your money has no choice but to grow. You will build your savings and pay down debt.
What's more? We've got a bunch of free money-hacks to share with you:
Hacks to lower your monthly bills
Hacks to spend less on debt
Hacks to start investing
Hacks to increase your income by $20/month (with no extra effort)
This workshop has everything you need to accomplish the cardinal rule of personal finance: keep your income over your expenses.
Join our free 5-day Simplify Money Workshop, and start growing your wealth today.
5. Save on Mobile Data & Switch to Wi-Fi Only When Watching Netflix Programming
For those who save money by not paying for unlimited data plans, choose Wi-Fi only for streaming shows.
In addition, Netflix has an option that allows you to stream in a lower resolution, which also saves on mobile data.
Tap the profile icon on your Netflix app, tap App Settings, tap Video Playback, and then select Cellular Data Usage. Switch from "Automatic" to "Save Data."
6. Get Netflix App to Download Shows
Another tip for saving on data usage is to download the Netflix app to your devices. With the Netflix app, you can download shows to watch them on the go without using data.
Simply find the show you want to watch offline and select the download arrow icon to download it to your device.
Make sure you download when you are connected to Wi-Fi to avoid using mobile data.
7. Watch Ads & Save on Bill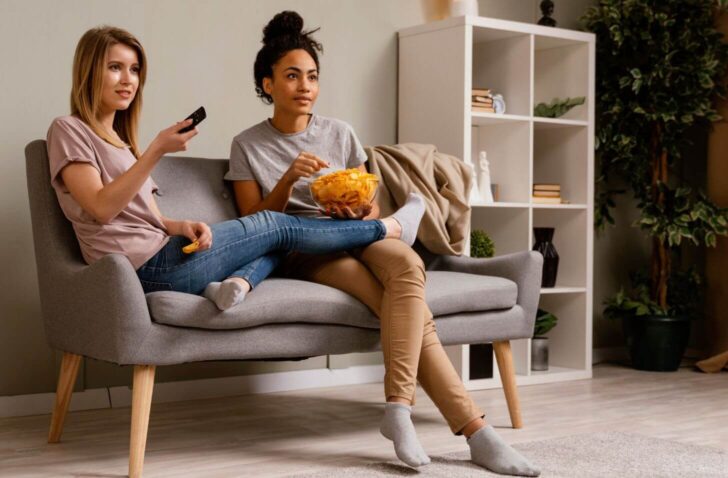 In September 2022, word came out that Netflix will introduce an ad-supported subscription tier, similar to other streaming services like Hulu and Peacock.
By agreeing to watch ads, you can enjoy Netflix at a much cheaper price, possibly as low as $7 to $9 a month.
The details have not been released yet but keep this in mind when renewing your Netflix subscription.
Want to Get Paid Free Money to Search the Internet?
Switch your search engine from Google to SwagSearch, part of the Swagbucks family, and when you type in a lucky keyword, you'll get paid a little cash.
It's effortless money that's easy to take advantage of.
Sign up for Swagbucks Here and get a $10 signup bonus!
P.S. Swagbucks is an all-encompassing free-money website in itself. If you want to learn about all the ways to make *easy* money with Swagbucks (surveys, watching videos, trivia, eating)
8. Kick Off Those Netflix Moochers
No one likes the feeling of being taken advantage of.
If you allow others to use your Netflix log-in credentials and they are not helping you pay the bill, then you're being taken advantage of.
Remind them they need to help with costs. If they don't, fortunately, it's quick and easy to cut off Netflix moochers.
Go to your Netflix account and click "Sign Out of All Devices."
After you sign out, change your password when you log back in. And don't give it away freely!
9. Monitor Your Viewing and Billing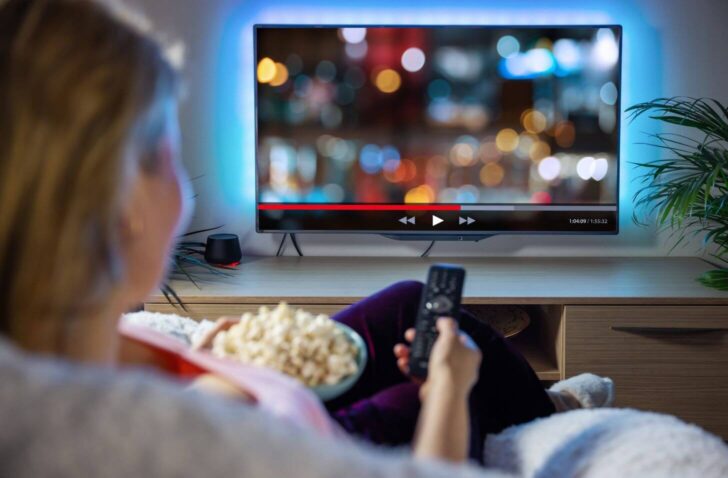 We watch Netflix more in some months than others. Pay attention to how much you watch to have a better idea if what you spend on your Netflix subscription is worth it.
Many people tend to only watch certain shows on Netflix, such as Stranger Things or Bridgerton. Because these shows are only released at certain times of the year, only subscribe for the months when you plan to watch these shows.
You can cancel and restart Netflix at any time. This means you can cancel after you finish the new season of Stranger Things and restart when the new season comes out next year.
When you do not renew your subscription, sometimes Netflix might even try to lure you back with a deal or a free trial.
Plus, Netflix keeps your viewing activity for 10 months after closing an account. If you restart within that time, all your old shows will be queued up and ready to go.
Save Money on Unused Subscriptions with the Trim App
Where are you bleeding money? The Trim app has made it its mission to solve this problem for you.
Trim app not only identifies and cancels unused subscriptions, they also negotiate lower internet bills, phone bills, cable bills, and medical bills.
Trim is good at what they do. Trim users saved over $1M last month alone!
If Trim saves you money, you keep 66% of your savings the first year, and 100% of your savings every year after that.
If Trim does not save you money, you lose nothing.
Please note that Trim takes their payment immediately. For example, if Trim saves you $10/month, they will request their 33% fee ($40) right away. But you keep 100% of the savings after that.
Put an end to wasting money on unused and unwanted subscriptions. Download the free Trim app right here.
10. Cancel Netflix Subscription Today and Continue Watching Your Favorite Shows
After reading the last 9 hacks, you may be ready to let your Netflix subscription go. You might be tempted to tell Siri to remind you the day before your renewal date, but there's no need to chance it.
You can cancel anytime, and you will still have time to binge-watch your favorite series until the end of your billing period.
So, before you start mourning the loss of your favorite streaming shows, the good news is everything doesn't suddenly disappear when you hit cancel.
Want more money-saving hacks? Check these out:
Want to save these tips for later? Click here to pin this post!
Be sure to follow us on Pinterest for more money-saving life hacks!
This website contains affiliate links, which means that if you click on a product link, we may receive a commission in return. Budgeting Couple LLC is a participant in the Amazon Services LLC Associates Program, an affiliate advertising program designed to provide a means for sites to earn advertising fees by advertising and linking to amazon.com