10 Things to Buy at Dollar Tree (and 5 Things to Avoid)
This post may contain affiliate links. Please read our
disclosure
for more info.
We love dollar stores because when you walk in, you know everything you pick up is going to be just a dollar.
Who doesn't love getting deals, especially for a buck?
Dollar Tree has some fantastic finds, but not everything is a bargain.
Read below to discover what items you should be putting in your cart and what you should leave on the shelf.
10+ Things to Buy at Dollar Stores (to save money)
In dollar stores, you can find almost anything you want.
The quality of what you get at the dollar store is the same or very similar to what you would get anywhere else.
You can even get name brand items at dollar stores, too.
Here's a list of our favorites:
1. DIY Home Decor Supplies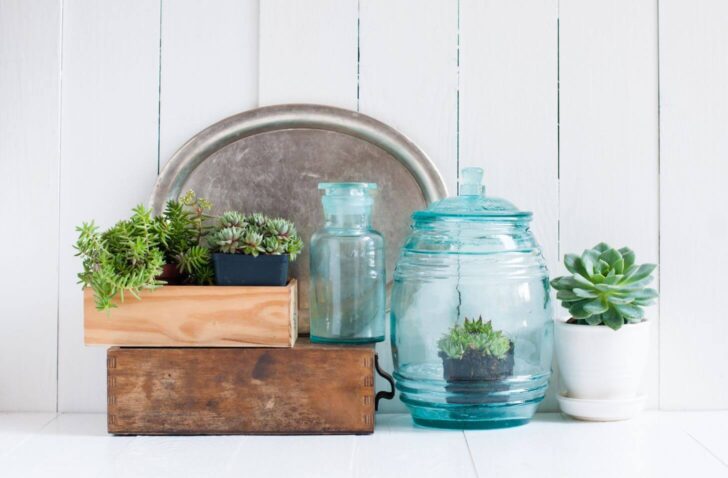 Want to decorate your home on a budget?
Instead of buying a $250+ center piece from Pottery Barn, make a replica yourself!
We love Dollar Tree DIY's because they are cheap and so much fun.
Here's a few of our favorites:
2. Greeting Cards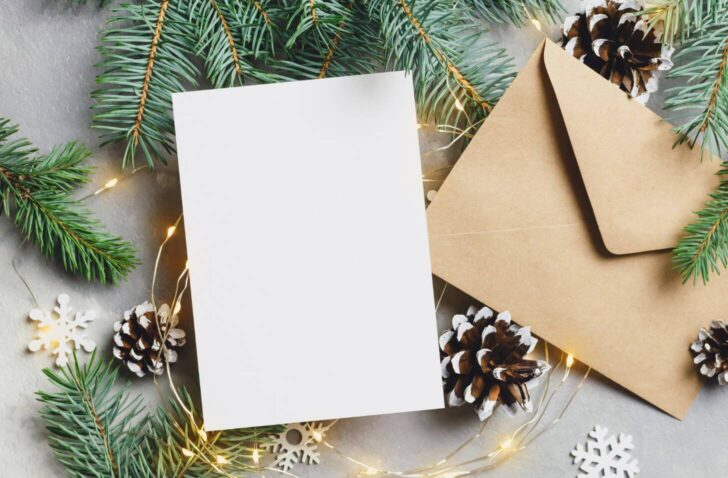 The greeting card industry has created some amazing cards for all occasions.
However, they are very expensive, especially because most eventually get tossed in the trash.
Thankfully, you can find very nice standard greeting cards at the dollar store.
And many times you can get two for $1.
This is great around Mother's Day if you have both a mother and a mother-in-law!
3. Gift Bags, Tissue Paper and Wrapping Paper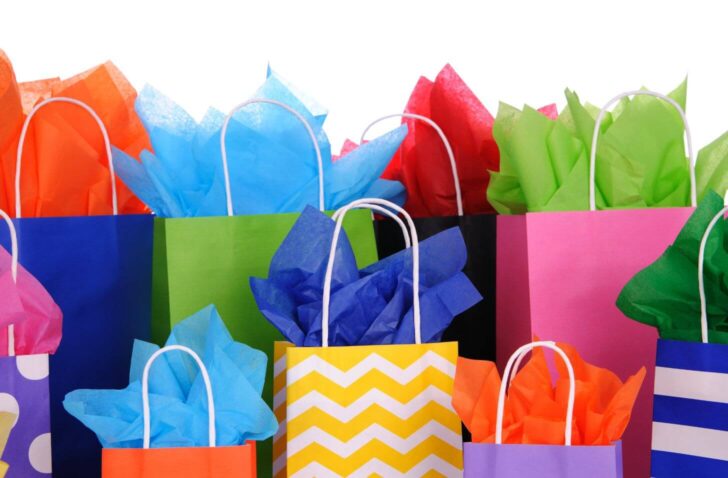 Sometimes you want to give a gift with a card.
You can find a plethora of gift bags of all different sizes and occasions.
Using tissue paper as an accent to a gift bag makes it look great.
Wrapping paper only gets ripped away from packages, so why splurge on costly options?
4. Balloons and Decorations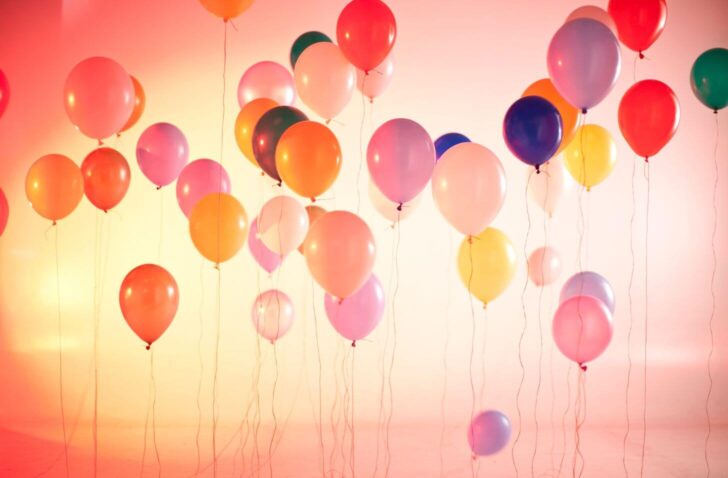 Talking about cards and gifts leads right into throwing parties and celebrating important events.
Dollar stores always have holiday decorations when you walk in.
Add a few Mylar balloons filled with helium and you've got yourself a party without blowing up your budget (or balloons).
Plus, only being a dollar takes away the sting when you throw them away.
5. Aluminum Foil Sheets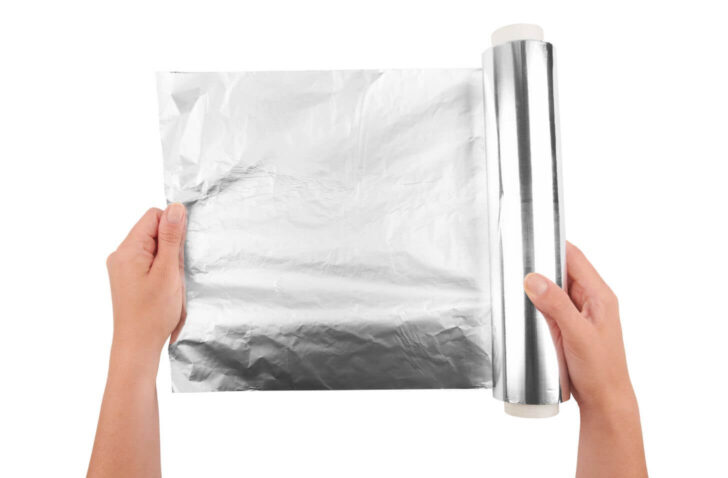 We really like the Reynolds Aluminum Foil Sheets over the off-brand sheets we've seen (though they are good, too).
We use the foil sheets to line the pans we use in our toaster oven, and it makes clean-up so much easier.
Restaurants use them to wrap baked potatoes before they go in the oven.
They also work when you can't find the cover to that plastic container.
6. Food Storage Bags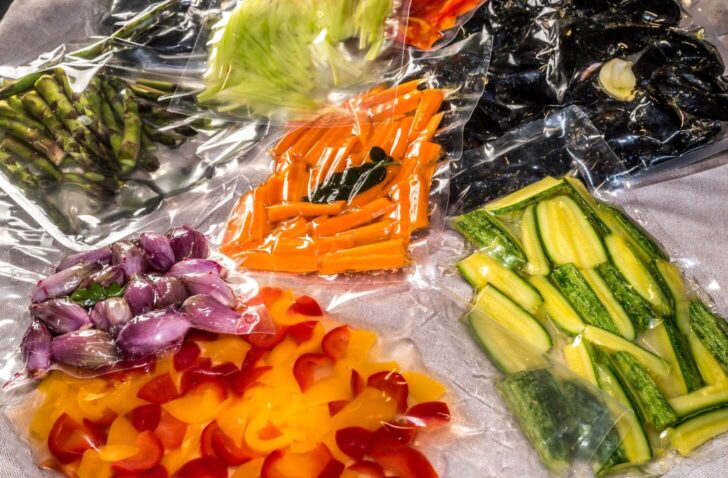 We use food storage bags for leftovers; when we buy food in bulk and break it down into smaller packs; to store food when we go on picnics; and to place important documents in our freezer.
You can pick up these bags in a variety of sizes, from snack to gallon size.
They are just so handy.
7. Pet Supplies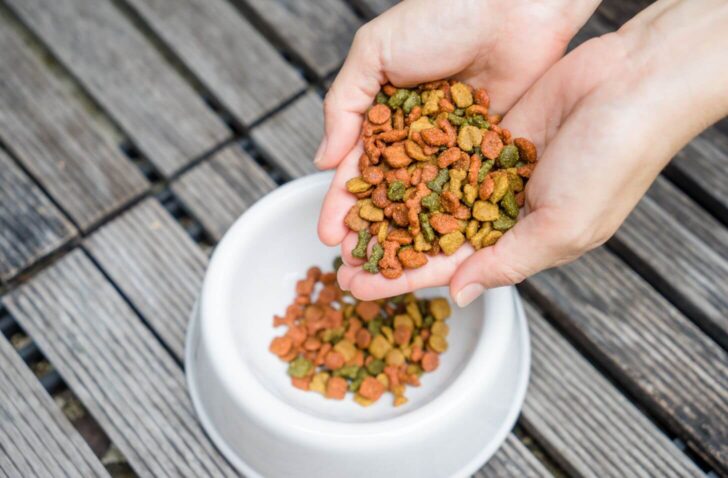 Most dollar stores have a good bit of pet supplies from treats to toys to waste removal products.
Considering the cost of these items at a pet store, it makes sense to purchase them at a dollar store.
However, when it comes to food and treats, we would recommend sticking to brands you know and trust.
You can find brands like Purina and 9 Lives at most dollar stores.
8. Puzzle Books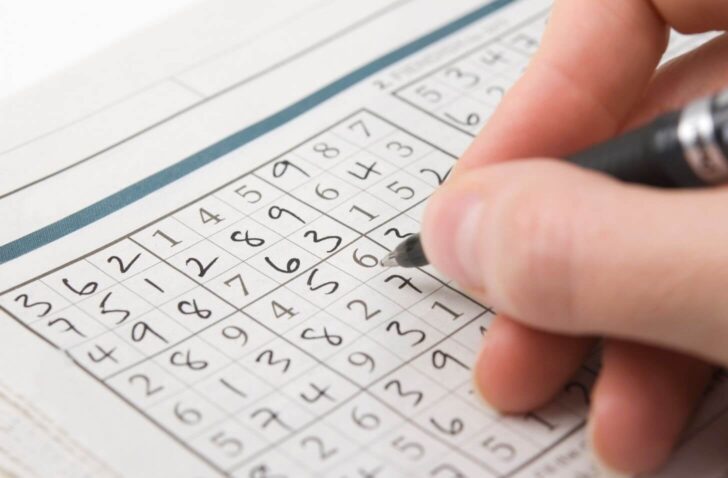 If you like puzzle books like Sudoku, word searches or crossword puzzles, then a dollar store can fill the bill.
They also make great gifts for older generations who may not be so likely to use their phones for entertainment.
Keep your mind sharp with these puzzle books for just a dollar each.
9. Ice Cream Novelty Treats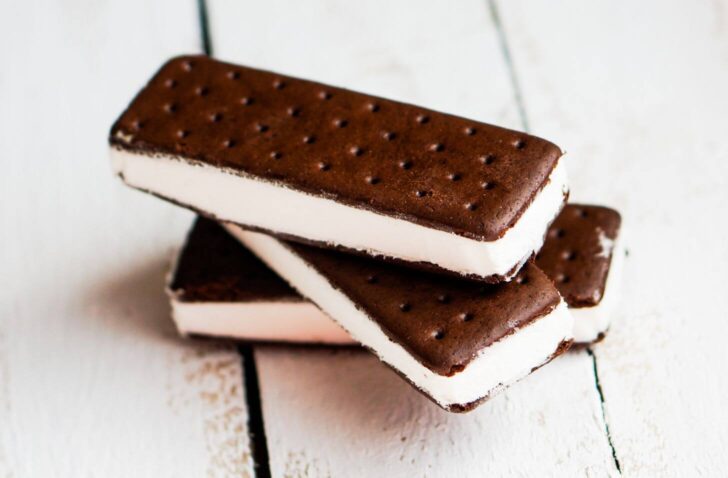 Nothing tastes better on a hot summer day than frozen ice cream treats.
When you are out and about and don't want to spend an arm and leg, then consider a dollar store.
They usually have plenty of variety.
While it might be cheaper to buy a box of treats from another store, if you're only wanting a quick snack, the dollar store is the way to go.
10. Snacks and Candy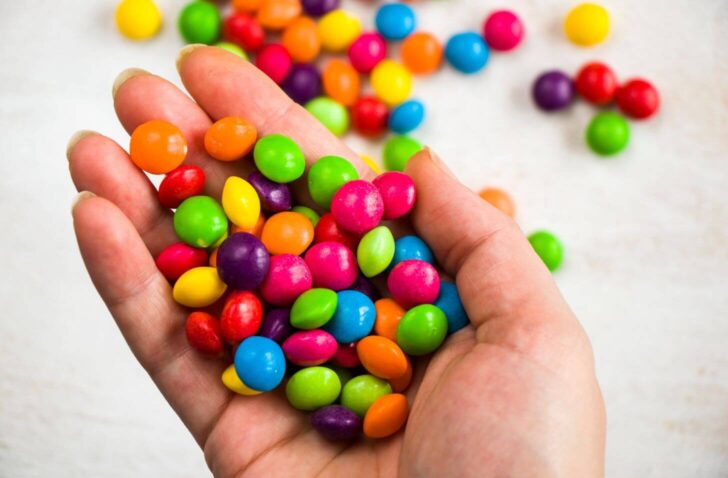 Here is where a dollar store can really save you some cash — or not if you don't have enough restraint.
The candy you pay $5 for at movie theaters is just $1 in a dollar store.
The variety is off the charts. Sweet or salty, chewy or crunchy, you name it, they've got it.
11. Cleaning Supplies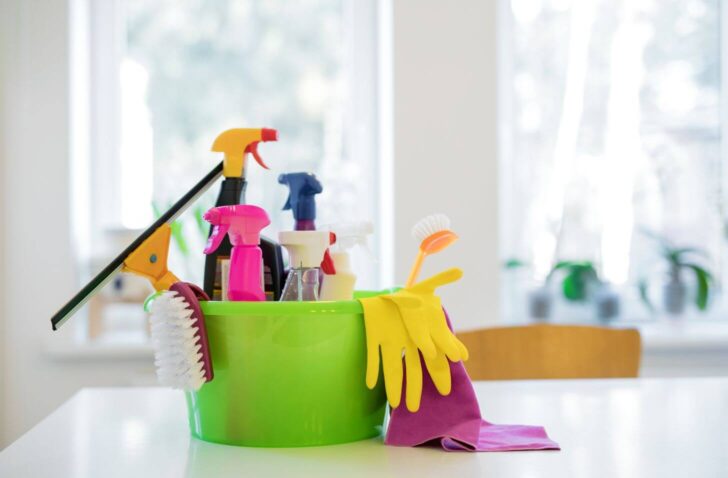 Unless you make your own cleaning supplies, then a dollar store could be your best friend.
You can get excellent cleaning supplies there.
The Dollar Tree store offers a line of cleaning products called Totally Awesome Cleaner, and they work really well.
You can find some name brand items, too.
Free Workshop – Join our free Simplify Money Workshop
The *only* way to save money is to spend less than you earn. That means you need to decrease your expenses or increase your income.
We want to help you do both.
Join our FREE Simplify Money Workshop to learn the fundamentals of growing wealth. Because when you can spend less than you earn, your money has no choice but to grow. You will build your savings and pay down debt.
What's more? We've got a bunch of free money-hacks to share with you:
Hacks to lower your monthly bills
Hacks to spend less on debt
Hacks to start investing
Hacks to increase your income by $20/month (with no extra effort)
This workshop has everything you need to accomplish the cardinal rule of personal finance: keep your income over your expenses.
Join our free 5-day Simplify Money Workshop, and start growing your wealth today.
5 Things to Avoid at Dollar Stores
As you can see, there are plenty of great things to get at a dollar store.
But, you also have to be careful.
Some things aren't worth the dollar you spend on them.
As a friend said, free junk is still junk.
Here are the things you should avoid buying at dollar stores:
1. Hair Coloring
When you decide to change the color of your hair or cover a few gray hairs, the idea of spending a hundred dollars at a salon can make some cringe.
While coloring your hair at home is how many women choose to handle this problem, we would not recommend using hair dye from a dollar store.
Clairol and L'Oreal make good products, and you can order them from Amazon at a good price.
With these products, you won't have to worry about what color you'll have when you are done.
2. Makeup/Cosmetics
Along with hair dye, you don't want to skimp on your makeup.
While cosmetics at a dollar store might be fine for play makeup for your kids, you don't want to make it part of your daily routine.
Your skin will thank you.
3. Earbuds/Electronic Accessories
Here's where "you get what you pay for" comes into play.
Do you really think you are going to get a great quality set of earbuds or any electronic accessory for $1?
They are flimsy and low quality.
We suggest you err on the side of caution and not throw that dollar away.
4. Vitamins
You may be able to find aspirin, ibuprofen or acetaminophen at a dollar store and be fine using it, but you don't really want to get vitamins for a dollar.
There are a lot of charlitains in the vitamin industry, so unless you can get a brand that you trust from a dollar store, it's best to order from someplace like The Medicine Shoppe or Vitacost.
5. Off-Brand Food/Steak
We are not fixated on buying name brand products all the time, but there are some times when it makes sense.
In our area, the Dollar Tree in town sells ribeye steak for $1. It is 3.5 ounces and filled with some kind of chemical-laden brine with sodium and preservatives.
No thanks, I'll pass.
The Bottom Dollar
Dollar stores are a great place to stretch your budget, and you can find practically anything in them.
But, it pays to be a little cautious on some products.
And, you definitely need to use some restraint or by the time you get to the checkout line, your cart might be overflowing with too many dollar deals.
Use CoinOut After You Cash Out
Did you know that after you check out at the dollar store, you can get some of that money back?
CoinOut is a comprehensive cash-back app that works like Ibotta.
You snap a pic of your receipt and see how much money you earn.
CoinOut accepts receipts from all retailers.
Sign up for CoinOut today and start earning cash back from all your retail purchases, even at dollar stores.
Save More Money! Read these next…
Need help saving at your favorite stores?
Want to save this post for later? Click here to pin this post.
Be sure to follow us on Pinterest for more money-saving tips.
This website contains affiliate links, which means that if you click on a product link, we may receive a commission in return. Budgeting Couple LLC is a participant in the Amazon Services LLC Associates Program, an affiliate advertising program designed to provide a means for sites to earn advertising fees by advertising and linking to amazon.com