7 Frugal Habits of the Super Rich
This post may contain affiliate links. Please read our
disclosure
for more info.
Here's a little known secret about rich people: Not all of them are extravagant.
In fact, many are pretty frugal.
If you're scratching your head in confusion, listen up.
Outside of people who inherit incredible wealth, most rich people get that way because of their habits. That means being very intentional with their money.
The truth is, people who don't know where their money is going never get rich.
People who spend everything they earn never accumulate wealth.
Obviously, income is a factor.
But being rich is more about everyday behaviors than it is about income.
These are the 7 habits of the super rich.
The good news?
You can adopt any or all of these habits any time you choose.
1. They Budget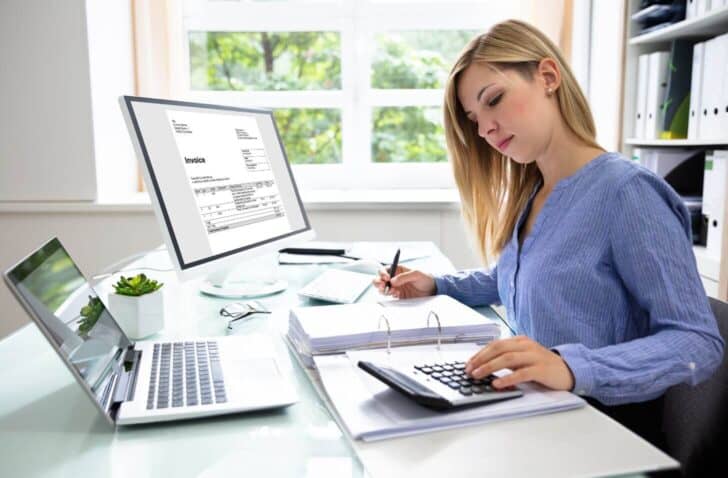 You're rolling your eyes, but I'm telling you, rich people budget.
Because what is a budget, but a plan for your money?
Remember, the super rich are intentional with their money, and that starts with a budget.
They have a plan for how much they will spend (and save!) each month.
They even project how much they'll spend in different expense categories.
And get this: they track their spending relative to that plan.
Free Workshop – Join our free Simplify Money Workshop
The *only* way to save money is to spend less than you earn. That means you need to decrease your expenses or increase your income.
We want to help you do both.
Join our FREE Simplify Money Workshop to learn the fundamentals of growing wealth. Because when you can spend less than you earn, your money has no choice but to grow. You will build your savings and pay down debt.
What's more? We've got a bunch of free money-hacks to share with you:
Hacks to lower your monthly bills
Hacks to spend less on debt
Hacks to start investing
Hacks to increase your income by $20/month (with no extra effort)
This workshop has everything you need to accomplish the cardinal rule of personal finance: keep your income over your expenses.
Join our free 5-day Simplify Money Workshop, and start growing your wealth today.
2. They Make Money by Following the Path of Least Resistance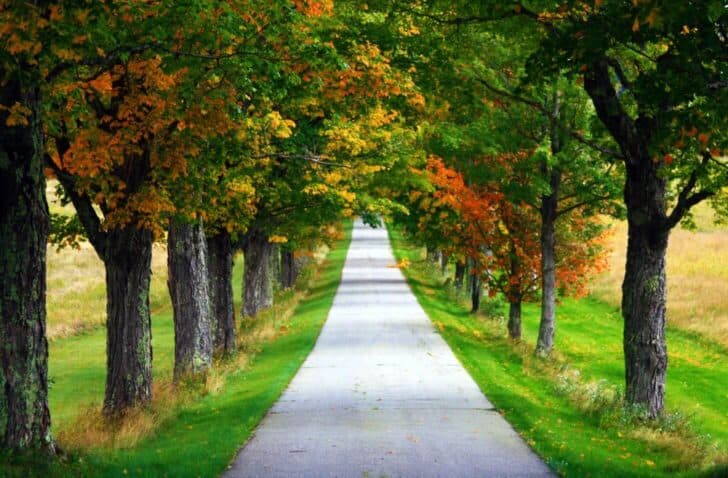 Rich people know there are tons of easy, low-effort ways to make money.
And you better believe they take advantage of them.
Sure, that might mean income-generating investments and residual income streams.
But it also includes simple hacks to ramp up your income that are accessible to anyone right now.
Leverage These Tools for Easy Money:
3. They Pay for What They Want and Nothing More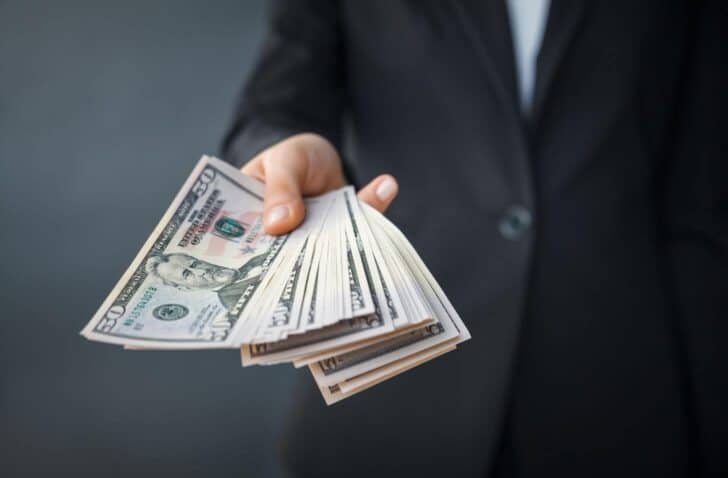 Don't get it twisted, rich people aren't cheap.
They're happy to spend money on high-quality things or experiences that enrich their lives or meet a need.
But unlike more complacent people, they steadfastly refuse to pay for things that don't serve them.
Stop Paying for Things You Don't Want
It sounds ridiculous, but the average person is probably paying more than they need to for household services, like cable TV, internet and phone.
They may also have unwanted subscriptions they don't even realize they're paying for.
Think about it: When was the last time you analyzed your bills for savings opportunities?
When did you last scrutinize your bank and credit card statements for unwanted subscription charges?
I get it: You don't have time for those tedious tasks.
Well, guess what?
Rich people don't, either.
But they leverage tools that can do it for them.
Trim is a cloud-based service that scans your transactions for savings opportunities.
When you connect your accounts, Trim finds subscription charges and cancels the ones you don't want.
And get this: Trim will even negotiate a lower price on your monthly bills.
Talk about saving time and money!
Sign up for Trim (it's free) and stop paying for stuff you don't want.
Greenlight Makes it Easy to Teach Your Children to be Smart with Money
If you could go back in time, what financial advice would you give your 12- or 13-year-old self?
Spend less than you earn?
Save money for a financially secure future? Be generous and give money to those in need or worthy causes?
While you cannot turn back time, you can teach the children in your life these time-tested financial truths with Greenlight.
Greenlight is called the "debit card for kids and teens," but it is so much more.
Greenlight offers secured debit cards that are connected to a bank account.
Through an app (available in the App Store, Google Play, and Amazon Appstore), parents have complete control of how their children use the cards, where they can use them, and how much they have to spend, save or give.
Children can use their cards "almost" everywhere Mastercard is accepted (Greenlight restricts inappropriate purchases for kids like massages, escort services, gambling, money wires, and money orders).
You can set spending limits and select where the money can be spent.
Teach your children sound financial literacy and rest easy knowing their money is secured when you get them a Greenlight debit card.
Sign up for Greenlight today, get your first month for free, and start building a firm financial foundation for your kids.
4. They Invest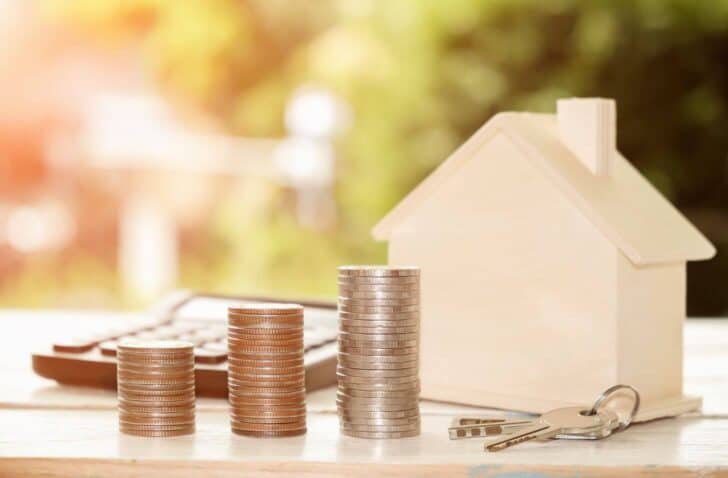 Rich people know that the best way to stay rich is to grow their money.
That means investing money that isn't needed for short-term goals or expenses.
Less financially savvy folks sometimes avoid investing because they aren't 100% comfortable.
Either they don't understand how it works, they're nervous about risk, or they haven't mastered a regular investing habit.
Rich people aren't necessarily investing gurus.
You don't need to be an expert to invest effectively, and you don't need to buy and sell stocks on your own.
All you really need is a simple, consistent approach and a tool or platform to make it happen.
Grow Your Money
Acorns is a user-friendly app that rounds up your purchases and invests your spare change in a diversified investment portfolio that suits your risk tolerance.
Super charge your investment account by "finding" money when you shop at more than 350 partner retailers.
Sign up for Acorns today for just $1 per month.
Be an Early Investor in Local Businesses
Have you ever wanted to start your own business, but just couldn't pull everything together to make it happen?
Did you know you can still be an investor in a small business on Main Street USA through Mainvest?
Mainvest is a crowdfunding platform for local businesses and connects entrepreneurs with investors like you.
Businesses go through a vetting process to ensure a greater likelihood of success, but like every other investment, your money is at risk.
If you want to invest in a coffee shop, bakery, microbrewery, or another local business, sign up for Mainvest and get started with Mainvest today for as little as $100.
5. They Earn Interest on Their Savings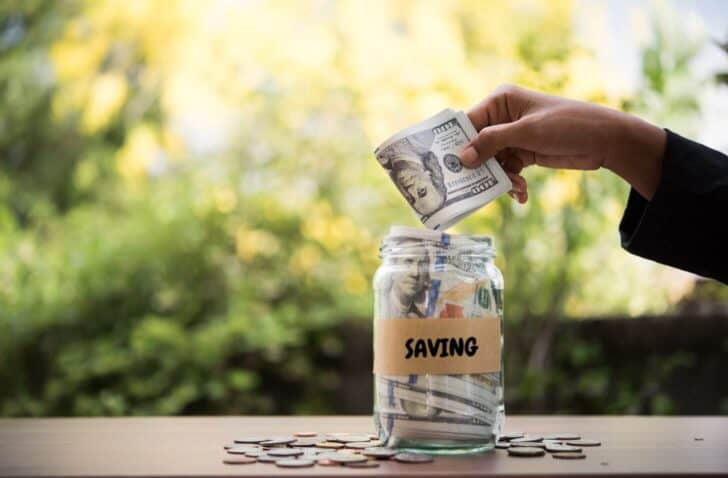 It might not be appropriate to invest money earmarked for short-term goals and expenses, but rich people never leave interest on the table.
That $3,000 you've got on ice for your property tax bill due in three months?
It should be in a high-yield savings account until you need it.
For that matter, why not earn interest on your day-to-day funds with an interest-bearing checking account?
6. They Read Anything and Everything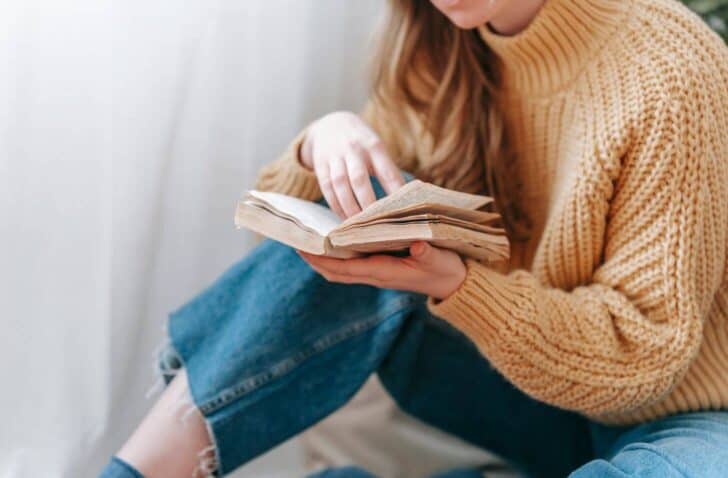 Nobody knows everything, but rich people are usually dedicated to learning and self-improvement — especially when it comes to their finances.
If you ask the most successful people you know what they do in their free time, I bet you'll find they do a lot of reading because the wealthy read about one book a week.
Whether it's books, audiobooks, or blogs, rich people are always growing their knowledge (and indirectly, their money!).
Get Your Read On
The internet is a beautiful thing. It's a basically unlimited source of content and resources, most of it available for free.
If you prefer a physical book in your hand, why not check out your local library?
It's free, too!
I know what some of you are thinking.
You'd love to read more, but you just don't have time.
Sure, you read your favorite blogs when you have a few minutes, but you don't have hours to curl up with Rich Dad, Poor Dad (a great read!).
I have one word that is going to change your life: Audiobooks.
Audiobooks are brilliant because they allow you to optimize your time.
You can listen to audiobooks while driving, walking, cleaning, or working out.
That means learning all the same information you would from a physical book without having to carve out hours of dedicated time.
Audible is king of audiobook subscriptions.
It's more convenient than the library because it's accessible on your phone.
It has the widest selection of any platform and is integrated with Amazon for a seamless experience.
Ready to start reading on the go? Try Audible for free.
7. They Solve Problems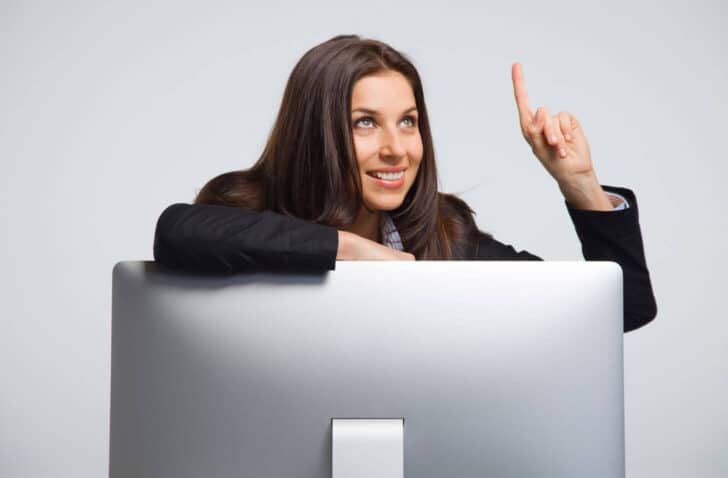 Rich people are action-takers and problem-solvers.
They regularly take stock of their life and identify things that are no longer serving them.
They are self-aware enough to recognize a problem and confident enough to do something about it.
It isn't just about mindset, it's about practice.
Problem-solving is a skill you can develop.
The more often you identify and solve problems, the better you get at it.
New skills boost your confidence, produce tangible results, and help you grow as a person. 
Use an App to Make Budgeting a Snap
If budgeting sounds like too much work, relax.
There's an app for that.
Empower gets you budgeting in two minutes.
Sign up, connect your financial accounts, and create customized budget categories.
Empower lets people who hate budgets easily create them.
The service automatically sorts your transactions and notifies you when you're approaching your spending limit in a given category.
Download Empower to get started with budgeting.
Struggling with Money? Do Something About it.
If money is your problem, it's time to tackle it head on. If you:
Need a budget
Want to identify savings opportunities
Dream of building a consistent savings habit
Want to earn interest wherever you can
…Then you need to stop procrastinating and learn to budget.
Want to save this post for later? Click here to pin the post!
Be sure to follow us on Pinterest for more frugal living strategies and life hacks.
Up Next: 5 Things Rich People Never Buy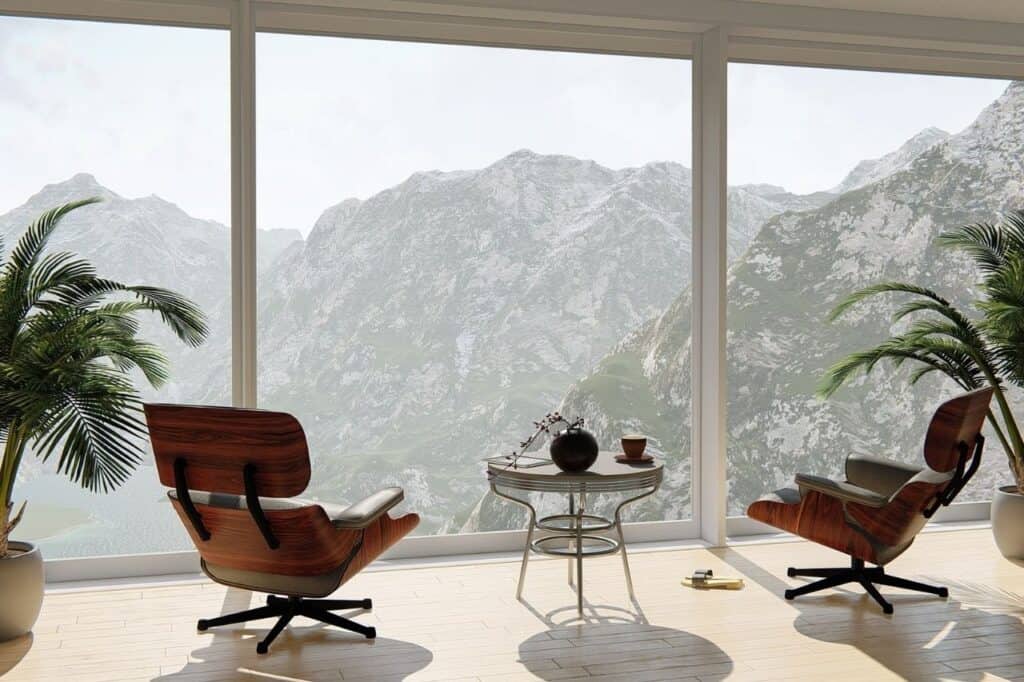 Save More Money! Read these next…
Save Money At Your Favorite Stores:
*Capital One Shopping compensates us when you get the Capital One Shopping extension using the links we provided*
This website contains affiliate links, which means that if you click on a product link, we may receive a commission in return. Budgeting Couple LLC is a participant in the Amazon Services LLC Associates Program, an affiliate advertising program designed to provide a means for sites to earn advertising fees by advertising and linking to amazon.com