9 Lazy Cleaning Hacks for Your Car
This post may contain affiliate links. Please read our
disclosure
for more info.
Are your kids turning the inside of your car into a trash explosion?
If you want to keep your car looking good and not spend much time and effort, this post is for you.
Here are some hacks to make cleaning your car a snap.
Also, save money with these tips (more info at the bottom of this post):
Easy Ways to Keep Your Car's Interior Sparkling Clean
1. Turn Those Time Sucks into Bursts of Productivity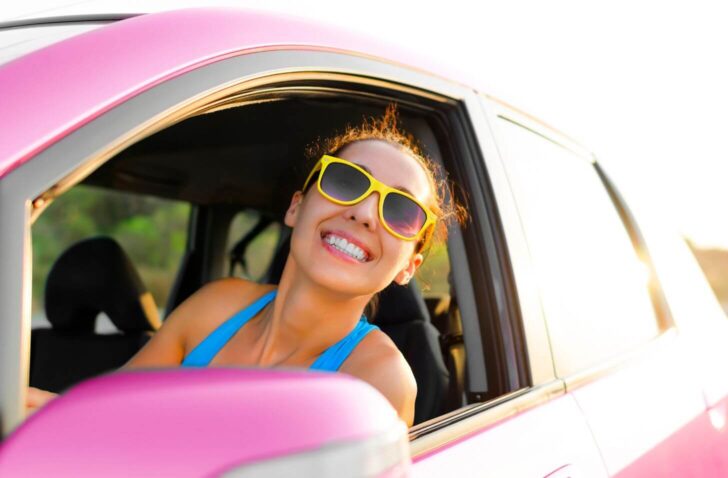 As a busy mom, your kids are probably always eating on the go.
That means crumbs galore all over the seats, floor, and in the cup holders (the most tedious of crumbs).
Stop feeling self-conscious about other moms seeing the inside of your mobile trash can when your kids open the door.
There is an easy way to pick up those crumbs and keep your car lookin' fresh.
Keep a Portable Vacuum in the Car
This vacuum plugs right into your car's 12V power source and can be used anytime you're waiting to pick up your kids.
In 5 minutes, you can do a quick vacuum of all of the seats, the floors and the cup holders.
Maintaining a crumb-free car is effortless when you've got a built in vacuum.
Check out this #1 best-selling portable vacuum here
Whip up Some Wipes
Another way to utilize your time waiting in the carpool lane to pick up your 5th grader, do a quick once over of the dashboard and console.
Keep in your car a microfiber cloth or Armor All wipes to clean and protect your dashboard to keep your car looking fresh!
Grab your Armor All Wipes from Amazon here. (For ways to save on Amazon, be sure to check out our money-saving tips at the bottom of this post)
2. Say Goodbye to Dusty Dashboards and Vents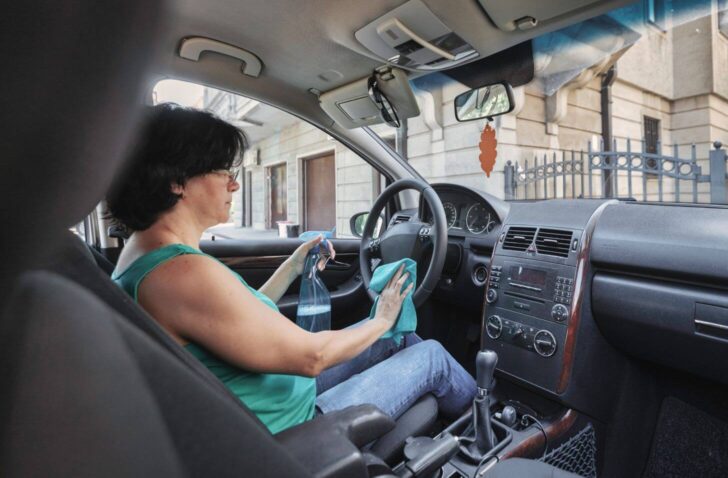 Getting your vents and the crevices in your console clean can be tedious work.
It's so difficult to contort your hands and fingers to get to those hard-to-reach places.
Thank goodness there is a simple solution.
A great tool to use to get into the crevices of your car's interior is what we like to call dust slime (a high-tech detailing cleaning compound).
It picks up dirt and debris that can be hard to get to with a rag, and it's fun to play with.
Think of Silly Putty or slime for car cleaning.
Grab your dust slime from Amazon here.
Pro Tip: This slime will also work on your computer and laptop keyboards. You will be finding a ton of uses for this cleaning gel.
3. From Now on, Trash in the Car has Only One Home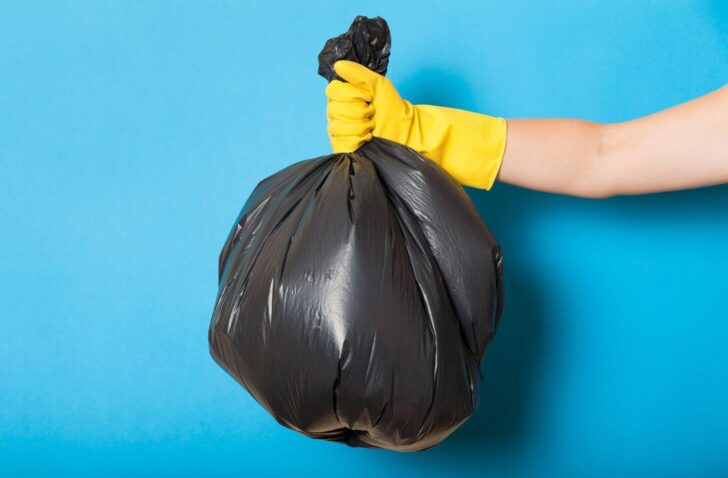 Trash piles up too easily in the car.
The straw wrappers from your iced coffee fill up the pocket in your door, the water bottles, the sandwich wrappers, and bags from your kids' fast food meals line the floor and somehow end up stuffed between the seats.
Start keeping a trash receptacle in your.
The Jopps Foldable Car Garbage Bag is an adorable/ingenious solution to make sure trash has one home.
Definitely watch the video to learn how the bags are stored in the bottom, how fasteners keep the bag open, and how a strap allows you to secure the foldable device in the front seat or rear.
Check out the Jopps Car Garbage bags here
Pro Tip: Empty the trash while you're pumping gas.
4. You Cleaned the Car, Now Freshen the Air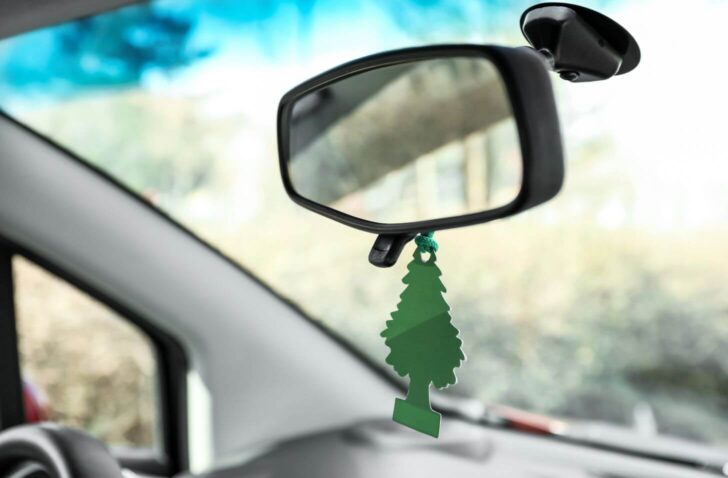 Stale food should not be your car's scent.
From now on, be sure to keep your car smelling as good as it looks.
Check out these Febreze Car Air Fresheners.
You've seen them before: these air fresheners clip to your air-vents. When you turn on the air, the scent spreads throughout the car.
Time to get your car smelling fresh. Consider these Febreze Car Air Fresheners.
5. Hook Up Your Car's Interior and Be Organized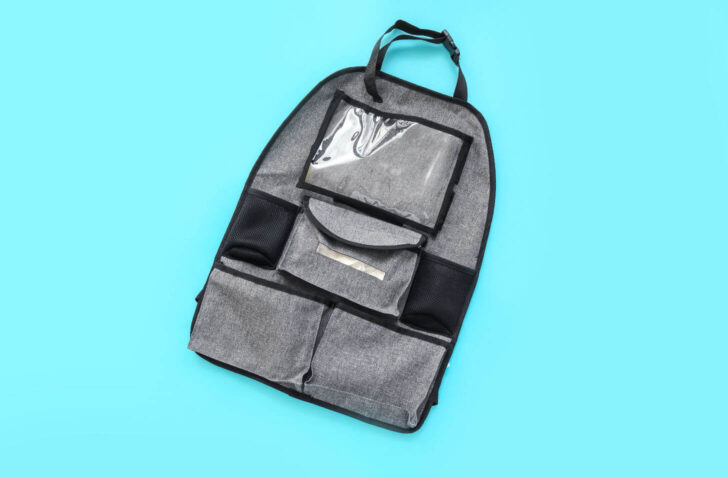 Trash isn't the only thing that has a tendency to remain in the car.
You know that sweater you took with you just in case, well it now lies on the back seat.
Toys you gave your kids to keep them occupied are all over the floor.
Take control of your car's interior.
Make it a rule that whatever is taken to the car goes back into the house when the trip is done.
This becomes easier to do with headrest hanger hooks.
They will hold your purse and a bag to keep water bottles and toys in.
Use the headrest hanger hooks to keep your car's interior clean and organized.
6. Be Smart About Organization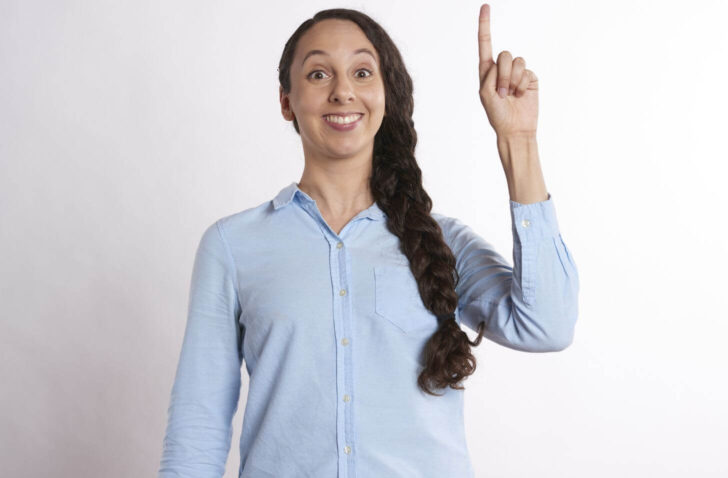 Make the finishing touch all about clever organization.
Think about how you can better arrange the things you use on a daily basis.
When everything in your car has its place, you'll find it's a breeze to keep it orderly and clutter-free.
And this means you spend less time cleaning up.
If you're short on space, get these Zento side console storage pockets to hold loose change, your cell phone, tech accessories, your drink and more.
If you have a keyless ignition, put the rest of your keys in the pocket.
7. This Simple Device Provides a Home for Your Cell Phone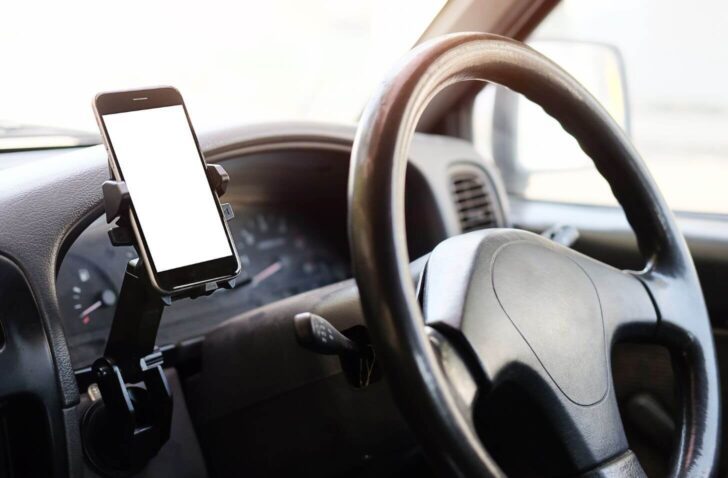 As you strive to make your interior more organized, a pop-socket vent mount makes for a good addition.
You attach this to your vent, open the pop socket on your phone and snuggly store it while you drive.
This is great for hands-free calling and when using GPS because you can clearly see the map.
Add a pop-socket vent mount to your car to make the interior better organized and make driving safer.
8. Finally a Fix for Fido's Fur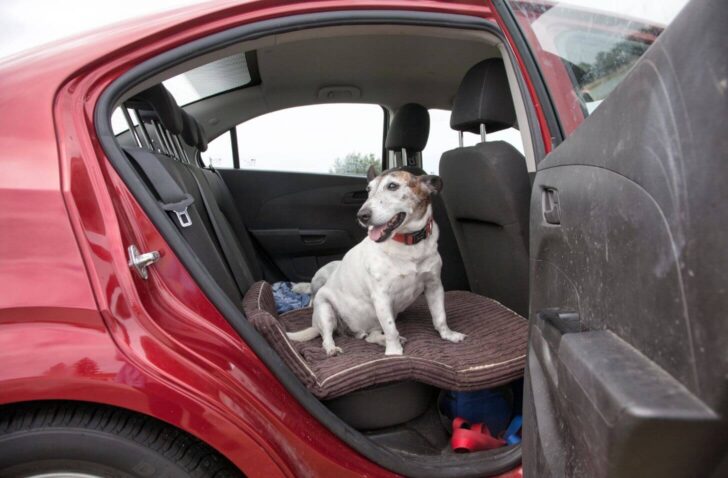 Our dogs are like our kids, and they can get our cars just as messy with their fur.
But, it's no fun leaving them home when we hit the walking trail or go for a hike.
If you don't want to deal with the mess, but want to take your pup with you, then rest easy.
Protect your seats from damage and dog hair when you grab a waterproof dog seat cover.
It's easy to pop it in the back seat, and in a snap you can shake it out and toss in the wash.
9. Treat Your Vehicle Like an Airplane to Keep it Cleaner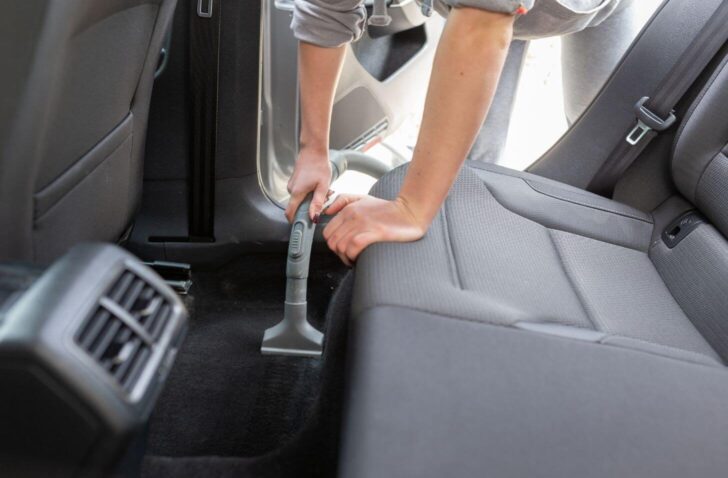 Unless you are single and never take anyone anywhere, put your passengers to work … just like airlines do to you when you fly.
Enlist the cooperation from your passengers and kindly ask them to pick up their area and take their stuff with them when exiting the vehicle.
However, one thing you want to leave behind is a sunshade, especially if you have a dark car. It's no fun getting into a blistering hot car on a summer day.
Keep your car cooler when you buy a portable sunshade and place it in the front windshield.
You will be so glad you did.
Before You Clean, Brush Up on These Cost-Saving Tips
Use Ibotta to Save at Walmart
Ibotta has made a name for itself as the No. 1 app that pays users cash back for buying groceries, but it has expanded into more products.
Check Ibotta's in-store deals at Walmart for cash back on car cleaning products.
More than 7 million signed up for Ibotta in 2019, making it one of the most popular cash back apps.
Download the free Ibotta app to start earning cash back to collect your share of the millions of dollars Ibotta users earn.
Want to hear even more ways Ibotta can save you money? Check out our Ibotta explainer video, here!
Capital One Shopping Provides Shopping Insights and Savings
Capital One Shopping lets you gain deep insights when we shop.
Capital One Shopping searches the internet to find active coupon codes to lower the price when you checkout online.
It alerts you to loyalty point opportunities (Loyalty Points can be redeemed for free gift cards to Amazon, Walmart.com, and thousands of other online retailers).
Some recent deals were up to 20% back.
To save money and earn loyalty points, get the Capital One Shopping browser extension and register for a free account.
It works automatically in the background.
Amazon
Many of the products recommended can be found on Amazon.
Prime members will enjoy either one- or two-day free shipping.
Because Amazon now has its own delivery service, you just might get your supplies delivered on a Sunday.
Do yourself a favor and boost your Amazon savings by getting the Capital One Shopping browser extension, it is a great tool.
Want more (lazy) life hacks? Read these next…
Need help saving money? Try these…
Be sure to follow us on Pinterest for more lazy life hacks!
Want to save these car hacks for later? Click here to pin this post!
*Capital One Shopping compensates us when you get the Capital One Shopping extension using the links we provided*
This website contains affiliate links, which means that if you click on a product link, we may receive a commission in return. Budgeting Couple LLC is a participant in the Amazon Services LLC Associates Program, an affiliate advertising program designed to provide a means for sites to earn advertising fees by advertising and linking to amazon.com