This Ibotta App Review will cover is Ibotta legit, how Ibotta works, if Ibotta is safe or a scam, and the Ibotta tips and tricks you need to make money grocery shopping (including the $20 Ibotta Welcome Bonus).
So, there's been a lotta talk about this free phone app that supposedly pays you to grocery shop…
… which sounds way too good to be true. But is it?
Could Ibotta actually be a legit phone app that pays you no-brainer money to do your normal, day-to-day grocery shopping?
We've done the digging. We've done the research.
We've tried and tested the Ibotta app for 2+ years in different grocery stores, on different devices, and even in multiple states… all to give you our complete, honest Ibotta App Review (and to try and earn some free money in the process)…
Is Ibotta Legit?
In short, YES! Ibotta is legit and safe! There are 50,000+ 5 Star reviews that can attest to this.
In 2019, Ibotta users earned more than $186 million in free cash back.
If you're buying groceries but aren't utilizing the Ibotta app… simply put, you're tossing free money out the window. Stop doing that.
Along with this review, check out our Ibotta explainer video.
Get the Ibotta app here, and grab a bonus $20 for signing up using this link! (not to shabby…)
Alright, that was the short review. But if it wasn't enough to convince you that you need to be using Ibotta starting yesterday, then settle in…
Because we're about to dive into why Ibotta has become our absolute favorite way to effortlessly save money at the grocery store.
What Is The Ibotta App?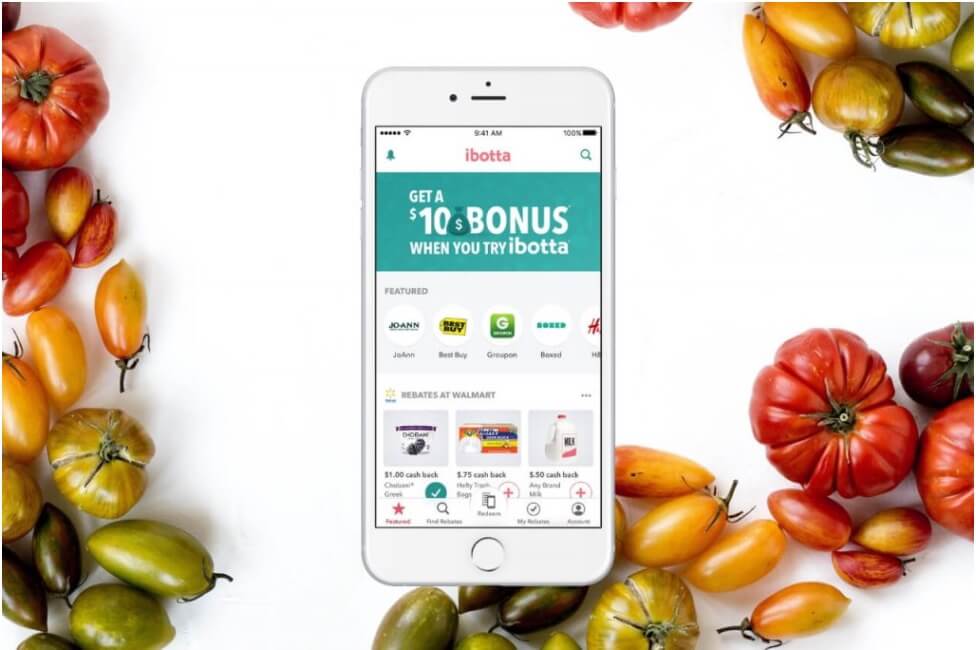 Ibotta is a free phone app that pays you Every. Single. Time. you go grocery shopping.
How Does Ibotta Work?
It really is as easy as taking a pic of your receipt.
Let's say you need to stock up on milk, a frozen dinner, and a little wine (yes please). Tell Ibotta you want to buy those items, and start shopping!
Once you get home, take a picture of your receipt using the Ibotta app, and your account will instantly (I'm talking less than 2 seconds) be loaded up with that sweet free money.
The Ibotta app has legit free money opportunities from just about every grocery and drug store you can think of:
Safeway
Target
Winco
Walgreens
Albertsons
Dollar Tree
Costco
And so many more
And according to CNET, the Ibotta app eliminates the need for cutting coupons altogether!
How Does Ibotta Pay Me My Money?
The withdraw threshold for Ibotta is $20—which is fine because after you download Ibotta with our link and follow the steps in the Ibotta Welcome Bonus section below, you'll have more than $20 in your Ibotta wallet.
So what are your options:
1. Free Gift Cards
Ibotta has a 57 redeemable gift card options for you to choose from, and they will send you your gift card FAST! You will receive an email with a direct link to your e-gift card within an hour after you request it.
Sign up with Ibotta, grab your free $20 in welcome bonuses, and redeem a gift card today. Here's a sneak peek at your options:
Amazon
Bath &Body Works
Best Buy
Buffalo Wild Wings
Chipotle
Domino's
GameStop
Olive Garden
Panera
Starbucks
& more!
2. Cash Money
Use Ibotta to stash a little extra money in the bank. Send your Ibotta money to your linked PayPal or Venmo account and make this month's bills a little lighter.
01/09/20 Update: Ibotta gave over 186 million dollars in cash to app users in 2019! Start racking in your own *free cash* when you download the app today!

Is Ibotta a Scam?
Ibotta is not a scam. In fact, in 2019 alone, the top Ibotta user collected more than $13,000! And to once and for all prove Ibotta is 100% safe and NOT a scam, here's a screenshot of my personal earnings:
What's more? Take a look at these rave reviews. Over 7 million people tried Ibotta in 2019!
Not only is Ibotta NOT a scam, but it actually pays you to download and start using it. Here's how to get the Ibotta Welcome Bonus when you download the app today.
$20 Ibotta Welcome Bonus: Step-by-Step
STEP 1: Ibotta $10 Welcome Bonus
Download Ibotta with a qualifying link (like this one), redeem an in-store offer, and get $10.
Example: Is bread on your grocery list?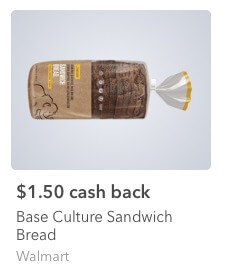 Buy a loaf, take a picture of your receipt, and Ibotta will put $11.50 into your Ibotta account ($10 for the welcome bonus, and $1.50 for buying the bread)
Note: To get your welcome bonus, The item you redeem cannot be an 'Any Item' or 'Any Brand' item like these strawberries: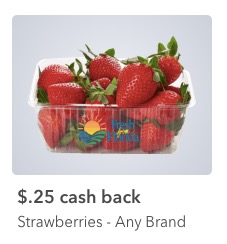 You must redeem a specific offer like the Base Culture Sandwich Bread up above.

STEP 2: $5 For Redeeming a Mobile Offer
'Mobile Offer' means Online Offer—Ibotta is going to pay you $5 to shop online.
Open the Ibotta app and click the Mobile Offer tab to find a list of Ibotta retailers (Walmart, Amazon, Vitacost, Apple Music, Underarmor, etc.) Select a retailer, do your online shopping, and get paid $5.
What's more, you don't even need to take a picture of your receipt. An electronic link is formed between Ibotta and the mobile retailer which allows Ibotta to automatically receive information about your purchase and pay you $5.
Example: If you're thinking about renting an Amazon Prime Movie tonight, do it through the Ibotta App.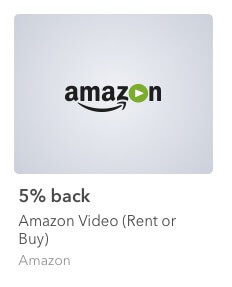 You'll get 5% Cash Back on your rental PLUS an additional $5 for redeeming your first Ibotta Mobile Offer.
STEP 3: $5 To Keep Going
Keep using Ibotta. The next 'in-store' or 'mobile' offer you redeem will be accompanied by an *additional* $5 in your Ibotta wallet. Ibotta is literally paying you to take advantage of their Cash Back offers and Discounts. So take advantage.

What's the Catch?
1. You only have 30 days. If you want to earn $20, you must perform these 3 steps within 30 days of creating your Ibotta account.
2. Your Ibotta account must be created on a unique smartphone device. That means if you've already downloaded the Ibotta app and created a login, you are no longer eligible to earn these $20 in Ibotta hidden bonuses.
If a free $20 wasn't enough, Ibotta has tons of easy ways to rack up free money during every grocery trip. Here's a few of our favorite Ibotta tips and tricks:
Ibotta Tips and Tricks (i.e. More Money In Your Pocket)
1. Get Extra Money With Ibotta Bonuses
Ibotta's bonuses are an easy and fun way to double up on your cash back potential. Whether it's completing specific tasks, redeeming items from specific retailers, or buying featured products you're set up to earn TONS of extra cash! New bonuses are added everyday so check back often.
2. Earn Money Faster With An Ibotta Team
Make money together by working towards team goals! When you sign up with Facebook or invite friends of your own, you'll automatically get added to an Ibotta team where you work together to achieve 4 levels of free money bonuses! Plus, the bigger your team the faster you earn!
3. Pay With Ibotta
A fun new feature Ibotta added in 2019 is: 'Pay With Ibotta'. Simply put, Ibotta will pay you up to 10% cash back on in-store purchases at over 50 retailers! After you connect your debit or credit card to the app you're ready to "pay with Ibotta" at checkout. Plus, you can still scan your receipt after for more free money!
4. Get a FREE $20 gift card today!
When you download the Ibotta app today with our link, and follow the "Ibotta Welcome Bonus" steps above you'll instantly be rewarded with a free $20 gift card! (no need for a referral code, our link works as one).

Money-Saving Apps & Tools Like Ibotta
After finding out there's at least 1 app out there that pays you to grocery shop, it's only natural to wonder: "Are there more apps like Ibotta out there… should I get them?"
Yes! There are tons of apps like Ibotta and we've been testing them all. Ibotta still reigns supreme in our eyes as the best way to save on groceries, but we have come to love a few other cash back apps and money saving tools.
Quick Tip: You can (and should) use ALL of these apps/tools at the same time. Here's a few of our favorites:
1. Ibotta vs. Ebates/Rakuten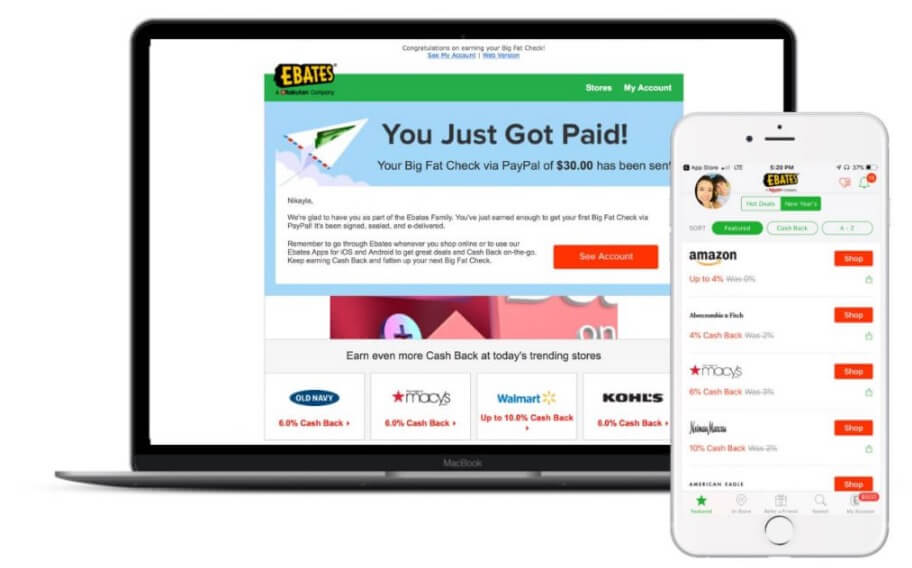 Rakuten (formerly Ebates) pays you to shop online. For instance, when you click 'checkout' on Amazon.com, money immediately gets deposited into your Rakuten account.
You'll then receive a "Big Fat Check" in the mail (or in your PayPal account). You won't even have to request the check—it's automatic money sent to your mailbox every three months.
What's more, after you create your free Rakuten account you can install the free Rakuten Button (Chrome/Safari browser extension). In short, this button never lets you miss a coupon, deal, discount, or cash back opportunity (i.e. it allows Rakuten to work automatically).
Rakuten is the perfect side-kick to Ibotta because you'll now be able to save money on every in-store AND online shopping trip.
Get a $10 Welcome Bonus when you sign up for a Rakuten account here
2. Ibotta vs. Dosh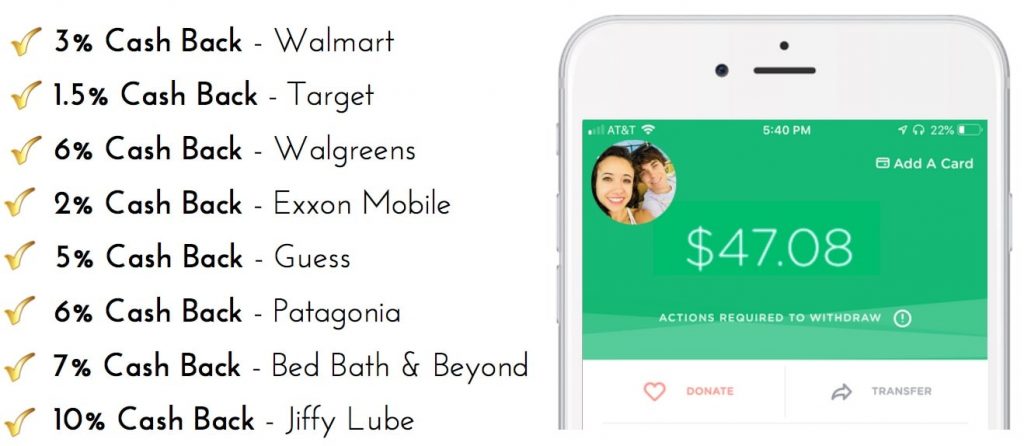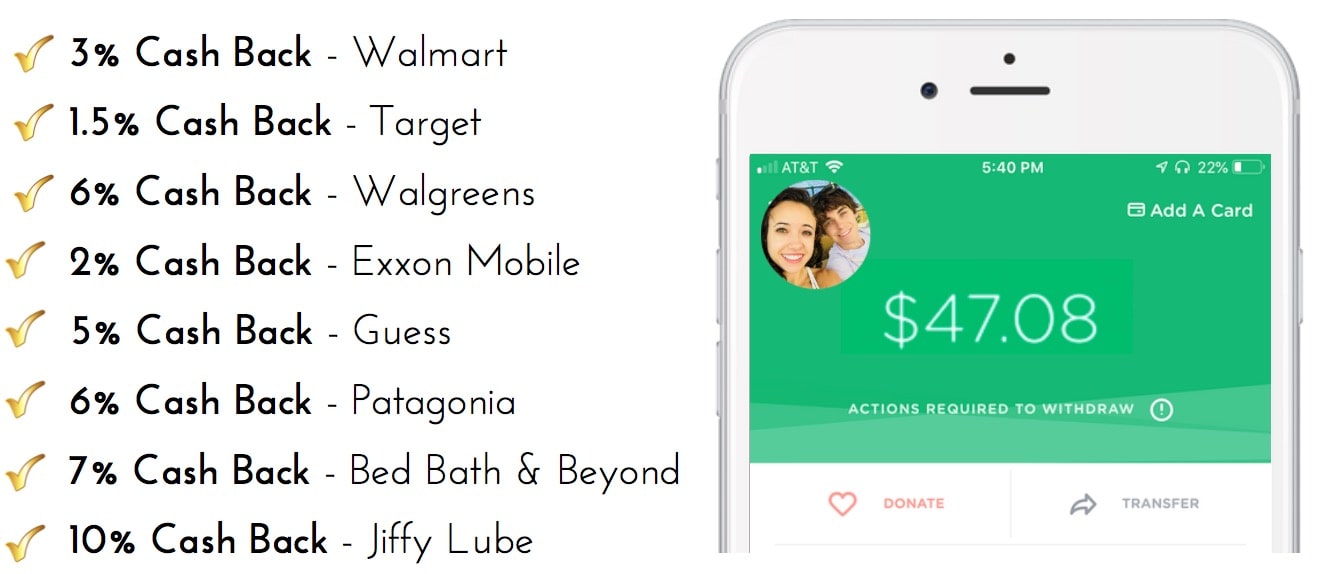 The Dosh app is another one of our favorite cash back apps. What sets Dosh apart is its *automatic* money-saving nature.
Instead of having to choose what you're shopping for then taking a picture of your receipt (like Ibotta), Dosh only requires 1 simple step: checkout using a linked credit or debit card. That's it.
With Dosh's network of 1,000's of stores and restaurants, earning free money is now something that happens on autopilot. And did I mention they pay in cold-hard cash?!
Get a $1 bonus added to your account when you download the Free Dosh App here.
Want more info on Dosh? Check out our full Dosh App review here.
Ibotta vs CoinOut
Have you seen the show Shark Tank? Then you may recognize our 3'rd favorite money saving app: CoinOut App.
If you want to save *even more* money after scanning your receipt with Ibotta, simply scan your receipt with the CoinOut app too!
With zero hoops to jump through, CoinOut makes it easy to double up on the amount of free money your receipts are worth!
Download the free CoinOut app here (and start doubling that money).
Ibotta FAQ
1. Is Ibotta worth it?
100% yes! A free app that pays you real cash for everyday purchases… there's literally nothing to lose (and countless free Starbucks Lattes to gain)
2. How do you get your money from Ibotta?
Go to your account page and hit "Withdraw Cash". Now, all you have to do is pick between cash or free gift cards!
If you're into effortless free gift cards, check out the Drop App. It pays you in free gift cards every time you swipe your credit OR debit card!
3. How do you redeem on Ibotta?
Open up your Ibotta app, hit "Redeem", and snap a quick pic of your receipt. Then, sit back and watch that free money drop into your account.
4. Is Ibotta safe?
Yes, Ibotta is very safe! No personal information is needed to start earning free money today.
5. Do you have to buy stuff you don't normally buy?
No! You can earn money from the things you already buy like bread, eggs, and milk!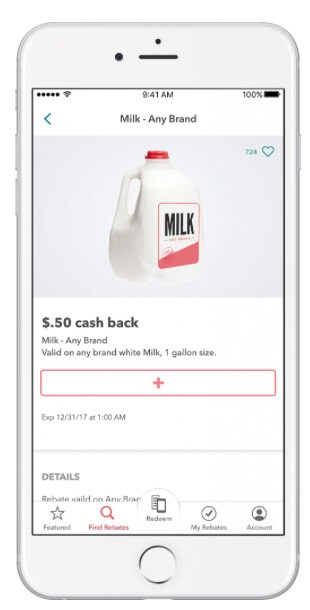 6. Is Ibotta only for groceries?
Nope. You can earn cash back for clothing, toiletries, cosmetics, pet supplies, and auto accessories!
7. Can you remind me how to earn the $20 in welcome bonuses?
Redeem an in-store offer ($10)
Redeem a mobile offer ($5)
Redeem an in-store or mobile offer ($5)
Preform steps 2-4 within 30 days of creating your Ibotta account.
8. What other apps have easy-to-earn welcome bonuses?
Our favorite apps with lucrative free money welcome bonuses are:
Our Final Ibotta Review
Ibotta is a legit app that is 100% free to use, and pays you real money to do your day-to-day grocery shopping.
If you're looking for a pain-free way to save money on groceries (every time you shop), the Ibotta app is the perfect tool!
After testing out Ibotta for the past two years we can confidently say Ibotta is a legit way to earn free cash and gift cards.
Our final Ibotta App Review: We're HOOKED!
Start racking up free cash and gift cards with Ibotta, right now!
How?
Download the Ibotta App with our link (only if you want a free $20 gift card)
Find your favorite store
Pick out the grocery items you're about to buy
Take a picture of your receipt
Treat yo' self with all those free gift cards!

Alright, that is our final stance on: "Is Ibotta legit?" and our honest Ibotta review.
Be sure to follow us on Pinterest for more money saving tools, tips, and tricks!
Want to save this article for later? Pin it here!
More from our "Is ____ Legit?" Series: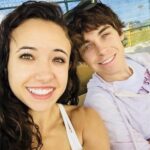 A budgeting fanatic and a frugal living lover! We want to share our budgeting techniques because of how much they have improved every aspect of our life! We teach the ultimate way to budget so you can save tons of money, eliminate debt fast, and achieve guilt-free spending!
Summary
Author Rating





Brand Name
Product Name