There's a myth many believe that rich people always spend money. When you're wealthy, you just buy anything, any time, right?
Wrong.
Most wealthy people are actually pretty discerning when it comes to their money, especially when it comes to parting with it. In many cases, smart financial habits helped them get rich. And those same habits definitely help them stay rich.
If you want to clean up your act when it comes to spending and grow your wealth, ditch these 5 things that rich people never buy. We'll show you how!
1. They Don't Buy "Stuff"
The difference between people who are good with money and people who are not so good with money is the ability to recognize value.
Many people spend their money on "feel good stuff". This stuff is usually inexpensive (or super expensive) and feels like a "fun" purchase. This stuff makes you feel good.
But what inevitably ends up happening to stuff? You get bored with the old stuff and buy new stuff. Stuff becomes clutter in your home. When you attempt to clean your home, it hits you: "when did we accumulate all of this stuff?" Stuff offers no satisfaction.
A valuable item offers function, efficiency, and organization to your life. Want to find a valuable item? Ask yourself these questions:
How can I get a chore done more quickly?
How can I make a chore easier?
How can I make my morning routine more efficient?
How can I organize a cluttered space?
How can I easily keep this space clean?
Value is the gift that keeps on giving. The item might not offer the same momentary excitement as "feel good stuff". But that's okay. Because a life that is functional and efficient is extremely satisfying. You know this is true.
So spend money like the rich. Buy function, efficiency, and organization. Buy time. Buy value.
Free Workshop – Join our free Simplify Money Workshop
The *only* way to save money is to spend less than you earn. That means you need to decrease your expenses or increase your income.
We want to help you do both.
Join our FREE Simplify Money Workshop to learn the fundamentals of growing wealth. Because when you can spend less than you earn, your money has no choice but to grow. You will build your savings and pay down debt.
What's more? We've got a bunch of free money-hacks to share with you:
Hacks to lower your monthly bills
Hacks to spend less on debt
Hacks to start investing
Hacks to increase your income by $20/month (with no extra effort)
This workshop has everything you need to accomplish the cardinal rule of personal finance: keep your income over your expenses.
Join our free 5-day Simplify Money Workshop, and start growing your wealth today.
2. They Don't Buy Debt
This is a biggie. Rich people do not buy consumer debt. What does it mean to "buy debt"? When you pay interest to borrow money (the interest payment on your credit card debt), you are buying money.
If you can't afford to pay in cash, then can you really afford it? Going into debt makes everything more expensive due to interest.
If you wanna be rich, then mimic rich people and stop buying debt. In other words, stop using your credit card as a tool to spend money you don't have.
If You Have Debt, Get Rid of it Quicker with This Strategy
If you are like most of us, you probably learned the importance of being debt-free after you accumulated debt. Not to worry, there are strategies to help you get out of debt quicker when you develop a positive money mindset. One trick is to take advantage of a balance transfer credit card.
You might be wondering how a balance transfer card can help you get out of debt. It's simple: A balance transfer card lets you aggressively tackle debt at a lower interest rate! This special interest rate (sometimes as low as 0%) will run for 12 to 18 months, depending on your credit score and the card you choose.
If you want to say goodbye to your debt and goodbye to high-interest rates, check out Credit Land's selection of balance transfer credit cards. Credit Land makes it easy to compare cards so you can find the best one for your situation.
Check out Credit Land's selection of balance transfer credit cards.
3. They Don't Pay More Than They Need To
Rich people have money, but that doesn't mean they'll waste it. Sure, they could technically afford to pay full price for most things, but they don't throw their money away when there's a deal to be had.
One way they avoid paying more than they need to is by recognizing if they don't get the price they want, then they have to be willing to walk away. It all comes down to looking for value and looking for a deal.
Most rich people don't spend their evenings clipping coupons or searching online for promo codes. That takes time and effort that busy people don't have. But if there's an easy way to pay less, then rich people are all over that. You should be, too!
Earn Effortless Cash Back with Rakuten
Rakuten is a super easy and free way to earn cash back when you shop online at hundreds of retailers. You can shop through the online portal, but the simplest way to ensure you never miss a deal is to download the free browser button.
When you shop at a partner site, you'll get a notification prompting you to activate the cash-back deal. That's it, one click and you earn a percentage of your purchase in rewards. Every three months, you'll get a check or Paypal credit. You literally get paid to buy stuff you were already buying. That's a no-brainer.
Join Rakuten for free and earn cash back at your favorite retailers.
4. They Don't Buy Junk, They Buy Quality
Most rich people are pretty frugal (that's a big part of how they got rich)! But make no mistake, they are not cheap. Buying junk is cheap, not frugal.
The average person can be short-sighted with their purchases. They see the quality walking shoes with the high price tag to match and opt for an inferior product. They fail to consider the costs of replacing those low-quality shoes and the time involved. In the long run, quality comes out on top and delivers a much nicer experience.
Buy Quality for Less with Capital One Shopping
Choosing high quality doesn't mean you can't get a discount. The Capital One Shopping browser extension works automatically behind the scenes to save you time and money in three ways.
It instantly compares prices across retailers. If there's a better deal, Capital One Shopping will provide a link. Instant savings!
You earn Capital One Shopping Rewards when you shop at partner retailers. These rewards are redeemable for gift cards you can use at your favorite sites or stores.
Last but not least (Capital One Shopping's coolest feature): It finds and applies coupon codes that WORK. Automatically. For free. No more wasting hours of your life on a wild goose chase for coupon codes. That's gold, friends. 
What are you waiting for? Sign up for Capital One Shopping and start saving.
5. They Don't Pay for Overpriced Services
Many people are complacent with their spending. They will buy what's convenient rather than compare prices.
Rich people are efficient with their money. They buy what they need, and they get the best price. But they're not going to sit around and compare prices all day. Time is money. So how do you compare prices without wasting time?
Lower Your Insurance Rates With Insurify
Insurance commercials incessantly tell us to "call in to lower your monthly rate". But nobody has time to call and talk to an insurance rep.
Insurify makes it easy to compare insurance quotes. Simply share your policy details, and Insurify can find a better price for the same level of coverage. They'll compare the top home insurance and auto insurance providers to find coverage that is perfect for you at a better price.
Most people who use Insurify score a better rate on insurance. The average savings for its customers is $489 a year.
Insurify is free, so you have nothing to lose and hundreds of dollars in savings to gain.
Try Insurify, get a free quote, and keep more cash in your wallet.
Trim Your Internet, Phone, and Cable Bills
If you haven't shopped around for a better deal on your recurring monthly expenses, you can make it happen with Trim is one service you NEED in your life.
Here's how it works: You sign up for a small fee, connect your accounts (don't worry, it's secure), and Trim looks at your spending and identifies ways you could save. I'm talking about your bills: Phone, internet, cable, bank fees — even medical bills.
Ok great, but then what? Trim gets to work negotiating lower bill payments on your behalf. Yes, you read that right. They do all the work and you reap the rewards! They also cancel unwanted subscriptions, saving you the trouble.
Please note that Trim takes their payment immediately. For example, if Trim saves you $10/month, they will request their 15% fee ($18) right away. But you keep 100% of the savings after that.
According to Trim, the average customer saves $600 in their first year. Want to join the club? Sign up here.
Save more money! Read these next…
Save More At Your Favorite Stores:
Want more life hacks? Check these out…
Want to save these tips for later? Click here to pin this post!
Be sure to follow us on Pinterest for more money-saving life hacks!
*Capital One Shopping compensates us when you get the Capital One Shopping extension using the links we provided*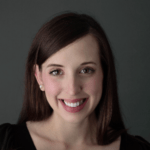 Sandra Parsons is a freelance writer specializing in personal finance, travel, and health & psychology. Her work has been featured on sites like Club Thrifty, MoneyTips, and Credit Knocks. She also freelances for Wooster Media Group LLC. Sandra lives in Eastern Canada with her husband and son.