6 Habits of People Who Never Overspend
This post may contain affiliate links. Please read our
disclosure
for more info.
Do you make decent money but struggle to explain where all the money goes each month?
If so, you are overspending.
Unfortunately, overspending is a common issue for Americans, but that doesn't mean you have to give in to the idea that overspending remains the status quo.
According to CNBC, "On average, the weekly amount that people spend — not including bills like mortgage or rent, utilities, etc. — is $340, or $143 more than the average $197 budgeted.
That extra spending equals roughly $7,400 each year." [source]
The same survey found that Americans tend to overspend in the following areas: Online shopping, grocery shopping, buying coffee, food delivery, eating out, and entertainment.
If this sounds familiar, it's time to consider the habits of people who never overspend.
Yes, these people exist, and they live full and happy lives (without going into debt).
Their secret is that they have embraced habits that allow them to still have fun without spending money and prioritize only buying the things they really need.
Once you begin to adopt these 6 habits, you will quell the impulse to overspend and stop going into debt.
It'll take some effort, but it'll pay off in the end!
1. Monitor Your Money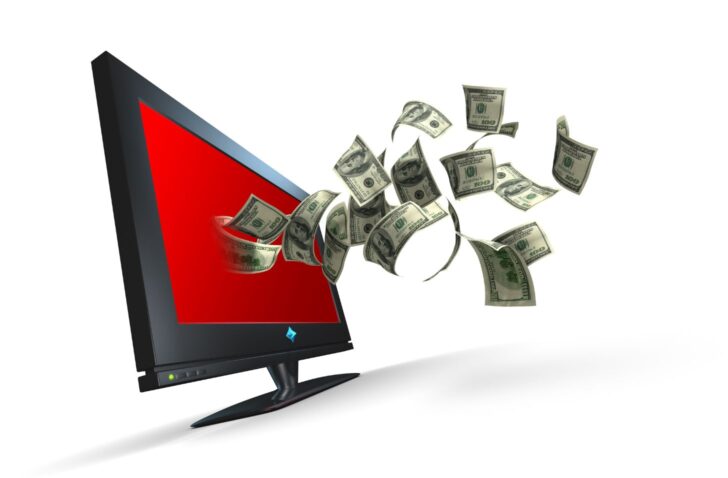 Let's face it, overspending causes stress.
When you fail to keep tabs on your purchases, it becomes difficult to look at your paycheck and try to figure out why your hard-earned money seemingly disappears.
You're spending that money somewhere on something.
But, because you don't know where, it leads to stress.
Then, you have to worry about how you can pay for the things you actually need while still paying for stuff you probably no longer have.
You can reduce your stress when you live within your means.
The best way to take control of your spending is to create a budget and stick to it.
Earlier, we mentioned people spend $143 more than the average $197 budgeted a month.
Break this habit so you can free up your cash to pay down debt, build an emergency fund, and invest!
After you create a budget, be sure to monitor your money.
Know how much you can spend in each budget category so that you don't overspend.
When you spend money, deduct it from your budget immediately.
It's easier than ever before to monitor your money.
There are several apps available that securely connect with your bank and credit cards and monitor your spending for you.
Free Workshop – Join our free Simplify Money Workshop
The *only* way to save money is to spend less than you earn. That means you need to decrease your expenses or increase your income.
We want to help you do both.
Join our FREE Simplify Money Workshop to learn the fundamentals of growing wealth. Because when you can spend less than you earn, your money has no choice but to grow. You will build your savings and pay down debt.
What's more? We've got a bunch of free money-hacks to share with you:
Hacks to lower your monthly bills
Hacks to spend less on debt
Hacks to start investing
Hacks to increase your income by $20/month (with no extra effort)
This workshop has everything you need to accomplish the cardinal rule of personal finance: keep your income over your expenses.
Join our free 5-day Simplify Money Workshop, and start growing your wealth today.
2. Keep Your Home Tidy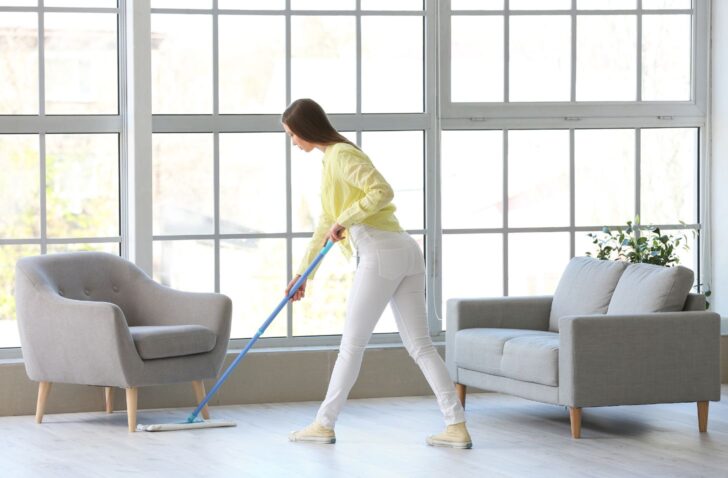 A clear sign someone is overspending is a home filled with clutter.
Clutter is a sign of someone who buys a bunch of stuff they don't need or things that don't serve a purpose.
Stop for a minute and look around your space.
Is it full of knick knacks?
What is sitting on a nightstand or bathroom counter that you could live without?
Get rid of the excess.
Declutter your home and bask in the beauty of a clean space.
Then, remember that amazing feeling the next time you are tempted to buy something that will just collect dust and amount to nothing more than clutter.
3. Get a Cheap Hobby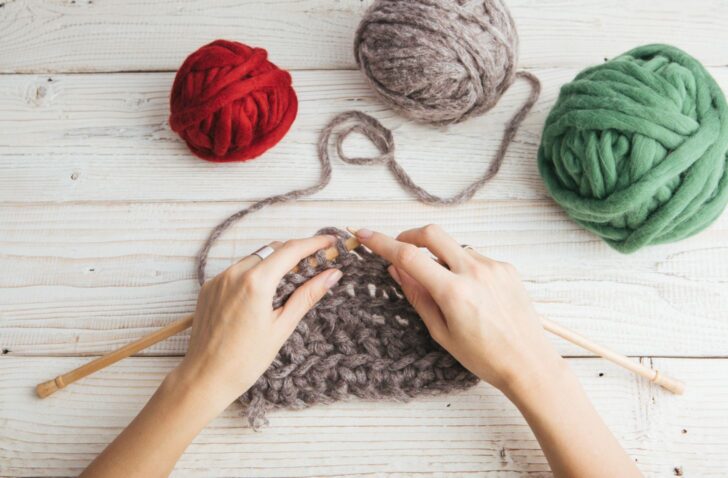 Replace your online shopping time with a productive hobby.
What would you enjoy getting better at?
For example, do you enjoy hand lettering?
Consider strengthening your hand lettering and calligraphy skills.
You may even be able to turn that hobby into a side hustle.
What could you enjoy doing on your time off?
Entertainment doesn't have to be expensive.
For instance, purchase a set of used flying discs and play disc golf for free at a local park.
Or borrow more books from the library and boost your yearly reading stats.
Keep in mind – some hobbies are expensive.
Before you invest money in a hobby, make sure it is something you can afford and will actually spend time doing.
If you simply buy a bunch of scrapbooking supplies but never do it, it becomes clutter and a waste of money.
Likewise, if your hobby causes you to overspend, you need to choose a new hobby.
4. Cook Great Food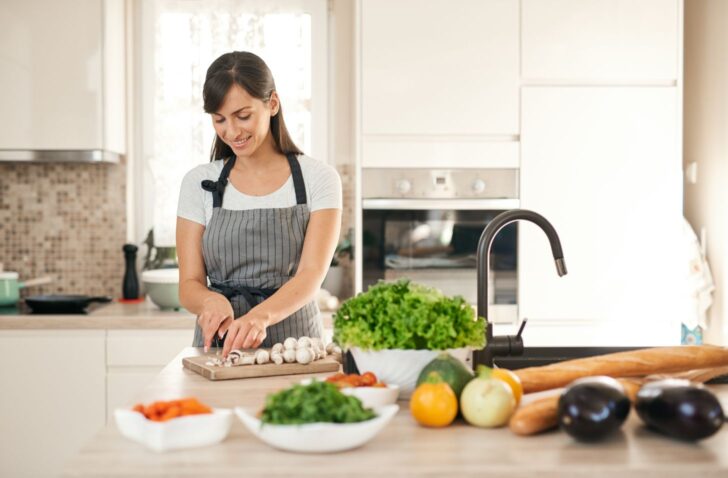 Eating out is a quick and easy way to overspend.
"Quick and easy" are the reasons we pay someone else to cook for us, but it doesn't mean the food is better.
You can cook food that tastes just as good at home for less than what you are paying at restaurants.
According to Forbes [source], "It is almost five times more expensive to order delivery from a restaurant than it is to cook at home."
Restaurants have to charge more to make a profit.
Plus, you are paying for convenience and service.
Why overspend when you can cook the same meal at home?
Instead, search Google for copycat recipes from your favorite restaurants.
Save Even More with Ibotta
Not only can you save money by cooking delicious food at home, but you can also save even more money when you shop for groceries.
Ibotta is the No. 1 cash-back app for groceries and everyday essentials.
When you pay through the Ibotta app, use the browser extension, or submit a receipt for your grocery shopping, you earn free money.
It also works for grocery delivery and pickup orders.
Want to hear even more ways Ibotta can save you money? Check out our Ibotta explainer video, here!
Download the free Ibotta app (+ grab a $20 welcome bonus).
5. Shop with Function and Purpose in Mind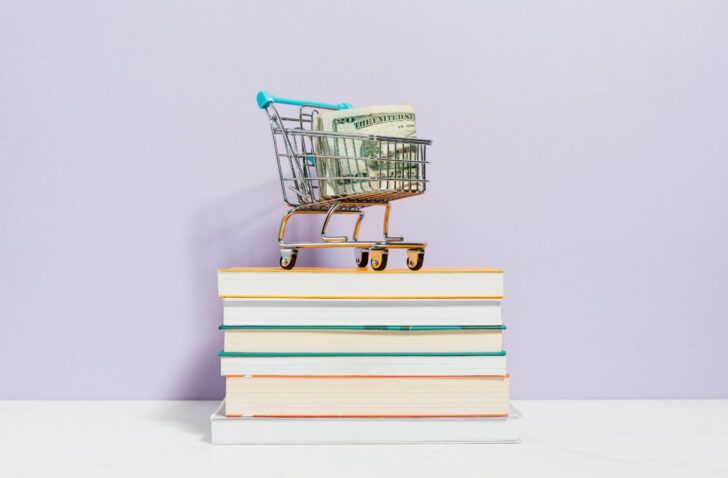 Impulse buying leads to overspending – and clutter.
Instead, make it a habit to only buy things that make your life better and more functional.
If what you are considering buying doesn't serve a clear purpose, just say no.
Moreover, if what you are thinking about purchasing will cause more stress, say no.
If the item you want requires more time cleaning or leaves you without space on your counters, just say no.
Before you take anything to the register, ask yourself if you can afford it and if it's in your budget.
Then, ask yourself if it has a function that will make your life easier.
For example, will it be easier to keep track of your essentials if you purchase a key rack? If so, buy it.
Do you already have a system that works to keep track of everyday items?
If yes, then, pass on it for now.
Earn Cash Back When You Shop with Dosh
When you do find something you can afford that serves a purpose, how would you like to purchase it and get cash back, too?
Dosh is a cash-back app that allows you to earn free money without even thinking about it.
Once you download the Dosh app and connect your credit and debit cards, you earn free money every time you make a purchase at a Dosh-participating business (100,000+ places).
Your free money appears in your Dosh Wallet, which you can transfer to your bank, PayPal, or Venmo.
Download Dosh and earn free money while you shop with a purpose.
Teach Your Children the Value of Hard Work and Saving Money with Greenlight
Want a simple solution to set your children on track for financial success?
You can teach them the importance of careful spending, wise saving, generous giving, and the value of hard work with Greenlight, the debit card for kids and teens.
Greenlight is a secured debit card tied to a bank account that helps teach your children about being smart with their money.
You can set limits on how much they have to spend, so they will have to think twice before wasting money on mindless purchases instead of saving for that Xbox.
You can teach them the value of hard work when you set up chores for them to do.
After they complete the work, they get paid.
You can teach them the importance of saving by giving them an incentive to do so with "parent-paid interest."
If they save so much, you will pay them interest.
It's a great motivator to get into the habit of saving while they are young.
The secured debit card is connected to a bank account, and you control how much to put on your children's card (you can have up to five debit cards for one low, monthly fee).
You can set limits on how much to spend at restaurants, at gas stations, and even how much they can withdraw from an ATM. Sign up for Greenlight today and get your first month free.
6. Take Care of Your Health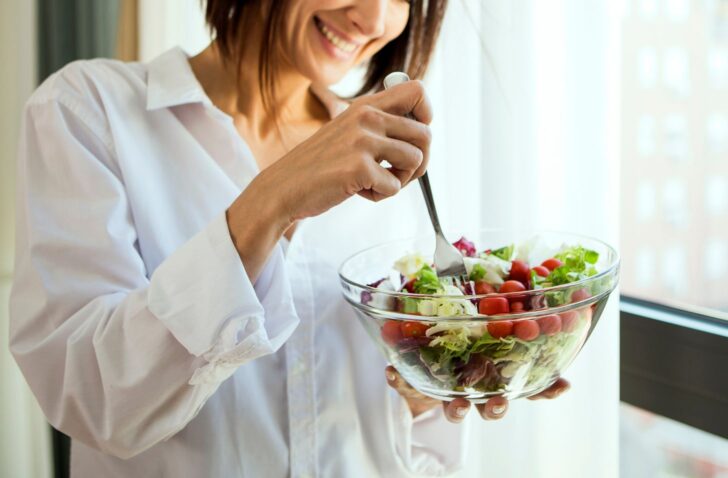 The way you do one thing is the way you do everything.
Take better care of your health, and you will take better care of your money.
It's that simple.
Practice being mindful of your health and overall well-being.
Often, the choices we make to stay healthy also save us money.
What is a baby step you can take today that will contribute to you improving your health?
Can you go on a short walk 3 days a week?
Can you eat less sugar every day?
Can you drink one more glass of water every day?
Each of these choices will help you take better care of yourself and your wallet.
Choose to exercise instead of spending money couch shopping.
Choose to cook a delicious meal instead of buying a sugary, expensive cupcake.
Choose to drink water instead of a pricey latte or frozen coffee.
You got this.
Save More Money! Read these next…
Need some cleaning & organization inspo? Check these out…
Want to save these tips for later? Click here to pin this post!
Be sure to follow us on Pinterest for more easy money-saving tips.
This website contains affiliate links, which means that if you click on a product link, we may receive a commission in return. Budgeting Couple LLC is a participant in the Amazon Services LLC Associates Program, an affiliate advertising program designed to provide a means for sites to earn advertising fees by advertising and linking to amazon.com