Have you ever wondered about those perennially tidy, organized, peaceful homes? As in, what kind of supernatural powers do the owners possess to keep them that way?
If you talk to these unicorns, you'll discover that they don't spend all their time cleaning. Many don't hire cleaning services, either. Instead, they've mastered a skill that sets them apart: They optimize their belongings for their space.
That means that instead of filling their homes with useless clutter, everything they own has a purpose. That purpose is to make their lives easier or better. And, if something doesn't fit the bill, they aren't afraid to cut it loose.
Do you dream of joining the elite tidy home club? These eight habits will get you there.
1. Have Fun Organizing
If you want to keep your home tidy, you have to find a way to enjoy organizing. These nifty gadgets make the task simple and fun.
Try Cute Cable Clips
Nothing looks worse than a jumble of cords under a desk or behind a TV. Pick up these cute cable clips to keep things streamlined and organized.
Invest in a Charging Dock for All Your Devices
At any given time, is your phone, tablet, fitness tracker, or smartwatch lying on the floor, plugged into the wall? You need this bamboo charging dock in your life. Charge all your devices in one sleek, attractive place and say goodbye to the mess of chargers lying about.
Keep Your Sink Clean with an Automatic Soap Dispenser
Touching the soap with wet hands causes the area around your soap to become a mess. Try out an automatic soap dispenser, see how it improves the chic-ness of your kitchen, and keep your sink area cleaner with less effort.
Get Capital One Shopping
Buying tools to help organize your home isn't a waste of money, it's an investment. Still, why spend more than you have to?
Capital One Shopping is a powerful price comparison tool and coupon code finder. Get the free, simple browser extension to be directed to retailers offering the products you are searching for at lower prices. Never search the web for coupon codes again, because Capital One Shopping has a database full of them! Not to mention, when you shop online at Capital One Shopping partnered sites, you will earn loyalty points. Redeem your loyalty points for gift cards to Amazon, Walmart.com, and thousands of other online retailers.
Get Capital One Shopping for free and save more money while shopping online
2. Assign Everything a Place
Everything in your home should have a place. As they say, a place for everything, and everything in its place. When you know exactly where everything belongs, it's easy to find what you need when you need it, and it only takes a minute to tidy up.
If you struggle to find everything a place because of storage, then these tools will simplify your life.
Two-in-One Shelves and Storage
Maximize utility yet don't compromise on design by investing in a dual-function storage solution. These square organizer shelves are so versatile! Store books on the shelves, display pictures on the top, and add a pull-out drawer to stow away things you want out of site. Available in seven colors, they are sure to fit any style.
Drawer Organizers
Have you ever opened your socks and underwear drawer and felt like shutting it again because of the jumbled mess inside? This drawer organizer will change your life. With more that 15,000 reviews and a 4.6-star rating on Amazon, it's a tried-and-true approach to keeping your smallest garments organized. 
Under-Sink Organizers
Is the cupboard under your sink so full you can never find what you need without knocking over half of what's there? This two-tiered expandable under-sink storage rack increases your storage space and makes things easier to reach.
Closet Organizers
Whether your closet is small or large, there's likely an opportunity to optimize your space. One struggle with a smaller closet is the lack of storage shelves for things like bags, hats, and shoes. This five-shelf hanging closet organizer solves the problem and is super-affordable. If your space is a bit larger, customize it with this expandable closet organizer kit.
And remember, Capital One Shopping finds you lower prices, valid coupon codes, and actually saves you money while shopping online. Join Capital One Shopping for free, and remember to get the browser extension.
3. Display Decor That Makes You Happy
You should feel content and at peace in your home. A big part of the peace part is keeping things tidy and organized, but the decor you choose plays a role in how you feel in your space. Choose pieces that make you happy, and be sure to rotate them from time to time to keep things fresh and interesting. A little seasonal decor (hello, fall!) is a nice way to change things up.
Free Workshop – Join our free Simplify Money Workshop
The *only* way to save money is to spend less than you earn. That means you need to decrease your expenses or increase your income.
We want to help you do both.
Join our FREE Simplify Money Workshop to learn the fundamentals of growing wealth. Because when you can spend less than you earn, your money has no choice but to grow. You will build your savings and pay down debt.
What's more? We've got a bunch of free money-hacks to share with you:
Hacks to lower your monthly bills
Hacks to spend less on debt
Hacks to start investing
Hacks to increase your income by $20/month (with no extra effort)
This workshop has everything you need to accomplish the cardinal rule of personal finance: keep your income over your expenses.
Join our free 5-day Simplify Money Workshop, and start growing your wealth today.
4. Don't Wear Shoes in the House
If you want to keep your home cleaner for longer, stop wearing outdoor shoes in the house. When you keep your shoes on, you track in dirt from outside and end up having to clean your floors more often. If you must wear shoes, get yourself a pair of indoor slippers, leave them near the door when you leave, and swap them when you get home.
This space-saving vertical shoe rack keeps shoes organized and fts in even the smallest of spaces.
5. Buy Houseplants
House plants brighten a space and improve air quality — what's not to love? Also, studies show they have physical and mental health benefits, like improving your mood, reducing fatigue, lowering stress and anxiety, improving focus, minimizing the occurrences of headaches, and improving focus [source].
If you think you need a green thumb, relax. There are tons of low maintenance houseplants you can water once a week and just enjoy, like the Chinese evergreen.
6. Clean a Little Bit Every Day
Have you ever let you home get so dirty/messy that tackling it felt like such an undertaking that you continued to put it off? To the point that when you finally confronted it, it took a whole day?
Well, I have, and I know the solution: Clean a little bit every day. When you make a habit of spending a few minutes cleaning each and every day, you always stay on top of things.
Some ideas:
Clean as you cook
Give the bathroom sink a quick wipe right after you brush your teeth before bed
Make your bed in the morning
Pop a load of laundry in before you go to work
7. Fix Problems Immediately
If you notice something that needs to be done in your home, don't procrastinate — just do it. Refilling the soap dispenser as soon as you notice it's getting low will be much less annoying than finding it empty when you go to wash your hands. The same goes for taking out the garbage — few things are more off putting than an overflowing trash bin.
8. When You Leave an Area, Make it Look Like You Were Never There
This goes back to the "assign everything a place" habit. When you're finished in a room, put everything back in its place. That way, your space looks amazing, and you know exactly where to find what you need next time you pop in.
This might sound unrealistic, but if you optimize your space and possessions and make a habit of keeping things where they belong, it becomes easier to keep it that way and do it every time.
If you find you don't have the storage solutions to make this work, revisit the items listed above in 1 and 2. If that doesn't cut it, Amazon is your friend. Look at pictures, read reviews, and find something that works for you. Returns are free, so you don't have much to lose.
Want to find great deals on storage options for your home? Don't forget to join Capital One Shopping for free and start saving!
Want More Lifestyle Hacks? Check these out…
Need Help Saving Money? Ready these next…
Want to save these tips for later? Click here to pin this post!
Be sure to follow us on Pinterest for more lifestyle tips and tricks.
*Capital One Shopping compensates us when you get the Capital One Shopping extension using the links we provided*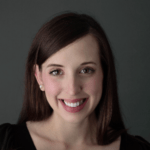 Sandra Parsons is a freelance writer specializing in personal finance, travel, and health & psychology. Her work has been featured on sites like Club Thrifty, MoneyTips, and Credit Knocks. She also freelances for Wooster Media Group LLC. Sandra lives in Eastern Canada with her husband and son.