Do you struggle with feelings of negativity? Maybe you try to maintain a healthy outlook but find yourself dragged down by all of life's challenges and annoyances. You're not alone.
Here's the thing: You can't force positivity through sheer will power. Instead, you need to cultivate habits that promote it, and we have 10 of them to help you.
1. Manage Your Money
When you don't have a handle on your finances, you constantly feel like things are spinning out of control. When you're in debt and a significant chunk of your income is spoken for before you're even paid, you feel trapped. When you don't have savings, you feel exposed and vulnerable because you're one unexpected expense away from disaster.
If you can learn to manage your money, then you'll feel at peace. Best of all, you'll be free to focus on other areas of your life where your efforts can drive positivity.
Free Workshop – Join our free Simplify Money Workshop
The *only* way to save money is to spend less than you earn. That means you need to decrease your expenses or increase your income.
We want to help you do both.
Join our FREE Simplify Money Workshop to learn the fundamentals of growing wealth. Because when you can spend less than you earn, your money has no choice but to grow. You will build your savings and pay down debt.
What's more? We've got a bunch of free money-hacks to share with you:
Hacks to lower your monthly bills
Hacks to spend less on debt
Hacks to start investing
Hacks to increase your income by $20/month (with no extra effort)
This workshop has everything you need to accomplish the cardinal rule of personal finance: keep your income over your expenses.
Join our free 5-day Simplify Money Workshop, and start growing your wealth today.
2. Set Yourself Up for Small Wins
Perpetually positive people know the value of achieving and celebrating small wins. When you appreciate little things like a dollar saved or a few extra minutes of free time, it's easy to find opportunities to be happy.
Here are some money-savings wins that will keep the momentum going:
Earn Cash Back on Groceries with Ibotta
Notch your first small win by earning cash back when you shop for groceries? When you download the Ibotta app, you get instant access to offers from more than 1,500 brands and retailers when you shop in-store or online.
For in-store grocery shopping, just select your favorite offers in the app, do your shopping, and upload a picture of your receipt. You'll be credited cash back for any offers you used. It's dead simple, and it's free!
Download Ibotta for free and get a $20 bonus just for trying it! How's that for a small win? 
Want to hear even more ways Ibotta can save you money? Check out our Ibotta explainer video, here!
Slash Your Power Bill with ElectricityRates.com
If your electricity bill has you scared to turn on the lights, then consider a way to save on power. There's nothing wrong with being conseravtive with electricity usage, but did you know switching electricity providers could lead to lower rates?
ElectrictyRates.com saves you the hassle of researching your options and calling providers. Give them your address, and they'll show you the best deal.
You have to lose, other than a higher rate. Check out ElectricityRates.com, lower your electric bill, and put some money back in your pocket.
Find Insurance Deals with Insurify
When it comes to dreaded chores, shopping for insurance quotes tops the list. It's so time consuming and tedious that it almost isn't worth the potential savings.
If only you could skip the hassle and still reap the benefits. Turns out, you can! Enter Insurify. It's an online licenced insurance broker and price comparison tool that can save you hundreds on home insurance and auto insurance.
Simply enter in your coverage information and you're done. Insurify compiles a list of rates with comparable coverage to yours from the top insurance providers. Pick the best rate for you, and your insurance bills have been lowered for good!
Check out Insurify to find the best price and coverage for your home and auto insurance needs.
Score a Win Every Time You Shop Online with Capital One Shopping
Know what feels good? Paying low prices when you shop. If you're frugal with your money, you know exactly the feeling of satisfaction I'm talking about.
But have you ever become so obsessed with finding the best deal online that you wasted way too much time searching for coupon codes or comparing prices across sites? I know I have! Ultimately, you don't save much, because you waste valuable time.
Capital One Shopping is the answer. Capital One Shopping is a price comparison tool, a coupon code finder, and a gift-card-earning-machine, all in one.
My favorite feature is the browser extension. After you get the extension, Capital One Shopping automatically searches for coupon codes when you add an item to an online shopping cart and applies the best one. The time, frustration, and money saved is priceless. The browser extension also notifies you of Loyalty Point offers (LP can be redeemed for free gift cards) so you never miss an opportunity to earn.
Best of all, Capital One Shopping is free!
Score a small win every time you shop — download Capital One Shopping today.
3. Get Healthy
Physical health has a huge impact on your mood and outlook. Boosting your health by drinking more water, eating less sugar, and moving your body will do wonders for helping you feel more positive. You don't have to go extreme, just try to get out for a walk every day. Consistency is the key.
HealthyWage
Are you looking for a fun, super-positive way to stay motivated to lose weight? Do you have a competitive streak? Would getting paid to hit your weight-loss goals help?
If you answered yes to those questions, you need HealthyWage in your life.
Set a weight loss goal and put a wager on it — a HealthyWager. Let's say you challenge yourself to lose 30 pounds over nine months. HealthyWage will use your personal details to calculate a prize you're eligible to win at the end of the nine-month period if you hit your weight-loss goal. For each of the nine months, you'll place a bet on yourself (we're talking real money on the table). If you hit your goal, you'll come out on top financially and physically.
HealthyWage also offers fun ways for groups to hit goals together, compete with other teams, and win a jackpot prize.
Want to make your weight-loss journey fun and lucrative? Check out how much you could win at HealthyWage.
Vitacost
Vitacost is your online source for supplements, speciality health foods, and earth-friendly personal products.
If you need a boost in the health department, check out Vitacost for impressive selection and current deals.
4. Read More
Second only to exercise, reading is one of my favorite positivity-promoting hobbies. Whether you choose to indulge in the world of fiction or use your reading time to learn something new, you almost always walk away more enriched.
The library is an awesome resource for free books.
Audible
The number one reason people cite for not reading is time. Whether you're working, studying, or parenting (or maybe all of the above), it can be hard to make time to sit down with a book.
It used to take me a month or more to finish a book, because I was only reading for a few minutes before bed. But then I discovered audiobooks.
Instead of getting a few minutes of reading in before bed, now I listen to books while I drive, walk my dog, cook, clean, and work out. Simply put, audiobooks are a game-changer.
Integrated with Amazon, Audible has the most robust selection of any audiobook provider. If a book has an audio format, Audible has it, no question.
Try Audible for free for 30 days and take your reading to the next level.
5. Get Better at Your Job
You know what feels great? Killing it at work. When you're effective and productive, you feel good about yourself and your contribution.
Grow your skill set by taking advantage of professional development opportunities whenever you can. Many organizations have online courses available to employees for free. And if they don't, there's no shortage of free information on the internet. Want to learn a new skill? Google is your friend! You'll find hundreds of blogs, guides, and instructional videos, all for free. Be sure to check YouTube.
6. Get a Hobby
Spending time on things you enjoy makes for a more positive life, so it's important to carve out time for hobbies.
If you're trying to pay down debt or save money, then you'll want to find a hobby that pays. A fulfilling side hustle can become your hobby, or you can transform a hobby into a fulfilling side hustle. That's how I became a freelance writer!
VIPKid
If you enjoy making kids smile and helping them learn in the process, VIPKid is the perfect side hustle for you. Teach English online to children in China at times that work for your schedule. It's fun and lucrative!
Ready to get started? All you need is a stable internet connection, a webcam and mic, and a Bachelor's degree in any field. Apply to become a VIPKid teacher now and make some serious money while doing it.
Instacart
Instacart is an awesome service that pays people to grocery shop for those who can't or don't want to. The COVID-19 pandemic means there are thousands of high-risk people who aren't able to get out and shop, so the service is more in-demand than ever. You will help a vulnerable population, not to mention pocket some cash for doing good.
Join Instacart and get paid to help people get the groceries they need.
7. Wake Up On Time
You'd be surprised what a difference waking up a little earlier makes. When you start your morning in a rush, you set a stressful, negative tone for your day. Give yourself an extra 15 or 30 minutes in the morning and see how much more prepared and centered you feel. It will help start your day on a positive note.
8. Donate Time or Money
Positive people donate their time or money to causes they care about. Study after study shows that helping others gives us a boost in happiness. So share the wealth, whether that means donating to your favorite charity or volunteering for a local cause.
9. Set Goals and Accomplish Them
Achieving a goal is a great feeling, but to get there, you need to be intentional about setting and tracking goals. Write down your goals, and identify milestones along the way. When you track your progress and celebrate the small-wins, you keep your momentum going. When you reach your goals, you'll feel like a successful person … and you'll have a positive self-esteem.
10. Optimize Your Life
One of the key barriers to staying positive is the overwhelm we feel in response to the demands of our lives. Sometimes, it's pure chaos.
The key to making life more manageable is to identify sources of stress and inconvenience and prioritize reducing them. This sometimes means spending money intentionally to solve a problem so your life runs more smoothly.
This is a real challenge for some folks, because there's a feeling of guilt and wastefulness when we spend money on things we could do ourselves.
But listen up: If something makes your life easier, better, or more efficient — it's not a waste. So if there's something you can do to optimize your life and help you stay positive, go for it.
Want More Life Hacks? Check these out next…
Need Help Saving Money? Read these now…
Want to save these tips for later? Click here to pin this post!
Be sure to follow us on Pinterest for more lifestyle tips and money-saving life hacks!
*Capital One Shopping compensates us when you get the Capital One Shopping extension using the links we provided*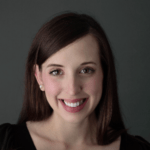 Sandra Parsons is a freelance writer specializing in personal finance, travel, and health & psychology. Her work has been featured on sites like Club Thrifty, MoneyTips, and Credit Knocks. She also freelances for Wooster Media Group LLC. Sandra lives in Eastern Canada with her husband and son.