The 8 Best Personal Finance Books of 2020
This post may contain affiliate links. Please read our
disclosure
for more info.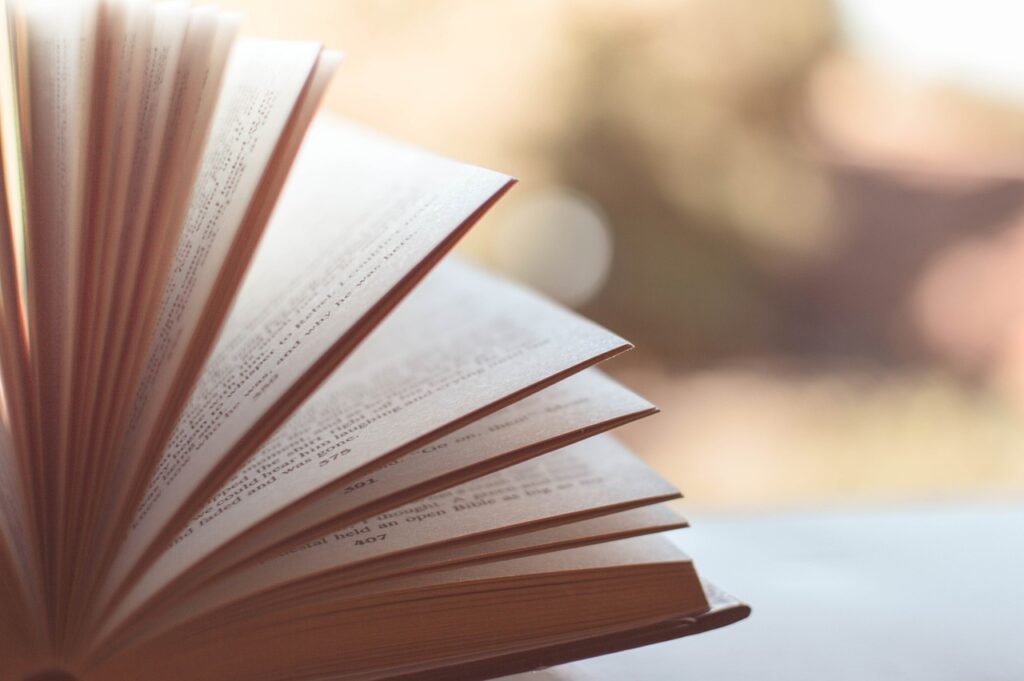 Are you in need of a great personal finance book? Perhaps, you are ready to improve your finances this year but need some inspiration. Either way, we have compiled the very best personal finance books of 2020.
Great books provide tons of valuable insights and motivation towards achieving your objectives. The following books have the potential to lead you to incredible personal wealth creation and overall success with your finances. So get ready!
Here are the best personal finance books of this year.
1) Financial Freedom: A Proven Path to All the Money You Will Ever Need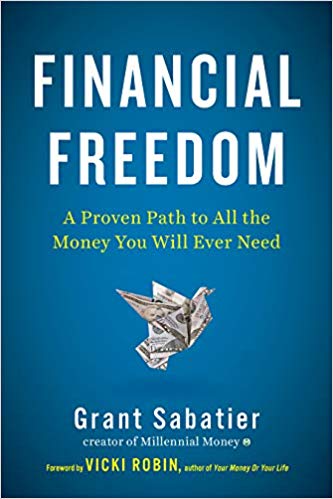 Released on February 5, 2019, Grant Sabatier gives you a guide to creating and building wealth, as well as the motivation towards achieving it. This book provides an outline for managing money while obtaining your financial freedom. Sabatier discusses how to live based on your own needs and value time more than money. This is certainly a great book for anyone looking for better ways to improve his or her finances.
See why money is unlimited and time is not by picking up your copy of this book.
2) Millennial Money Makeover: Escape Debt, Save For Your Future, and Live the Rich Life Now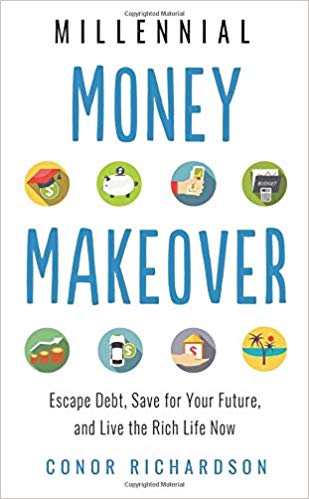 This book is intended to help younger individuals (or millennials) learn about and deal with the financial issues of today. Conor Richardson lays out a six-step journey that can help you transform your personal finances. Things like paying off student loan debt fast, tricks for establishing a successful financial future, and more are covered in this book.
Millennial Money Makeover makes it on our list of best personal finance books because it's universally applicable. Anyone that wants to learn how to invest, manage debt, save money and other financial skills will enjoy this book.
Learn how NOT to freak out about your finances. Get your copy on Amazon now.
3) Invest Like Warren Buffett: Powerful Strategies for Building Wealth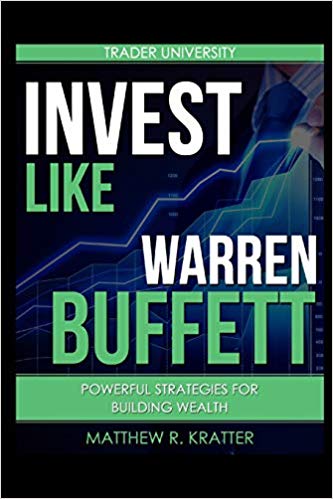 Mathew R. Kratter's Invest Like Warren Buffett goes into depth about investing like the billionaire himself. The investor's strategy is conveyed in an easy manner that can be learned and followed by anyone. Mr. Kratter studied the renowned investor, Warren Buffett, for years and discusses all aspects of investing in his book. Readers will learn about when to purchase, how to pick the right high-value stocks, determine which businesses to invest in, and more.
Learn how to invest in an easy-to-understand way. Buy now on Amazon.
4) The Money Revolution: Easy Ways to Manage Your Finances in a Digital World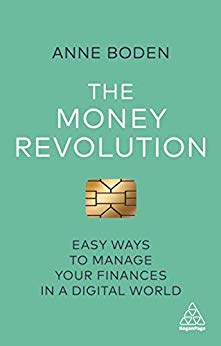 The founder and CEO of Sterling Bank, Anne Boden, wrote The Money Revolution. This book provides much-needed insights into how people spend, save, and invest money, and how technology is changing the way we can manage our finances. She also attempts to change our traditional way of thinking with regards to money. Additionally, Ann Boden shares her views of smart banking and the positives with open banking. Overall, there are brilliant ideas that can help you manage your money in this book. Making it a great addition to our list of best personal finance books.
Pick up your very own copy on Amazon for access into the mind of a banking insider.
5) Broke Millennial Takes On Investing: A Beginner's Guide to Leveling Up Your Money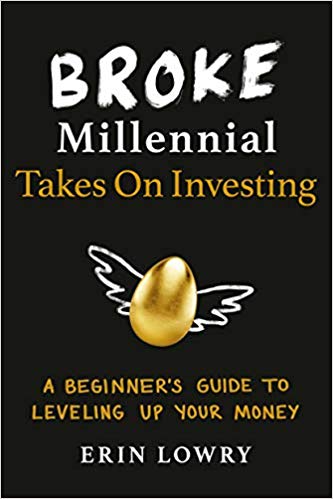 The Broke Millennial Takes On Investing by Erin Lowry serves as a great reference or resource for newbies to the world of investing. Lowry presents investing in a manner that attempts to demystify or make investments less scary.
Also, this book discusses what people might miss out on when they don't learn about investing. After reading this book, you'll be eager and ready to grow your own wealth via investing. Erin gives the reader insight into the modern world of investing in discussions about Robo-advisor or investment apps. This is definitely one of the best personal finance books released in 2019.
Pick up your copy today and learn how to navigate the modern investment world.
6) Rich Dad Poor Dad: What the Rich Teach Their Kids About Money – That The Poor and Middle Class Do Not. 20th Anniversary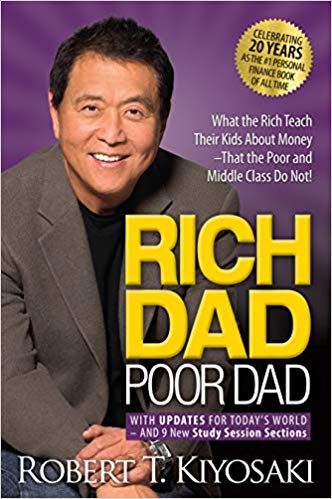 This is the 20th-anniversary edition of Rich Dad, Poor Dad by Robert T. Kiyosaki. Claimed to be the best personal finance book of all time with over 13 million copies sold worldwide. Robert Kiyosaki and Sharon Lechter focus on independence, wealth creation, and why you must become financially educated. In addition, Robert assesses how the teachings of his Rich Dad have stood the test of time in this edition of the book.
Experience a personal finance book with a track record of changing lives.
7) 100 Side Hustles: Ideas For Making Extra Money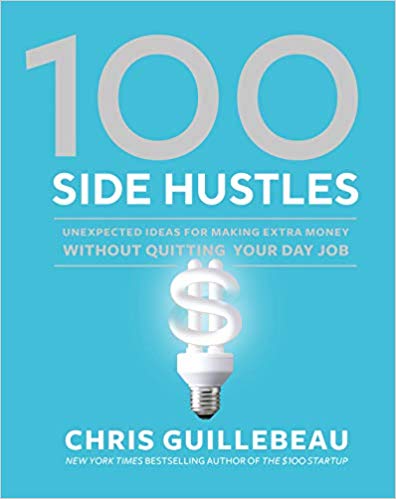 This book shares and discusses one hundred stories about real-world successful side business owners. Chris Guillebeau offers a step-by-step process for getting your side business started. Every story in the book is motivational and inspirational. You'll learn about several people who became successful by tapping into their passions.
Equip yourself with the knowledge required to start a successful side hustle.
8) Work Optional: Retire Early the Non-Penny-Pinching Way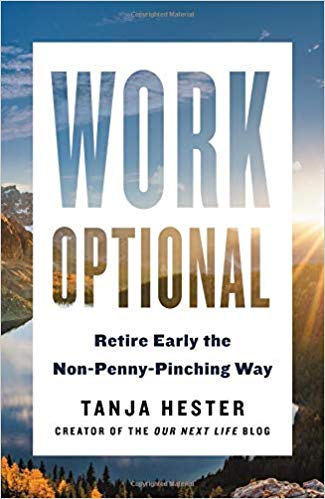 Need a book to push you towards financial freedom and early retirement? Then look no further than Work Optional by Tanja Hester. This is a practical guide for achieving early retirement and financial independence. Work Optional discusses how one could break from the traditional path to retirement and avoid the trap of having a career.
Get a roadmap to financial independence when you get this book.
9) Budget Planner Organizer
This one is designed to help you plan your whole budget for the upcoming year. Write directly in the journal your (expected) upcoming expenses for each month, track your bills, make a weekly budget, a monthly expense tracker, log your tax deductions and more.
At the end of the year, check the overview and pinpoint when you spent too much and why.
Get the Budget Planner and organizer on Amazon.com.
Shifting Paradigms
A great personal finance book can make all the difference between living paycheck to paycheck forever and freeing yourself from the rat race. New information opens the mind up to new possibilities and imagination. These authors made our list for best personal finance books because they all have something unique and powerful to offer readers. Happy reading!
This website contains affiliate links, which means that if you click on a product link, we may receive a commission in return. Budgeting Couple LLC is a participant in the Amazon Services LLC Associates Program, an affiliate advertising program designed to provide a means for sites to earn advertising fees by advertising and linking to amazon.com