The Top Money Saving Products on Amazon
This post may contain affiliate links. Please read our
disclosure
for more info.
If you want to get serious about saving money, you have to be smart with the items you purchase. While there's nothing wrong with treating yourself to the occasional luxury purchase, to be able to afford those purchases you have to cut back in other areas. One way to be a savvy shopper is to check out the top money saving products that are available on Amazon.
Below, we've found some great products that can wind up saving you money. We'd like to share some of our favorites with you, starting with energy, which consumes a lot of our money.
The average family spends more than $1,400 a year for electricity (if you run the AC to keep the house frigid during blazing hot summers, you will spend hundreds more) [source]. The government awards products Energy Star ratings when they meet or exceed very strict mandates for energy efficiency. These products can save a lot of money. Depending up the savings, they could end up paying for themselves in five years or so.
Slash Electricity Costs With Energy-Efficient Appliances
Stop and try to think of everything in your home or apartment that needs to be plugged in. Everything connected to a socket costs you money, whether it is an air conditioner, water heater, refrigerator, washer, dryer, stove, microwave, light, fan, computer, monitor, external hard drive, printer, router, modem, phone charger, TV, DVD, VCR, freezer, lamp, telephone, clock, radio, electric pressure cooker, slow cooker, toaster oven, mixer, smoothie blender, or air freshener.
Not every device you plug in will make you go broke. In fact, it will cost you about 50 cents a year to keep your smartphone charged. But, let's look at some areas where you can save some money with energy-efficient appliances.
1. Window Air Conditioning Units
Heating and cooling make up about 47% of your energy costs, and can cost up to $245 a month to cool your home. However, if you only need a window unit to keep you cool, the cost can be quite reasonable. To cool a bedroom or home office that is 100-300 square feet, you will need a unit that is between 5,000-6,000 BTUs.
Whirlpool makes a 6,000 BTU Energy Star model with a remote control that will cost about $45 a year for electricity to operate it. This is based on eight hours a day use over a three-month period. It was recently selling in the $200 range.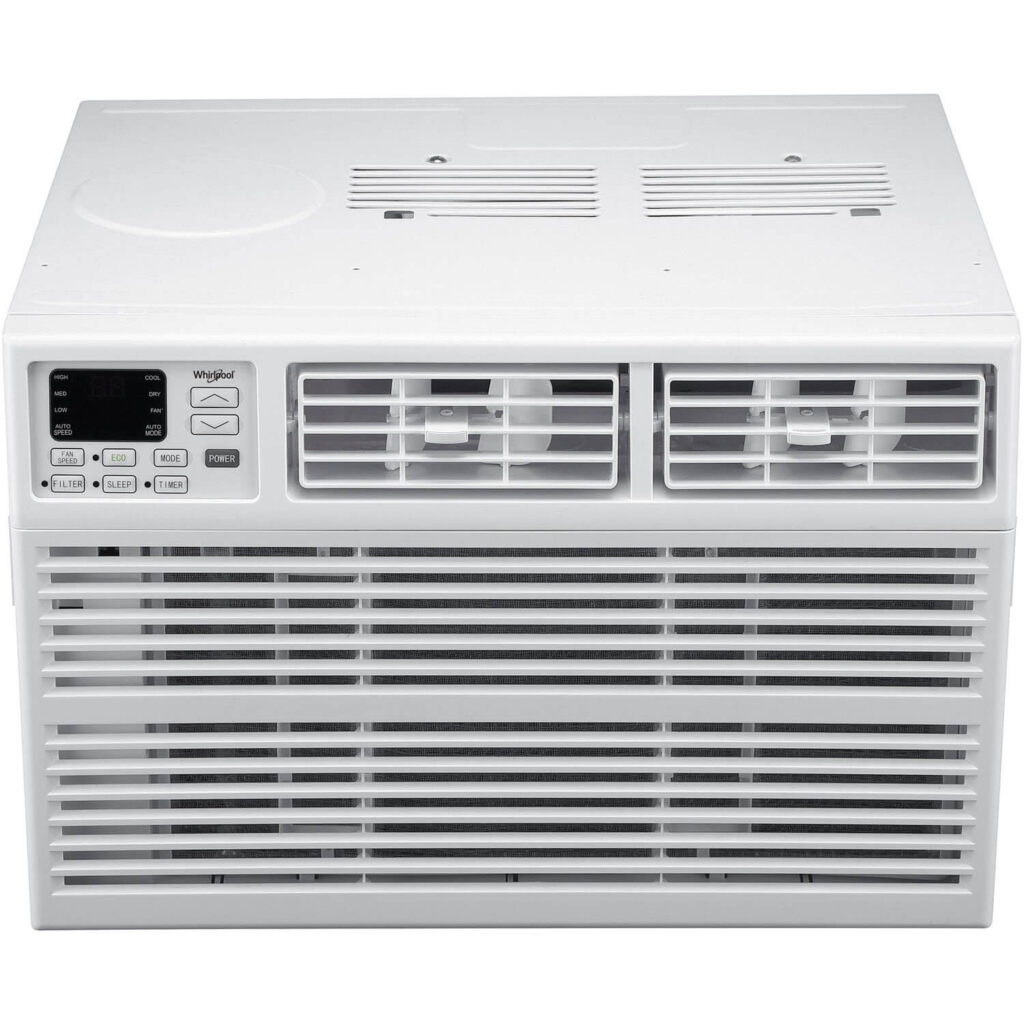 A master bedroom or playroom that is 250-400 square feet will need an AC unit that is between 7,000-8,500 BTUs. TOSOT offers an 8,000 BTU Energy Star unit that also works as a fan or dehumidifier. It will cost about $65 a year to operate this unit. It comes with a smart remote and reusable filter. It was recently selling for around $260.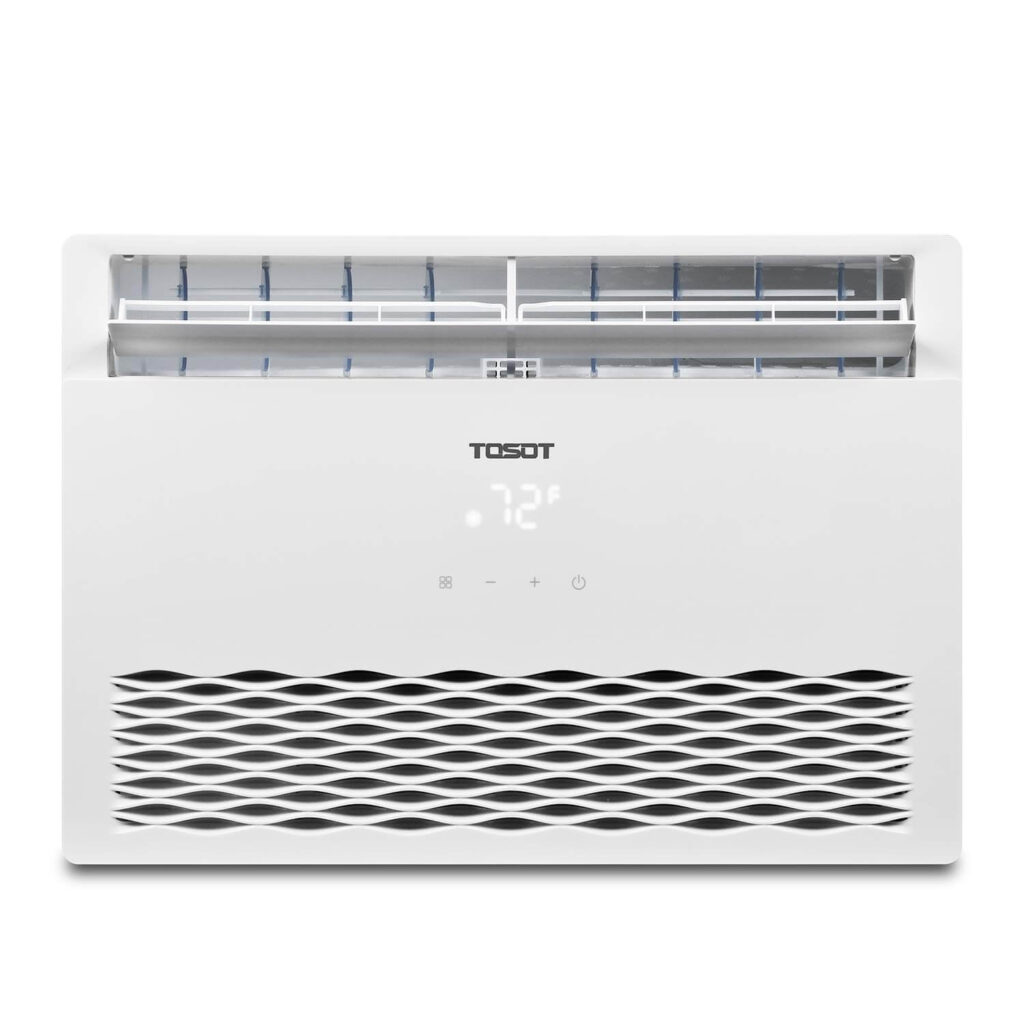 If you want to cool a living room, family room or have an open plan in your home that is 3350-6500 square feet, you will need something that is between 9,800-12,500 BTUs. LG has a 10,000 BTU Energy Star unit that is the best seller on Amazon, and it will cost about $80 a year for electricity to run it. It was selling recently for around $304.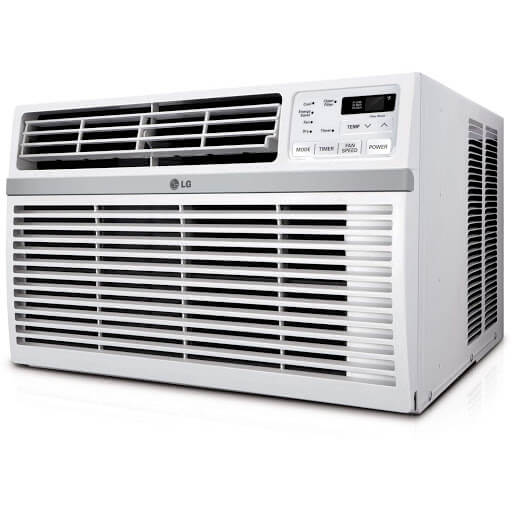 2. Water Heaters
Did you know water heaters are the second highest consumer of energy among your appliances? They make up about 12-14% of your energy costs. Because everyone's home has a different water heater (some are conventional, some are gas, some are tankless), it is hard to recommend a conventional one, and they are not easy to install like a window unit air conditioner or refrigerator.
However, the federal government recommends replacing your water heater after 10 years because you risk leaks and flooding [source]. If you replace a conventional electric water heater with an Energy Star one, you can save about $3,500 in energy costs over the life of it. A new gas unit will save you about 8% in energy costs.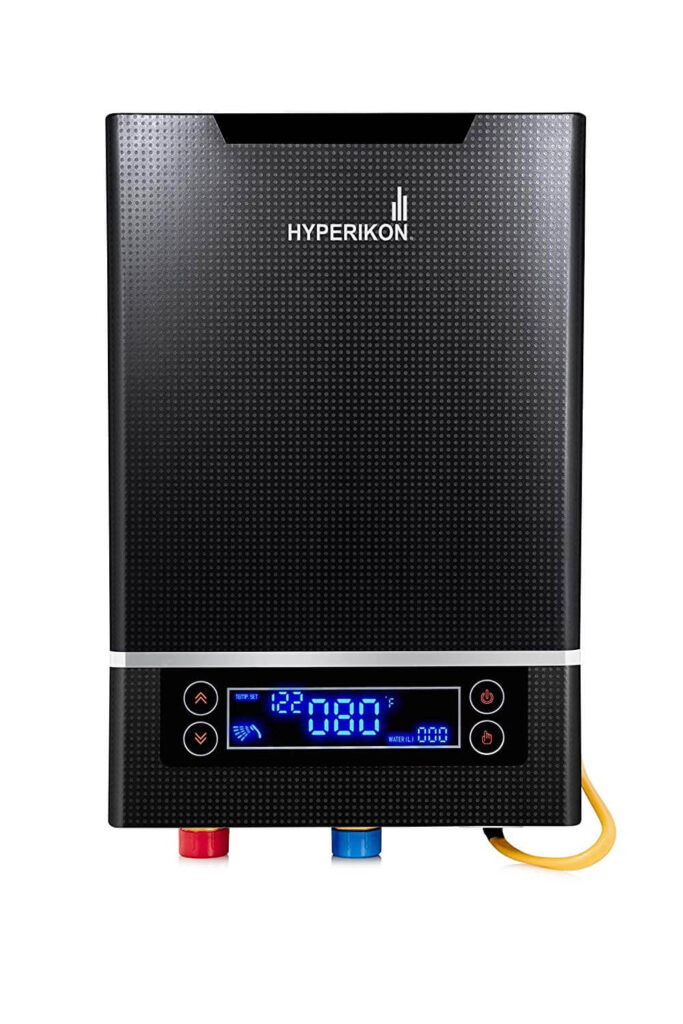 Tankless water heaters are gaining in popularity because they are highly energy efficient, and provide endless hot water. They also last twice as long as a conventional water heater and are 30 to 50% more efficient – you can save about $100 a year in energy costs.
If you are considering a new water heater, then check out this Hyperikon Tankless Water Heater. It was selling for around $292 recently. It will heat about 4 gallons per minute, which should be enough for a shower and washing dishes at the same time (I wouldn't wash clothes while taking a shower).
3. Washer and Dryer

Washers and dryers account for about 13% of your energy costs, so having energy efficient units is important. An Energy Star washer will use about 25% less energy and require about 33% percent less water, so you are saving the environment and spending less money.

Amazon sells an Electrolux stackable washer and dryer that is an Energy Star rated appliance. It will cost about $9 a year for electricity to run the washer based on six loads a week. (Similar washers can rack up electricity costs of more than $50 a year.)
Conventional dryers cost about 25% more than an Energy Star dryer. A conventional dryer will cost around $100 or more to operate a year, while an Energy Star dryer will be less than $75.
4. Refrigerators
How's that fridge or yours doing? Did you know they consume about 4% of your energy costs. An out-of-date refrigerator could be costing you $125 a year in electricity costs, according to the Energy Star website.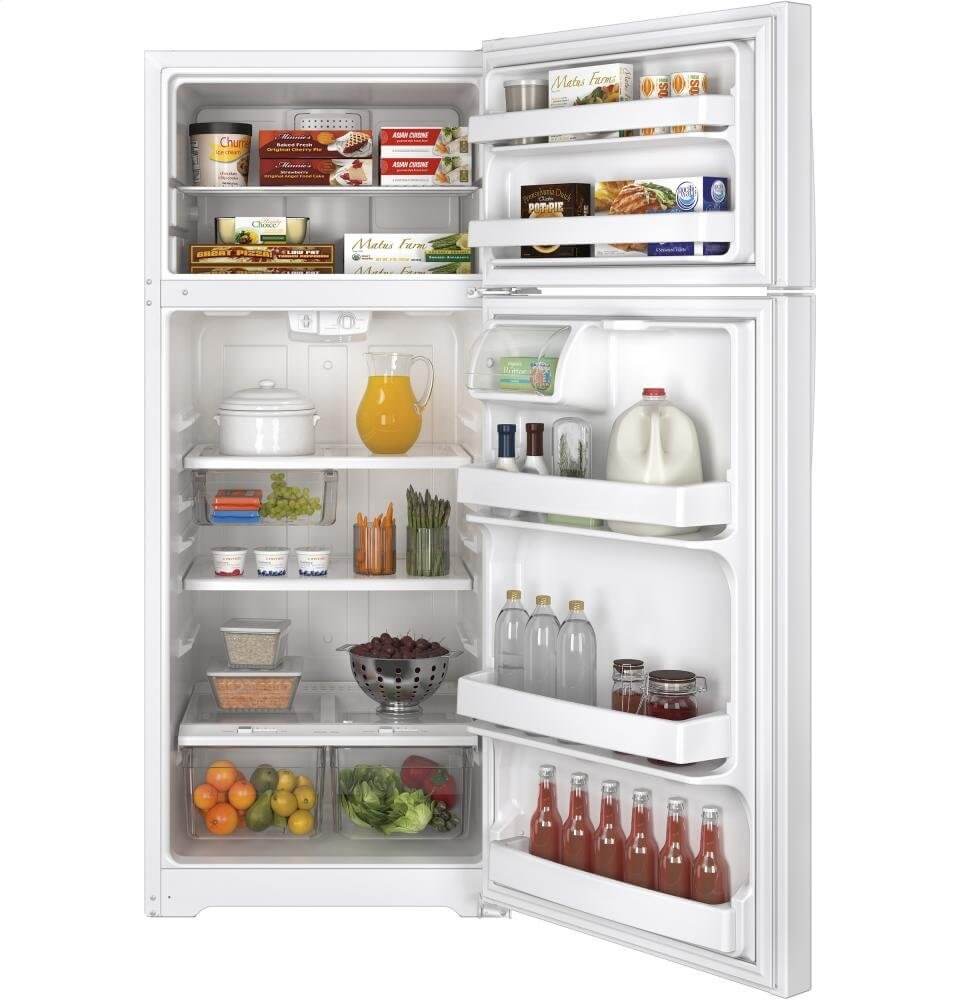 A new, energy efficient model could save you $60 a year in energy costs, about half of an older model. The most efficient models are between 16-20 cubic square feet and have the freezer on top. You can find a GE 17.5 Cu. Ft. White Top Freezer Refrigerator on Amazon that fits the bill. It was selling for around $825 recently. If this model saves you $60 a year in electricity, then it will pay for itself in about 14 years.
5. Toaster Ovens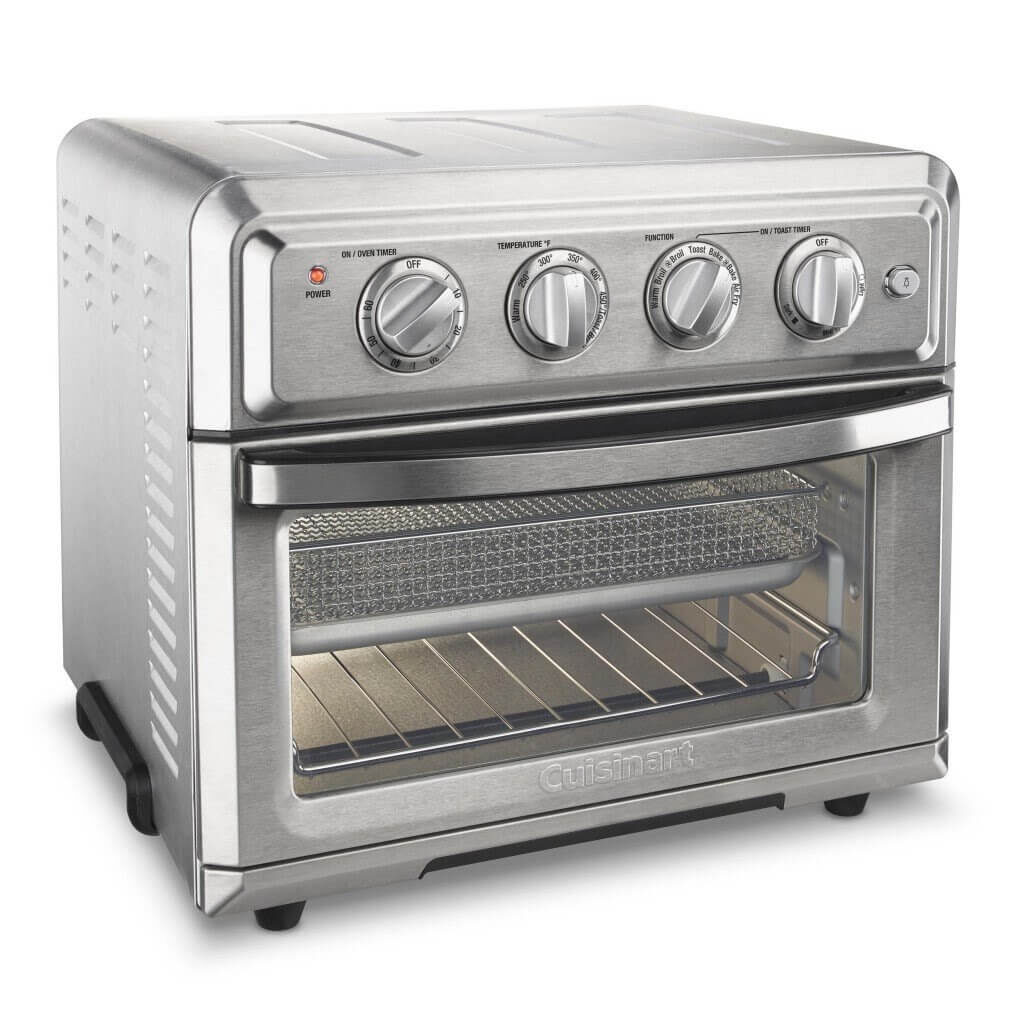 At this point, there are no Energy Star rated residential stoves or ovens. However, you can save some electricity by using a toaster oven — and even more energy with a convection toaster oven. A typical oven will use around 3,000-5,000 watts of electricity.
This Cuisinart Convection Toaster Oven and Air Fryer uses 1,800 watts. You can toast bread, broil foods, bake desserts and casserole, and eliminate a lot of calories by using it to air fry your foods. It sold for around $200 recently.
Bonus tip: if you cook in ceramic or glass cookware, you can save even more because they hold the heat better. Try this Krokori Ceramic Bakeware set that you can use with your toaster oven and conventional oven.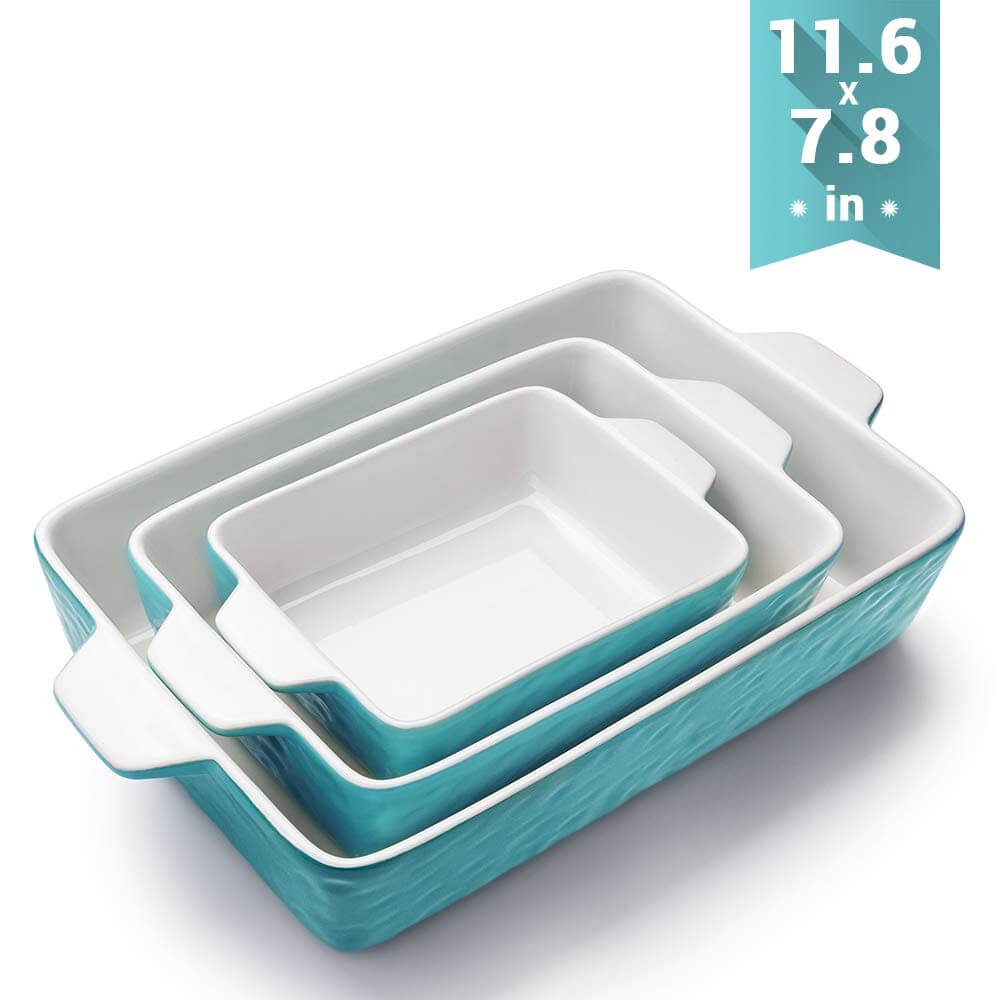 6. Televisions and Cable Boxes
These items make up about 3% of your energy costs. While plasma, LCD and LED TVs are all considered energy efficient, LEDs are the most energy efficient. TCL is producing some energy efficient ROKU Smart TVs that are definitely worth a look.
This TCL 40-Inch LED ROKU Smart TV can run for a year on $11 in electricity (based on 5 hours usage a day). You can cut energy costs further by cutting the cord (get rid of the cable box) and use the streaming services already integrated into your Smart TV.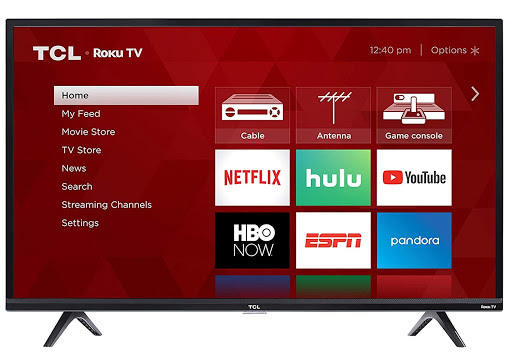 Also See: How to Save Money at Amazon with Capital One Shopping
7. Energy-Efficient Lightbulbs – Save Money AND the Environment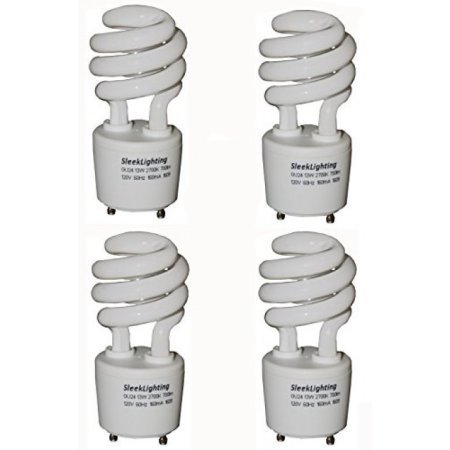 Who wouldn't want to save as much as 70% on their energy bill? Not only can you save on your own energy costs, but you can also help reduce your carbon footprint on our fragile environment by reducing your use of incandescent lightbulbs.
Do your wallet and the world a favor and swap out the bulbs in your house with these energy-efficient versions, for both indoor and outdoor lighting.
8. Budget Calendars – Help Stay on the Right Track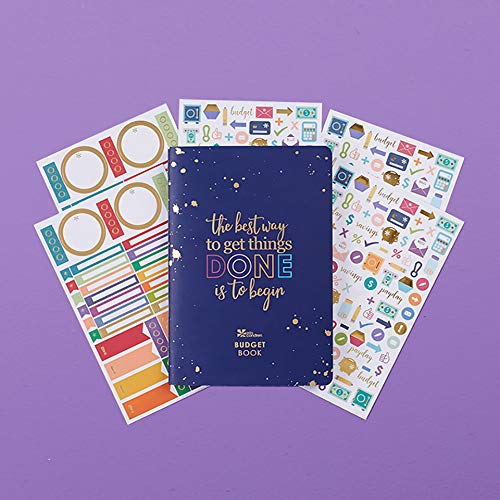 "Out of sight, out of mind" is what gets many people in financial hot water. Budgeting calendars help you keep bills in the forefront while tracking goals and expenditures. An enclosed folder and colorful, functional stickers keep your efforts organized in one tidy spot.
Begin tracking your spending (and saving!) with one of these helpful budget calendars.
9. Rechargeable Batteries – For Toys, Electronics, Flashlights, Etc.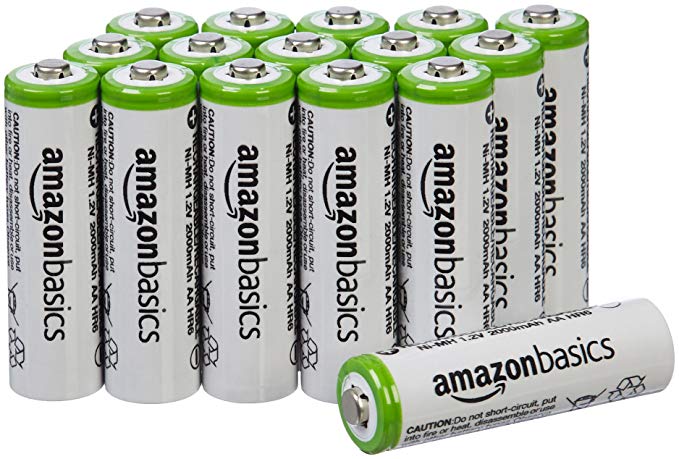 Why replace your batteries when you can recharge them? Doesn't it make more sense to save money and purchase batteries capable of being recharged as many as 1,000 times? Over time, you can save a ton with a set of rechargeable batteries.
Try these rechargeable batteries from Amazon in your household items and you'll never go back to regular batteries again!
10. Reusable K-Cup Coffee Filters – Make it at Home, Save Money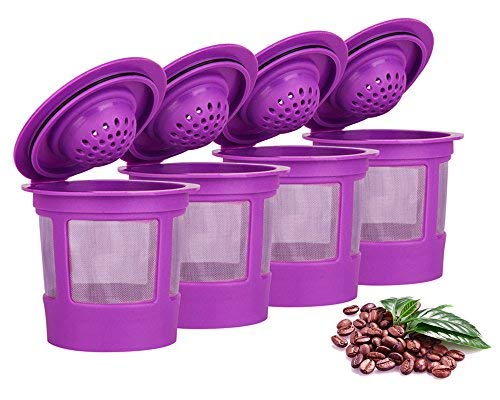 You already know that making your coffee at home saves money that you would otherwise be dropping at Starbucks. But take it a step farther and kick the plastic k-cups to the curb. The reusable k-cup coffee filters available at Amazon will save you even more money when making your favorite morning pick-me-up beverage. Not only are you saving money at the cash register, but you are reducing your impact on the environment.
Make the switch today with these affordable reusable k-cup filters.
11. Dr. Bronner's Pure-Castile Soap – Cut Down on Number of Products Used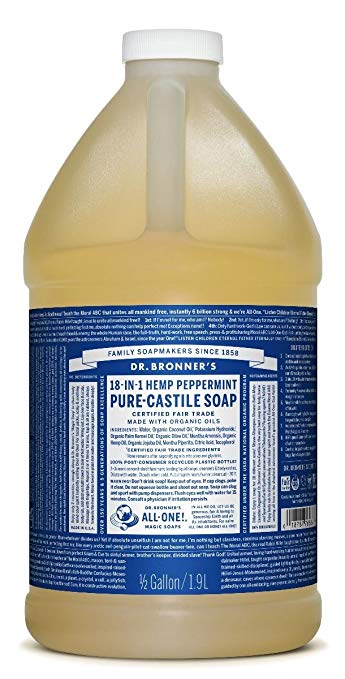 You buy different products to wash your face, your body, your hair — and that doesn't even count the horde of products you purchase to clean your home. But Dr. Bronner's Pure-Castile Soap is safe and mild enough to do it all. That saves you plenty of money at the check-out and on all those cleaning supplies and chemicals you may be using now.
Try Dr. Bronner's Pure-Castile Soap and start saving today!
12. Freshware Meal Prep Lunch Boxes – Stop Buying Your Lunch at Work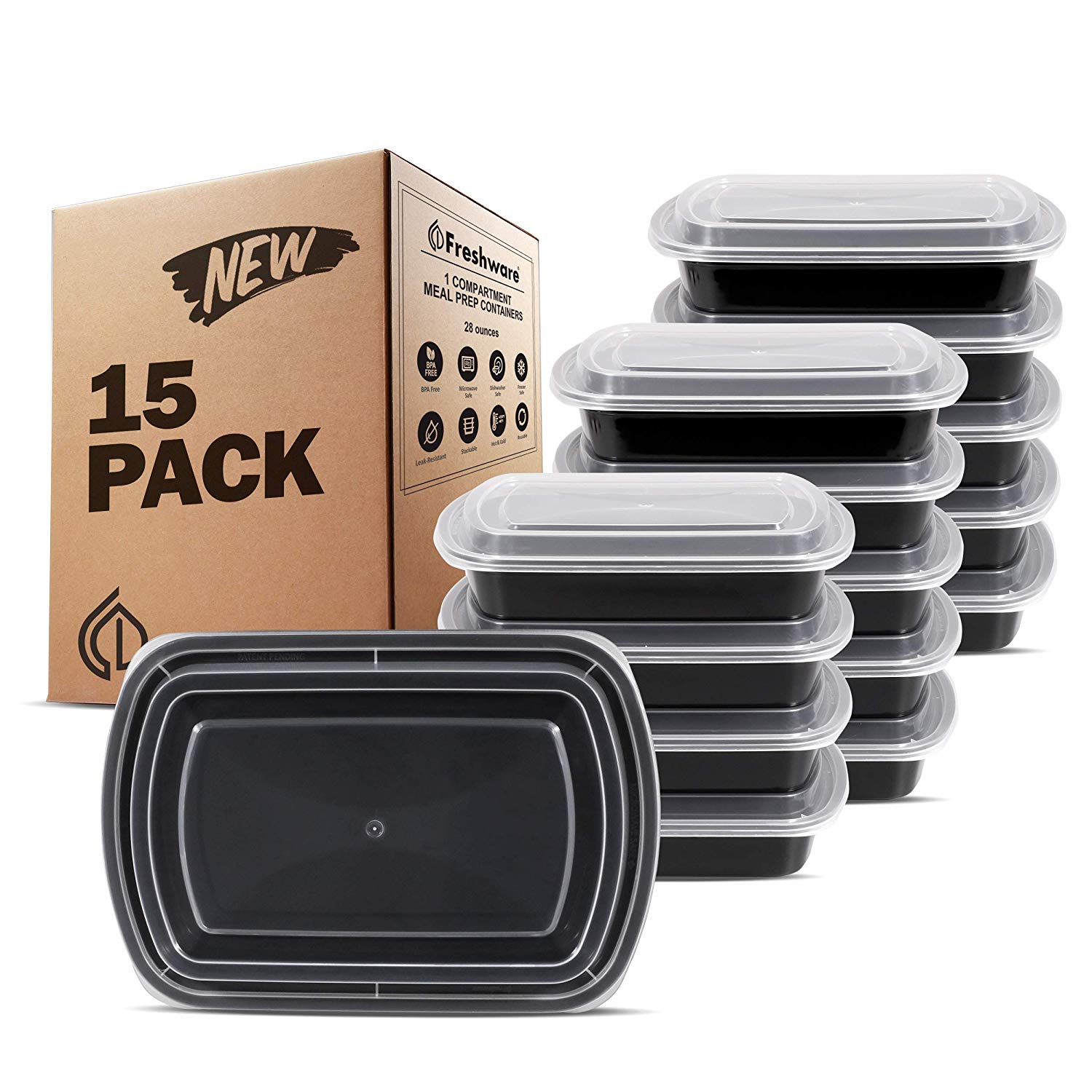 These meal prep lunch boxes are perfect for several reasons:
They save you money that you would normally spend buying lunch out every day.
They are washable and reusable (and eventually recyclable) so they are a better environmental choice.
They are an excellent way to use portion control to trim your waistline
Start packing home-cooked meals to work in these Freshware Meal Prep Lunch Boxes.
13. Silicone Baking Mat Sheets – No Parchment Paper Or Cooking Spray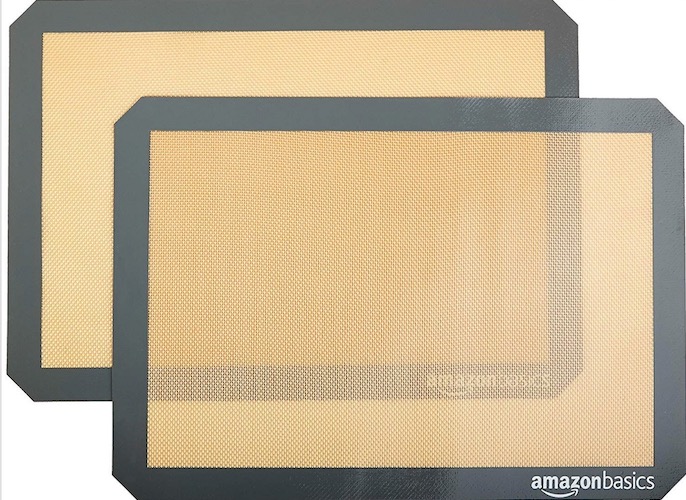 Vegetable oil non-stick sprays and other cooking sprays create a small but continuous cost in the kitchen. Well, those days are gone forever if you invest in these silicone baking mat sheets from Amazon.
One set of two mats permanently eliminates the need to purchase not just cooking spray but parchments paper as well, and can help extend the life of your tin foil, baking sheets, and cleaning supplies as well.

Bake your next creation using silicone baking mat sheets. And the next creation… and the next creation…
14. Luggage Weight Scale – Save on Baggage Fees for Frequent Travelers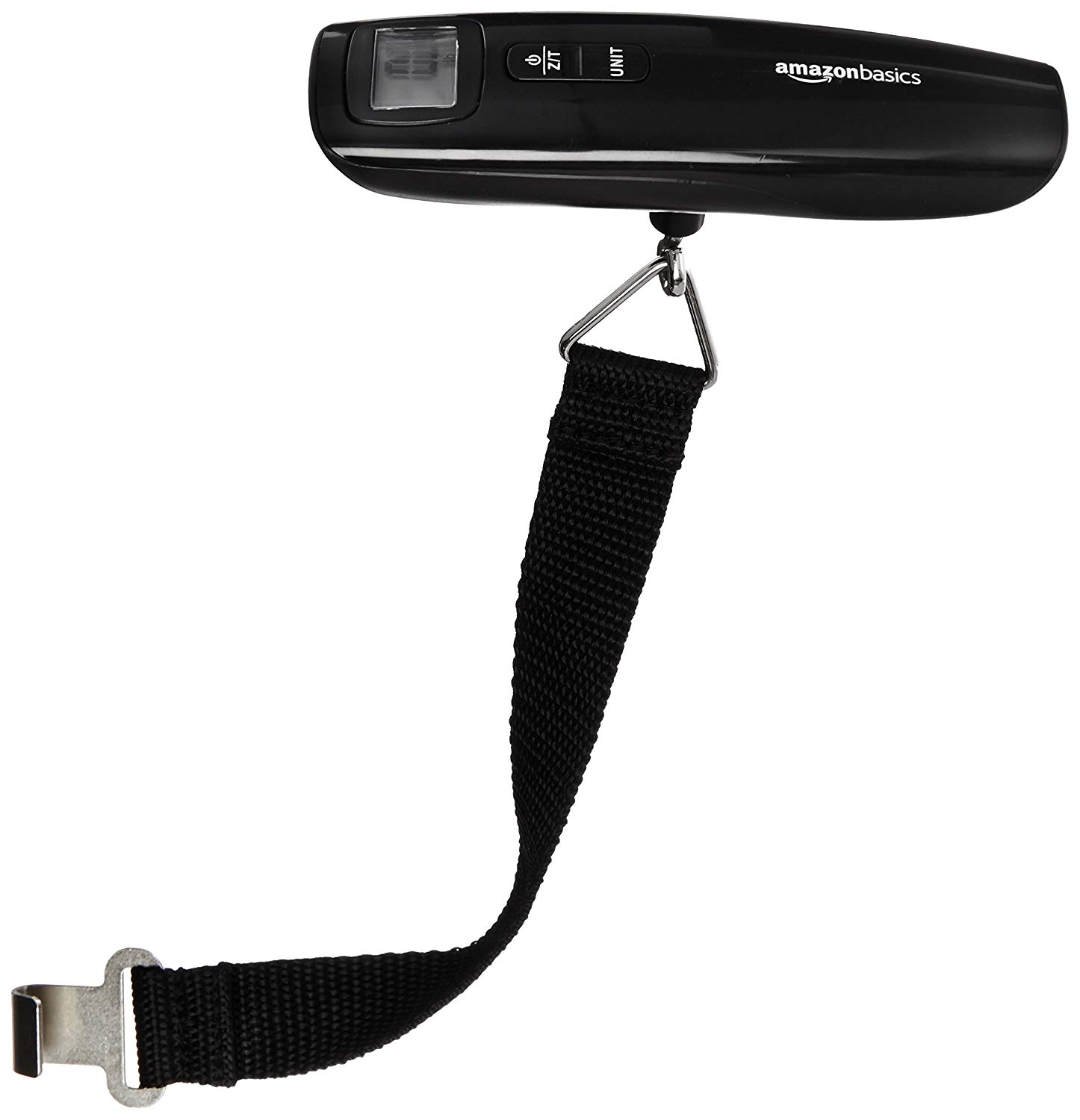 We've all been there, guesstimating how much that suitcase really weighs, trying to fit it on the bathroom scale to avoid paying exorbitant airport baggage fees that can really break the budget of your vacation. The digital read-out accurately records up to 110lbs so you will never again face that unpleasant surprise at the check-in counter.
Ditch baggage overweight fees with a luggage weight scale for your travels.
Just Some of the Top Money Saving Products on Amazon
In today's world, we're all looking for ways to save ourselves money on the products we buy and use. You'd be amazed at the stuff you can find on Amazon, and encourage you to do some digging of your own! There are always great deals that can help keep more of your money in your pockets.
There are also tons of other apps and products you can check out that can help you save money on a day-to-day basis, or help you to keep better track of what you are spending.
Want to save these money-saving products for later? Bookmark this page now or pin it here
Want Help Saving Money? Read these next…
Save More at Your Favorite Stores:
This website contains affiliate links, which means that if you click on a product link, we may receive a commission in return. Budgeting Couple LLC is a participant in the Amazon Services LLC Associates Program, an affiliate advertising program designed to provide a means for sites to earn advertising fees by advertising and linking to amazon.com