Ultimate Amazon Hacks: How to Save Hundreds Shopping On Amazon!
This post may contain affiliate links. Please read our
disclosure
for more info.
We have been longtime lovers of Amazon shopping.
But it wasn't until we really had to cut back our expenses did we truly discover all the money-saving opportunities Amazon had to offer.
If you're not familiar with Amazon, it basically has everything: clothes, toiletries, electronics, jewelry, food, and so much more. (Check out these top money-saving products available on Amazon)
We wanted to share all the commonly overlooked money-saving opportunities so you can shop in your p.j.'s and feel good about it.
Quick Tip: To Save the most money possible while shopping on Amazon, you're going to want to become an Amazon Prime Member.
Many of the hacks listed below are only for Prime members.
But don't worry!
You can sign up for a free 30-day Prime Trial here before reading on.
Or, if you're a new mom sign up for a Prime Family account (free trial) and get 20% diapers and other baby products (along with all the other Prime perks)!
Not only will you score 2-day (or faster) free shipping, you'll also get endless money-saving perks.
Not to mention you get music streaming, video streaming, unlimited photo storage and more, ALL INCLUDED in your membership.
> Start your Amazon Prime Free Trial
> Start your Amazon Prime Family Free Trial
Make sure to bookmark this post so you can come back to it before the next time you need to shop on Amazon!
1. Don't 'Checkout' Without Cash-Back Tools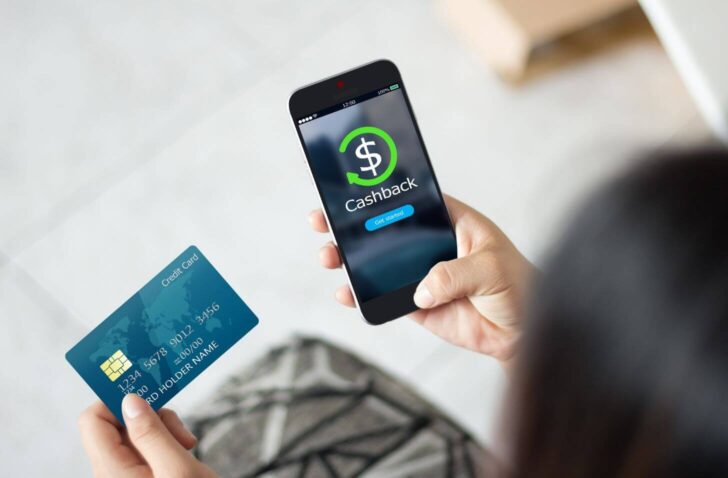 When you're checking out from Amazon as a Prime member, you expect free shipping.
You expect the lowest price.
Can you expect to save even more money on Amazon?
Surprisingly yes.
You can save even more money on Amazon with Capital One Shopping.
Capital One Shopping
Capital One Shopping is a database containing thousands of coupons for thousands of products.
The Capital One Shopping browser extension automatically applies these coupons to your online orders.
When you're checking out from Amazon, Capital One Shopping will scan your cart.
If a product you're buying has a coupon code, the Capital One Shopping button will let you know.
You can then apply the code to your cart, and effortlessly save money.
What should you do with all the money you save with Capital One Shopping?
Buy free stuff. You can redeem Loyalty Points for free gift cards to your favorite stores and give yourself a guilt-free shopping spree.
And of course, the Capital One Shopping browser extension works across the entire internet.
After you grab the free Capital One Shopping extension, your job is to shop online like normal.
Capital One Shopping finds coupons, you apply them and save effortless money while shopping online.
Try the free Capital One Shopping extension here! Because why say no to free coupons?
2. Amazon Warehouse Deals (Open Box Deals)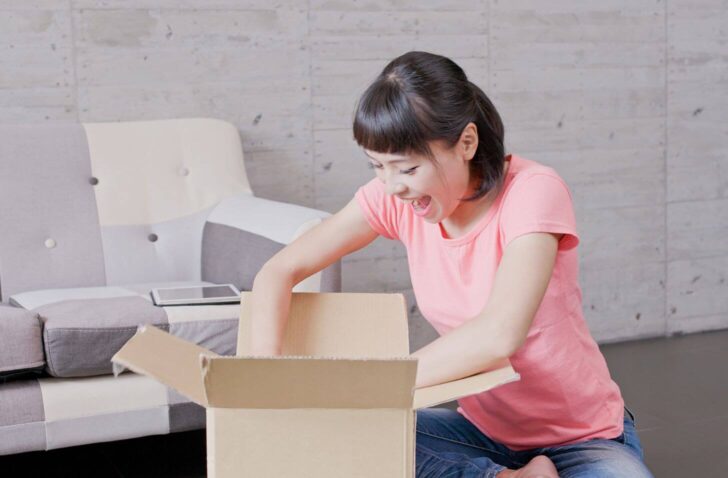 The Warehouse Deals on Amazon are a hidden gem!
But they are extremely difficult to find on Amazon's website if you don't know where to look. (check them out HERE)
Basically, Amazon's Warehouse offers steep discounts on products because they have either been returned (used), refurbished, damaged, or even returned unused!
Long story short, they have been deemed "unsellable" by Amazon's regular store standards so they are in turn discounted and sold as open box deals!
These Amazon Warehouse items have been discounted anywhere from 5% all the way up to 40% off the original price!
Some of the products haven't even been touched and only have mild superficial damage to the packaging!
Each item is rated by its condition: Like New, Very Good, Good, and Acceptable.
No matter what condition you decide to go with, Amazon's great return policy still applies!
We personally tend to stick with the Like New and Very Good conditions based on what type of product we're going for.
Here's an example of an awesome deal Amazon was offering while I was writing this post:
So I searched what the Warehouse Deals had to offer as far as GoPro Cameras.
This GoPro Camera HERO+ LCD HD Video Recording Camera is normally priced around $272 (prices may vary) when bought brand-new from the normal Amazon Store.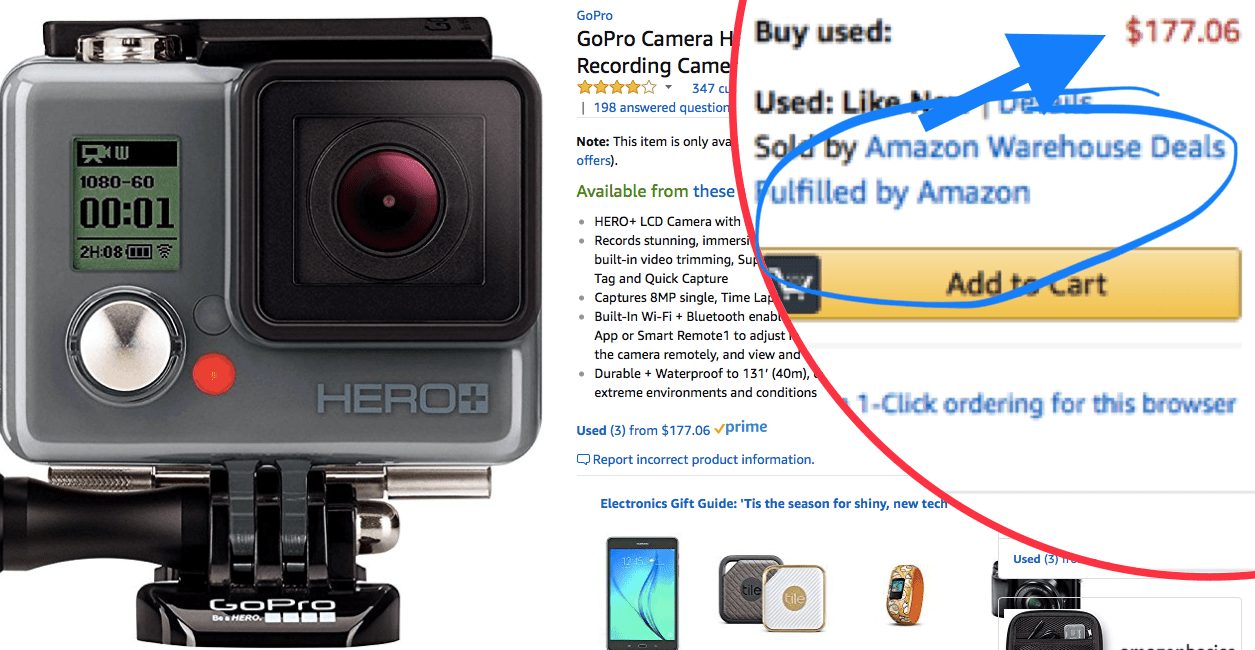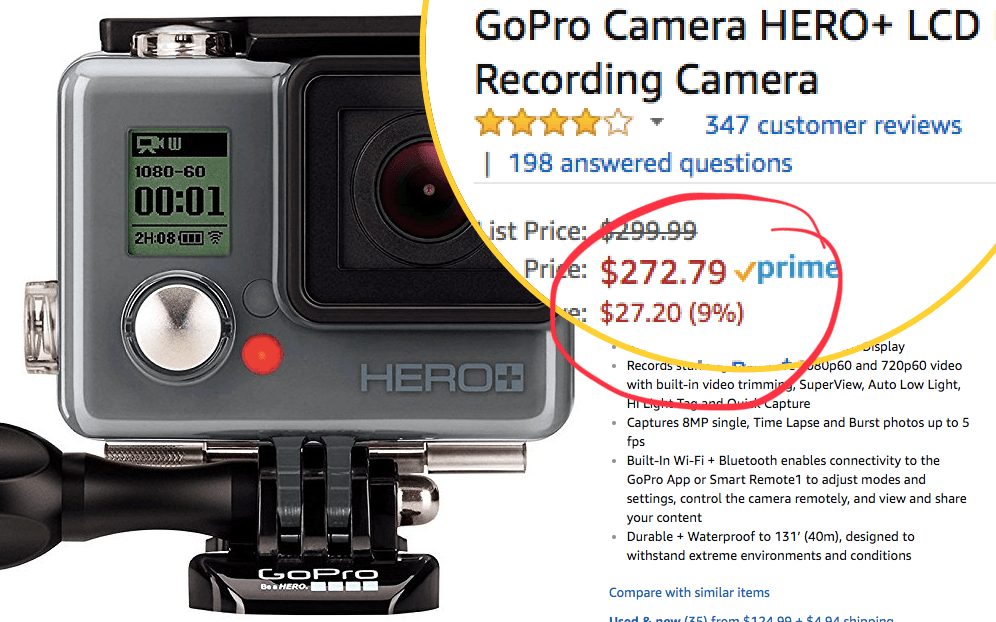 On Amazon Warehouse Deals I found the exact same GoPro Camera in "Like New" condition for only $177!
They even describe the condition so you know exactly what to expect!
You can save almost $100 on this GoPro video camera that has zero imperfections and has been tested by Amazon to ensure it is fully functioning!

In this case, the only reason it was heavily discounted was because the packaging was damaged.
The GoPro itself was perfect! Such a great steal for just a dented box!
Pro Tip: Before your first purchase on Amazon Warehouse, make sure you are an Amazon Prime Member. Prime members get free, 2-day shipping – even on these massively discounted warehouse deals.
Sign up for Amazon Prime here (and get a 30-day free trial).
A few of the popular Warehouse Deal categories are: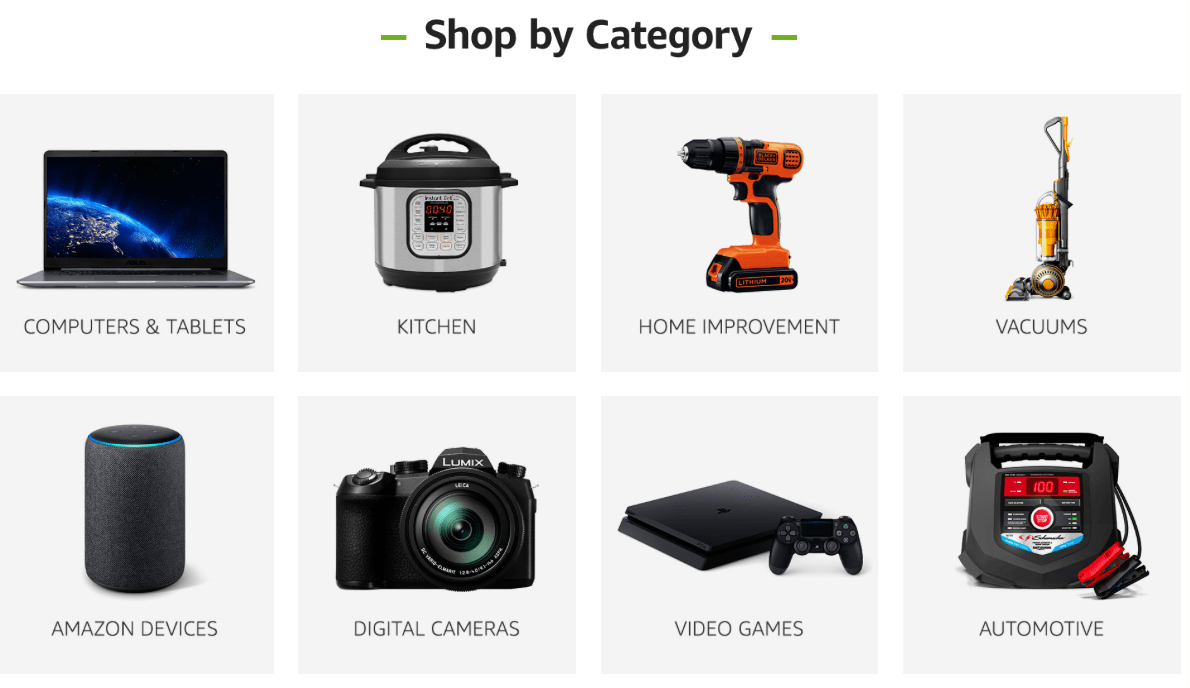 3. Amazon's Outlet Store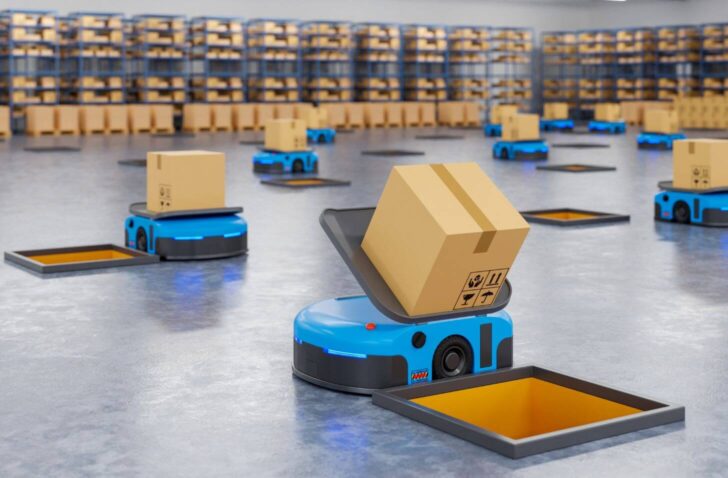 The Amazon Outlet Store is also difficult to find on Amazon's website, and it too is an awesome place to find fantastic deals and saving opportunities! (Check it out HERE)
The Outlet store is a little different from the Warehouse because the outlet only carries new items at heavily discounted prices!
These items are discounted because they are either: older models, markdowns, overstocks, or closeouts.
The products are primarily discounted to help them sell FAST!
Amazon Outlet also has "Lightning Deals" meaning there are only a specific number of the products left, and/or the sale is only going on for a set amount of time (like 24 hours only).
The Outlet store usually has savings ranging from 20% all the way to over 80% off!!
What's more, Amazon Outlet offers free shipping to Prime Members.
Without Amazon Prime, you're cutting into your savings.
Try Amazon Prime free for 30 days when you sign up here.
Some popular categories in the Outlet store are:
Check it out the entire Amazon Outlet Store HERE!
4. Leverage Amazon Prime Benefits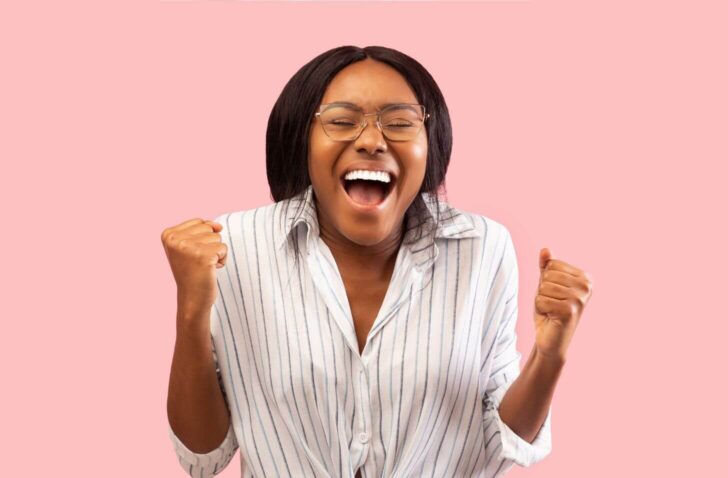 We all know about Amazon's famous ✓Prime two-day free shipping: your package will be delivered to your door; to a secure Amazon locker; or even inside your home, your garage, or the trunk of your car with Amazon Key in 2 business days.
But saving on shipping is old news.
There are a myriad of money-saving opportunities available to Prime Members.
Don't know what they are?
We've got you covered.
Subscribe & Save

Prime members save 15% on toilet paper, tissues, paper towels, trash bags, water filters, toothpaste, electric tooth brush heads, floss, mouth wash, razor blades, dog and cat food, cat litter, and even protein powered.
What do these items have in common?
They run out.
When you *subscribe* to have these items delivered to your door on a recurring basis, you *save* 15% on your entire order.
Subscribe & Save is your hub for massive discounts on toiletries.
Every item here in Amazon's Subscribe & Save store is available for 15% off.
Amazon Family

Have a baby? Prime members get 20% off diapers and baby food.
Diaper brands include:
Seventh Generation
Pampers
The Honest Company
What's more, you don't have to spend time driving to the store to pick these things up.
Subscribe to have diapers delivered to your home as often as you need them (and get 20% off your order) so you can give your wallet a break and remove one layer of stress off your shoulders.
Check Amazon Family to see if they carry your favorite diapers or baby food so you can start saving 20%
Prime Member Deals at Whole Foods

Did you hear? Amazon bought Whole Foods.
On your Amazon app, click the Whole Foods button in the left hand corner.
There you will find a list of Prime Member Deals on a variety of food items.
Check out which foods you can get at a bargain on at Whole Foods.
(Psst, keep reading to learn how to save 5% at Whole Foods every time you shop)
Amazon Photos

Your photos are your memories.
Cloud storage is the best way to keep your memories safe and secure. With cloud storage, it doesn't matter if you lose or break your phone full of pictures.
Every photo is safe on a 3rdparty server, ready to view on any device through the internet.
Nearly every company, however, charges to use their cloud storage.
Not Amazon.
Prime members get *unlimited* cloud storage for photos, absolutely free.
Stop paying for cloud storage.
Learn more about your unlimited photo cloud storage at Amazon Photos, here.
Prime Music
2 million songs! Download the Amazon Music App to instantly have 2 million songs in your pocket.
What's more, it's ad-free music.
Skip songs as often as you'd like.
Download songs for data-free streaming.
You have all the perks of paying for a streaming service, except it's free because you're a Prime member.
Start streaming free, ad free music with Prime Music.

Prime Video
A Prime membership costs $10/month.
That's less than Netflix, Hulu, and practically every other legitimate streaming service available.
Nevertheless, Good Omens, Jack Ryan, The Marvelous Mrs. Maisel, Transparent, and many more award winning shows are free to stream for Prime members.
It's simply another gem in Amazon's trove of Prime Member benefits.
Find your next binge-worthy show on Prime Video
Prime Reading

If you're a reader (or you're searching for you next productive, mind-stimulating hobby), and you haven't heard of Prime reading, you're in for a pleasant surprise.
Prime members get one free book per month, every month.
Check out their Prime Member library.
You can pick out 12 of these books every year and read them for free.
Free Same Day Delivery
Need something now, but feel too lazy to go out and get it?
Order it on Amazon's PrimeNow app for same day, 2-hour delivery.
Some cities even offer 1-hour delivery.
After you place your order, you can follow an up-to-date GPS location of your package to know exactly where it is on the road.
Find out if Free Same Day Delivery is available in your city, right here.
Free Ultrafast Grocery Delivery

Nobody likes grocery shopping.
That's why grocery delivery services are popping all over the app store. Amazon, however, offers grocery delivery as a FREE service.
Pick out your groceries, and an Amazon employee will pick up your order and deliver them straight to your home. For FREE!
Learn more about how this time-saving grocery service works, here.
5. Sign Up for the Amazon Prime Rewards Visa Signature Card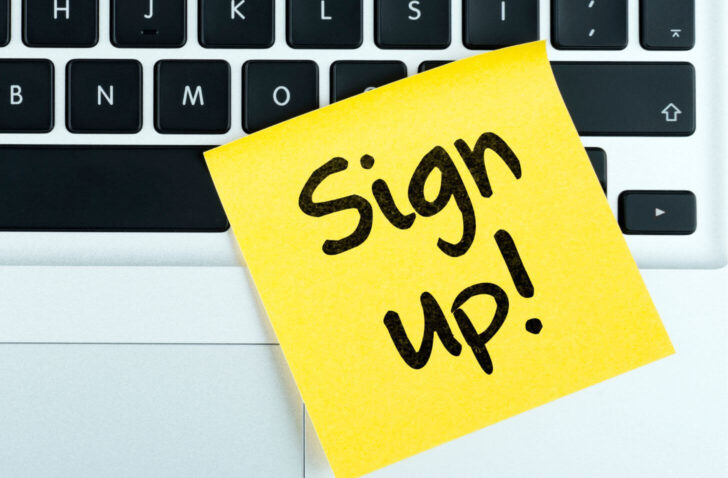 We use the Amazon Prime Rewards Visa Signature card every time we shop on Amazon.
Here's why:
5% Back on Amazon
With the Amazon Prime Rewards card, you get *unlimited* 5% cash back at Amazon.
When you spend $100, you get $5 back in free cash.
How much do you spend on Amazon every month? How much free money have you missed out on because you don't have this card?
5% Back at Whole Foods
Use your Amazon Prime Rewards card at whole foods to get *unlimited* 5% cash back on groceries. Unlimited 5% cash back on groceries is unprecedented.
You will not find this kind of savings at any grocery store, anywhere, ever.
2% Back at Restaurants, gas stations, and drugstores
The standard rewards credit card offers 1% cash back on everything.
A good rewards card offers 1.5% to 2% cash back.
The Amazon Prime rewards card offers unlimited 5% cash back on Amazon, unlimited 5% cash back at Whole Foods, AND unlimited 2% cash back at restaurants and gas stations.
The cash-back potential of the Prime Rewards Card contends with any top rewards credit card on the market.
1% Cash Back on Everything Else
The Amazon Prime Rewards card is not just a store card.
It's a Visa Card. It works everywhere.
Everything you buy earns cash back.
Everything you buy earns you free money to spend on Amazon.com.
No Fees
For any credit card that offer this much cash back, you would expect to pay an annual fee of at least $100/year.
Unbelievably, this is not the case for the Amazon Prime Rewards card.
There is no fee. You will get 5% back on Amazon, 5% back at Whole Foods, and 2% back on food and gas to the tune of $0.00!
All you have to do is be a Prime member.
Amazon is literally giving anyone with good credit the opportunity to have a top-earning rewards card.
If you shop at Amazon only a little bit, you need this card.
How Should I Spend My 5% Cash Back?
Now that you're collecting 5% cash back on every purchase, you may wonder how to best spend your free money.
We at Budgeting Couple recommend you pay your statement balance.
That's how you get the most cash back! Let me explain:
If you buy a product on Amazon using your "cash back", you WILL NOT earn 5% back on your purchase.
That means you miss out on free money.
If you want 5% cash back every time you shop on Amazon, you must use your Amazon Prime Rewards Card.
Here's what to do: if you earn $100 in free cash back, use that money to pay off your statement.
Then go spend $100 using your Amazon Prime Card and get 5% back on your purchase.
Instant Credit
Do you have something you need to buy on Amazon, right now?
Get the Amazon Store card first!
Once you apply, you'll know in seconds whether or not you are approved for the card.
If you are approved, you can start making purchases with your card immediately.
(You will get 5% cash back on your order, today.)
Apply for the Free Amazon Prime Rewards Visa Signature Card here to start collecting unlimited 5% cash back at Amazon
Bonus Amazon Hack: Get Free Amazon Gift Cards
What? You still want more free money to spend on Amazon? Lemme' think…
Okay, here's a tip: many cash back apps have welcome bonuses that you can redeem for free Amazon Gift Cards.
Simply download the free app, use the app to collect free cash back, and you'll get a welcome bonus.
Our favorite welcome bonuses [click any/all of the links below to collect your free money]:
Check out our full list of ways to Collect Free Amazon Gift Cards, here.
Want to save this post for later? Bookmark it now or Pin it here.
Up Next: 6 Easy Ways to Save Money at Walmart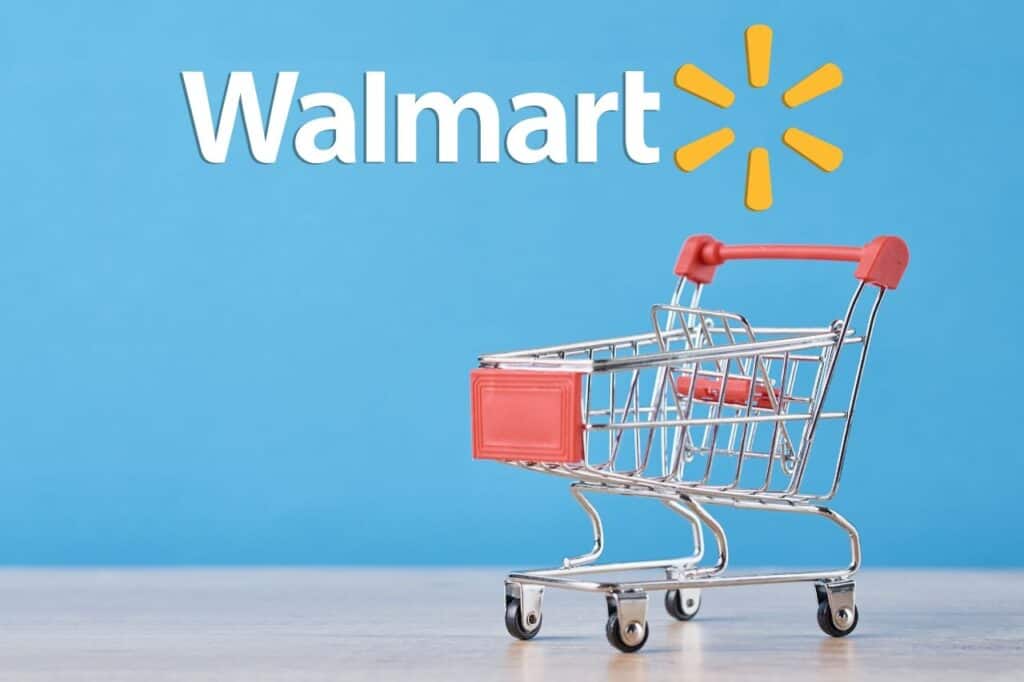 Save Money At Your Other Favorite Stores:
Save More Money! Read these next…
Check out our Pinterest account for SO much more money-saving, credit card, frugal living, and budgeting tips!
* Capital One Shopping compensates us when you sign up for Capital One Shopping using the links provided.*
This website contains affiliate links, which means that if you click on a product link, we may receive a commission in return. Budgeting Couple LLC is a participant in the Amazon Services LLC Associates Program, an affiliate advertising program designed to provide a means for sites to earn advertising fees by advertising and linking to amazon.com