Super Frugal Living: 5 Habits You Should Copy
This post may contain affiliate links. Please read our
disclosure
for more info.
Editor's note: When we wanted a post about super frugal living, we knew we wanted to pick the brain of Jordon Cox, Britain's Coupon Kid and frugality expert. When he was 15 years old, he had to figure out how to save money to help his mum, who was struggling financially. Now, he helps people like us save money.
You may think that super frugal living will only save you a few pennies here and there, but you can be frugal by only a few small changes to your lifestyle – and it could be easier than you think.
Tips to Get a Jump Start on Frugal Living
It's probably best not to throw yourself in at the deep end and instead try some easier frugal living tips first.
1. The Easiest Way to Save on Groceries
So, start out with this one: Download Ibotta so you don't pay too much for groceries, and you get money back for doing what you were going to do anyway: Shop for food.
In 2019, an average 5 million Ibotta offers were redeemed — 5 million shoppers can't be wrong.
Want to hear even more ways Ibotta can save you money? Check out our Ibotta explainer video, here!
Download Ibotta right now, snag a $20 welcome bonus and save hundreds of dollars this year.
2. Find Coupons & Deals on Autopilot
Put frugality on autopilot when you add Capital One Shopping to your browser.
A friend was ordering dinner online and was delighted to discover Capital One found a coupon code at checkout that saved him 20% off his order.
Add Capital One Shopping to your browser to stay in the know about these fantastic deals.
3. Lower Your Monthly Bills (without doing any of the work)
While pondering all things frugal, remember to keep focused on the overall goal: More money in your pocket.
Trim, a mobile app, will help you "Trim" your bills to reduce your monthly expenses.
This AI-powered app will assist you in improving your financial position.
Please note that Trim takes their payment immediately.
For example, if Trim saves you $10/month, they will request their 33% fee ($40) right away. But you keep 100% of the savings after that.
Download Trim today and gain greater financial insights.
Jordon's 5 Super Frugal Living Tips
Once the first tricks are tackled and you're feeling the frugal living lifestyle, there are some ways to kick your savings up a notch.
As you'll see, you don't have to be cheap to be frugal with money – rather clever ideas will save you money and add up the dollars you save.
1. Take a Bucket Into the Shower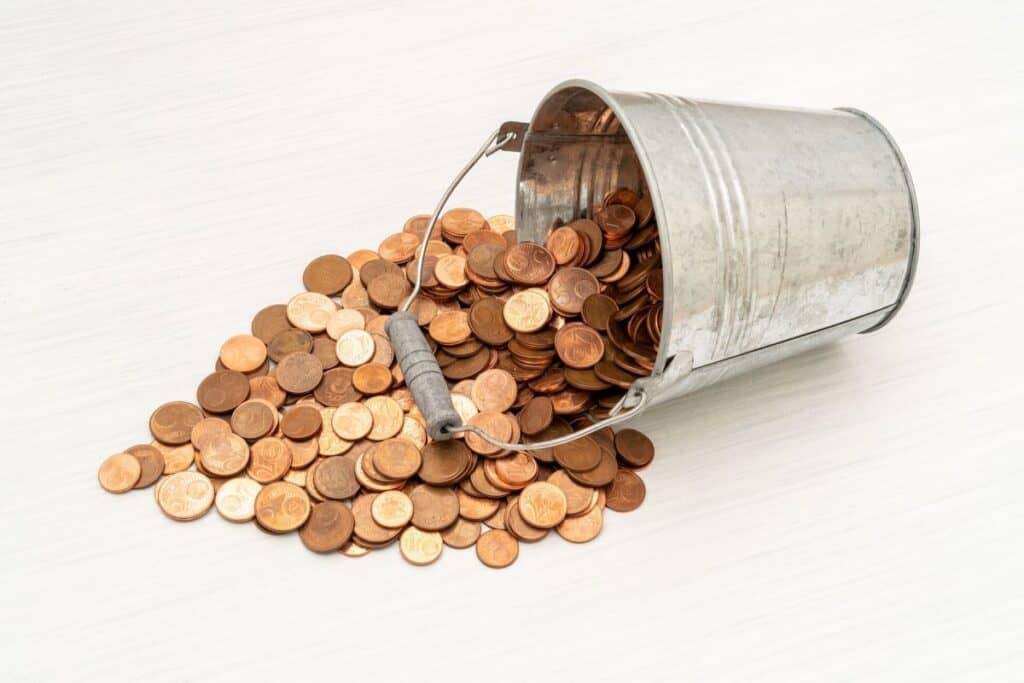 Yes, you read that right. If you're taking a shower, the amount of water used means a lot will be wasted.
To combat this (and even reduce your water bills), take a bucket with you into the shower to collect water which can be used for other purposes.
That extra bucket of water can be used for plants, washing dishes or cleaning a car.
If you're on a water meter, it'll mean less spent on your bill and less water wasted.
If you do decide to use this method, place a bucket at your feet either before or after you get soap and shampoo involved so the bucket is only filled with water.
The last thing you'd want is to kill your plants!
You can also put a bucket out in your yard to collect rainwater to do a similar thing (as long as you don't live in the desert).
Free Workshop – Join our free Simplify Money Workshop
The *only* way to save money is to spend less than you earn. That means you need to decrease your expenses or increase your income.
We want to help you do both.
Join our FREE Simplify Money Workshop to learn the fundamentals of growing wealth. Because when you can spend less than you earn, your money has no choice but to grow. You will build your savings and pay down debt.
What's more? We've got a bunch of free money-hacks to share with you:
Hacks to lower your monthly bills
Hacks to spend less on debt
Hacks to start investing
Hacks to increase your income by $20/month (with no extra effort)
This workshop has everything you need to accomplish the cardinal rule of personal finance: keep your income over your expenses.
Join our free 5-day Simplify Money Workshop, and start growing your wealth today.
2. Ditch Your Cleaning Spray for Lemons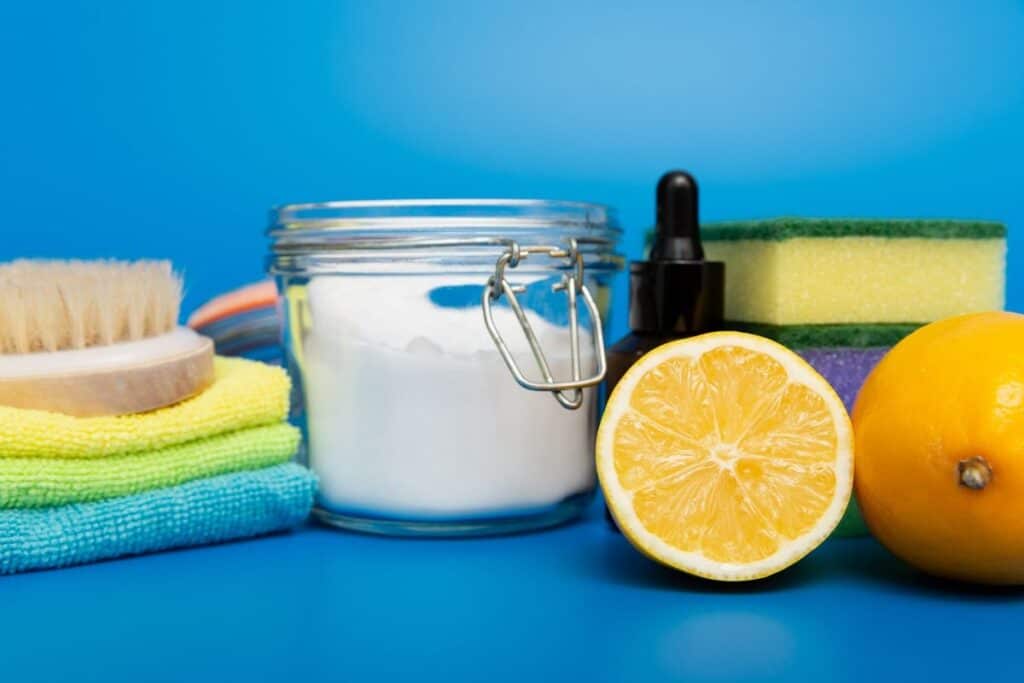 Most cleaning sprays you buy in the supermarket set you back $3 or more, but do you notice most of them are infused with lemon?
That's because it's high in citric acid, which is a natural cleaner.
On average, you can get a pound of lemons for just $2 (at least that's the case in the U.K.).
Not only is it cheaper, but it cuts out the nasty chemicals that you find in regular household cleaners.
It's worth noting that you should only clean with lemons on certain surfaces – not because it'll damage it, but rather it won't kill all bacteria.
I've found the microwave is one of the best places to clean with this citrus fruit.
To get stubborn stains out of the microwave, follow my method:
Fill up a microwave safe bowl halfway with water
Cut a lemon in half and squeeze all juice into the bowl (Get cash back on lemons with Ibotta)
Microwave the bowl on full power for 3 minutes
Let it stand for 5 minutes, this allows the steam to attack the grime
Wipe away all the loosened dirt and grime with a cloth
3. Cut Your Own Hair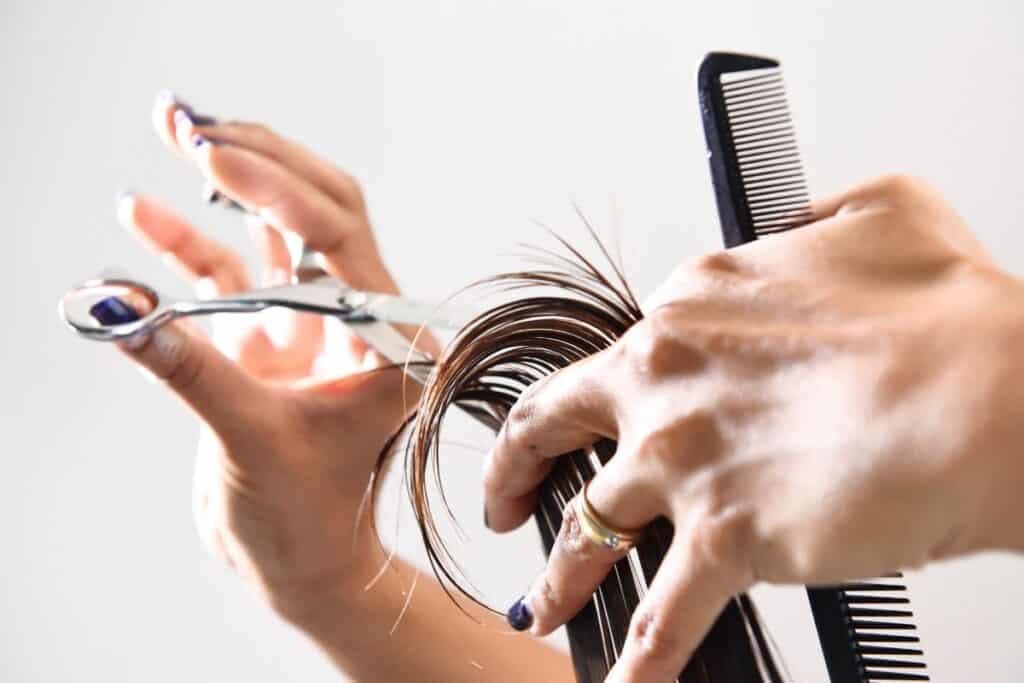 Before you freak out… have you ever stopped to think about how expensive a trip to the barber or salon is? You could be spending hundreds of dollars throughout the year or even in one trip!
You find plenty of how-to videos on Youtube for other things right?
There are also videos for cutting your own hair or someone else's hair.
Truth be told, this is much easier for men to do with a pair of clippers, so it might be worth having a go.
A short back and sides aren't that difficult to master.
If you wanted to avoid going back to the bowl cuts, you can also try and find a student hairdresser, who can cut your hair at a reduced price to give them more experience (but hopefully still a good quality cut).
Pro Tip: If you need to purchase clippers or any other accessories, be sure to sign up for Ebates/Rakuten and install the browser extension.
You will earn cash back rewards by shopping at partner sites.
Best of all, Rakuten works in the background. It's always searching for cash back opportunities.
Get a $10 Welcome Bonus when you Sign up and save with Rakuten).
4. Freeze Food You Wouldn't Normally Think To Freeze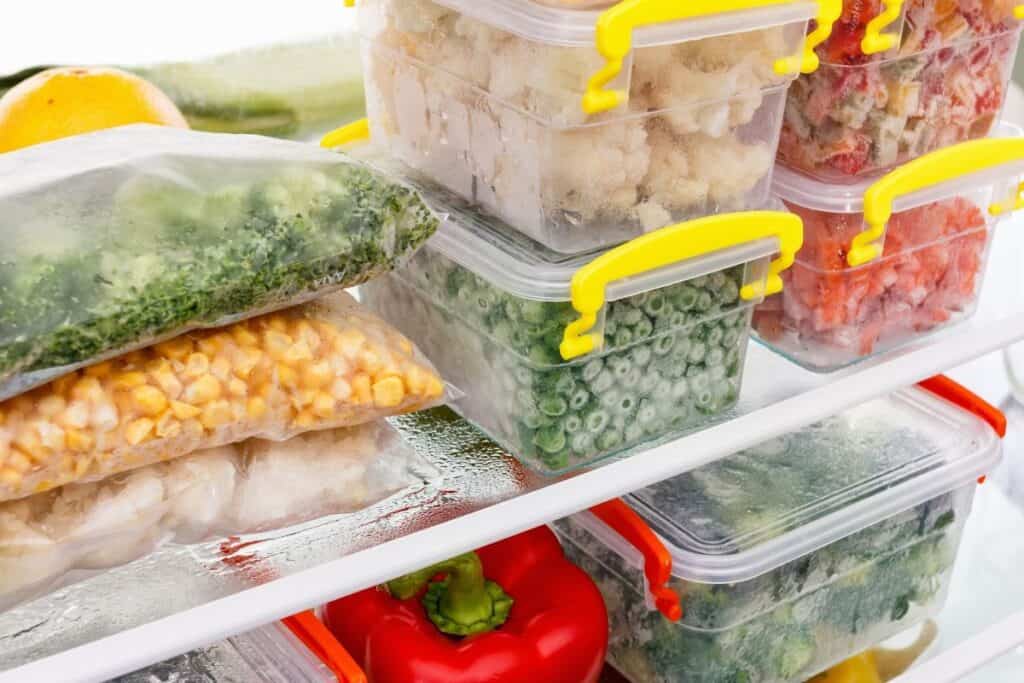 We'd all freeze that extra loaf of bread or microwave meal that we didn't get 'round to tucking into, but you can actually freeze a lot more foods than you might think.
Not only would this stop food waste, but it will also save those precious pennies by using up food you've already bought.
Here are a list of different items safe to freeze, and the methods to do it (don't forget to earn free cash back on all of these grocery items with Ibotta) :
Milk (in a carton)
Cheese (but only grated)
Bananas (in any form)
Eggs (crack each egg into a muffin tin)
Grapes (you can even use them as ice cubes once frozen, and they are great for making smoothies)
Baked goods (all cookies, cakes and muffins can go straight in)
5. Sell Your Toilet Paper Cardboard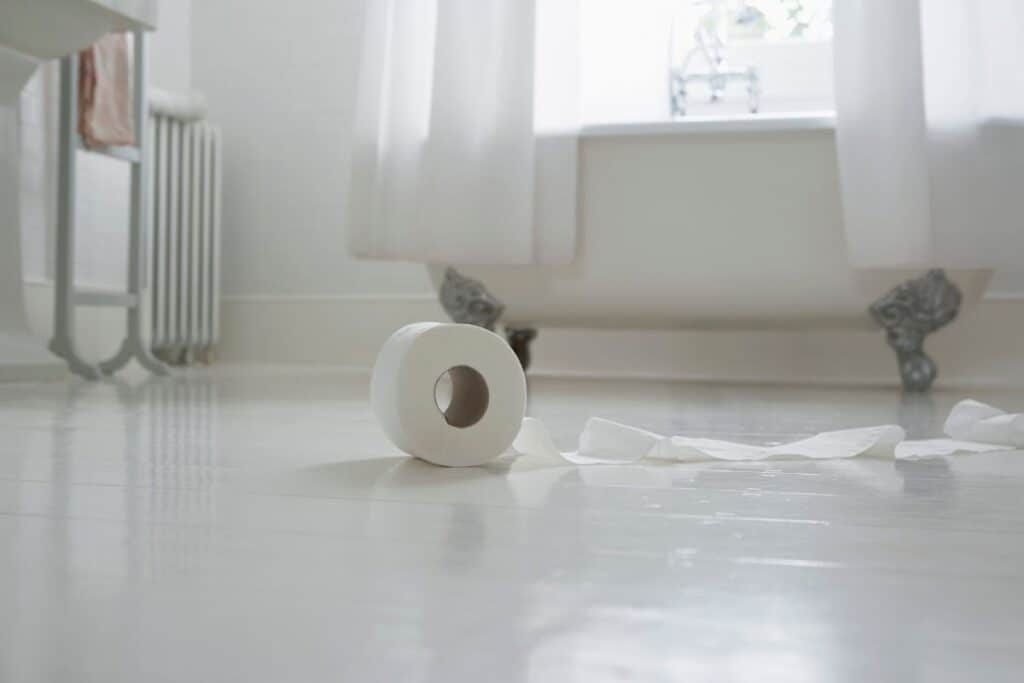 And you thought just toilet paper was valuable, didn't you?
Those cardboard rolls in the middle of your toilet paper might actually be worth a bit of cash!
This is because they can be used for arts and crafts, and you are able to sell them on places like eBay and Facebook Marketplace.
It might not make you rich, but it'll mean you get a bit of money back on your toilet paper purchases.
The going rate is around $5 per 50 empty rolls, so it could be a cool little side hustle.
If you're crafty, you could use them with your kids too instead of buying new ones.
Attention Amazon Prime Members! Save 15% on toilet paper when you Subscribe to have it delivered to your door every 3 months.
Check out the Amazon's Subscribe & Save store here (and start getting all of your toiletries at 15% off).
Remember the Keys to Frugal Living
These frugal living tips might go a bit further than most, but what did you expect when they invited me, Britain's Coupon Kid, to write about super frugal living?
Try these tips and you will definitely see your savings add up.
If you do end up watering your plants with your shower water – let us know!
You don't have to take on board everything, but rather pick and choose which will fit your lifestyle best, and you might see a switch to super frugal living.
I hope you took time to download the Ibotta app (don't for get the $20 welcome bonus) so you can get some cash back rewards when you shop for things like lemons, bananas, and frozen dinners.
And, if you cut your expenses with Trim or claim free cash back with Rakuten, then make sure you have a plan for all your extra money and savings.
Open a Savings Builder account with CIT bank.
The national average for banking APYs is 0.08%. Do not accept average.
Learn more about CIT's soaring interest rates here (and check the live banner below for the current Savings Builder APY)
Save More Money! Read these next:
Save Money At Your Favorite Stores:
Want to save these Super Frugal hacks for later? Click here to pin this post!
Be sure to follow us on Pinterest for more money saving and frugal living tips!
*Capital One Shopping compensates us when you get the Capital One Shopping extension using the links we provided*
This website contains affiliate links, which means that if you click on a product link, we may receive a commission in return. Budgeting Couple LLC is a participant in the Amazon Services LLC Associates Program, an affiliate advertising program designed to provide a means for sites to earn advertising fees by advertising and linking to amazon.com