Do you know what frugal people have that most people do not? Solid money habits. They prioritize savings, pay their bills on time, every time, and seem to magically find the best deals. (Hint: it's not magic, it's strategy.)
We can all learn from the things they straight-up never do.
Frugality embraces value. A cheapskate avoids spending at all costs, while a frugal person cuts unnecessary spending to focus on what delivers value.
If you want to maximize your money, avoid these 7 things frugal people never do.
1. Frugal People Never Go Into Debt
I don't know who needs to hear this, but borrowing money to buy stuff you can't afford doesn't make sense.
Frugal people never go into debt because they know financing a purchase costs more than buying it outright. (Interest is expensive!) It's not that frugal people hate spending money, they hate wasting it on interest for a loan or credit card.
The trick to never going into debt is to delay gratification like frugal people. Instead of saddling yourself with a monthly payment and all that interest, consider other options, like saving your money to pay for it outright.
Grow Your Savings with CIT Savings Builder
If you want to ditch the debt mindset, you need to postpone purchases until you have the money. Problem is, you don't just accumulate money without a plan. You need to define your goal, figure out how much you can afford to save, and establish consistent savings habits.
The CIT Savings Builder account is awesome for growing your savings, especially when you're starting out. That's because it reserves its top interest rate for customers who make a monthly deposit of at least $100. So if you're serious about saving, CIT Savings Builder pays an attractive interest rate and encourages you to make regular deposits. Pretty smart.
See the live banner below for CIT's current APY.
Free Workshop – Join our free Simplify Money Workshop
The *only* way to save money is to spend less than you earn. That means you need to decrease your expenses or increase your income.
We want to help you do both.
Join our FREE Simplify Money Workshop to learn the fundamentals of growing wealth. Because when you can spend less than you earn, your money has no choice but to grow. You will build your savings and pay down debt.
What's more? We've got a bunch of free money-hacks to share with you:
Hacks to lower your monthly bills
Hacks to spend less on debt
Hacks to start investing
Hacks to increase your income by $20/month (with no extra effort)
This workshop has everything you need to accomplish the cardinal rule of personal finance: keep your income over your expenses.
Join our free 5-day Simplify Money Workshop, and start growing your wealth today.
2. Frugal People Never Make Impulse Buys
Frugal people practice an intentional mindset with their money. Forget about buying anything on a whim, they have their regular household and personal needs down to a science.
This shows up in a couple ways.
First, you won't catch a frugal person running out of deodorant or other necessities and then paying an obscene price at the nearest convenience store. In fact, most are intentional with how they spend their time, too, and have automated as much of their shopping as possible.
Second, they are not being lured by all of the candy bars and bottled beverages when they approach the cashier. Frugal people are not going to be careful up and down the grocery store aisles to save all this cash only to blow it when checking out.
Save time and Money with Amazon Subscribe & Save
Want to ditch shopping trips, eliminate impulse buys and get low prices on the regular?
Take stock of your regular purchases and how often you need them. Then, schedule your recurring purchases in Amazon using the nifty Subscribe & Save feature. You save up to 15% and get back the time you would have spent shopping. Plus, you're not browsing the aisles or hanging out by the cashier, so no impulse buys!
Attention parents: Amazon Prime Members save 20% on diapers, baby food and other family essentials when they Subscribe & Save. You're welcome.
Automate your shopping with Amazon Subscribe & Save now.
3. Frugal People Never Overspend on Restaurants
Go ahead and splurge on a nice dinner out for a special occasion — you're paying for an experience, not just a meal. But don't rely on restaurants and food delivery services just because you don't feel like cooking, are unprepared, or uninspired.
I know, it's easy to get stuck in a food rut. But that's why you need a meal plan. When you plan out your meals, you shop more efficiently and buy what you need to take care of your menu. Approaching meals this way helps you envision how to best utilize your food, leftovers, and time.
Skip Restaurants with a $5 Meal Plan
If you're interested in the magic of meal planning but don't know where to start, you are in the right place.
With the $5 Meal Plan, you get a weekly meal plan, recipes, and a shopping list. With the hard work out of the way, just buy your groceries according to the list. Boom! You're ready to start cooking easy and delicious meals at home, and you will save a ton of cash on resto purchases. Who knows, you might even discover a new favorite dish.
Try the $5 meal plan for FREE for 14 days.
4. Frugal People Never Miss a Savings Opportunity
We all love and realize we need to save. We have at our fingertips so many ways to save: printed coupons, online coupons, cash-back offers, sales, along with deals like Black Friday and Cyber Monday specials.
Many people avoid these activities, thinking it is a pain and the time involved isn't worth the money. No judgment. It's true. But we know a way you can eliminate the pain of saving money. Automate the process.
Automate Your Cash Back with Dosh
Your mission, should you choose to accept it, is to earn automatic cash back when you shop, dine, or book hotels with zero effort.
If you want a dead simple way to earn cash back on your regular purchases, here it is:
Connect your bank and credit card
Shop, dine, and travel
Get paid
There are no fees and no strings, just automatic savings opportunities. Join Dosh for free and get a $1 welcome bonus, too!
5. Frugal People Never Blow Their Grocery Budgets
When you employ the envelope system to stay within your budget, you know there is only so much cash available for groceries. Frugal people never blow their grocery budgets, in part because they plan their meals and ignore impulse buys.
They also stay within their budgets because they score easy deals on groceries, too. Sure, you can save money by couponing or driving to multiple stores chasing the best price, but that takes time and gasoline. Frugal people love saving money, but they hate wasting time.
Here's a better idea: Shop normally, snap a picture of your receipt, and get paid.
Slash Your Grocery Bill with Ibotta
If you grocery shop without Ibotta, you're leaving money on the table. The free app partners with hundreds of retailers to offer dozens of cash back offers in those stores.
Use Ibotta alongside meal planning for maximum savings. Make your list, load the cash back offers you like, and go shopping. When you're done, simply upload a picture of your receipt and earn cash back on any of the offers you used.
If easy savings aren't enough to convince you, listen up: When you download Ibotta for free using our link, you score a $20 welcome. Did somebody say free money?
6. Frugal People Never Overpay on Bills
OK, gals, this is a biggie: You gotta stop overpaying on your regular bills. Phone, internet, cable — you need these services, but you could probably get them cheaper. It's easy to go-along to get-along, but that will not help your financial situation. Even if you saved $20 a month on both combined services, that's $240 for the year.
Now I know what you're thinking. You don't have time to fool around with shopping providers or haggling on the phone. I feel you. Frugal people get rock bottom prices without the hassle. They let others negotiate on their behalf.
Trim Your Bills
Trim is the persistent personal assistant you wish you had. Give them your bill details, and they'll get to work negotiating you a better deal. Internet, phone, cable, even medical bills. Think of the savings!
Of course, a service like this comes with a small fee. Note that Trim takes their payment immediately. For example, if Trim saves you $10/month, they will request their 33% fee ($40) right away. But the good news is you keep 100% of the savings after that.
Sign up for Trim and stop overpaying on your bills.
7. Frugal People Never Keep Up with the Joneses
Frugal people don't waste time keeping up with Joneses, and you shouldn't either.
Here's the thing: We live in a culture that normalizes debt. If you're scratching your head trying to figure out how your neighbors can afford a kitchen remodel and new SUV on a salary similar to yours, they probably can't.
Remember Lesson No. 1: Frugal people never go into debt. And if you're trying to keep up with your spendy friends, neighbors, or randoms on Instagram, you'll end up breaking that rule and your budget. It's just not worth it.
Forget about the Joneses and focus on your priorities.
Save more money! Read these next…
Save at your favorite stores:
Want to save these tips for later? Click here to pin this post!
Be sure to follow us on Pinterest for more money-saving life hacks!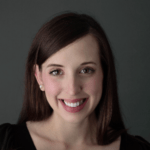 Sandra Parsons is a freelance writer specializing in personal finance, travel, and health & psychology. Her work has been featured on sites like Club Thrifty, MoneyTips, and Credit Knocks. She also freelances for Wooster Media Group LLC. Sandra lives in Eastern Canada with her husband and son.