It's a new year, and what better time to take control of your finances?
When it comes to mastering your money, it's all about habits. And breaking bad ones is just as important as establishing good ones. You can't get ahead by taking one step forward and two steps back.
So are you ready to crush your financial goals? Break these seven bad money habits in 2021 to move forward with your finances.
1. You Spend Everything You Earn
You must learn to spend less than you earn. Nothing else matters without breaking this bad money habit.
When you spend every cent you earn, you leave yourself without a buffer to cover unexpected expenses. When one of those expenses inevitably arises, what do you do? Fall back on credit, which comes with interest charges. When you get caught in this downward spiral, you can forget about experiencing financial security or saving for your goals.
Automate Your Savings With a CIT Bank Savings Builder Account
A great way to grow your savings fast is to open a bank account with a high APY (annual percentage yield). The higher the APY, the more interest you earn on your money in the bank (i.e. your money grows even faster).
The free, FDIC-insured CIT Bank Savings Builder Account pays a top-tier interest rate. When you make at least one monthly deposit of $100 or more , your savings will add up faster than you think. Check out the live banner below for CIT's current APY.
2. You Don't Have an Emergency Fund
According to 2020 results from Bankrate's annual survey, an alarming 38% say they would have to borrow the money to cover a $1,000 unexpected expense [source]. When you don't have money in the bank to cover unexpected expenses, you leave yourself vulnerable to going further into debt and paying interest.
Focus on saving three to six months of living expenses in your emergency fund. If you lose your job, your emergency fund allows time to find another one without risking financial disaster. If you have to, start small. Even $1,000 will give you a buffer to cover an emergency and avoid the credit trap.
Building an emergency fund is the same as saving for any short-term goal: Regular, automatic payments are the way to go. The CIT Bank Savings Builder Account offers risk-free growth and accessibility, making it a great place to stash your emergency fund.
Invest with Acorns Alongside Your Emergency Fund
Once you feel good about your emergency fund, turn your focus towards investing to earn even more interest on your money.
Acorns is a beginner-friendly investing tool that makes a simple, low-risk investment every time you make a purchase.
Here's how it works: For every purchase you make, Acorns rounds up your purchases to the nearest dollar and invests the spare change. So if you spend $4.75, Acorns rounds up the purchase to $5 and invests the other 25 cents. It doesn't sound like much, but that's the beauty of it. You never miss those few cents, but they add up! And that change collects interest.
Open an Acorns account and put your spare change to work. 
3. You're Not Tracking Your Spending
When you don't track your spending, it always feels as though you never have enough. PSA: Your spending strategy cannot be based on your gut. To grow your wealth, you must track your spending.
But it doesn't have to be an exhausting chore. Try downloading a free budgeting app, log your purchases as they occur (it's easy to do when your budget is on your phone), and you will quickly ID where you are overspending.
"Help me stop being poor!"
The *only* way to save money is to spend less than you earn. That means you need to decrease your expenses or increase your income.
We want to help you do both.
Join our FREE Simplify Money Workshop to learn the fundamentals of growing wealth. Because when you can spend less than you earn, your money has no choice but to grow. You will build your savings and pay down debt.
What's more? We've got a bunch of free money-hacks to share with you:
Hacks to lower your monthly bills
Hacks to spend less on debt
Hacks to start investing
Hacks to increase your income by $20/month (with no extra effort)
This workshop has everything you need to accomplish the cardinal rule of personal finance: keep your income over your expenses.
Join our free 5-day Simplify Money Workshop, and start growing your wealth today.
4. You Overspend on Groceries
Food is the third-largest expenditure for American households and can account for more than 10% of your income [source]. Because it takes a large chunk of your money, follow this advice so that you don't spend more than necessary:
Write a grocery list, and stick to it (no more spending money on fun snacks you don't need).
Save money by creating meal plans based on what groceries are on sale. And repurpose leftovers: Turn baked chicken into chicken salad or fajitas; cut up that steak you didn't finish for stir-fry; use the rest of the veggies for soups; use leftover rice for fried rice, and turn that extra meatloaf into meat sauce for spaghetti.
Earn Cash back on Groceries with Ibotta
Millions of people save on groceries with the No. 1 grocery app Ibotta. This app pays you easy cash back for buying your typical groceries. About 1,500 brands partner with Ibotta to deliver the savings.
The app is simple: select the cash-back offers you like, shop for your groceries, snap a pic of the receipt, and get paid. You can redeem your Ibotta dollars for cash or gift cards to your favorite stores.
Ready to save on groceries and keep more money in your pocket? Sign up for the free Ibotta app with our link and pick up a $20 welcome bonus!
5. You Spend Too Much at Restaurants
Eating out just once a week can wreak havoc on your budget, so something needs to change. Thanks to grocery stores carrying a greater variety of foods, you can bring the restaurant experience home … and skip the high prices of the appetizers, main dishes, soups, drinks, desserts, and tips.
Try Something New at Home
Try this hack: Ask Siri or Alexa to find a recipe from your favorite restaurant chain. With so many great recipes on the internet (thank you food bloggers/online chefs!) you can prepare food that I can guarantee tastes better than any chain restaurant. Go for the recipes that have lots of comments and 5 star raitings.
And, you can always call up a YouTube video for inspiration or to teach you a new cooking technique. Stock up on a few culinary tricks, and it will be so easy to skip restaurants so you can keep more of your money.
6. You Overspend When Shopping Online
The internet makes online shopping quick, convenient, and contactless. But, without the right tools, it's easy to overspend. Online stores don't want you to do comparison shopping. Lucky for you, gaining intel on what others charge is a breeze with a free browser extension.
Score Deals Online with Capital One Shopping
If you've wasted time searching the internet for coupon codes that don't work, then you'll love Capital One Shopping (previously known as Wikibuy). This free, all-in-one browser extension will automatically find and apply coupon codes (that work!!), and it will alert you to Capital One Credits opportunities (COCs can be redeemed for free gift cards to your favorite stores). Plus, when you shop Amazon, Capital One Shopping will compare prices against the biggest retailers on the internet.
Capital One Shopping will save you time and money, and your Capital One Credits can be redeemed for free gift cards to popular online retailers.
Get the free Capital One Shopping browser extension and start saving now.
7. You Waste Money on Cheap Products
There's a fine line between being frugal and being cheap. When you buy cheap, throw-away products when you should be buying quality (think shoes, work clothes), it's easy to waste money. Instead of looking for the cheapest option, choose products with excellent reviews from reputable brands. Then, use money-saving tools to find a reasonable price. You might pay more now, but your purchase will last and save you money in the long run.
Save More Money! Read these next…
Save at your favorite stores:
Want to save these tips for later? Click here to pin this post!
Be sure to follow us on Pinterest for more money-saving life hacks!
*Capital One Shopping compensates us when you sign up for Capital One Shopping using the links we provided*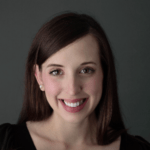 Sandra Parsons is a freelance writer specializing in personal finance, travel, and health & psychology. Her work has been featured on sites like Club Thrifty, MoneyTips, and Credit Knocks. She also freelances for Wooster Media Group LLC. Sandra lives in Eastern Canada with her husband and son.