Best High Interest Rate Savings Accounts
This post may contain affiliate links. Please read our
disclosure
for more info.
What was the last financial emergency you faced? Did you not have enough money for groceries until payday? Did you drive on bald tires because you didn't have $500 to replace all four?
If so, the good news is there is a solution: Open a high-interest savings account and start preparing for the next emergency, because there will be one, you just don't know when.
Saving money isn't as difficult as it seems, and, with some patience and determination, it is possible to build a sizeable savings account in a relatively short time span. We'll walk you through the process from start to finish so you can see for yourself how attainable this goal really is. Here's what we will dive into:
Do You Need to Have a Savings Account?
Do you actually need a savings account? The short answer is yes. A savings account is a place to park your money and earn free money in the form of interest. Think of yourself as a lender. You are lending your bank your money when you make deposits into your savings account. Your bank will pay you interest on your loan. You earn interest on the money you have in your savings account.
With a savings account you have immediate access to your cash should you need it for an emergency (unlike a certificate of deposit, stock or mutual fund), and you are earning free money.
Why Open a Savings Account With an Online Bank
How many times have you heard, "The rich keep getting richer." Are you tired of hearing it because you can't relate? It doesn't have to be that way. The rich get richer because they earn a passive income. Those who have an online savings account earn a passive income at a greater rate than those with a traditional account.
People who open a savings account with an online bank earn about 17 times more interest. So, what's it going to be? Are you ready to earn 17 times more interest?
Are Savings Accounts Worth It?
While checking accounts are financial workhorses, a savings account provides you with the ease of mind knowing that if you get into a financial bind, you have cash in reserve. When you make deposits regularly and avoid frequent withdrawals, you will build a healthy savings.
Whenever you deposit money into your savings account, you reduce the amount of money you have to spend while at the same time growing your net worth. So, a savings account is worth it, if you remember it is not a spending account. A savings account will help you stay financially fit and move you closer to your savings goals.
Best High-Interest Savings Accounts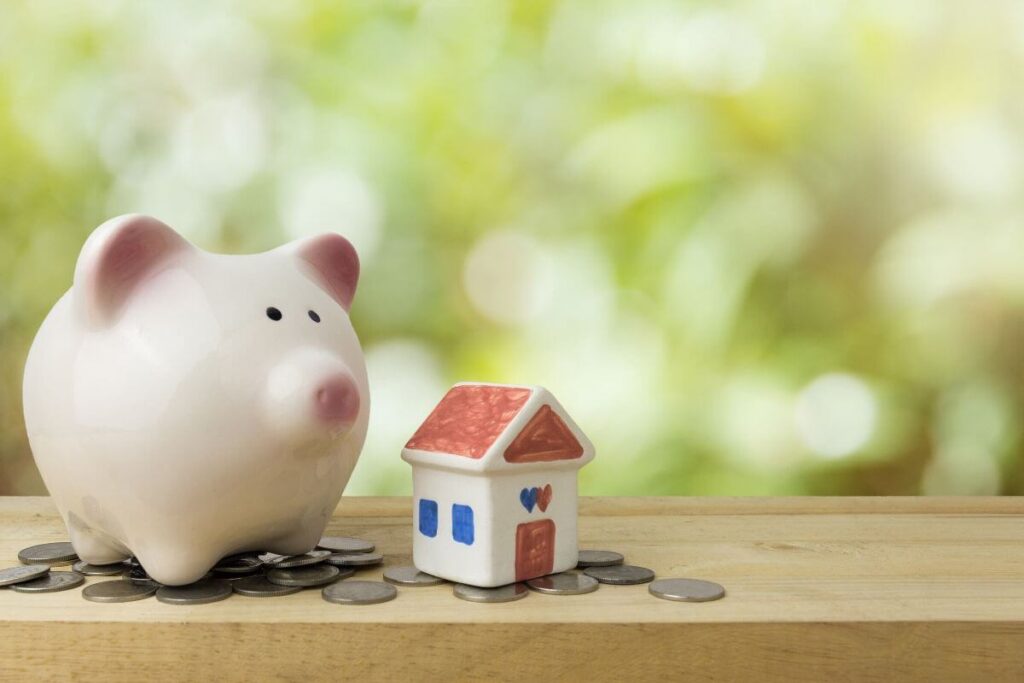 When you are looking at savings accounts, do you know where to find the best interest rates? Well, according to a CNBC report, you can make 17 times as much interest with an online savings account.
Most savings accounts offer an "annual percentage yield" or APY. When shopping for a savings account, this number is important. The APY refers to the amount of free money you earn by having money in a savings account over the course of a year. The national average APY of brick-and-mortar banks is 0.09%, but if you check out an online bank, the average APY is close to 1.50%.
Make sure to protect your money; you want a bank where your hard-earned savings are FDIC-insured.
Why can you earn more by depositing your money in an online-only bank? One of the biggest reasons is that they do not have the overhead costs associated with having a building, or multiple buildings, in every town.
Best Online High-Interest Savings Accounts
CIT
When it comes to banking, interest is your friend. The higher a bank's APY (or interest rate), the more money that bank pays you to bank with them. The higher a bank's APY, the faster your savings grows.
The average APY you can expect from a bank is about 0.08%. That is nothing compared to CIT's Savings Builder account interest rates. (for CIT's current APY, see banner below)
CIT offers massive interest rates! Massive interest rates means CIT wants to pay you more money to bank with them. CIT called this account Savings Builder is because it wants you to put your savings on autopilot. They want you growing your emergency fund faster than ever before. If you can deposit $100/month into a CIT Savings Builder account, you will earn the interest rate stated on the banner above.
Start earning a lot more money with your bank. Open a CIT Bank account here
Chime
Want a hands-off approach to saving money? Chime Bank offers an automatic savings program. This can be advantageous for a number of reasons.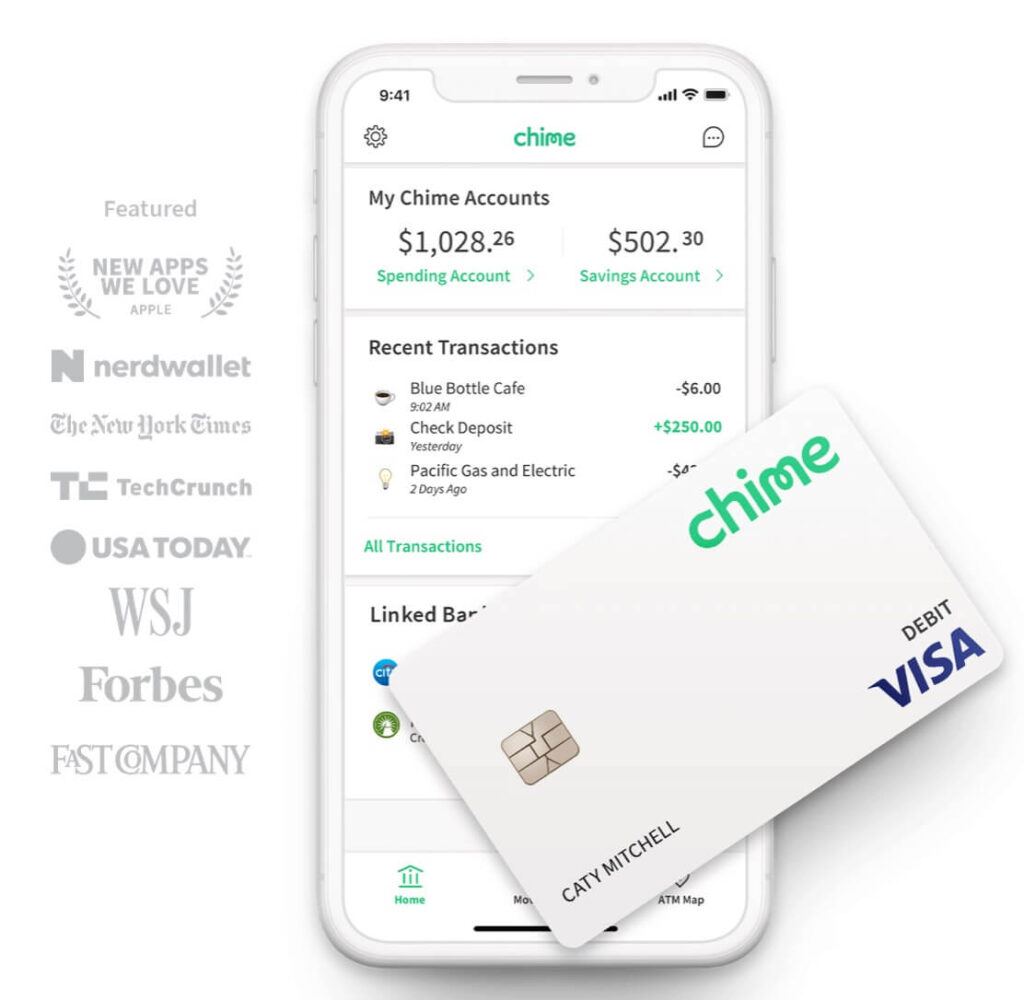 First, you do not have to worry about making the deposit and secondly, since the transfer happens automatically, you probably won't miss it. Their approach to saving money comes in the form of spending money. Each purchase made with a Chime Visa Debit Card can be rounded up to the nearest dollar amount. That money is then deposited into your savings account. Spend some, save some!
Chime's business revolves around protecting it's customers. They have an A- Rating from the Better Business Bureau and an Excellent Rating from Trustpilot.
Apply for Chime Bank (for free) here. It only takes 2 minutes.
Vio
If you are simply looking for high APY, the online bank Vio, as of November 2019, offers a 2.07% APY on all balances. There are no monthly fees, unless you want a paper statement, and depositors are FDIC-insured up to $250,000. What makes Vio attractive is that interest is compounded daily, meaning that you will earn interest on the interest you earned the previous day. This will help grow your money even faster.
Vio requires $100 to open an account and, according to their website, they regularly monitor competitors rates to ensure they stay competitive. They are a division of MidFirst Bank, and with $19 billion in assets, it is one of the largest privately held banks in the nation. The 69-year old establishment was accredited by the Better Business Bureau in 1971 and is A+ Rated. You can check out Vio here.
How to Get Matched with Offers for Personalized Online Savings Accounts
The savings account that is best for you may not be the best for someone else. When shopping around for a savings account there are many factors to keep in mind. One consideration to ponder, and possibly the most important, is if you need the services of a brick-and-mortar bank.
It makes sense to open an online savings account if the institution matches your specific personal finance needs. Online banks typically offer higher interest rates and are insured through the FDIC.
Healthy Savings Account – How Much Money Should I Have Saved?
It has long been considered sage advice to keep three to six months' worth of living expenses in a savings account for emergencies. The total amount will be thousands of dollars, but achieving that goal isn't as intimidating as it sounds, especially if you commit to the CIT Bank Savings Builder. You will automatically increase your savings month-by-month.
How Many Savings Accounts Should I Have?
Realistically, as many as you need. Many are taking a compartmentalized approach to their finances. We touched upon this in our online checking blog post, but it is common to have more than one.
One savings account might be linked to a checking account and only be used for overdraft protection
Another might be used for a long-term financial goal or purchase (saving for a new car so you can pay cash and not borrow any money)
A third might be designated as an emergency fund
The possibilities are endless. Want to save for a child? Open an account just for them and add to it when you have extra money, like bonuses or tax returns.
Where To Open a Savings Account
If you have ever flown with a major airline, you probably heard a flight attendant tell you and the other passengers to look around for the nearest exit — it might be right behind you. In other words: Don't look in the normal places.
The same holds true with trying to find a good bank to open a savings account. Look around, or, more specifically, look online. See if an internet-only bank will pay you more interest. If earning an interest rate 17 times greater than the brick-and-mortar average sounds like a winner to you, then you know where you need to look to open a savings account.
Remember, you don't have to put all of your eggs in one basket. You can have multiple savings accounts. Before making an all-or-nothing switch, open a new account with a smaller balance and give the online bank a test drive. This may be an option for those wanting to try internet-only banking for the first time.
The Best Bank for a Savings Account
Want a bank that provides a variety of solutions for your financial needs? Check out CIT Bank Online. The financial stalwart has been helping people save and empowering businesses for a century. Known for their leadership and social responsibility, CIT has earned an Excellent Rating from Trustpilot; 91% of customers rank their experiences with CIT Bank as excellent or great.
Not only do their clients rate their experience high; their industry awards speak for themselves. They were one of Monitor Daily's Top 50 Bank and Finance Leasing Companies in the U.S. two years in a row. CIT Bank is also a good place to work; they were recently named one of Forbes' Best Midsize Employers.
Their tiered savings plans offer a variety of interest rates that allow you to maximize your savings and reach your goals fast. Recently, CIT's Savings Builder account was offering an APY up to 1.85% with a minimum balance of $25,000 or a $100 monthly deposit.
Click here to get started with CIT Bank (and start saving effortless money)
Bonus: Health Savings Account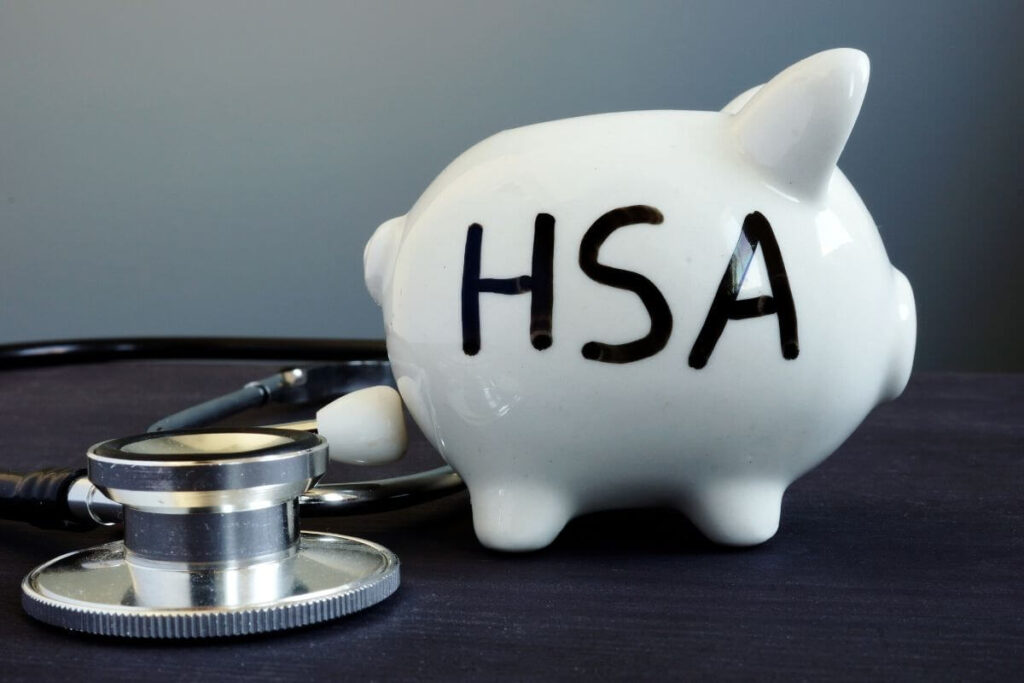 If you have $5,000 tucked away in one or more emergency fund accounts, it might be time to consider opening a Health Savings Account.
What is a health savings account?
An HSA is used in conjunction with a high-deductible health insurance plan. The goal is to save enough money to cover your high deductible. They are a convenient way to help safeguard your other savings accounts and are generally not subjected to federal income tax.
The earnings in the account grow tax-free (check with your accountant or financial advisor for more detailed information). You can keep your HSA contributions in a savings account or invest them for a greater earning potential.
Anyone can contribute to your HSA, including family members or your employer. The money may be used for a wide range of medical, dental and mental health costs.
Health care savings account limit 2020
There are contribution limits on HSAs. Once the limit is reached, there is no longer any pressure to add to it. Cap limits in 2020 are $3,550 for individuals and $7,100 for families.
Where to open a health savings account
Sometimes an employer will offer an HSA, but if you do not have access to one at work or you are self-employed, then you can open one with Lively. There is no cost to individuals or families. Lively offers interest on the balance, a mobile app for easy transfers or monthly recurring contributions and tax advantages as well. And, if you want to invest your money, you can do so through TD Ameritrade at no extra cost.
Lively HSA Review
Opening an HSA at Lively only takes a few minutes. Because you contribute pre-tax dollars to your Lively HSA, you will lower your income tax. This is a significant benefit if you are on the border of the next highest tax bracket.

To qualify for an HSA, you will need a high-deductible healthcare plan. These kinds of high-deductible plans have lower premiums. The amount of the deductible will vary based on your plan.
In 2019, a qualifying plan must have a deductible of $1,350 for individuals and $2700 for families. Also, plans must have a maximum out-of-pocket amounts of less than $6,750 for individuals and $13,500 for families. Livelyme.com offers a free calculator tool to see if you qualify for an HSA account.
In order to really take advantage of everything that an HSA offers, it is recommended that you make the maximum contribution allowable by the IRS. If you are 55 years old or older, you can contribute an additional $1,000 in the way of a "catch-up" contribution.
Currently, Lively HSA will pay you a 0.60% interest rate on a balance of $15,000, but you will earn a minimum of 0.25% on any amount. Remember, you select an investment option for your money.
Once enrolled in a Lively HSA plan, you will receive a branded HSA card that works like most debit cards. You can use this card to pay for qualified medical expenses to doctors, dentists and at the pharmacy. With Lively, you can reimburse yourself for out-of-pocket expenses that your insurance plan doesn't cover. It even covers glasses.
People who are younger have historically utilized health care services at lower rates than those who are older. When you apply at Lively, you also have access for investment opportunities at TD Ameritrade. The company offers a broad range of investment products including stocks, bonds and CDs.
Another feature of an HSA is that the funds roll over each year until they are used. You are never at risk of losing any money that you, or your employer, has contributed.
Visit Lively's website today to open your fee-free HSA account.
Related Money Saving Posts:
This website contains affiliate links, which means that if you click on a product link, we may receive a commission in return. Budgeting Couple LLC is a participant in the Amazon Services LLC Associates Program, an affiliate advertising program designed to provide a means for sites to earn advertising fees by advertising and linking to amazon.com