Save Money on One Income: 9 Frugal Hacks
This post may contain affiliate links. Please read our
disclosure
for more info.
It can be difficult to figure out ways to save money on a tight budget when you are living on one income, but it can be done with a little determination, some sound advice, and a bit of technology.
You can save money while living on one income.
Below I share some tips on how to save money each month when you are living on one income.
And, keep in mind, even if you live in a two-income household, these tips will put you further ahead financially.
1. Pay Off Debt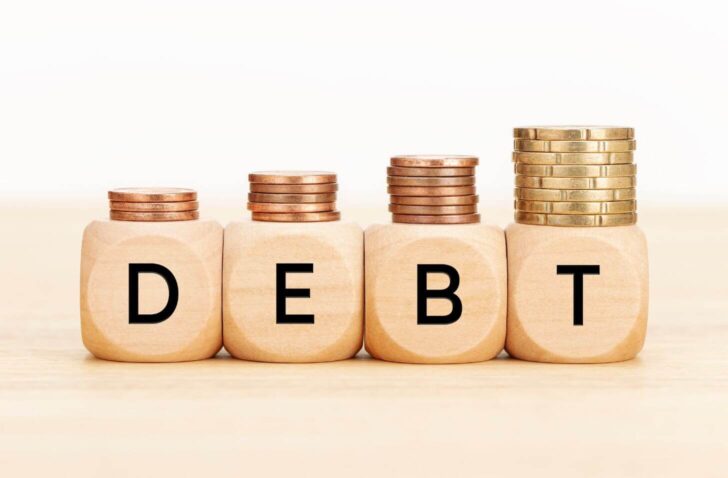 As long as we owe money to someone else, we will never be financially free.
Credit cards charge anywhere from 17% to 27% (or more) in interest.
If you only pay the minimum, it will seem impossible to pay off the debt.
Try to pay off your credit cards fast.
The less you owe on a debt, the less you will pay in interest.
To pay off your debt as fast as possible, consider a balance transfer credit card
Balance Transfer Credit Cards Lower Your Interest Rate
Balance transfer credit cards allow you to transfer your credit debt to a new credit card.
Why would you do this?
For a much lower interest rate.
Some of these balance transfer credit cards will give you 12 to 18 months of no interest.
You will get out of debt faster, and spend less money doing it.
Credit Land does a great job of comparing different balance cards (look for the longest term and the lowest transfer fee).
2. Save Money on Food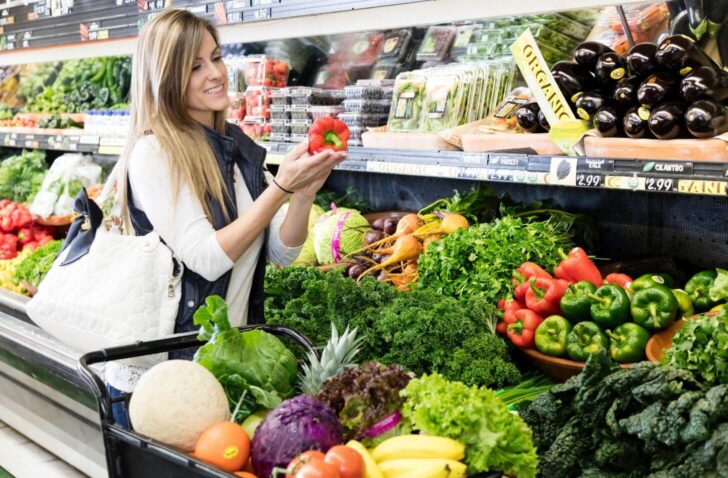 The average American spends $4,500 a year on food with a lot of that being lost in the drive-thru lane (this could easily cost $12 a day) and bad grocery-shopping habits [source].
If you want to cut down on food costs, try eating at home more, and follow a few simple grocery-shopping hacks.
Don't shop without a list and definitely don't shop hungry.
If you can avoid impulse buys (I'm talking about those tasty-looking snacks that are hard to pass up), you'll be surprised by how much money save every trip.
Then step-up your grocery-shopping game by earning cash back at the grocery store.
Earn Cash Back On Groceries
The Ibotta app pays you free money to grocery shop.
Simply create an Ibotta Cash-Back Grocery List and go shopping.
Take a picture of your receipt with the Ibotta app, and free money will go straight into your Ibotta wallet.
(In our experience, the free money hits your account within seconds of the receipt picture being taken.)
What do you do with your free Ibotta money?
That's up to your.
Deposit your money directly into your bank account, or redeem a free gift card to your favorite online retailer.
It's time to maximize your savings on food.
Don't shop hungry, keep a grocery list, and earn cash back on groceries with the free Ibotta app.
You'll get a $20 welcome bonus from Ibotta just for using the app!
Download the free Ibotta app here to save money on groceries + get a free $20 Ibotta Welcome Bonus!)
Want to hear even more ways Ibotta can save you money? Check out our Ibotta explainer video, here!
Click here to grab your $20 Welcome Bonus when you try out the Ibotta app today!
3. Understand Your Finances and Use Budgeting Tools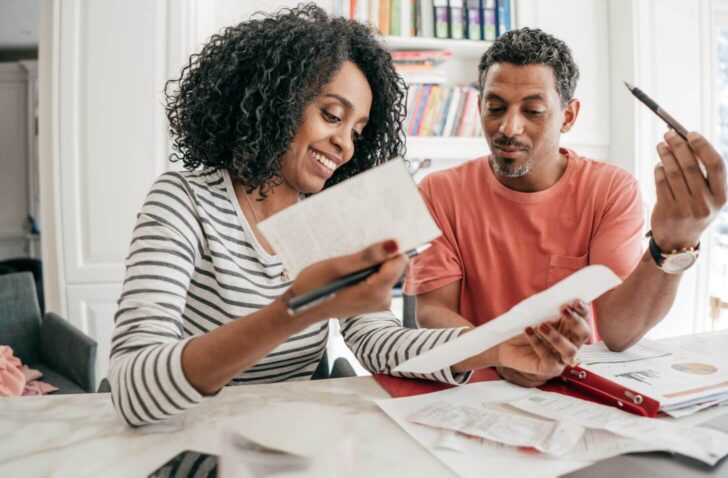 In order to be successful with a single income, set aside some time to figure out and understand your finances:
How much money do you have coming in each month?
List all your expenses (mortgage, rent, groceries, phone, auto loan, water, electric, gas, insurance, property taxes, cable, internet, etc.)
Add up how much money do you spend on expenses/bills each month?
Which of those bills you pay are absolutely necessary and what is the amount? (Sorry, the internet and cable might not be essentials.)
Mark on a calendar when you get paid and when your bills come due.
Determine how much you have to set aside each paycheck to take care of groceries and bills.
When you have a clear snapshot of what you make and what you spend, you can now look for ways to spend less than you earn so you can save money.
Ultimately, that is the key: Spend less than you make.
Do this, and you can save.
Free Workshop – Join our free Simplify Money Workshop
The *only* way to save money is to spend less than you earn. That means you need to decrease your expenses or increase your income.
We want to help you do both.
Join our FREE Simplify Money Workshop to learn the fundamentals of growing wealth. Because when you can spend less than you earn, your money has no choice but to grow. You will build your savings and pay down debt.
What's more? We've got a bunch of free money-hacks to share with you:
Hacks to lower your monthly bills
Hacks to spend less on debt
Hacks to start investing
Hacks to increase your income by $20/month (with no extra effort)
This workshop has everything you need to accomplish the cardinal rule of personal finance: keep your income over your expenses.
Join our free 5-day Simplify Money Workshop, and start growing your wealth today.
4. Cut Your Expenses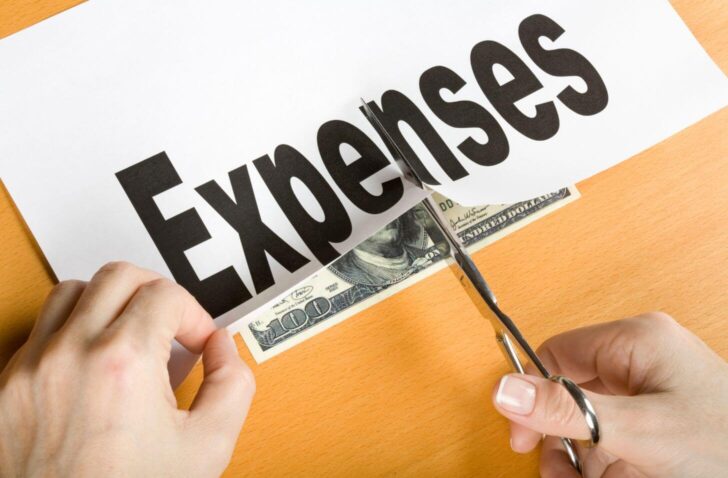 Once you determine how much money comes in every month and what your bills cost, then you can start exploring ways to cut your expenses.
Do you have a home computer and rarely use it because you are on your phone all the time?
See if you can get rid of internet service.
You can always get free Wi-Fi in coffee shops, fast food restaurants, and libraries.
They can sometimes have better internet service than we have at home (a web developer friend who worked out of his house used to go to Panera Bread when he needed a quicker internet connection).
You might see some reduction in expenses when you move from two incomes down to one.
Couples save on daycare expenses, income taxes generally decrease, how much they spend on gasoline and vehicle maintenance goes down, they don't spend as much on clothes, and they go out for lunch less often.
Also, ask yourself if you really need Netflix, Hulu, Spotify, Audible, Apple TV, Disney+ and other streaming services.
Something my wife and I have done is to cancel streaming services for months at a time.
Wendi really loved The Crown.
Once she caught up, we canceled until the next season premiered. I love football.
I subscribe to the NFL Network during football season, and cancel the rest of the year.
If you have ever subscribed to a subscription service, then there's a good chance you are still paying for a service you no longer use.
It's easy to do, and more people do it than you might realize.
These companies make it so easy for us to sign up for a free trial, then we forget about it.
We promise ourselves we will cancel before we have to pay.
But, life gets in the way, and we fork out money for a service we don't want.
If the service automatically draws the money from a credit or debit card, then $8 to $10 a month will not even register.
Pro Tip: Sign up for Trim and let the service identify your forgotten monthly subscription fees. In the past 30 days, Trim has saved users more than $1 million.
Please note that Trim takes their payment immediately.
For example, if Trim saves you $10/month, they will request their 33% fee ($40) right away. But you keep 100% of the savings after that.
Sign up and save with Trim here.
5. Save Money on Housing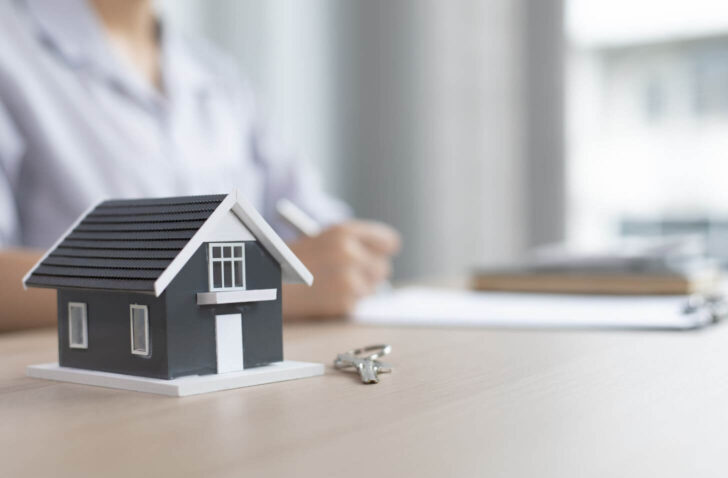 You can save money on housing several ways, from refinancing to downsizing to reducing the costs associated with living at your place.
If you own a home and plan to stay in it for at least five years, check the current interest rates.
If current interest rates are 1% lower than what you pay now, then consider refinancing.
If you look at the refi options and determine they are in your favor, you can reduce your monthly payment and increase equity quicker.
If you own your own home and don't want to refinance, you can sell and move into a smaller home.
This takes time and involves other expenses (like moving, setting up utilities and paying deposits), so it might not be the best option.
However, something else to consider: Entertain the idea of roommates or rent extra rooms on Airbnb (and save the rental income).
No matter what happens with refinancing, downsizing, roommates or Airbnb, you still have choices when it comes to saving on housing expenses.
You can check out some Energy Star-rated appliances and other energy-saving devices.
6. Save Money on Transportation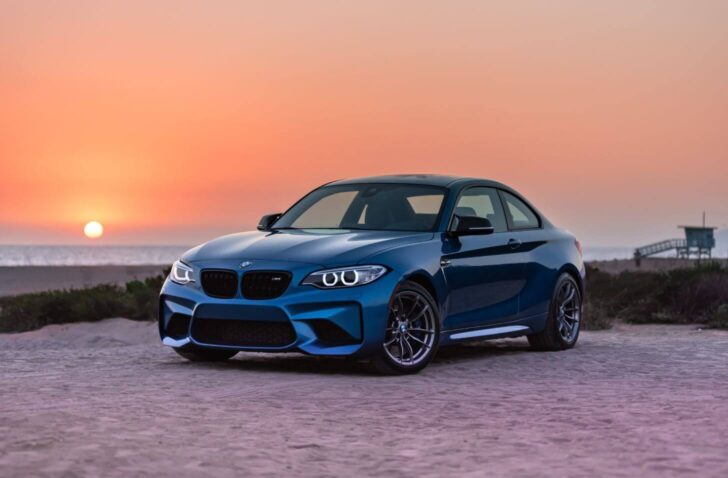 As with housing, you have several options at your disposal when you look at how to save money on transportation:
You can sell your car and buy something cheaper; you can sell your car to go down to one car; you can ride a bike; you can walk; you can use public transportation; or you can carpool.
Why you want to reduce transportation costs can be found in a study by AAA: It costs more than $9,200 a year on average to own a new car [source].
The amount includes the car payment, maintenance and repairs, insurance, gas, and licenses and registration fees.
Friends of mine had three cars.
They sold two and made up for the lack of an extra vehicle by bicycling. If they really needed a second car, then they rented one for the day.
They saved money on car payments, auto insurance (we talk about saving on insurance in Tip #8), gasoline, and repairs.
You can save on gas by using a rewards credit card, and did you know it doesn't have to be from a gasoline company?
Use a rewards card from a major bank or credit card issuer, you can get the best of both worlds:
You will earn cash back rewards for your gas purchases, and when you shop in-store and online.
Pro Tip: Credit cards can be a great financial tool if you do these two things: 1) Pay off your balance every month, and 2) use a rewards credit card that pays you cash back every time you swipe.
Some couples have earned up to $1,000 a year in rewards.
Check out some of the best reward credit cards of 2020 (check out #4 for double the rewards).
The Upside of this Free App is Free Money on Fuel Purchases
Had enough of high gas prices? Do something about it with a free app that pays you cash back when you fill your tank at the pump.
Upside, formerly GetUpside, is a cash-back app that focuses on local businesses. You will start earning rewards with just a few taps at gas stations, grocery stores, and restaurants. When you use Upside at the pump, you will lower your transportation costs.
Download the free Upside app, sign up, and look for offers around you. When you see something you like, claim it. Visit the establishment to purchase your gas, food, or meals with your linked debit or credit card. When done, just check in on the app.
Upside started as a cash-back app for gas and has been adding grocery stores and restaurants. The app works at 45,000 locations across the United States.
Choose how to get paid: PayPal, bank account, or gift card. Start earning cash back at nearby stores when you install the Upside app. Use the promo code AFF20 to grab a 20 cents-per-gallon sign-up bonus. Best of all, Upside is a free app. Get some free cash-back today.
7. Save Money on Shopping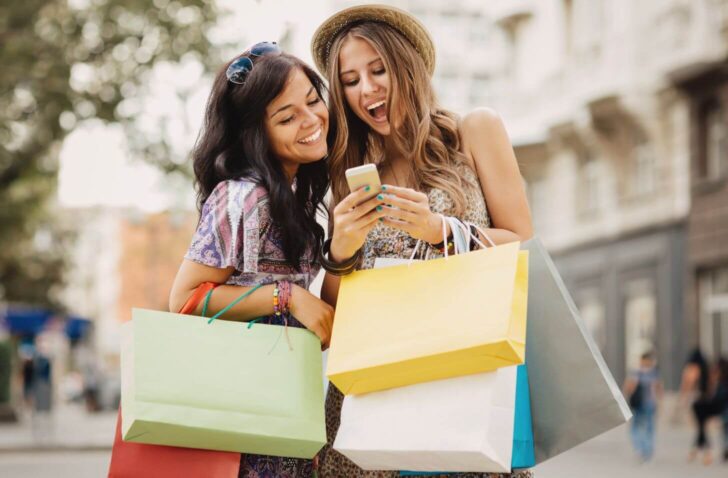 We previously wrote about 9 Target Hacks You'll Wish You Knew Sooner, and many of those tips and tricks can help you save when you shop in-store and online (my wife and I love #8 for obvious reasons) at other retailers.
If you shop in-store, sign up for the retailer's loyalty program.
You will receive emails (and maybe even regular mail) about sales and special discounts.
Store credit cards are another way to save when shopping.
My wife, Wendi, loves the deals she gets from Kohl's, but you have to use their credit card.
So, what she does is to make her purchase with her Kohl's card to get 20 to 30% off (she won't bite on those 15% off coupons).
As soon as the cashier completes the sale, she says she would like to make a payment on her Kohl's card bill.
Then she pays the exact amount of her transaction.
By doing this, she gets the nice discount, and she avoids paying interest on the credit card.
If you are shopping online, put an item in your cart, proceed to checkout and then just close the tab.
Retailers have sophisticated analytics that allow them to know when a shopping cart has been abandoned.
In order to get you to complete the purchase, they might offer you an additional 10% off or some other promotional offer.
If you don't need the latest and greatest, look for TVs, software, phones or computers that are no longer top of the line because a new model or version just came out.
When I shop Amazon for electronics, I always look for models that have fairly high ratings and are a notch below the best-in-class.
I pay attention to the three- and four-star reviews more than I do five- and one-star reviews.
Thanks to an assortment of innovative apps and services, there are so many more ways to save. It used to be to wait for a sale or see if there was a rebate offer.
Now, shoppers like us can be more proactive and take advantage of free apps and services to keep more cash in their pockets. Here are some of our favorites:
8. Save Money on Insurance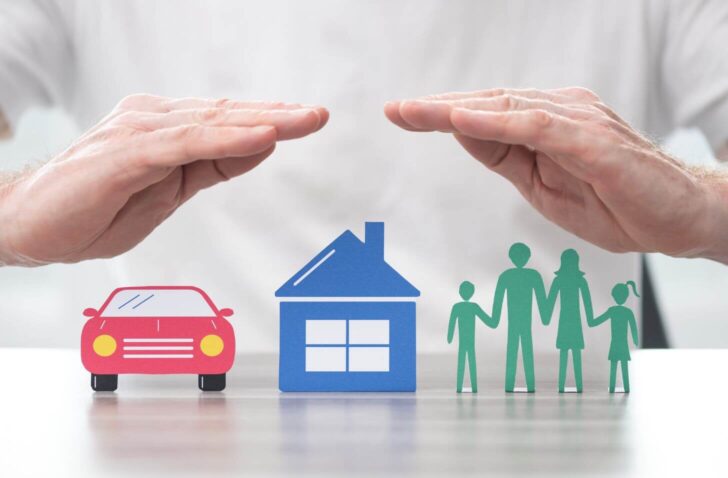 How do you save on insurance?
Don't make the mistake of shopping around on your own.
It's tough to navigate, and it takes a lot of time and effort to call the myriad of insurance providers.
Here's the solution.
Insurify is a free online home and auto insurance comparison site.
In about two minutes, Insurify will gather the rates of all the major insurance providers with coverage similar to yours now.
Simply pick the cheapest rate with no loss in coverage, and boom!
You just saved on home insurance and auto insurance every month.
Insurify saves their average user $489. Try Insurify for free here (and lower your home and auto insurance for good)
9. Use a High-Interest Savings Account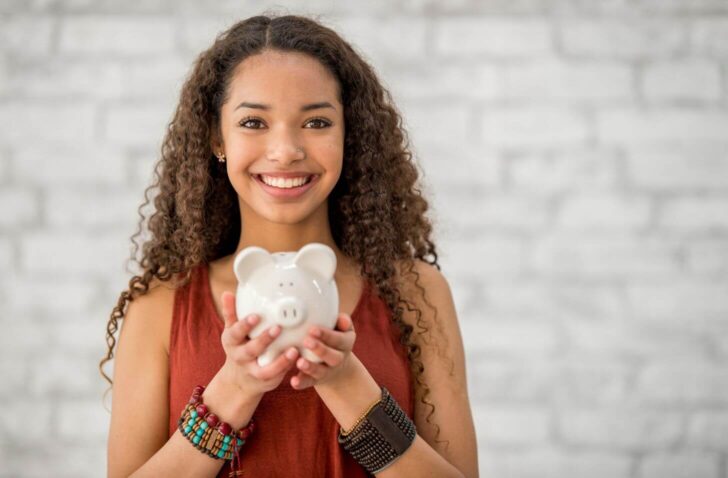 You will benefit if you develop a saver's mindset:
Whenever you implement one of these hacks, promise yourself you will deposit the money in a savings account, but not just any savings account.
You want to deposit your money in a high-savings account.
You really need to have a savings account to put your money in an out-of-the-way place that's not so easy to access.
Your checking account is designed for quick and easy spending; but the government places limits on how often you can withdraw money from your savings account.
By making it more difficult to withdraw your money, you become more likely to leave the cash alone and build your savings.
Unfortunately, not all savings accounts offer the same interest.
Pro Tip: CIT Bank's Savings Builder account offers +10X more interest than the national average for savings accounts. This is a huge opportunity for your emergency fund. (See CIT's live banner below for the current Savings Builder APY)
All it takes is a $100 minimum deposit to open an account.
Just for some perspective, if you had $10,000 in a CIT money market account, you will earn +$100 in free money (from interest) every year.
If your money was parked in a bank with an average APY of 0.08%, you would take home a whopping $8.
Ditch your bank because they're not paying you enough interest.
Switch to CIT and start earning good money on your savings.
Time for Action
Please don't read these tips and fail to act on them.
You can save some real money, which will make it much easier to live on one income.
If I were to start slowly, I would do these three things first:
The more of these tips you implement, the more you will have to save when you live on one income.
If you are living on one income because you want to be home with your young children, it might be worth checking out remote and work-at-home jobs via the Steady app.
Want to save these tips for later? Click here to pin this post!
Be sure to follow us on Pinterest for more frugal living life hacks!
Save More money! Check out these articles next:
Save Money At Your Favorite Stores:
*Capital One Shopping compensates us when you get the Capital One Shopping extension using the links we provided*
This website contains affiliate links, which means that if you click on a product link, we may receive a commission in return. Budgeting Couple LLC is a participant in the Amazon Services LLC Associates Program, an affiliate advertising program designed to provide a means for sites to earn advertising fees by advertising and linking to amazon.com