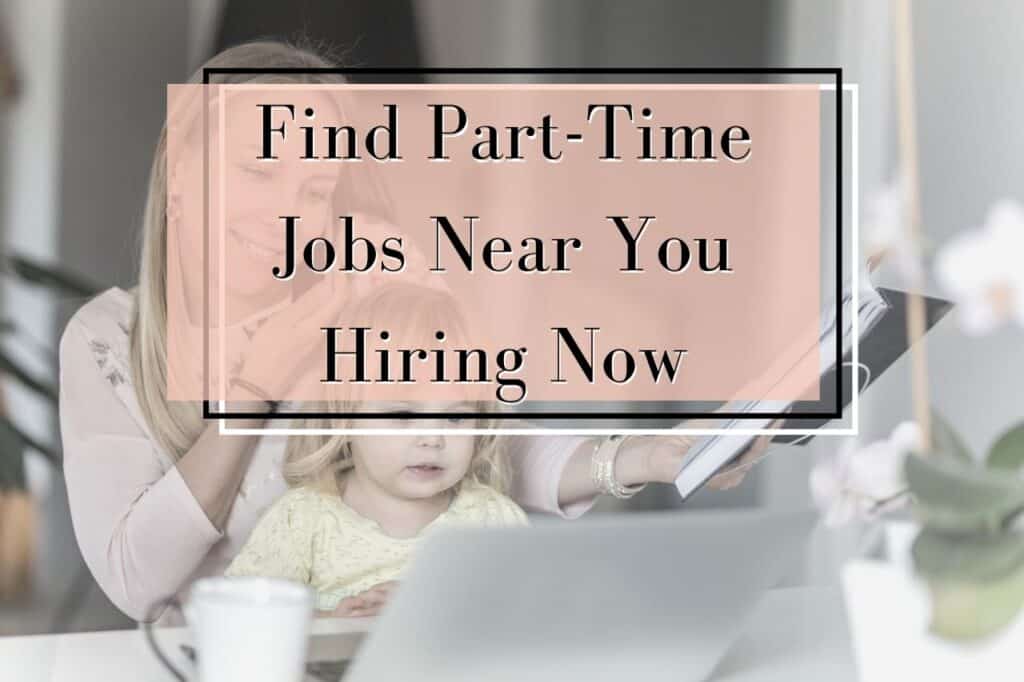 Are you ready to put your skills to work? Steady app will help you find part-time jobs near you. 
Imagine working when you want, where you want and how often you want — even part-time if you choose — at a job that you love. Sound too good to be true? Well, it definitely isn't. Nearly 60 million Americans have joined the freelance work revolution, according to a recent study. And what is even more surprising is that more than half say that there is no way that they could be lured back into a traditional 9 to 5 job.
Sound interesting? Ready to take the plunge and earn your slice of the 1 trillion dollar work-for-hire pie? The Steady app will help connect you to these jobs available in your area. Now you can always be in the right place at the right time to capitalize on a side-hustle opportunity. 
As the labor market strengthens, freelancing has turned into a viable way to earn a living — not to mention an attractive one — for people willing to work on a contractual, short-term basis. This work can either be full-time or part-time to supplement their incomes.
Ready to explore Steady?
Why We Like Freelancing
It's no wonder contractual work is booming. As a freelancer, you have the opportunity to select work that is interesting to you — and that you are good at performing. Topping the list, you are free to determine your value.
You know that time is money, and as a disciplined freelancer, you can finally start earning what you are worth. Is part-time work more your style? You're covered!
Technology has reinvented the way people earn their living, and it is easier than ever to launch a new career or earn additional money with a side hustle.
Let's look at some beneficial reasons to enter the freelancing marketplace:
Be your own boss: No more clocking in, clocking out, and being told when to come to work. Perhaps the most common reason for taking the plunge into the gig economy is that you are in full control of your work schedule.
Freedom: Whether you want to work from a sandy beach or from high atop a mountain next to a stream, many opportunities on Steady don't require an office. They allow you to work from virtually any location in the world.
Earnings: Here is something to consider. Did you know that, traditionally, freelancers get paid more than their friends who work regular jobs? A recent freelance job market study reported that 56% of respondents said they earn more money than their colleagues who work a full-time job.
Job Security: Have you experienced being laid-off or terminated from work? Maybe you were one of the lucky ones that stayed, but you recognize the writing on the wall. Freelancing gives you the confidence to know that you will always have the ability to be employed.
Multiple streams of income: When you freelance, you will pick up a number of clients. The income you earn will not come from just a single source, like those who work regular jobs. If you were to get laid off from a 9-to-5 job, you go from full employment to no employment. However, with freelancing, you might go from five clients to four: You will have money coming in.
Do what you love: If you love the work you are doing, it will show through to your clients. Making customers happy is thrilling, but do you know what else is thrilling? Word-of-mouth advertising. When clients trust you, they tell others. When that happens, your business grows.
There are many more benefits of being a freelancer, and the Steady app allows you to research companies that are looking to hire contract workers to find your perfect fit. There are jobs available in many sectors of business, so something is sure to appeal to you.
Also see: How to Make $100 a Day
What is the Steady App?
The Steady App finds freelancing work for people looking to supplement their income or work full-time on a contractual basis. It contains job listings from companies that hire freelance workers, and it allows its members to quickly scroll through job offers and apply directly to the company for consideration.
Steady is changing the way America works by allowing people to find work, get financial advice, and save money with deals on everything from healthcare plans to taxes.
Since its inception in 2017, the company has grown to 1.5 million registered members who are finding work on their terms. The platform allows people to plan for a financially stable future while empowering each user to be in control of their career goals.
How Does the Steady App Work?
The Steady App saves you time by connecting you with compatible on-demand jobs that match your skills and availability to help you earn additional income. They will even track your earnings for you. 
Is the Steady App Legit?
NBA legend Shaquille O'Neal thinks the Steady app is legit. In 2018, O'Neal joined the company as an advisor and advocate. Before that, Steady earned a spot in Fintech71's prestigious 10-week accelerator program.
Let's also remember 1.5 million users have used Steady to earn money. On average, Steady has helped side-hustlers like you earn an additional $4,000+ per year. What would you do today if you had an extra $4,000 sitting in your savings account (we like CIT Savings Builder)? Is that enough to pay off credit card debt? Finally get rid of that car loan? Close out that student loan for good?
They offer you perks called "Boosters" that reward you for improving your financial health. For example, one recent Booster gives you $50 to open an account with Chime Bank.
The Steady app is legit because the Steady app wants you to succeed. 
Is the Steady App Safe?
Steady has measures in place to detect and protect you against malicious, deceptive, fraudulent or illegal activity.
To secure your personal information, Steady requires you to authenticate your identity to use certain tools and conduct certain transactions. Steady also stores your personal information on a secure, encrypted network.
Steady may also request information from you to ensure proper identification.
So yes, the Steady app is safe. 
How Do You Sign Up for the Steady App
Getting started is easy. If you want to search for jobs and see what is available in your area, enter your ZIP code. If you wish to apply for an open position, you will need to create an account. You can use your Facebook credentials to log in or you can sign up by providing your name, email address, phone number and setting a password.
You can sign up online through your browser or through a mobile application that is available in the Apple App Store, as well as, Google Play.
Then, answer a few questions about what type of work you are interested in doing, and Steady will return a list of jobs that it feels fits your skills.
When you see a job that you want to investigate further, follow the link and you will be taken to a page containing in-depth details about the position. For some positions, you may be asked to complete a background check or show proof of your credentials. When you are ready to apply, just select the 'apply' button.
Related Post: 33 Ways to Make Money Fast
Searching for Work on Steady
Ready to start searching for your new freelance opportunity? Searching for work couldn't be easier. Just enter your ZIP code. That's it.
Whether you are interested in a certain type of job or want something unique, Steady has the resource needed to become a successful freelance entrepreneur. Like offering bonuses and helping with your taxes by helping you track your income. They even offer investment opportunities.
How to Apply for Work on Steady
Most Steady applications take anywhere from 30 to 60 minutes to finish, and there is normally an approval period that takes a couple of weeks to complete. Once you are up and running, you manage your profile and accept work that is right for you, on your terms.
Once established, many users will take the survey-style profile generator to help narrow down exactly which jobs are a good fit.
Kinds of Work Available on Steady
Once the Steady App knows where you want to work, it will give you a series of job categories to choose:
Work from home.
Anytime work.
Part-time or full-time work.
Recently added work.
Steady accommodates virtually any schedule. Want to work at night? No problem. Need home-based work? Willing to travel? The sky's the limit, just like your earnings potential. Many freelance jobs grow into something more. Some freelancers start their own company, hire staff and become successful entrepreneurs.
Part-Time Jobs Featured on the Steady App
Check out some opportunities offered through Steady and see what suits your abilities. These are jobs that were recently listed and are available for qualified applicants to start earning a lucrative income right now!
Lawn Care: Have a passion for the outdoors? Love the smell of grass? Want to earn up to $1,000 per week? If you are a lawn care professional, Lawn Love wants to help you build a denser, more profitable lawn care route. You will need your own transportation and equipment, but Lawn Love supplies the customers and takes care of the billing, quoting, customer calls, and marketing. Choose only the jobs you want.
Virtual Assisting: Want to help turn female entrepreneurs into rock stars? Take Back Your Power Now, LLC. does exactly that, and they are looking for virtual assistants to help support their Facebook Ads Specialist. The work-from-home pay is $18 per hour, and the hours are flexible.
Pet Care: Love animals? Then check out Care.com on the Steady app. The company helps families that need a variety of caregiving services, including pets. Set your own hours and pay rate and take on more jobs as time allows. The company claims that they match a caregiver with a family every three minutes. How's that for work on demand?
Tech Support: Like helping others with their software issues? Like working from home? Want a flexible schedule? Then Astro HQ may want to talk with you about becoming a Technical Support Representative for their software product. If you have a strong technical background and love solving puzzles, Astro HQ pays an average of $15 per hour.
Tutoring: Have computer skills? Cambridge Network pays an average of $15 per hour to help assist students online using Zoom, a cloud-based video platform. Work during the week or on weekends, it's your choice.
Freelance Writing: Have you ever wanted to be a writer? Apply at Inverse, and you could be one step closer to your dream. The company hires home-based writers who can report on emerging technology. This is an exciting position that includes tasks like conducting phone interviews, pitching story ideas and developing coverage angles to tell a story about the future of technology.
Delivery Service: Want the opportunity to earn an additional $1,500 on a really good week? Sign up for Steady and apply to Postmates. The company operates 24-hours per day and uses technology to pair local businesses with people to make deliveries. No car, no problem. According to their job posting, deliveries can be made using bicycles, motorcycles, or even scooters.
Data Analyst: As a Data Analyst with Curvo, you will spend your day providing technical and customer success support to users via Live Chat, email, and phone on the use of the Curvo application, and you will get paid up to $60,000 per year doing it.
Get Working With Steady
With Steady, you can boost your income and, who knows, maybe you will be earning more per hour than 70% of the workforce. You may not want to work a 9 to 5 job ever again.
If you still aren't convinced to give Steady a whirl, consider that the company has a 5-Star Better Business Bureau rating and a 4-star Trustpilot ranking with nearly 70% of reviewers rating them as excellent! One verified reviewer reported getting paid $75 within three days of joining just for opening a free bank account.
Steady offers work in a variety of occupations, but if you know what you want to do check out some of the other players in the gig economy like:
Want to find other ways to make money?
Follow us on Pinterest for more money making ideas!
Want to save this post for later? Pin it here.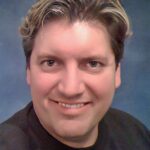 Dan Starcher is a former award-winning photojournalist who now focuses on communications for government agencies. He also writes for Wooster Media Group LLC. He lives with his wife and son in Wooster, Ohio.