21 Ways to Make Money Now: Start Earning Today
This post may contain affiliate links. Please read our
disclosure
for more info.
How would you like to make money now? Who wouldn't, right?
Making money fast may be a lot easier than you ever thought. With the increase of gig economy opportunities and the simplicity of making money online, you can make cash almost everywhere you turn.
The easiest way to make money is through app-based side hustles:
If you're ready to boost your income, reach your savings goals, and finally pay off your high-interest debt, here are 21 ways to make money now.
Make Money Now: 21 Ways to Make Cash Today
[learn_more caption="Table of Contents"]
[/learn_more]
Net Welcome Bonuses by the Plenty
Welcome bonuses are easy ways to make fast cash. Many sites and apps offer bonuses for registering for their site. Here are a few you can sign up for today to start earning instant cash.
1. Get Cash Back on Everyday Purchases – $10 Welcome Bonus
Download Ibotta and receive real cash for purchasing things you already buy. Before you go shopping, you can add offers to qualify for Cash Back. Once you purchase a qualifying item, take a photo of your receipt to begin earning real cash.
If you love to shop, Ibotta is the perfect way to make quick money.
If this deal wasn't good enough, you can get a $20 Welcome Bonus for signing up today.
Want to hear even more ways Ibotta can save you money? Check out our Ibotta explainer video, here!

2. Automatically Earn Cold, Hard Cash for Shopping and Dining Out – $1 Welcome Bonus
Make the easiest money you've ever made by using the Dosh App. Simply link your debit or credit card to the Dosh app and start earning up to 10% Cash Back on your everyday transactions with over 1,000 stores and restaurants.
Once you start earning Cash Back, you can transfer your funds to your bank accounts, PayPal account , or donate it to charity.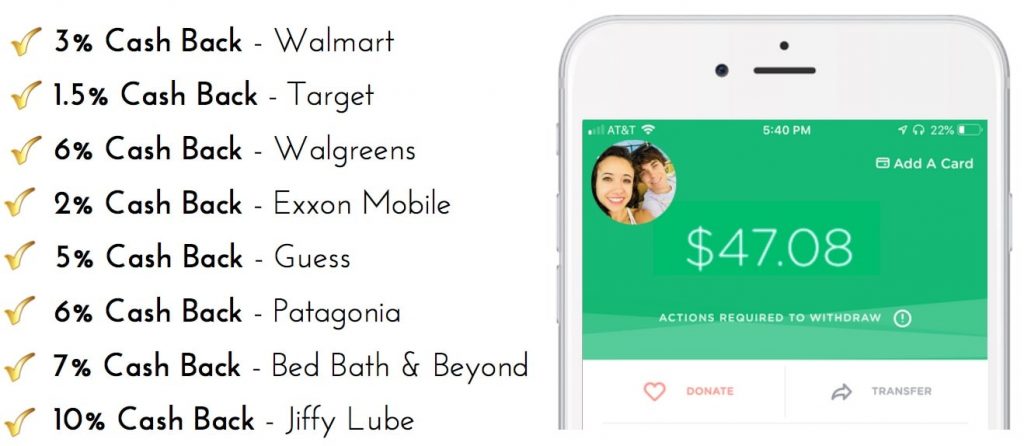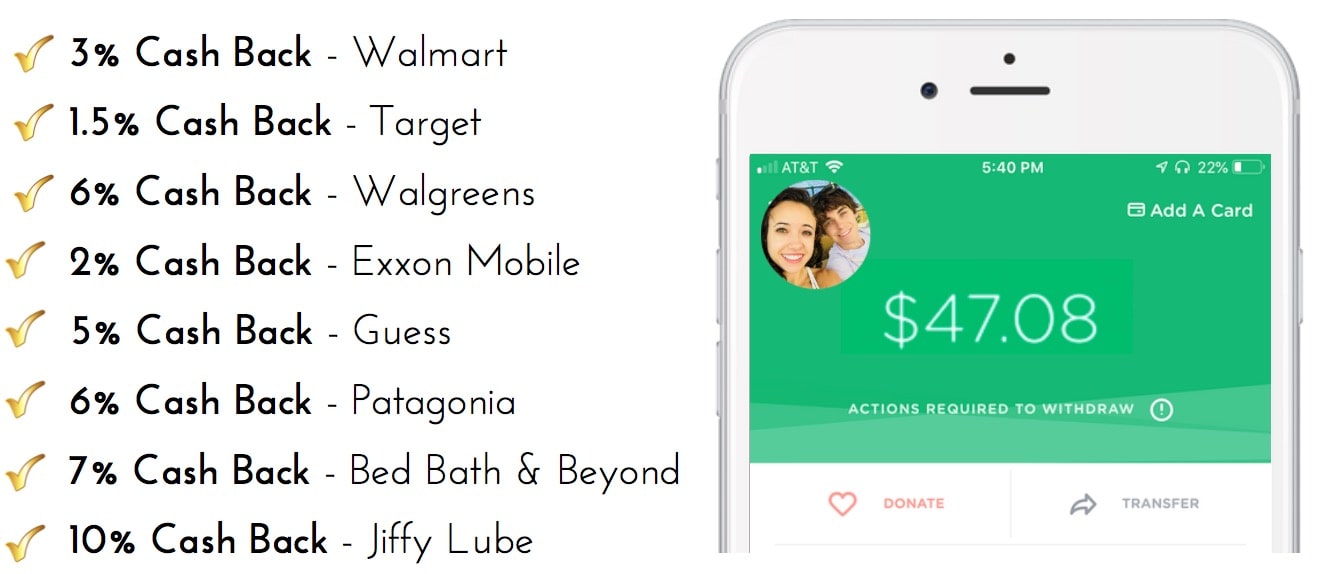 If this deal wasn't sweet enough, you can also earn $5 for each friend you refer to Dosh.
If you want to make money now, receive $1 just for signing up for Dosh.


3. Up to 40% Cash Back at Over 2,500 Retailers – $10 Welcome Bonus
Over 2,5000 retailers pay Rakuten (formerly Ebates) a commission for sending shoppers their way. The good news, they share this commission with you.
You can receive either a Fat Check or PayPal payment every quarter for using promo codes and shopping the latest deals and discounts right from your phone.
Sign up with Rakuten and get a $10 Bonus Today.
Make Money Now Online
If you want to make money now, right from your home, join the other 4 million Americans doing just that. Instead of wasting time commuting to another location, hop on your mobile device and start making money today.
Here are few ways you can earn fast-cash right from your couch.
4. Earn $22 Per Hour for Teaching English Online
How would you feel about teaching English online for $22 per hour? Well, VIPKID lets you do just that. If you want to take your teaching career online, VIPKID takes care of the stuff behind the scenes.
VIPKID establishes the curriculum and does the leg work for you. All you need to do is pick your hours and commitment level.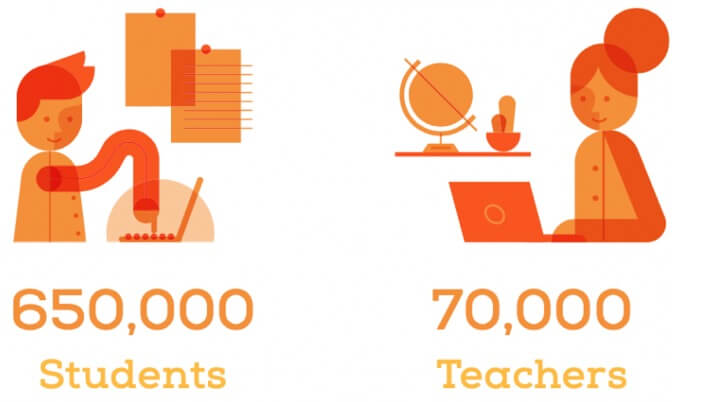 And, on top of earning $22 an hour, you can earn Extra Cash for referrals, incentives, and other opportunities.
If you're ready to start inspiring kids across China with one-on-one English courses, join VIPKID.(must have a Bachelor's Degree)
5. Earn Gift Cards for Browsing the Web and More
Swagbucks is a free site that lets you earn Free Gift Cards and free money now for shopping, watching videos, taking surveys, surfing the web, and more. Once you create a membership account you can start earning points toward free gift cards.
You can also discover deals and coupons on your everyday purchases.
Create your free membership today and earn a $10 Bonus.
Also See: Is Swagbucks Legit? (+ Money Making Hacks)
Free Workshop – Join our free Simplify Money Workshop
The *only* way to save money is to spend less than you earn. That means you need to decrease your expenses or increase your income.
We want to help you do both.
Join our FREE Simplify Money Workshop to learn the fundamentals of growing wealth. Because when you can spend less than you earn, your money has no choice but to grow. You will build your savings and pay down debt.
What's more? We've got a bunch of free money-hacks to share with you:
Hacks to lower your monthly bills
Hacks to spend less on debt
Hacks to start investing
Hacks to increase your income by $20/month (with no extra effort)
This workshop has everything you need to accomplish the cardinal rule of personal finance: keep your income over your expenses.
Join our free 5-day Simplify Money Workshop, and start growing your wealth today.
Make Money With Your Car
Your car is probably one of your biggest expenses. But did you know, it's also a Money-Making Machine? With the increases to technology advancements, your car can instantaneously help you make $200+ a day.
Here are a few ways to get started.
6. Instacart – Get Paid to Shop For Others
Since COVID-19, people are ordering groceries more that ever before (especially those who have a higher risk of infection). That means personal shoppers are in high demand. If you've been looking for a way to earn decent money during your free time, start shopping and delivering groceries on your own schedule. Check out Full-Service Shopping on Instacart
A Full-Service Instacart Shopper is the Uber for grocery shopping. Turn on the app when you're ready to make some money. You'll get a notification on your phone with a grocery order. Pick up the food and deliver your customers grocery to their door. You choose the hours you work. Whenever you find a block of time free, you can earn easy money with Instacart.
Sign up for Instacart, deliver groceries on your own time, and make money.
Quick tip: If you want to drive your car to Make Money Now, it's wise to sign up for several driving apps, so you're always busy. Using different apps allows you to market your business to a greater network of Paying Customers.
7. DoorDash – Satisfy Hungry Customers' Cravings by Delivering their Favorite Eats Right to Their Front Door
Another way to use your car to make money is to sign up for a delivery service. Apps like DoorDash allow you to be your own boss and make money on your own time.
Give the public what they want and deliver fresh and tasty goods right to their doorstep.
Begin making Great Money while on your own schedule with DoorDash.
8. Share Your Car to Earn Up to $1,000
Wouldn't it be nice to earn money when your car is sitting in your parking lot? Well, now you can, with Getaround. You can Make Money Now by listing your car on the Getaround app. This app connects car-seekers with available cars for rent nearby.
Whether you're at work or on vacation, let your car make money for you. When you're not using your car, Getaround's community can rent and unlock your car with the app.
List your wheels with the Getaround App and start making money while your car sits in the driveway.
9. Rideable Earnings for Taking Riders Where They Want to Go
Lyft is a ridesharing app that matches drivers with passengers requesting rides. AKA the perfect way to make money fast on your own schedule!
Whether you're saving for a luxury vacation or trying to pay down debt, Lyft can help you get there faster. You get to decide how fast you reach those goals by setting your own hours AND keeping 100% of your tips!
No car? No problem! Their ExpressDrive program makes it easy and affordable to rent a car and start making money now!
Keep in mind, the larger city you live in, the more money-making riding opportunities you'll have!
Get Paid for Getting Healthy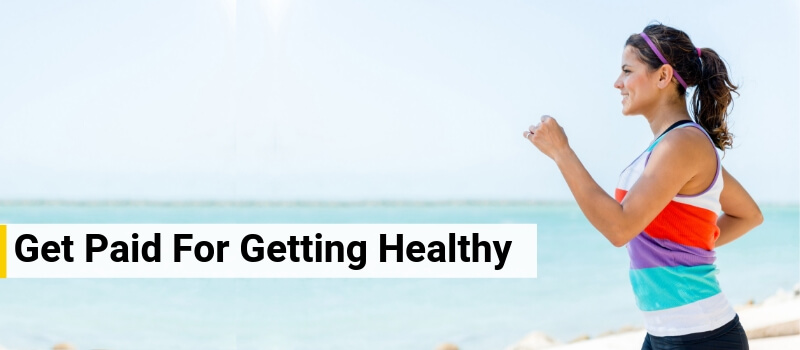 We all know we need to focus on our health and well-being. With the rise of health care costs, the healthier we are, the less we may have to spend on medical bills.
Since you need to get healthy anyways, why not get paid for your efforts. There are numerous apps that will give you rewards and dollars, for getting your sweat on.
Here are a few to get you started.
10. Earn Currency for Getting in Your Steps
Available to download in the App Store and Google play, Sweatcoin converts your outdoor steps to currency. Using your phone's accelerometer, Sweatcoin can track your outdoor steps and GPS location.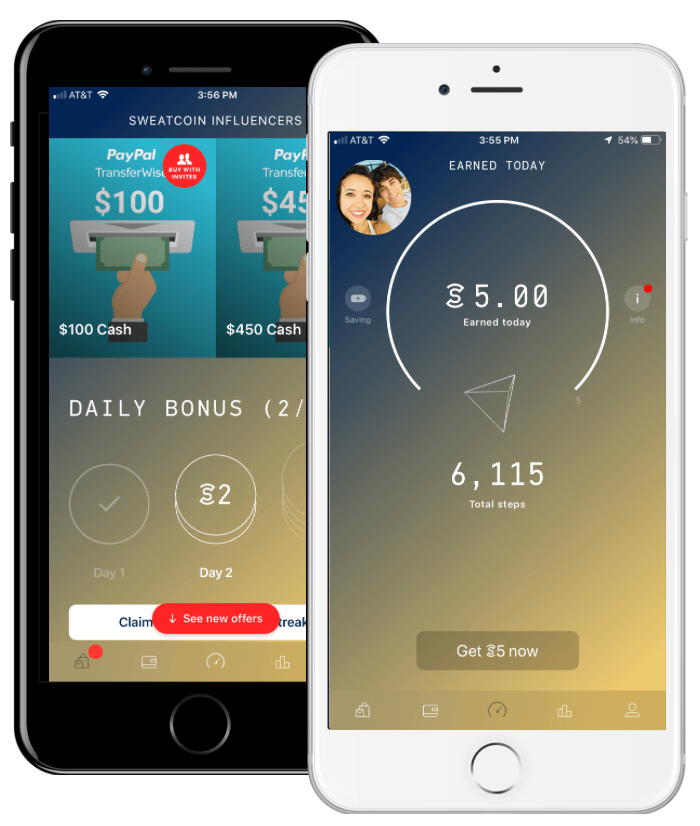 You can then convert your currency to goods, services, and experiences including anti-gravity yoga and high-tech shoes.
Download the Sweatcoin app to start sweating for coins.

11. Win Cash Prizes for Focusing on Your Health
HealthyWage gives you the chance to win cash prizes for hitting your weight loss goals and participating in corporate wellness programs. You can win Thousands of Dollars for getting and staying fit!
It's proven that incentives and games are a great way to increase your motivation to lose weight and get healthy.
If you're looking for a way to make money now and get healthier in the process, sign up with HealthyWage.
Get Your Side Hustle On
According to a new Bankrate report, nearly 4 in 10 adults have a side hustle. With the increase of popularity, side hustles are an easy way to earn extra cash.
Even if you don't have a special talent or skill, there are many side hustles you can start to make $100 a day (or more). From completing basic tasks to house sitting for you neighbors, side hustle opportunities are everywhere. If you don't know where to begin, here are a few ideas to get you started.
If you have an eye for detail, you could make money now by proofreading. Sites such as Upwork and Thumbtack can help you connect with people in need of online proofreaders.
Would you be interested in becoming a proofreader and making $40,000/year as a freelancer?
If you want a fool-proof strategy to becoming a money-making proofreader , try this FREE online workshop to launch your proofreading side hustle today.
Caitlin has taught thousands of women & men how to make a living with their proofreading skills. If you love words, details, and red pens, then you will want to check this out. It's jam-packed with relevant info that you need to know before diving into this world!

The workshop is primarily for people who can say yes to one of the following…

Are you always catching typos and misplaced commas?
Are you constantly correcting texts and Facebook posts?
Do you read through an email five times before you hit send?
Do you cringe when a restaurant menu has a misspelled word?
If so, then you can't miss her workshop. Quality proofreaders are in high demand, and Caitlin will show you exactly what you need to do to become a rockstar proofreader.
You can register for the free workshop here!
12. Deliver Items On-Demand to People Around Your Community
If you like jaunting around the city, Postmates gives you the opportunity to deliver on-demand items for fast cash.
There are no fees or commitments and you can earn 100% of each delivery you complete. As soon as you sign up, Postmates will send you a delivery bag and a prepaid card so you can deliver fare, drinks, retail items, and much more.
Download the Postmates app to start serving your neighbors.
13. Get Paid for Playing with Puppies and Kitties
If you swoon at the sight of puppies or kitties, pet sitting may be the side hustle for you.
Rover is site that connects pet owners with pet people. If a pet owner is in need of a dog walker or a pet sitter, they can visit Rover to contact verified pet sitters in their area. Rover takes the hassle out of finding someone to watch their pet in a bind.
Pet sitting is a great way to make cash fast, especially if you have limited time.
Also See: How to Invest With Little Money
14. Complete Basic Tasks for Fast Cash
Do you enjoy building furniture or have a knack for fixing things around your home? If so, why not get paid for your skills?
Task Rabbit helps consumers find handymen in their community. Once you establish a profile, task-seekers can contact you to complete a task. Signing up for Task Rabbit, is also a great way to enhance your handyman skills.
If you want to make fast cash by helping your neighbors achieve the home of their dreams, try Task Rabbit.
15. Make Cash for Your Digital Services
Do you enjoy writing, creating graphics, or developing websites? Fiverr is the world's largest marketplace for digital services. Fiverr lets freelancers from all walks of life, Earn Cash for their skills and talents.
Once you create a profile, you can start showcasing your work to get paid gigs. Fiverr offers informative resources and guides so you can maximize each job that comes your way.
16. Monetize Your Talents and Skills
If you have a special skill or talent, there's probably a way to monetize it. From teaching music lessons to selling your crafts on Etsy, there are plenty of people who will pay for your gifts.
If you're unsure of how to get started, do a little research and find others who are using similar gifts to make money. Contact them and ask them to share advice for getting started.
You may be surprise by the number of people who are willing to help you launch your side hustle.
What are you waiting for? Start your side hustle today!
Make Cash Fast by Selling and Renting Your Stuff
Did you know you have hundreds maybe even Thousands of Dollars laying around your house right now? You may not realize it, but you have cold hard cash collecting dust on your selves and in your closet.
Selling your unwanted and unused items is the perfect way to make cash today. Take some time to go through your home and find items you haven't used in the past year.
Items you may want to sell include clothes, electronics, furniture, and much more. Here are a few ways declutter your home and make money now.
17. Share Your Home with Travelers
If you have an extra room or space in your home, why not make extra cash for renting it out? Hosting guests is a great way to make extra cash while connecting with people from all over the world.
Make your home an international destination by using sites like Airbnb and VRBO. If you enjoy connecting and conversing people from around the world, it's time to list your space.Create a listing on Airbnb today to start earning cash for sharing your space.
18. Sell Your Fashion-Forward Gear with Depop
Instead of taking your clothes to a consignment store down the street, try selling your fashion-forward gear on depop.
With depop, you can buy, sell, and discover new styles right from your smartphone. Download the Depop app and stay capitalizing on great finds in your closet.
In addition to giving you a platform to earn money, Fat Llama backs their partners up to $30,000 or $65,000 for coverage against loss or theft.
19. Use Your Social Media Network to Unload Your Junk
Using social media is great way to unload some of your unwanted junk. Facebook Marketplace makes it fast and easy to post all of your unwanted gear in one location. Facebook Marketplace allows you to sell everything from clothing to garden furniture.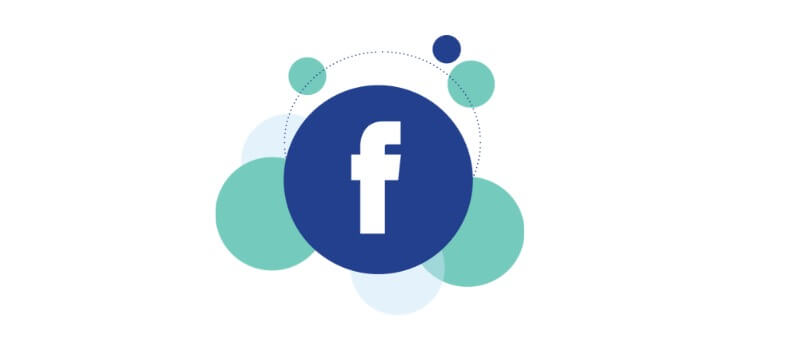 Once you create a post, buyers can message you for details and further negotiating. Selling your stuff on a social platform takes the worry out of selling to scammers or buyers with ill intentions.
20. Letgo of Your Secondhand Goods
Letgo is another online marketplace where consumers can buy and sell their secondhand goods. Letgo is making secondhand eCommerce quick, easy, and something everyone can use.
All you need to do is snap a photo, create a listing, and you're ready to begin making money now.
It's time to turn your unused items into a living.
21. Make Selling Your Stuff a Community Event
Why not gather your entire neighborhood and create a community garage sale? Everyone has stuff laying around that someone else may be able to put to good use.
Talk to your neighbors and organize a group garage sale. Every neighbor could have their own booth and take care of selling their individual items. Arranging a group garage sale can help you make more money and attract more buyers.
Alright, those are the easiest ways to make money now! Do you have any favorite side hustles or ways to make cash today? Let us know in the comments below!
Follow us on Pinterest for more EASY ways to make money online, from home, and on the go!
Save this post for later by pinning it here!
Make More Money! Read these next…
Money Making App Reviews:
This website contains affiliate links, which means that if you click on a product link, we may receive a commission in return. Budgeting Couple LLC is a participant in the Amazon Services LLC Associates Program, an affiliate advertising program designed to provide a means for sites to earn advertising fees by advertising and linking to amazon.com