Who hasn't bought a product or a service and thought: This could have put together better? Well, now you have the chance to let your voice be heard. Vindale Research offers multiple ways for you to make money from home, including taking surveys where you share insights into products and services.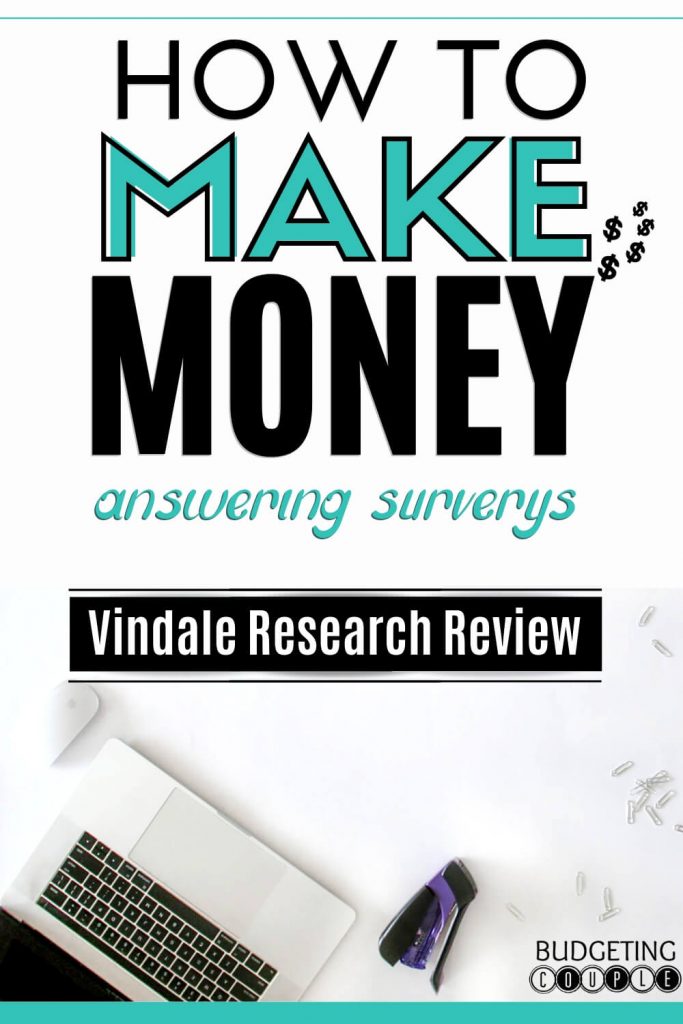 All you have to do is sign up for a free account, and Vindale will offer you a variety of tasks that you can complete to earn money (up to $50 per survey)–all without leaving your home.
If you've questioned whether Vindale Research was scam or a legitimate survey company, you've come to the right place. Let's dive into the nitty-gritty details (and exactly how much money you can make) in our in-depth Vindale Research review.
Vindale Research Review 2020
Is Vindale Research a Scam?
With anything that offers the chance to make money from home, you might be wary that you're going to get scammed. After all, people are always looking for ways to make easy money, so scammers often try to exploit those who are desperate to make money from home.
When you sign up for a Vindale Research account, you'll be asked to provide some information about yourself. You might be worried that the company will simply sell your data to third parties and that you'll never see the promised opportunities to earn money.
Vindale Research does not sell your information. In fact, the company is dedicated to the security and protection of its users, offering the following security assurances on its homepage:
Site-wide SSL Encryption, verified by Norton Symantec
Personal information protection
Trusted privacy certified
No required information
Cancel your account easily at anytime
We will never ask for credit card or similar payment information
We can confidently say Vindale Research is NOT a scam and is in fact a legitimate paid survey site.
While you're not required to provide all or any of the information Vindale Research asks for, you should provide as much as you can. The more complete your profile is, the more opportunities you'll have to earn money.
7 Ways to Earn with Vindale Research
So, how do you actually earn money with Vindale Research? There are a lot of ways, and you can focus on any or all of them depending on your preference. Unlike other sites that only offer one type of task that you can complete for payment, Vindale Research gives you multiple ways that you can earn money.
1. Welcome Bonus
You can start earning money right off the bat with Vindale Research's welcome bonus.
When you first sign up for your account, Vindale Research will deposit $1 to your account's balance. This will put you on the path toward your first payout. It's like getting paid just for showing up.
You can also earn additional welcome bonuses for filling out your profile and accomplishing other tasks associated with setting up your account.
Also See: 21 Ways To Get Free Money – Collect $60+ in Welcome Bonuses!
2. Vindale Research Surveys
The bread and butter of Vindale Research is online surveys that pay you for your insights. Over the past decade, the company has expanded its operations to Canada, the U.K., and Australia — a clear sign the company is reputable and has a sustainable business model to pay participants like you who take these online surveys.
Vindale Research makes money by conducting market research for other companies.
For example, a baby food company might want to know more about what parents look for when deciding on the brand of baby food. The marketing team at the baby food company designs a survey and contracts with Vindale Research to recruit qualified people to take the surveys.

Vindale Research then offers that survey to consumers like you, and they don't expect you to provide critical marketing insights without compensation. Your thoughts and impressions about a company, a product, a service, or even a logo and its colors are valuable to market research firms.
When you answer the questions on these surveys, Vindale Research sends a portion of their fee to you.
I really appreciate how they are willing to pay you for taking online surveys, and let me tell you why. I used to get a lot of marketers calling my home asking me to answer surveys … for free! Here is how the typical conversation went:
How much do I get paid? (Nothing.)
Are you a volunteer or are you paid? (Not a volunteer.)
So, why are you getting paid when I have what you need? (No answer.)
It never made sense to me. That is why I am glad Vindale Research pays participants like you and me to complete these surveys.
After you sign up on Vindale's website, keep in mind something very critical to marketing research firms: They want very specific kinds of consumers to share insights. For example, college students without children will probably not be among the groups of people a marketing research firm looks for when soliciting information about purchasing baby food.
For this reason, when you complete your profile for Vindale Research, be as thorough as possible. This is essential. Vindale Research uses the information in your profile to determine if you qualify for specific surveys. To put it bluntly, the more information you provide, the more surveys that will be sent to you — and this means you have a greater opportunity to make more money.
Surveys can take anywhere from a few minutes to an hour or more and pay from $.50 to $50.

Here are some tips to make more money with the surveys:

>Read questions and answers carefully: There can be some trick questions and answers. They need people who can follow directions to ensure they receive the best possible insights. For example, in a survey about video games, one question asked participants to answer what gaming systems they used. One of the answers was "Magnetic Resonance Imaging System." This was clearly inserted to make sure people are not trying to game the system.

>Answer honestly: The better you answer questions, the better survey results will be.

>Answer quickly: Each survey will ask for a specific number of participants, so answer quickly and make your answers count.

>Look for higher value surveys: Shoot for those surveys that pay more than 50 cents to help make money quicker.

>Take time to think through the question about what departments you have purchasing power for and what industry you are in: Another way Vindale Research will qualify survey participants is by asking what departments you can make buying decisions for and what industry you are in. They really do not want other marketers getting a look at these surveys. So, think through: Are you a marketer or are you a writer? Are you a marketer or a graphic artist? You get the idea.
Vindale Research Survey Topics
So, what types of surveys can you earn money by taking? Vindale Research offers a wide variety.
Nearly every company has to do market research to figure out the best products to develop, the best ways to advertise, or the best way to sell their products and the type of research that they have to do might not be obvious.
Surveys offered by Vindale Research can cover topics from cars to pets to baby food and more. Vindale Research's website has a list of example surveys, including the survey topic, popularity, number of respondents, payment, and approximate time to complete.
Some example surveys that were listed at the time of writing were:
Baby food study – $10
Pet survey – $1
Fast food study – $3.50
Tampa radio study – $14.60
Sports survey – $.75
3. Reward Mail
Vindale Research will occasionally send you, what they call, Reward Mail. These e-mails will be sent to the e-mail address you used to create your account.
Typically, these messages will contain some type of advertisement or promotional content. Nobody likes getting spam, but getting spam that pays you is an entirely different story.
When you open a Reward Mail e-mail, you'll get $.05 automatically. If you read the e-mail and click on the featured advertisement in it, you'll get another $.05 deposited to your account.
4. Watch Videos
Vindale Research will pay you as much as $.25 for each video that you watch, but most pay between $.01 and $.05.
These videos are usually commercials for new products or some other kind of promotion. They usually last a minute or less. Like the surveys, longer videos tend to pay more than shorter ones. While a penny or nickel per video might not sound like much, watching videos is an easy way to make some money.
So, if you answer the online surveys and want to take a break, just play some videos. Every little bit helps, and every video watched will put more money in your coffers and move you closer to a payday from Vindale Research.

Find out for yourself how easy this is. Watch videos to make money with Vindale Research.
5. Refer and Earn
The more users that Vindale Research has, the better able it is to meet the needs of its own customers. That's why Vindale Research will give you a bonus for every friend that you refer.
For each person that you get to sign up for Vindale Research, you'll get a $5 bonus.
6. Vindale Research Reward Codes
To keep its users engaged, Vindale Research has reward codes that you can enter to earn some extra cash.
There's no set schedule for when these codes go live, but if you can find and enter the right code, you'll earn about $.10.
Typically, the company will post clues to its blog, Facebook page, Twitter feed, or all three. Most of the time, the clue will be a trivia question that you can quickly Google the answer to. Do some research, find the answer, and input it on the Reward Codes page to claim your cash.
7. $5 Payment Photo
Once you cash out your earnings for the first time, you can get a nice $5 bonus to put you on the path toward another payout.
All you have to do is take a picture of yourself and submit it using Vindale Research's testimonial form. If you do, you'll get a $5 bonus.
Vindale Research uses these photos to prove that they actually pay their users. You don't have worry about the company using your photo in some nefarious way. If you're curious, you can see some of these photos on Vindale Research's website.
Take Advantage of All Opportunities to Make Money with Vindale Research
Vindale Research will pay you once you reach $50 in earnings. So, tap into all of the company's opportunities. Sign up and get that $1 welcome bonus; take surveys; watch videos; respond to those reward emails; refer friends; look out for the reward codes; and post that photo of you getting paid.
Each activity will help you build up your earnings so you can receive $50. Who knows, you might get that for one online survey from Vindale Research. So, sign up for Vindale Research and start earning money.
How Does Vindale Research Pay You?
So, now that you know how to use Vindale Research to make money, you want to know the answer to the most important question: how does Vindale Research get the money to you?
You can request payment from Vindale Research any time after your account balance has reached $50 or more. Your balance does not expire, so you can take your time with reaching the payout minimum, or you can wait for a while before you request a payout without worrying about your balance disappearing.
You can request payment through PayPal or by check in the mail. PayPal payments usually take about a day to process. Check payments can take up to ten days to arrive through the mail.
Vindale Research processes payments twice per month, on the 15th and final day of each month. Any payment that you request will be processed on the next "pay day." That means that you'll at most you'll have to wait two weeks before your request will be processed.
Vindale Research Hack
One small lifehack that you can use to increase your earnings with Vindale Research is actually something that the company encourages all of its users to do.
Fill out your profile completely when you first set up your account. You might be wary about giving so much information to Vindale Research, but your profile is used to match you to different survey opportunities, increasing the number of surveys that you qualify for and helping you avoid wasting time by starting surveys that you don't qualify for.
Vindale Research gets hundreds of new surveys each day, so filling out your profile can help ensure that you get matched to as many as possible each day.
Related Post: Ultimate Guide to Make Money Fast
Other Benefits of Vindale Research
Here are some of the other reasons that you should consider working with Vindale Research.
Support Team
Vindale Research has a well-regarded support team whose job is making it easy for you to make money from the comfort of your own home.
If you ever have trouble with your account, a survey, or receiving a payment, you can reach out to Vindale Research's support team by phone or e-mail. The team will be able to get you the help you need quickly.
Vindale Research Mobile
While Vindale Research doesn't offer a mobile app, that doesn't mean that you can't take surveys on your phone.
Vindale Research's website uses modern web design techniques to be responsive to whatever device you use to view the site. Each web page and survey will automatically adapt to the size of your devices screen, whether you're using a cell phone, tablet, or gaming computer with a movie theater-sized screen.
That makes it easy for you to take surveys, and earn money, from anywhere, whether it be at home, on your commute, or relaxing at the park or on the beach.
Related Post: 12 Legit Apps That Pay You Real Money
Our Final Vindale Research Review
Vindale Research is a great company to work with if you're looking for a fun, easy way to make money online. It's one of the biggest names in the business which means that it has a huge number of surveys and other money making opportunities for its customers.
Best of all, there's no cost or obligation related to signing up for an account, so you have nothing to lose if you want to try it out.
Get PAID to take surveys with Vindale Research (and grab your sign-up bonus)
Vindale Research FAQ
Here are the some of the most common questions that people have about Vindale Research.
1. Is Vindale Research available in my country?
One of Vindale Research's primary functions is to help companies do market research. Companies usually want to focus on customer research in specific markets, so it's no surprise that Vindale Research is only available in certain countries.
To sign up for Vindale Research, you must live in the US, UK, Canada, or Australia.
2. How much does it cost to become a Vindale Research member?
One of the best parts of Vindale Research is that there is no cost to sign up and no ongoing fees to maintain your account. You can sign up, check out the service, and make some money without taking any risk.
3. How much can you make at Vindale Research?
There is no limit to how much you can make at Vindale Research. But there is a minimum: Vindale Research requires a $50 balance before you can request a payout. This balance must be confirmed rather than pending.
When you finish a survey, the payment is added to your pending balance while the survey designer confirms that your participation in the survey was legitimate. Once that has been confirmed, the money is added to your confirmed balance.
4. What is the Vindale Research payment method?
Vindale Research sends payment by PayPal and by check in the mail. Payments are processed twice each month, on the 15th and final days of the month.
5. Is Vindale Research legit?
Yes, Vindale Research is legit. They have paid out over $6.9M to their members. But please note: Vindale Research only pays their truly committed survey takers.
If you want to have a $50 check with your name on it, make Vindale Research part of your daily routine: Do a survey and watch a video every day. Open all of your reward mail. Find reward codes.
As long as you follow the advice found in this review article and spend a small amount of time earning money each day, your will undoubtedly make money with Vindale Research.
Grab your $1 Bonus when you sign up for a free Vindale Research Account here!
Check out some other ways to make money here: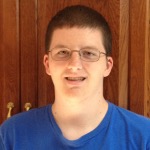 TJ Porter is a Boston-based freelance writer who specializes in covering personal finances. He has contributed to publications including Credit Karma, My Bank Tracker, and CardCruncher. In his spare time, TJ enjoys cooking, reading, playing games (of the board and video variety), soccer, ultimate frisbee, and hockey.
Summary
Reviewer
Review Date
Reviewed Item
Author Rating