This post may contain affiliate links. Please read our disclosure for more info.
If you are on a diet, what you choose to eat will have a greater impact on weight loss than exercise. So, what does that have to do with making money fast? The best thing you can do to get into financial shape is to spend your money the right way. Our grandparents knew it didn't matter how much they made; it mattered how much they spent.
When you spend your money wisely, you will be able to put money in the bank every month. Don't try to figure this stuff out on your own. Take our free Savings Account Accelerator Workshop to put money in the bank and finally stop stressing about money.
Or if you're looking for some extra fun money, or you have an income problem, you're in the right place. We've gathered the top money-making hacks that will pay you the most money for your time.
8 Hacks to Make More Money
Technology and the gig economy are disrupting how we work and how we make money. We want to share with you some legit ways to make some easy money and some extra cash.
If you want to earn some extra dollars, you can do so:
Follow these eight hacks to extra cash:
1. Make Money with Your Phone
Athletes have a lot of cliches, and among them is "You can't phone it in." Well, maybe in the sports world you cannot make money with your phone on the field, but out here in the real world people bank cash every day with them. Have you unlocked these mobile moneymakers?
Fetch
How would you like it if every time you stepped into a grocery store — any grocery store — you made some money just for shopping? That's the idea behind Fetch, a mobile app that pays you cash back for purchasing groceries.
What sets Fetch apart is you just shop. Fetch works with name brands to offer you points to purchase their products. You shop, scan your receipt, and Fetch will go to work to see how many points you earned. Typically, you will earn some amount of points.
We recommend redeeming your points (1,000 = $1) for a Visa Prepaid Gift Card so you can spend the money anywhere. If you want to earn points the quickest, look for their special offers.
Snatch Fetch today, so next time you shop, you can start earning free cash.
Dosh
Nobody wants to admit they are lazy, but we consider the Dosh App the epitome of making money in a lazy way. How is this possible? Link a credit/debit card, and when you use it, you are earning up to 10% cash back automatically!
I was visiting family in Orlando recently and picked up a dozen bagels at a local cafe. On the way back to my brother's home, I get an alert on my phone. It's Dosh informing I just earned $1.32 back on a dozen bagels and cream cheese.

Dosh works at 1,000+ locations, like Walmart, Target, Walgreens, Exxon Mobil, Guess, Patagonia, Bed Bath & Beyond, and Jiffy Lube. Money is money, and Dosh is money.
Get Dosh and let the automatic cash back rewards begin. You'll get a free $1 welcome bonus just for signing up here.


Mistplay
Admit it, you would like to get paid to play. Mistplay will pay you for playing games, and we ain't playin' around. Grab the app from the Google Play store (Android only), pick at least two games you like to play so Mistplay can create a custom mixlist of games they will pay you to play.
You can choose from action, adventure, arcade, board, card, casino, casual, puzzle, racing, role playing, simulation, sports, and word games.
Wouldn't you know, Words with Friends 2 was among the list of games. I am embarrassed to think of how many hours I played that game for free when I can have building up units to convert into Amazon or prepaid Visa cards!
As you play and build up your units, you can use them in the shop to "purchase" gift/Visa cards:
1,800 units = $5 card
3,000 units = $10 card
4,500 units = $15 card
6,000 units = $20 card
Among the cards you can select are Amazon, Visa, Xbox and PlayStation.
Grab Mistplay and play around with it (You'll snag 200 bonus points just for signing up here). What's the worst thing you can do, earn free cash?
(Bonus tip: Don't miss out on the free money. Be sure to open the Mistplay app and launch the game from there.)
Honeygain
How would you like Honeygain to pay you for doing nothing (other than downloading their app on your computer and Android phone)?
If you are wondering if you can really make free money with Honeygain, the answer is "Yes." How? You sell unused cell data or unused internet service. The fact is most of us barely use the available data on our home computers, and we like unlimited data. So, sell it to Honeygain (they'll let companies use it for marketing and research!
You will earn $1 for every 10GB of traffic shared. No one gets to see your personal information. You will literally earn extra money when you sleep and when you are on your job.
Don't miss out on this free money: Download Honeygain with a bonus $5 added to your account (when you use our link) and gain some extra cash!
2. Make Money With Surveys
Have you always wanted someone to pay you for what you know and not necessarily what you do? Well, your wish just came true. You can earn money by sharing what you know and think when you participate in market research surveys.
Vindale Research
Before robocalls made it unpopular to pick up the phone, telemarketers often called and asked us to participate in surveys … without paying us at all! Market research is vital to business, and we deserve to be paid to participate. Vindale Research agrees.
Market researchers seek input from a diverse group of people, and if you have what they are looking for you can expect to make anywhere from 50 cents to $50 for a survey. They range from a few minutes to an hour.
Sign up for Vindale Research today and you will not only start earning extra cash, but you will also be providing important insights to help businesses be successful with their products and services (that is priceless). Plus, it is fun to see the money you earn go up and up and up.
Learn more about the firm when you read our Vindale Research in-depth review.
Pinecone Research
Pinecone Research holds a place near and dear to my heart. They paid me to offer insights, feedback and reactions to a variety of products, many shipped to my home. Among the items sent to me was a new frozen dinner a food manufacturer planned to release to the public. They shipped it to my house in an unmarked box, so I never knew who it was. (It amazed me the garlic bread remained crispy once heated in the microwave.)
Pinecone Research will pay you $3, too, to complete their surveys when you sign up. The money is nice, but, to be honest, I liked knowing before anybody else what products retailers planned to introduce to the public. I'd be curious to know what kind of products they will ship to you.
Sign up with Pinecone Research and find out.
Inbox Dollars
If you want to be among those who have received a portion of $59 million in payouts since 2000, then head over to InboxDollars and sign up. The company works with businesses to identify consumers like you who can help with market research.
Get paid from 50 cents to $5 to take an online survey, which takes from 3 to 25 minutes to complete. Some surveys will pay $10, $20 or more if you fit the demographic they are looking for. How else can you make money? You will earn cash to watch videos, play games, shop online, read emails, and use coupons.
When you join InboxDollars, you will earn $5 just for signing up. In addition to making some extra cash, you will also be influencing future products and services.
Claim your $5 bonus from InboxDollars now.
3. Make Money Driving Your Car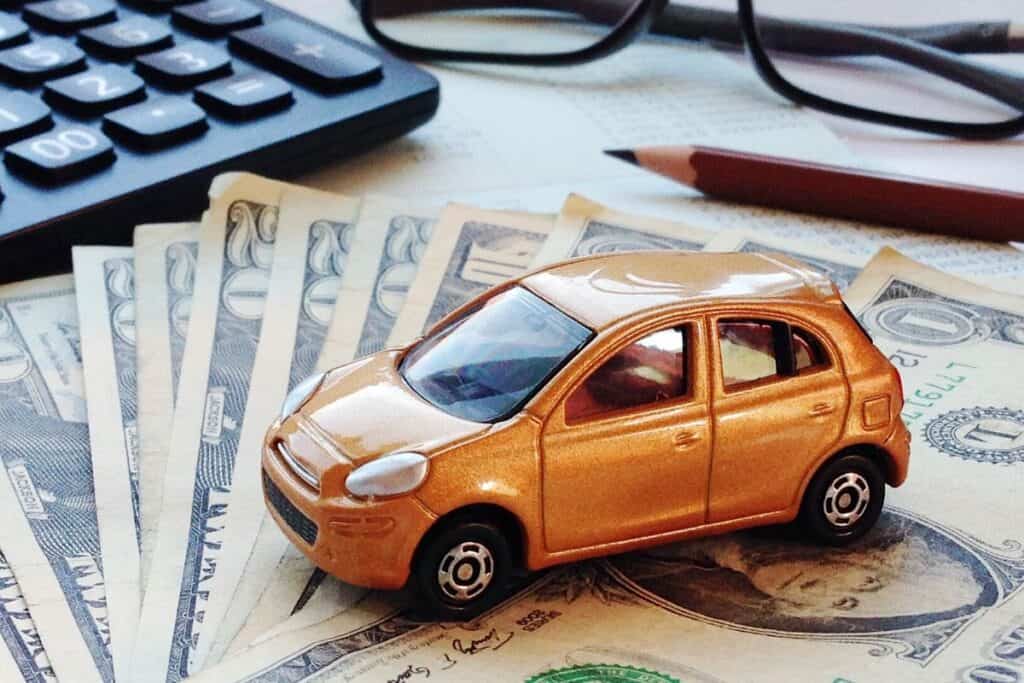 There is no better time to be alive to make money than right now, after all, your car will literally put you in the driver's seat to earn extra cash. I met a man who quit his full-time job as an engineer to pursue his side hustle full time. What did he do? He drove for Lyft.
The sky's the limit when it comes to making money with your car: You can deliver people, deliver takeout food, deliver groceries, or virtually anything else.
Instacart
Instacart offers you two ways to earn money with groceries: As a full-service shopper or as an in-store shopper. Instacart works with about 150 national and local grocery stores and chains, providing lots of opportunities to make money on the side.
Full-service shoppers will be alerted by the Instacart app that a "batch" needs to be picked up and delivered. You will have four minutes to accept the batch (or you can ignore it, but if you ignore too many you might not get as many offers). Alert the app when you arrive in the store, then start shopping for your customer. You'll earn a delivery fee and a tip will be suggested. Often, people will tip in cash, too. The average is around $5.
Instacart also has in-store shoppers in select locations. They are part-time Instacart employees who work limited hours for an hourly wage. They work in the store filling batches and placing them in a staging area for pick-up.
Full-service shoppers, however, have a greater opportunity to earn more cash. They are independent contractors who earn tips and can set their own hours.
If you are looking for extra money for the holidays, for a new car or a vacation, pick up some extra cash with Instacart.

DoorDash
If you are looking to make a dash for extra cash, then look into DoorDash, another tech-led delivery service. With DoorDash, you will be delivering orders from restaurants to customers. You get to choose your own hours as an independent contractor; you can see how much money you will make before accepting a delivery.
Sign up to work during busy times, which include lunch and dinner hours, to maximize your earnings. Sporting events like the Super Bowl, playoffs and championship games are good times, too.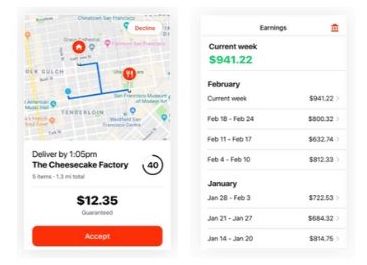 The average delivery fee is around $5, and you keep all of your tips. Did you know, you can even work as a Dasher when you are visiting other cities? While most people will use their cars for deliveries, in some select locations you can use a scooter or bicycle.
Sign up for DoorDash today and start earning some extra money.
Lyft
Did you ever want to start your own business but were afraid of failure or didn't have enough money to invest in it? Lyft just might be the answer you are looking for. With Lyft, you will pick up and deliver people from Point A to Point B to earn a fee and tips. While Lyft says drivers can expect to make up to $18 an hour, others make more.
This can be a great side hustle, but it is also a legitimate business opportunity for you. I met an engineer who left his full-time job because being a Lyft driver was a great way to earn money. I spoke to another Lyft driver in Dallas who lost his job. He started driving full-time and has replaced his salary. He said it was like owning his own franchise because he set his own hours. Friends of his, who make themselves available 12 hours a day for ridesharing, are making six figures a year.
Lyft drivers get paid by the minute and by the mile. Their ride earnings are deposited directly into a bank account on a weekly basis, or they can choose a quicker payout by paying a small fee. To earn more money with Lyft, mark yourself as available during busy times and when people like to drink (St. Patrick's Day and New Year's Eve).
Whether you would like to have your own "franchise" or make some extra cash on the side, sign up for Lyft and embark on a rewarding new adventure.
Postmates
Earn some extra cash by delivering meals, groceries and alcohol with Postmates. The high-tech deliver company says it's transforming the way goods move around cities, and Postmates aims to have just about anything delivered on-demand.
More people are taking advantage of delivery services like Postmates because they can continue about their lives and let someone else deliver food and drink to them without ever leaving the house.
Delivery fees average about $4-$6 per order, but many drivers say tips are where they make the bulk of their money. How much money you make will depend upon your customer service and how you present yourself.
To earn more, be available during Blitz hours, when demand is high. Pick up orders close to you because your fee is based on the time you pick up the order to when you deliver it. Learn how to stack orders by picking up and delivering to multiple customers on the same trip.
When you sign up, you will get a delivery bag and prepaid card to pay for the items you pick up. The average salary is close to $24 an hour, according to recent information on Indeed.
If you can use an extra $20+ an hour, sign up for Postmates now.
HyreCar
HyreCar provides two ways for you to earn extra cash: If you drive for (or want to drive for) ridesharing services like Lyft but your car is out of commission or not eligible, you can rent one from HyreCar by the day, week or month.
On the other hand, if you have a car that you are not really using much, you can offer it through HyreCar, a peer-to-peer car sharing service.
One driver relied solely on ridesharing services like Lyft for his full-time income. When his car needed to be repaired, it was just too expensive to fix. He turned to HyreCar as an immediate solution. To rent from HyreCar you will already need an existing on-demand rideshare or courier account, plus you need to be at least 21 years of age, have a cell phone in your name and have had a driver's license in the state you reside for at least one year.
HyreCar says people who make their vehicles available are earning an average of $14,000 a year. If you want to continue driving for Lyft, Postmates, DoorDash or Instacart but have run into an issue with a vehicle, let HyreCar help you get back on your feet, or wheels, again.
>> List your car (and earn an average of $14,000/year) on HyreCar here.
>> Check out your rental options on HyreCar here.
4. Rent Things Out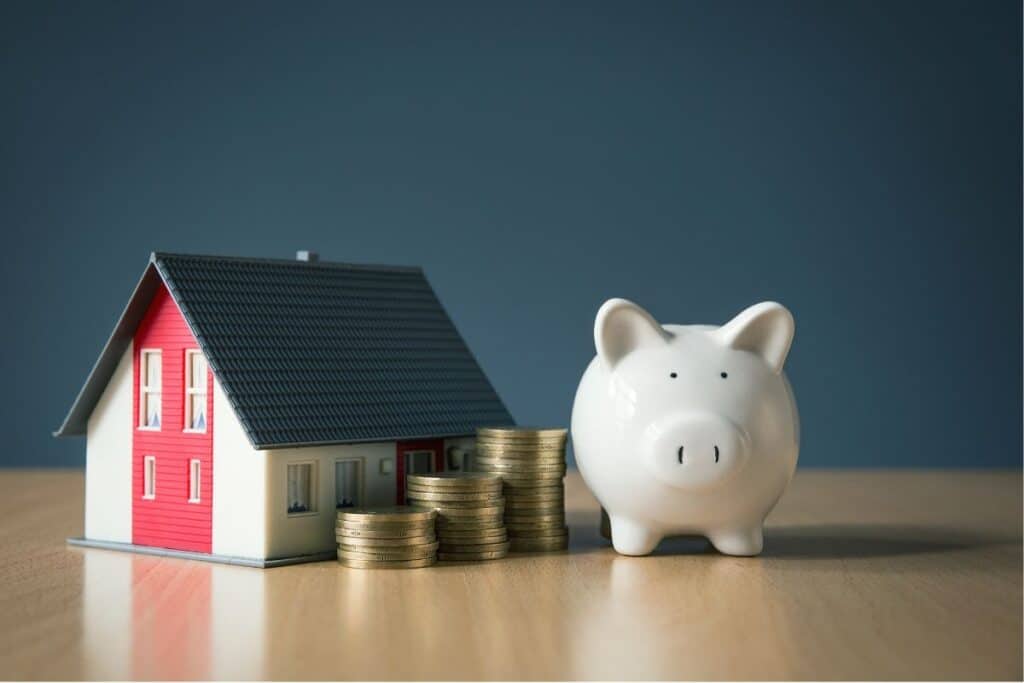 Our homes and vehicles consume a lot of our budget, whether it is through mortgage, rent, insurance, or loan payments, not to mention maintaining them. However, you can turn those money-grabbers into money-makers by renting them out.
Airbnb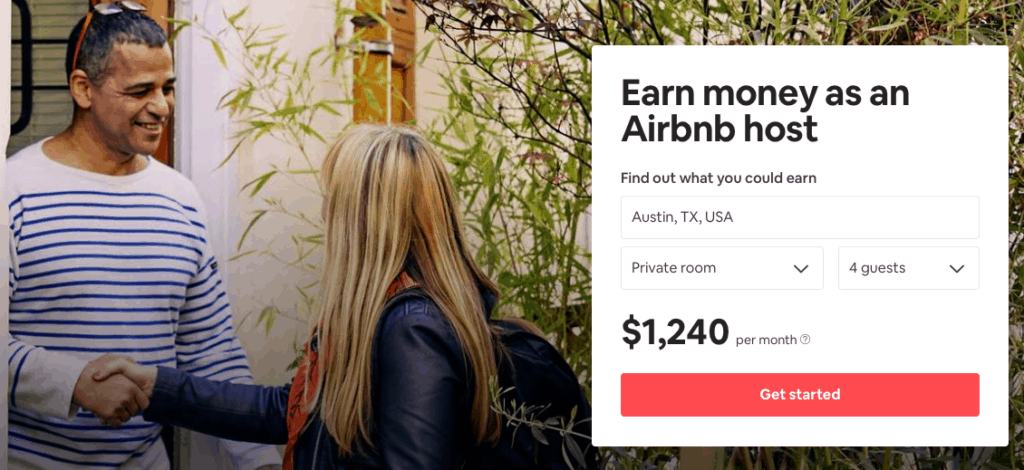 Do you have a spare room in your house? Sign up for Airbnb and see about renting it out. Airbnb lists properties worldwide for rent. It is becoming more popular because companies and couples have discovered the same thing: They can secure better temporary housing through the service.
The average nightly rate across all of Airbnb's properties is $80, but it depends upon your location and amenities. What if you could rent the spare bedroom out four days a month? That's two weekends a month. That will help put some cash in your pocket or help you pay off your mortgage quicker.
Airbnb advertises nationally, so they are generating interest in the app. You can list on Airbnb for free, and they will charge you 3% when someone books.
Sign up for Airbnb and welcome in travelers.
Getaround
Getaround estimates a typical car sits idle for 22 hours a day (you basically drive it to work and back). This means, there are a number of hours each day when you can rent it out. You get to set your fee, and your vehicle can be rented by the hour or the day.
So, if you have a car you don't use as much or you prefer to take public transportation and your car sits, then let it start making some money for you. A UCLA professor estimated our cars sit 95% of the time. That's a lot of opportunities to make money.
Getaround will install a device in your car for $99 so renters have keyless entry into it, and it will cost $20 a month for this service. When you rent out your vehicle, Getaround will get 40% of the fee, but it provides roadside assistance and insurance. They will collect fees if the car is not returned on time, is returned dirty or damaged, and will charge a fee per mile if they go over the limit.
Your car can sit idle, or it can make you some money.
Visit the Getaround site, see if it is offered in your area and sign up for this peer-to-peer rental service.
Related Posts:
5. Switch Banks
If you want to get your money working for you, find a bank that pays a high rate of return on your savings account. And, if you want to keep more of your money, find a bank with a true no-fee checking account.
The FDIC says the average savings account pays depositors like you 0.09% on your money. How would you like to make 20 times the average with a savings account? Usually those rates are reserved for the rich who can make an initial deposit of $10,000 or $25,000, but online banks like CIT Bank and Radius are disrupting the industry. You can enjoy the benefits of a high-yield savings account at a much lower entry point and sleep well at night knowing your money is secure with high-tech encryption and FDIC-insured.
CIT Bank

CIT Bank's Savings Builder account has an APY that's +10X the national average. Considering that the national average is a measly 0.08%, you should definitely check live banner below for CIT's current Savings Builder APY
It's vital to have an emergency fund to help cover 3 to 6 months of expenses in case something should happen. Reach that goal faster with the soaring interest offered by the CIT Savings Builder account.
Open an account with CIT Bank to collect great interest on your savings (and grow your savings faster!)
Radius Bank
With Radius Bank's free high-yield savings account, you can earn 1.25% APY with a minimum balance of $2,500. When you reach $25,000, you will earn 1.65% APY. You can open an account with as little as $100, and there is no minimum balance after the initial deposit.
You can also open a Radius Bank Rewards Checking account with $100 and no minimum balance thereafter. There is no monthly maintenance fee, and you will be reimbursed any ATM fees other banks might charge you.
Normally we associate cash back rewards with credit cards, but Radius Bank will pay you 1% cash back on signature-based debit card transactions (when paying, select "credit" instead of "debit"). It's almost as if you are earning 1% interest on what you spend rather than what you save. There are a couple of ways to enjoy this benefit: Have a minimum balance of $2,500 or have a total of $2,500 deposited directly into your account in a given month.
If you maintain a $2,500 balance in Radius Bank's Reward Checking Account, you will also earn 1% APY. Did I mention your first order of checks are free?
Check out Rewards Checking from Radius Bank.
Related: Best High Interest Rate Savings Accounts
6. Make Money from Home
Did you ever see the Wizard of Oz where Dorothy clicks her heels together three times and says, "There's no place like home; there's no place like home; there's no place like home." When it comes to making money, there truly is no place like home.
Home can be a great place to earn some extra cash or even launch a business. Ever heard of Apple or HP? They were started in garages.
Blogging: Create and Go Blogging
Blogging can be personally rewarding (helping others with great content) and profitable (earning an income to take care of your needs). But, there is a right way and a wrong way to go about starting a blog.
Alex and Lauren failed miserably with their first blog. They had no experience with websites or blogging. They wasted a lot of time and money, however, they learned from their mistakes and turned it into a very successful and profitable blog.
Now, they teach people like you how to start your own blog and earn about $1,000 a month. What could you do with an extra $12,000 a year that you earn on the side from home?
Learn how to start a successful blog from Alex and Lauren, who not only have started profitable, six-figure blogs, but are teaching others to do it.
Sign up for Create and Go Blogging, and, who knows, you just might join the ranks of bloggers who can travel the world and work from anywhere that has an internet connection.
Shopify Store: Sarah Titus Million Dollar Store
There's a lot of people crushing it by finding items on eBay at a low cost and selling on Amazon (known as retail arbitrage). How would you like to do something similar, but with digital products? If so, definitely check out the Sarah Titus Million Dollar Store course. She will teach you how to create and launch a successful Shopify store.
Gary Vee makes retail arbitrage sound rewarding. If you ever listened to him talk about the subject but didn't want to get into the whole shipping thing, then seriously consider selling digital products. With a digital product, you create something once (or buy the rights to it) and sell it over and over and over again.
The nice thing about an online business is it is always open: 24/7, 365 days a year. Plus, if you sell digital products, you will love that you will never run out of them … they will always be in stock. Get that Shopify store up and running, and take the Sarah Titus Million Dollar Store Course so you will do it the right way from the start.
Proofread Anywhere
Are you the kind of person who reads a newspaper, magazine or website and the grammatical errors and misspellings jump off the page? If so, you might have a career as a proofreader.
Communication is very important to businesses and organizations. Messaging has to be clear … and correct. So, proofreaders are an important part of the communications process.
With Proofread Anywhere, you will learn everything you need to know to set up a full-time career in proofreading for freelancers, bloggers, authors, court reporters and more. Two courses are offered: General Proofreading and Transcription Proofreading (for court reporters' transcripts). When you take the general course and score 90% or more on the final exam, you will be included in the Self-Publishing School Preferred Outsourcer Rolodex.
You are invited to attend Proofread Anywhere's free webinar. See if proofreading is in your future and sign up for the free webinar.
Education First
Education First will pay you up to $20 an hour to teach kids in China how to speak English. You will do this without ever leaving your home.
The lessons are in 25-minute sessions, and Education First provides access to lesson plans to guide you. However, you are encouraged to add your own voice and make the lessons engaging.
Education First is looking for teachers who have Teaching English as a Foreign Language certification. The $20 an hour to start is a combination of your base pay and very achievable incentives each month. And, as you reach teaching milestones you will receive bonuses up to $1,000.
If you are a teacher, former teacher or someone with a bachelor's degree who would like to teach, reach out to Education First to get the process started.
7. Sign Up Bonuses
Interested in making $40 without any heavy lifting? Below, we selected four cash back opportunities with sign up bonuses so you can score some easy cash.
Ibotta– $20 Bonus
If there were a Budgeting Couple Cash Back App Hall of Fame, the Ibotta App would be the first inductee. We love this app. Download the app, select grocery stores where you shop, link your grocery store loyalty cards, choose items you will buy, then go shop and earn cash back. It is that simple.
Check out our Ibotta explainer video for more ways to make free money with this app.
Sign up for Ibotta through Budgeting Couple and claim your $20 sign up bonus.
Or, you can find out why we love Ibotta here.
Drop– $5 Bonus
Link. Shop. Drop. That's the key to earning free cash back from the Drop App. After you download the app, LINK your credit or debit cards, activate cash back offers at your favorite stores to SHOP (like 1.5% cash back at Walmart!), and after you make a purchase with your linked card, watch those points DROP into your Drop Wallet. Your Drop Points can be redeemed for free gifts to Starbucks, Trader Joe's, Domino's Pizza, Shake Shack (have you tried their burgers?), and other retailers.
If you sign up using our exclusive promo code, you will receive a free $5 gift card. Our code is BudgetingCouple, but you have to act fast. The promo code expires 02/29/2020.
We have an in-depth review of Drop for you (see even more ways to earn cash via Drop).
Ebates/Rakuten– $10 Bonus
Never again miss a cash back opportunity when you shop online. Simply install the Rakuten Chrome/Safari extension, and whenever you visit an online retailer, you will be alerted about cash back opportunities.
Rakuten works with 2,500 companies, so there are cash-back chances for everyone.
Sign up for Rakuten here, snag your $10 Bonus and start earning cash back rewards today.
Then, download the free Rakuten Extension (available on Chrome and Safari)
We spell out why Ebates/Rakuten is safe, legit and so worth it in our in-depth review.
MyPoints– $15 Bonus
This is the Grand Daddy of the rewards points websites. MyPoints offers you so many ways to earn points to redeem for gift cards, cash or travel miles. Earn points when you shop online, read emails, answer surveys, watch videos, play games, clip coupons, and more.
MyPoints has been around since 1996, which is ancient in internet years.
Sign up for MyPoints and enjoy a $10 Amazon gift card after your first purchase or $5 after you participate in 5 surveys.
Related: 21 Ways To Get Free Money Right Now (fast)
8. Get a Part-Time Gig
People traded secure, full-time jobs for the freedom, flexibility and fortunes of freelancing in the gig economy.
Freelancing in its various forms — whether writing, driving a vehicle for Lyft, delivering groceries for Instacart, delivering food for DoorDash, or consulting — is on the rise.
Our goal at Budgeting Couple is to help you improve your financial standing so you can enjoy your money from your full-time job. However, we understand some people want to earn a little extra cash on the side, which can lead to a new career.
Steady
How Americans work is changing. With computers, the internet, and mobile apps, we no longer have to work the same 9 to 5 grind as our parents did. We can work when we want, and the Steady app is making it easy for us to do so.
Steady is an income-building app for the build-your-own workforce. When you sign up for Steady and answer a few questions (like what kind of work you want to do, where do you want to work, and what you want to do with the money), it will pre-qualify you for work that matches your lifestyle and goals.
Here are just some of the money-making opportunities delivered to you by Steady:
Ridesharing,
Child care,
Pet care,
Online tech support from home,
Tutoring, and
Freelance writing.
With Steady, you can build an income and a whole new life.
Sign up today and discover how to make some extra money.
Want more *Easy* Money Making Ideas?
Want to save this post for future use? Be sure to bookmark it now or pin it here.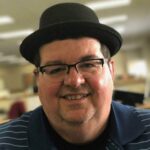 Bobby Warren is a former award-winning journalist who founded Wooster Media Group LLC, an SEO/content creation company. He lives in Northeast Ohio with his wife, Wendi, and their pets.