Carbohydrates are cheap calories, but it doesn't have to be expensive to eat a low-carb diet.
Tips to Save Money on Keto
1. Save Money On Ingredients with Ibotta
Ibotta is a free app that saves you money on groceries and food! Simply snap a pic of your grocery receipt and Ibotta will fill your "wallet" with cash back savings on every shopping trip!
In 2019, Ibotta app users earned more than $186 million grocery shopping. Want to join the fun?
Download Ibotta here to save money when buying groceries for these cheap keto recipes (don't forget to claim your $20 Ibotta welcome bonus.)
Check out our Ibotta explainer video down below 👇 to find out all of the ways to save money with the app!
Grab your $20 Welcome bonus when you download the free Ibotta App here (available on iOS & Android).
Related Post: Is Ibotta Legit?
2. Get Shelf-Stable Keto Staples at a Huge Discount
Thrive Market makes it affordable to live a healthy lifestyle eating the food you love. Thanks to their wholesale pricing, the average member saves $30 per order.
Try Thrive Market free for 30 days.
3. Never Be Tempted By Unhealthy Choices
Grocery stores are stocked with sugary temptations. If grocery shopping challenges your commitment to the sugar free keto diet, try Instacart's grocery delivery service. Order groceries on Instacart to avoid the sight of unhealthy foods and better your odds for successfully eliminating sugar from your diet.
Try Instacart Delivery FREE for 14 days here
Now that you know how to save money on your favorite keto foods, try these 25 cheap ketogenic diet recipes, and say goodbye to sugar.
Photo Credit: wholeandheavenlyoven.com
Avocado, cilantro, lime, garlic and sour cream infuse the flavors of Mexico into this chicken lettuce wrap that avoids the mayo.
Prep Time: 5 minutes
Servings: 8
Photo Credit: recipesfromapantry.com
This cauliflower salad is elevated with a nutty and accidic almond butter, lemon juice dressing.
Prep Time: 8 mins
Servings: 6
Photo Credit: cookathomemom.com
The garlic and onion powder spices give this air-fired meatball its full flavor. Top it with the Special Pink Sauce to complement.
Prep Time: 28 minutes
Servings: 12 meatballs
Photo Credit: anyreasonlife.com
Queso is used in this keto fat-head dough which gives this Pizza's flavor a twist. Top with spinache and cheese for a delcious thin crusted (but not crunchy) pizza
Prep Time: 30 minutes
Servings: 9 slices
Photo Credit: keytomylime.com
Meal Prep your chicken salads for the week.
Prep time: 10 minutes
Servings: 4
The flavors from the natural peanut butter, unsweetened shredded coconut and vanilla come together to make for a delectable, keto-friendly sweet treat.
Prep Time: 20 minutes
Servings: 8
Photo Credit: ohsofoodie.com
The Almond flour, cinnamon batter makes for a soft, moist mufin. The muffin is topped with sweet cream cheese frosting. Don't forget to sprinkle a little extra cinnimon on top.
Prep Time: 25 minutes
Servings: 6
Save Money While Eating Keto
Don't forget! If you want to save the most money while eating a Ketogenic diet (no more nasty sugar), use these 3 tools to save money on food.
1. Ibotta App
Snag your $20 welcome bonus when you sign up for Ibotta, and use the money and the app on ingredients for those keto diet recipes when you shop in-store.
Learn how to save when shopping for groceries.
2. Thrive Market
Thrive Market makes healthy eating hassle-free and guarantees to save you money — average shoppers who buy once a month save $312. Sign up for a free, 30-day Thrive Market membership, and enjoy a free gift when you order totals at least $59.
3. Amazon Subscribe & Save
For your shelf-stable, nonperishable ingredients like coffee or tea, dark chocolate powder and keto snacks, be sure to scope out what Amazon offers. Plus, save 15% when you put your keto staples on subscribe & save.
Bonus Tips: Grab these two money-saving tools so that you're always prepared to earn free cash back and discount promo codes before checking out online.

Sign up for a free Rakuten/Ebates account (+ get your $10 welcome bonus) to maximize your cash back savings (up to 40% cash back at hundreds of online retailers).

Get the free Capital One Shopping browser extension to have promo-codes automatically applied to your order when shopping on Amazon or thousands of other online retailers.
Want More Life Hacks? Read these next…
Need Help Saving Money? Check these out…
Want to save these keto meal ideas for later? Bookmark this page now or click here to pin it.
Follow us on Pinterest for more cheap keto-friendly recipes and low-carb hacks!
*Capital One Shopping compensates us when you sign up for Capital One Shopping using the links we provided*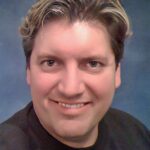 Dan Starcher is a former award-winning photojournalist who now focuses on communications for government agencies. He also writes for Wooster Media Group LLC. He lives with his wife and son in Wooster, Ohio.