Perhaps you heard the joke: Want to lose 15 pounds of ugly fat? Cut off your head.
However, this is no joke: Want to save $500 a year with very little effort: Cut off those subscription services.
Cancelling Subscriptions
It is easy to sign up for a subscription and then forget about it. Are you like me and signed up for a trial membership and forgot to cancel it before the monthly fee started hitting your credit card? You might be paying for a service you no longer use.
According to MSNBC, these "grey area charges" add up to "hundreds of thousands of dollars per year" in needless spending. These charges may also increase over time as the price of the service goes up.
Adding insult to financial injury, some subscriptions may live on after an attempt to cancel. MSNBC refers to this activity as "zombie memberships," and they are becoming harder to keep track of.
Subscriptions Cancellation
How come cancelling a subscription is never as easy as signing up? Don't answer that, we know the answer: They want to keep us paying them as long as possible. It can be time-consuming trying to figure out what services you are on the hook for each month, and how to cancel them. It's not easy finding a number to call or a link to click.
It's as if they want you to forget so money continues to be withdrawn so easily and effortlessly from your bank account every month. An added frustration is that these forgotten charges can create additional fees in the form of credit card overage fees or overdraft fees that end up costing you even more of your hard earned cash.
Thanks to mobile subscription manager applications, canceling subscriptions is easier than ever. These apps will monitor your monthly spending and provide you a summary of your recurring monthly fees — they even provide cancellation details to make your life a little bit easier.
Subscriptions Manager
At the heart of subscription management applications is the ability to see what services have their hand in your pocket on a monthly basis. Once downloaded and connected to your bank account and credit cards, they will go to work collecting and analyzing your spending data. This, in turn, gives you the option of cancelling a service … or two or three or four.
There is no better way to start saving time and money than by downloading mobile applications like Trim or Truebill right now in order to get a clear picture of how much you are paying in subscription services.
Trim App Review
With the Trim app, forget about having to deal with a customer service rep whose sole job is to keep you from canceling, and don't worry about endless call transfers to speak to a supervisor. Trim's got this one for you, and it is so simple.
What is Trim?
Trim's primary focus is to function as your financial assistant. It uses software to analyze your spending habits to save you money. And, here's the good news: When Trim identifies a payment as a subscription, it will notify you via text or Facebook Messenger and ask if you want to cancel it.
This is invaluable because you might be paying for services you forgot about. Don't be like the one couple who was paying for OnStar long after they sold their vehicle. Trim knows what services use auto-pay and it can differentiate between subscription and non-subscription payments.
Does Trim Save You Money?
Trim saved its users more than $1 million in the past month and more than $20 million overall. Yes, Trim can save you money. You can rest assured, if there is a service that you are auto-paying for, Trim will track it down and give you the opportunity to cancel it. Best of all, the cancellation service from Trim is free!
If all Trim did was to alert you to subscriptions you might no longer use, that would be enough. However, when you sign up for Trim, you are in store for so much more. Here are some of its features:
Bill negotiation services
Analyze your spending patterns
Automate your savings
Customize a debt payoff plan
How Does Trim Work?
Once you sign up and connect your bank account and credit cards to Trim, the search for money-saving opportunities will be on – and you will be the benefactor. When a recurring subscription charge is detected, Trim will ask you if you wish to cancel the service.
The easy part is that it does it by text messaging you; all you do is text back for approval to proceed with cancellation.
Is Trim a Free Service?
Yes, Trim finds and notifies you of unknown subscriptions for free, and it will cancel those unwanted subscriptions at no charge. They do, however, offer other services, like negotiating lower rates on cable and cellular, that charge a fee..
Does Trim Charge a Fee?
While Trim is free to download and use for subscription cancellations, it offers other fee-based services. You will never pay Trim unless you specifically sign up for those additional services.
Cancellation Services (Free)
When Trim analyzes your spending habits, it will detect recurring subscriptions payments. When it does, it alerts you to see if you want to cancel. If you say yes, Trim will handle it for you at no cost.
Analyze Spending (Free)
When you securely link your credit cards and bank accounts to Trim, it will analyze your spending to see where your money goes. This is a free service.
Bill Negotiation Services
Trim earns its keep when its expert negotiators work on your behalf to lower your cable and phone bills. You will only pay a fee if Trim is able to save you money. If they cut your cable bill $10 a month, You will save $120 a year. Trim will charge you $40, and your net savings will be $80 the first.
Automated Savings
Trim's Simple Savings lets you put your savings on autopilot. Set an amount to be automatically deposited into a savings account that will pay you 1.1% APR. The fee is only $2 a month.
Debt Payoff
Trim will create a custom debt payoff plan for you that takes into account your credit card amounts and interest rates. It will work to negotiate lower APRs for you to help you get out of debt faster. The fee is $10 a month.
Is the Trim App Safe?
Trim uses 256-bit encryption to keep your data safe. As it collects and analyzes data, you can be sure the highest standards are in place to protect your personal information.
This level of encryption, when maintained between all channels of communication between you and your bank, is virtually unguessable.
Why Does Trim Need my Credit Card?
Trim needs a credit card on file in order to collect payment for negotiating a successful savings from a recurring monthly bill. Trim will collect 33% of what it saves you for the first year. Keep in mind that this is an optional service and nothing is charged if it cannot save you any money.
How to Sign Up for Trim
It is easy to get started using Trim, visit the Trim website and register with an email or sign up with Facebook.
Once you establish an account, all you need to do is connect Facebook Messenger or a phone number so that Trim can exchange messages with you. The final step is to securely connect your bank account to Trim. Once completed, Trim will start scouring your account for hidden savings.
You will be amazed at the info provided by Trim.
Please note that Trim takes their payment immediately. For example, if Trim saves you $10/month, they will request their 33% fee ($40) right away. But you keep 100% of the savings after that. 
Sign up with Trim and start saving today.
Cancel Gym Memberships
Did you join a gym with every intent to go, but you got busy and kept putting it off? Then one day, you simply forgot you had a gym membership. You are in a no judgment zone here. Most gym memberships require you to sign a contract and getting out of it is proving to be a chore and may require written letters to the company or a personal visit (but Trim and Truebill might be able to help you out).
How to Cancel 24 Hour Fitness Memberships
When thinking about cancelling your 24 Hour Fitness membership, they say on the website you need to be aware of your contract's requirements. You can cancel in writing, over the phone or in person at one of the clubs.
You can cancel for a full refund during the "cooling off" period. This is three days after your initial purchase (five days in California and Hawaii). If you have a monthly membership, future payments will be stopped after you cancel. If you are in a commitment period, you will not be able to cancel until after the period ends. You will not be able to cancel a prepaid limited term membership.
To get the cancellation process started, you can visit the Contact Us page and choose "Cancellation" under My Membership. Fill out your information and how you want them to contact you (via email or phone). You can also call 866-308-8179 to cancel your membership. Customer service hours are from 6 a.m.-6 p.m. Pacific Time.
Trim and Truebill have had success in cancelling these gym memberships. If you do not want to deal with this yourself, then let them do it for you.
How to Cancel Planet Fitness Memberships
Want to cancel your Planet Fitness membership? Unfortunately, it cannot be cancelled over the phone or via email, according to their website. You have to stop by the facility and cancel in person or send a letter to the club requesting cancellation. You may also be obliged to fulfill the remaining obligations of your contact.
Cancel Media Subscriptions
How do you Cancel ABCmouse
No longer want that ABCmouse subscription? Their website says you should login and navigate to the cancellation link. You can start the cancellation process now by logging into your account.
How to Cancel Hulu Subscriptions
Want to cancel Hulu? First, you need to figure out if you are billed through Hulu, Spotify or iTunes. If you wish to cancel through Hulu, login, click on your profile in the top, right corner; select Account; under Subscription, click Cancel Subscription and provide a reason.
Some people received Hulu for free by signing up for Spotify. If you receive Hulu through the popular music streaming service, then you can deactivate Hulu through Spotify. After you log in, click on your profile in the top-right corner and select Account. On the left side of the page will be an Apps option. Click on Apps and then select "Remove Selection" next to the Hulu app. If you want to cancel Spotify, too, then select Available Plans on the left side of the Account overview page, scroll down to the Spotify Free plan and choose it.
If you happened to have signed up through iTunes using your Apple ID, open the app; select the Account menu; choose View My Account; if prompted, sign in using your Apple ID; scroll down to the Settings section on the Account Information screen; select Manage, which is next to Subscriptions; edit your Hulu account; choose Cancel Subscription; and confirm your action.
How to Cancel SiriusXM Subscription
If you are looking to cancel your SiriusXM service, you will need to call them. They will not let you do it online. You can call them at 1-888-539-7474. They want to "understand and resolve any issue you may have had," meaning they are going to try to talk you out of cancelling.
If you do not want to deal with them, they try Trim or Truebill.
How to Cancel YouTube Premium
No longer want YouTube Premium? Canceling it depends on where you are being billed through. If you are billed by Apple or Google, you need to cancel through them. YouTube offers a video to walk you through the process.
Cancel Other Subscriptions
How to Cancel Blue Apron
No longer have an appetite for Blue Apron? You can send them an email and take care of it. Send your email to [email protected], and Blue Apron will send you instructions on completing the cancellation process.
How do I Cancel my Mister Car Wash Membership
If you are part of Mister Car Wash's Unlimited Wash Club, you will have to notify them at least seven days before your next billing date. If not, then you might be charged for another month of service. You will not receive a partial refund.
You can cancel your membership at your Mister Car Wash location, call them at 1-866-254-3229, or send an email to [email protected]. This is one service that does not allow third-party cancellations, so you will have to do it yourself.
Final Thoughts
Rather than tracking down billing information for each subscription, sending emails, writing letters and making calls, just send Trim the word to do the work for you. Everyone enjoys saving money, so why not take control of your finances and your time right now by getting on board with a financial assistant like Trim or Truebill right now. 
Once you cancel your unwanted subscriptions, check out some of these other posts for ideas about how to put that money to good use:
Trim can help you save money quick and easy. Rather than trying to do all the work yourself, use Trim. Trim is just one of many apps you can use to make extra money. Once you've cancelled those subscriptions, check out these posts on apps for more ideas to save you money: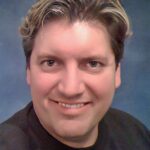 Dan Starcher is a former award-winning photojournalist who now focuses on communications for government agencies. He also writes for Wooster Media Group LLC. He lives with his wife and son in Wooster, Ohio.