What's an Overdraft Fee? Get Bank Fees Waived
This post may contain affiliate links. Please read our
disclosure
for more info.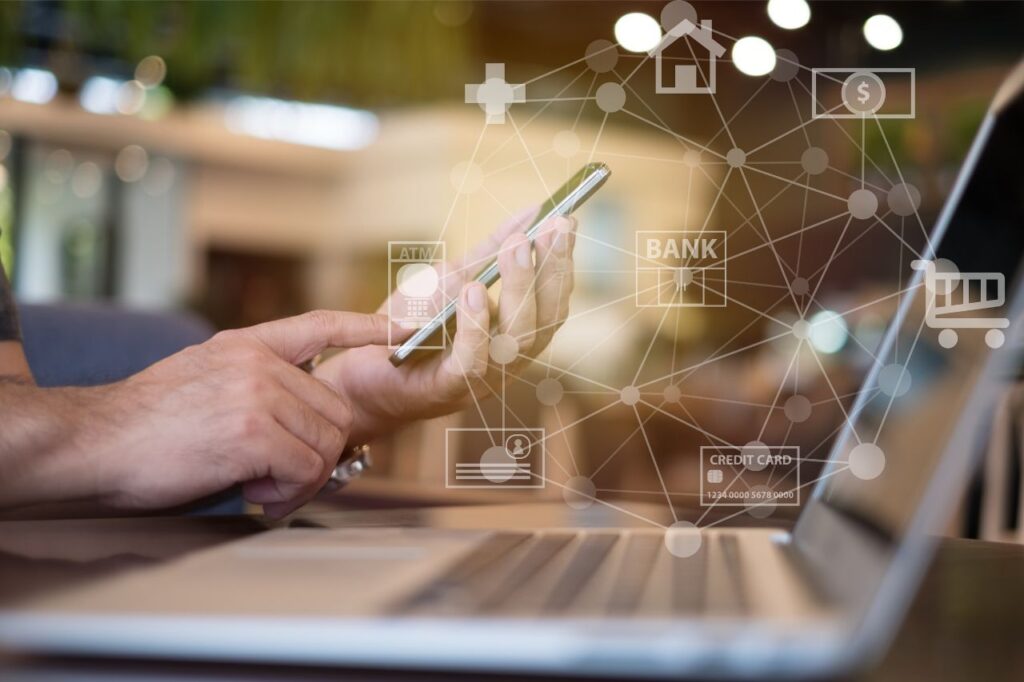 Overdraft fees are draining your bank account. According to an article on CNBC's website, the average overdraft fee is $35. Since the average person's debit card transaction hovers around the $20 mark, you end up paying more in fees than the cost of your purchase! But that is not all, in 2017 large banking establishments collected more than $11 billion in overdraft fees and other charges. Yes, $11 billion, and that number excludes smaller banks and credit unions. This article from Chime Bank's website puts the combined number at $34 billion. Overdraft fees have grown to become a very profitable arena for banks to play in.
But, you can avoid overdraft fees when you open an account at one of the many banks that offers overdraft protection or that have eliminated overdraft fees altogether. Sound good? Let's break down your options.
What is an Overdraft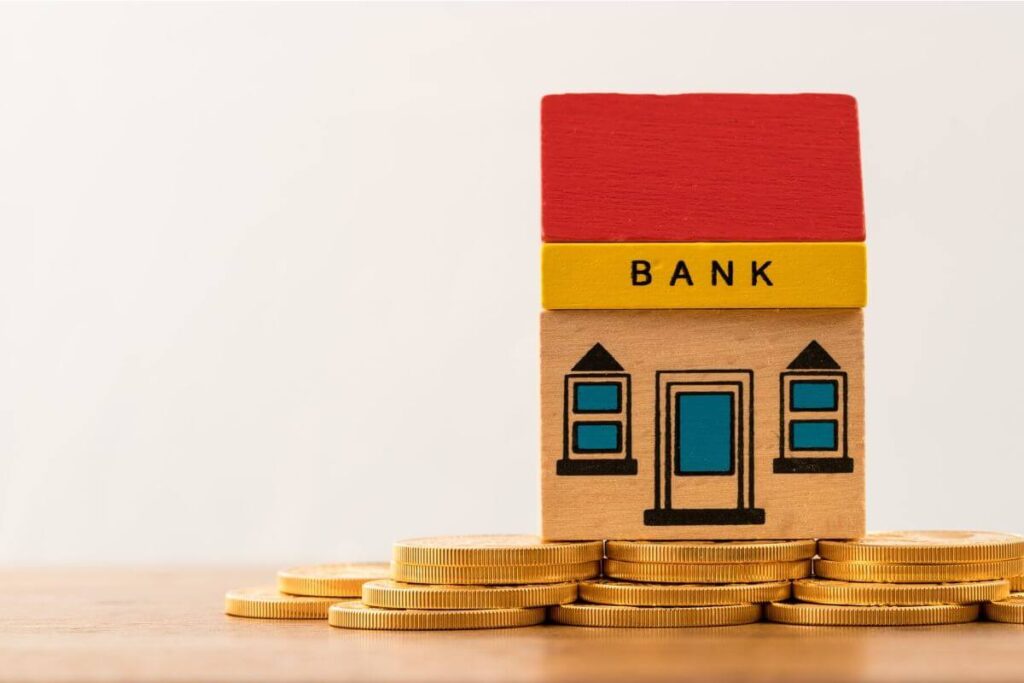 An overdraft occurs when you spend more money than you have in your account, whether from writing a check or using your debit card. Unfortunately, this is easier to do than you think.
For example, you have budgeted your cash for the month and, by your calculations, you should have an extra $50 in your account by the time payday arrives. But, remember your Amazon Prime membership you registered for a year ago? Surprise! It is time to renew, and because Amazon bills you automatically, your account just got hit with a $119 fee you didn't account for. Suddenly, you find your checking account sinking into the red.
What Happens if you Overdraft?
Whenever a transaction takes your account balance below zero, it is referred to as an "overdraft." So, what happens when your transaction exceeds what you have in your account? Will the bank pay the balance and charge you? Will it reject the entire payment because there are insufficient funds?
There is no one right answer, but it is probably going to involve some kind of overdraft fee.
Are Overdraft Fees Charged Daily?
Any transaction that dips your account into a negative balance results in an overdraft. If you make several transactions while your balance is negative, then you will be charged a fee on each one.
Unfortunately, one innocent mistake with your checking account could set off a chain reaction, leading to several overdraft fees. Some banks cap the number of times they charge you at three or four. Even with a cap, a $35 fee on three subsequent purchases quickly adds up to more than $100.
How Long do Banks Give You to Pay an Overdraft?
Generally, a bank may give you three days to a week to rectify your account and bring the balance back to a positive number. A lot depends on your relationship and history with the establishment.
If the account stays negative more than five days, a bank may impose "extended" overdraft fees. These fees are in addition to the original fee and may be charged weekly, with a limit of four.
What is an Overdraft Fee?
Overdraft fees date back to the 1700s and were a bank's way of doing you a favor when you miscalculated your checking account and ran a little short. They covered your debt and charged a fee for doing so. But, they have evolved, and overdraft fees have steadily risen over time.
How Much are Overdraft Fees?
The average overdraft fee has risen 50% in the past 20 years and is now more than $30, according to a CNBC report. Those fees add up to billions of dollars each year for banks.
What is the Overdraft Fee for Chase?
According to Chase's overdraft fee explanation of their standard overdraft practice, they charge $34 for each item the bank paid for. They cap the number of charges at three per day, or $102.
What is the Overdraft Fee for Wells Fargo?
Wells Fargo charges $35 per transaction that causes your account to overdraft according to their website. Whether it is by check, ATM withdrawal, debit card transaction or other electronic means, Wells Fargo limits the charges to three per day. The fee for teenagers' accounts is $15 per item and limits the charges to two per day.
What is the Overdraft Fee for Bank of America?
The Bank of America charges an overdraft fee of $35 for each item over $1 with a maximum of four charges to personal accounts per day.
What is the Overdraft Fee for PNC Bank?
The standard overdraft protection summary at PNC states that a $36 fee will be charged each time they pay an overdraft with a maximum of four charges per day. The account is also subject to a possible $7 charge each day the account remains overdrawn for a period of 5 or more calendar days, in addition to overdraft item fees or returned item fees assessed.
Can You Get Overdraft Fees Waived?
Yes, overdraft fees may be waived. But, it is best to avoid them in the first place by ensuring that you have overdraft protection in place on your account.
How to Get Overdraft Fee Waived
In a CNBC report, Ramit Sethi explains you don't need to be stuck paying overdraft fees. He suggests calling the bank, and in a friendly manner, explain the situation, how long you have been a customer and point out your track record with the establishment. Then, ask if there is any chance they could waive the fees. If they seem unwilling, in the same friendly manner, mention your satisfaction with the bank and that you would hate to have to start shopping for another bank over a $30 overdraft fee.
According to Sethi, it is necessary to be polite — but firm — and banks will be more willing to waive fees for the first offense, but less likely to do so for frequent overdraft occurrences.
Use Overdraft Fee Refund Apps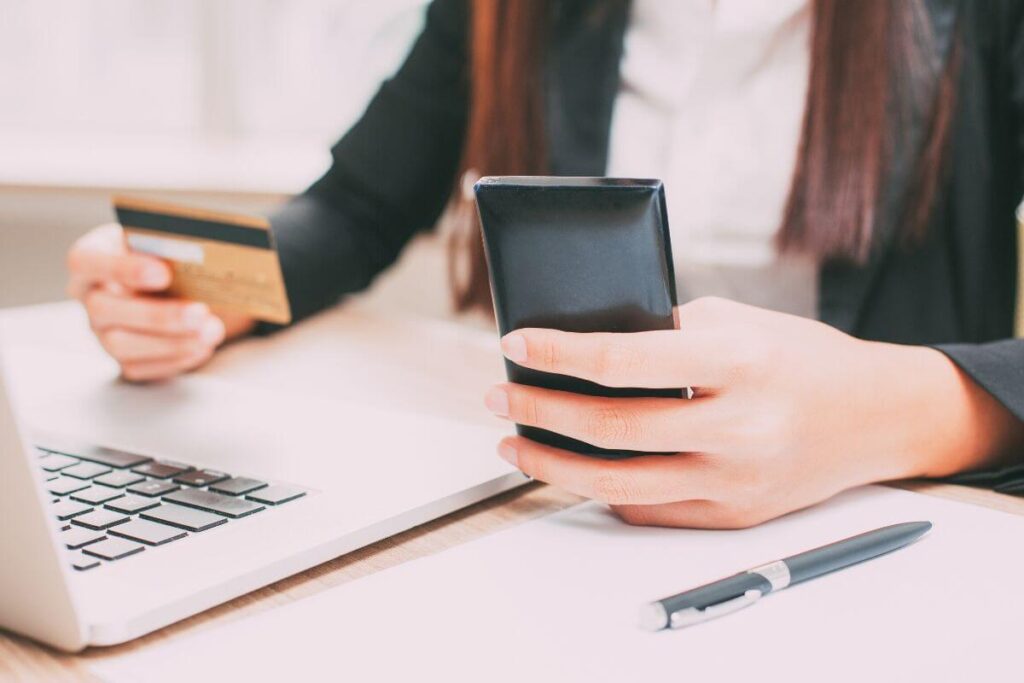 It can be difficult to remember to check the health of your spending until it is too late. Luckily, there are apps available that will do it for you. Not only will they monitor your connected account, they will file refund claims on your behalf. Typically, there is no charge to implement the service. A fee is only charged if they successfully get you a refund.
Cushion
How would you like an extra pair of eyes looking out for your money and protecting it? Cushion will monitor your banking transactions in search for overdraft fees and any other fees that were assessed. When it finds any fees, the app will shoot you a message asking if you want the service to "fight" to get those fees back for you. It is like having your own personal banking bodyguard. You are only charged a fee if a refund is achieved.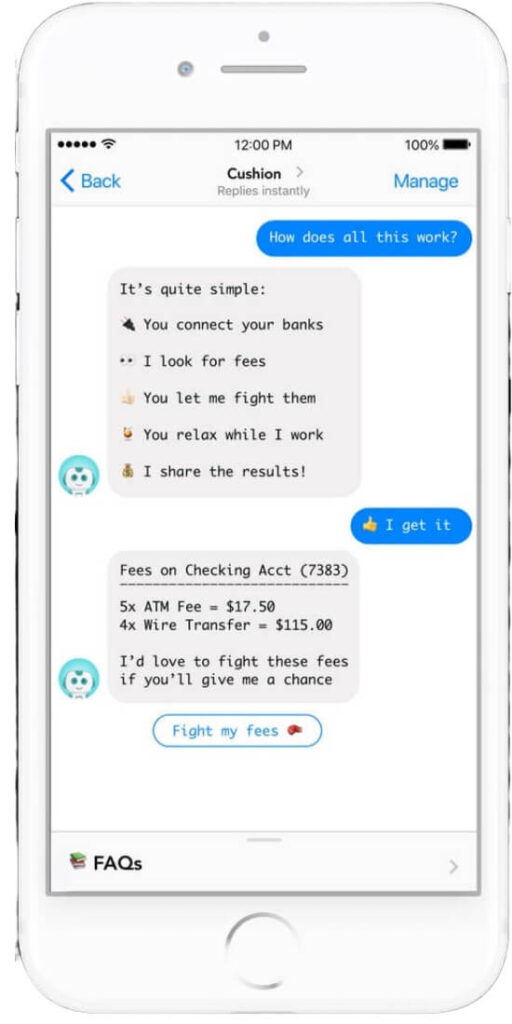 If you haven't checked out Cushion lately, you will want to. They have built out their technology to support a large majority of banks in the United States. They are focused on serving a larger audience.
Download the app on IOS or Android to enlist the help of Cushion, and start enjoying your hard earned dollars rather than paying bank fees. You may have a refund waiting to be claimed.
How do You Stop Overdrafting?
If you routinely get charged overdraft fees, make sure you sign up for your bank's overdraft protection. It is also important to monitor your account for unexpected or recurring fees. Look into signing up for an alert if your account falls below a certain threshold. Most banks offer account alerts via text message or email.
If you want to take all the worry out of overdraft fees, open an account with Chime Bank — one of its founding principles is protecting their customers, which includes eliminating overdraft fees altogether.
What is Overdraft Protection?
Banks help safeguard your finances from the pitfalls of not having enough money in your spending account. They call this overdraft protection, and it kicks in when your balance falls below zero. Overdraft protection is offered by most banks.
How Do You Use Overdraft Protection?
You will need to sign up for the service. Typically, you link another bank account, like a savings account, or a credit card to your primary spending account.
After setting up overdraft protection, your account will be protected from falling into negative territory. Each bank has some version of protection, and it is important that you explicitly sign up. It is not automatically added when you establish an account.
In most cases, you designate a backup account to pay for a transaction that your primary account cannot cover. There are pros and cons to signing up for overdraft protection, so make sure this option is right for you.
Overdraft protection doesn't typically cost anything to implement, but banks might charge a "transfer fee" every time your bank must initiate a transfer of funds. In most cases, the fee is less than an overdraft charge and it helps thwart abuse.
When you look for a checking account that will protect your money and reduce fees, you definitely want to check out a bank that doesn't charge an overdraft fee.
Use Cash Advance Apps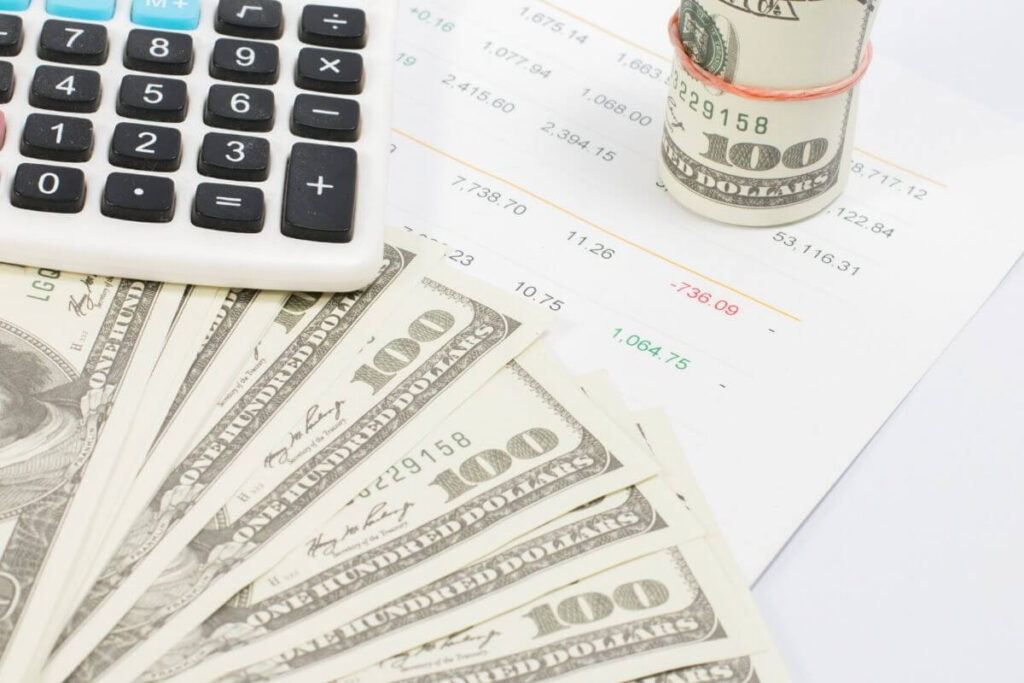 If you need cash fast, and payday is still a few days away, cash advance mobile apps might fill the void. These apps allow you to access your earned pay before it actually hits your account. So don't overdraft. If a short-term loan is what you need to help you get through a rough spot, read on.
Earnin
Have you or a loved one ever had to make a trip to the urgent care and end up with a sizable bill for your affliction? Don't let a trip to the doctor create a financial crisis.
The Earnin App has your financial aches and pains covered. Available for free on the IOS and Android platforms, Earnin is a community of people helping each other get ahead – no loans, no interest, no hidden costs. Earnin also uses the tip method. It doesn't offer loans, but rather access to the money you have already earned from your employer.
Earnin allows you access of up to $500 between paychecks. They also offer other tools to help you get ahead. If you send them a medical bill, they will attempt to negotiate a reduction or find an affordable payment plan option.
In the Apple store, 75% of their members say the app has increased their ability to buy gas in order to get to work.
Because you never know when you might be in a pinch, download the app today.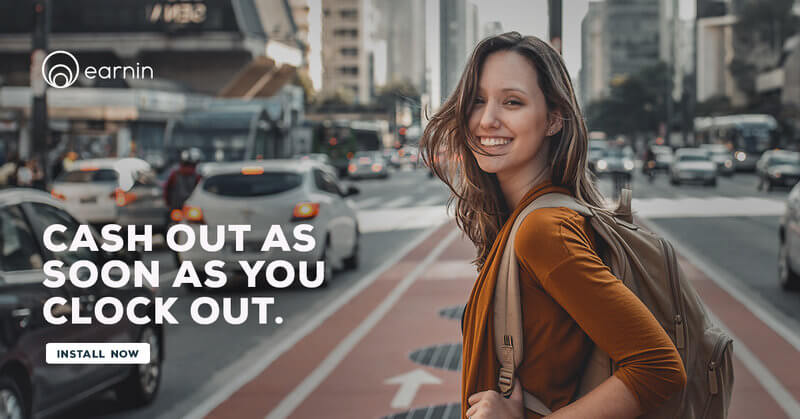 Branch
Branch is a free, highly rated mobile app that grants you access to a portion of your earned pay prior to payday. (It is available on Google Play and the Apple Store, where is has earned 4.7 stars).
You can use the money to fill up your gas tank, pay a bill or fund any other unexpected purchase that catches you off guard. Signing up for an account is pretty straight-forward. Once the app is downloaded, connect your bank account and add your employer's details. Once your employer installs the application, you can start requesting advance pay for the hours you have already worked. Repayment is automatic, when the due date arrives, the funds will be deducted from your account.
There are no required fees, credit checks or memberships fees associated with Branch, according to their description, but you will pay a fee if you want your funds expedited.
Start saying NO to excessive bank fees today, and take control of your cash flow by downloading the Branch App right now.
Dave
Who's Dave? Dave is an app found in both the Apple Store and Google Play that will advance qualified users up to $75 when cash is needed in a hurry. You can also avoid overdraft fees and reduce the worry of overspending by using the budgeting tools Dave offers. If that isn't enough, Dave can also help you find a side job to help bring in a little extra spending money.
There are no fees and no interest charged. How does Dave do it? Aside from the $1 per month membership fee, Dave works for tips. Once installed, Connect Dave to the checking account that your employer sends direct deposits to. Once verified, you can start requesting advances.
Those tips mentioned earlier are optional. But, with each tip, Dave donates a percentage to the environmental organization Trees for the Future.
Download Dave right now and never again worry about being stuck until payday arrives – and help plant a tree.
Use Banks with No Overdraft Fees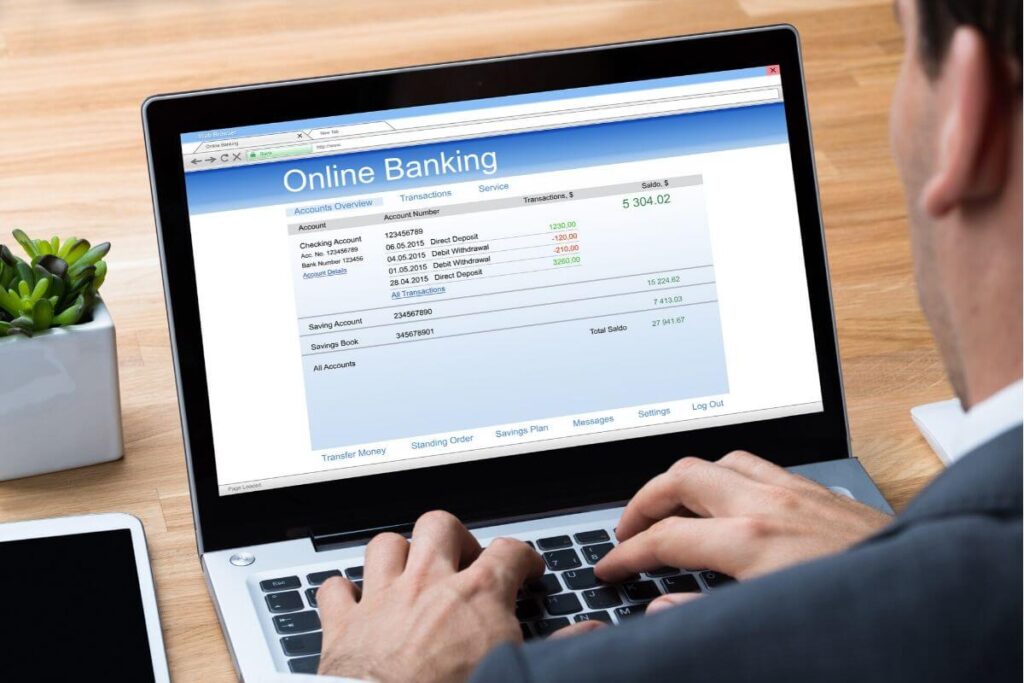 Are you regularly battling your bank due to overdraft fees? Then it might be a good time to start shopping around for a bank that has eliminated overdraft fees altogether. Online-only banks are able to offer financial incentives that brick and mortar banks cannot because they don't have buildings to maintain in every city. Therefore, checking out your checking options with online banks makes good financial sense.
Chime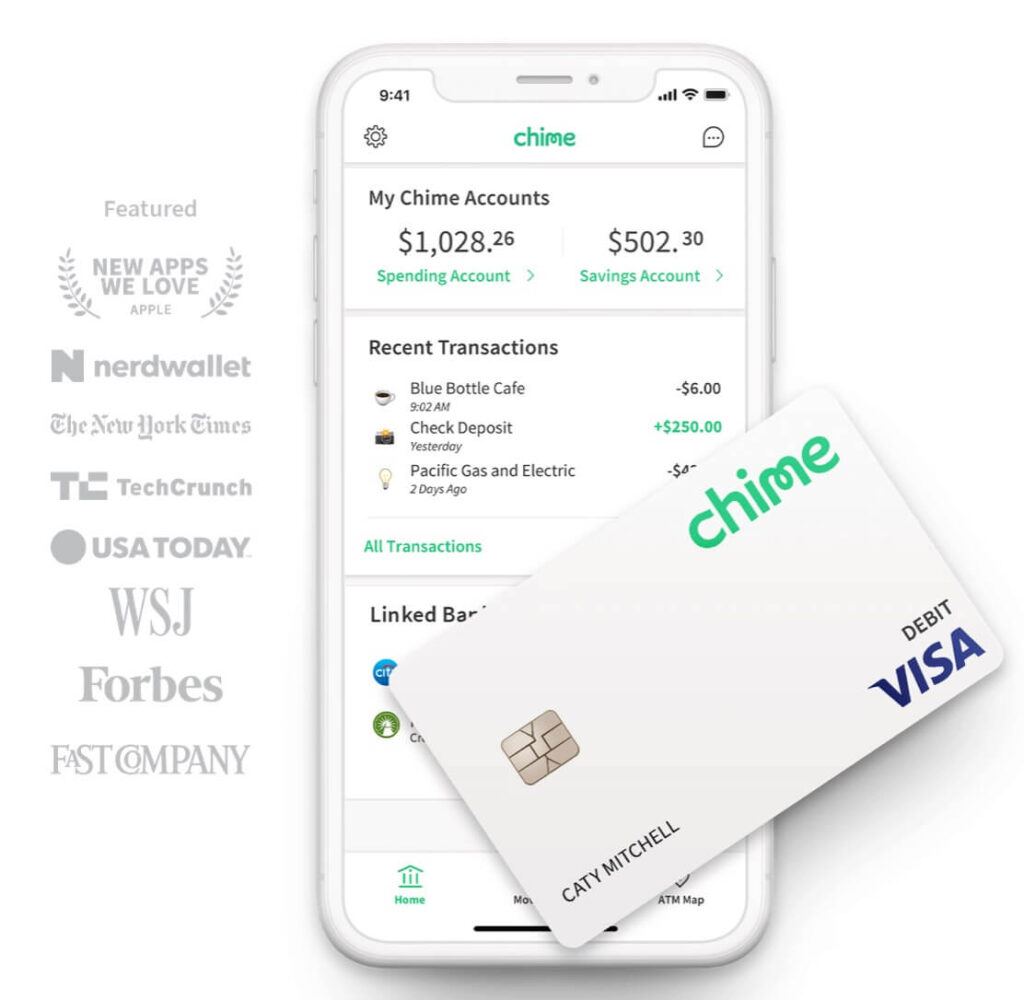 Chime Bank offers a variety of financial services and has eliminated overdraft fees, monthly account service fees, transfer fees and more.
According to their website, the average U.S. household pays about $329 annually in bank fees and Chime. If you were a Chime customer you may be able to avoid expensive bank fees altogether.
With a savings possibilities like that, why haven't you looked into switching to Chime? Isn't it time to start enjoying some financial freedom – courtesy of your new bank?
MoneyLion
When MoneyLion roared onto the scene in 2013, they stated that their mission was to positively change the path for every hard-working American by rewiring the banking system. They are sticking to their mission. There are no overdraft or service fees and no minimum balances. They also offer cashback on everyday spending and their services are available at 55,000 ATMs nationwide.
Join MoneyLion now and keep more of your hard earned dollars. Start small and watch your money go to work for you.
Varo
Want to get paid two days earlier than your coworkers? Of course you do, and the online bank Varo wants to help.
Not only does Varo give you access to your money up to two days prior to payday, they want you to succeed and get ahead financially.
Want to go on a vacation? Varo offers 55,000 ATMs worldwide and allows you to get free-fee cash at any of them. How is that for convenience? Your money – when and where you want it.
Want more? How about a high interest savings account? As of December, 2019 Varo was offering up to 2.8% interest on eligible accounts.
Don't delay, get your hands on your money and experience all the conveniences Varo has to offer.
Related Posts:
This website contains affiliate links, which means that if you click on a product link, we may receive a commission in return. Budgeting Couple LLC is a participant in the Amazon Services LLC Associates Program, an affiliate advertising program designed to provide a means for sites to earn advertising fees by advertising and linking to amazon.com