9 Target Hacks You'll Wish You Knew Sooner
This post may contain affiliate links. Please read our
disclosure
for more info.
People really love shopping at Target and Super Target because they have great products, awesome deals, nice clearance sales, a savvy loyalty program, and a stellar reputation for being a great corporate citizen.
So, if you love shopping at Target, you will probably love it even more as you learn these hacks to save even more money when you shop there. Ready to learn how to keep more money in your pocket?
Before Shopping at Target, Complete this Checklist
1. Save Money Shopping Target with Ibotta
Target and Ibotta work together. Connect your Target account to your free Ibotta app account, and I'll let you in on two new ways to save money at Target.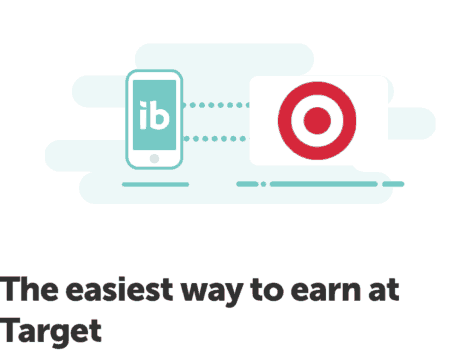 Step 1: Save with Ibotta When You Shop at Your Local Target Store
When you open the Ibotta app on your phone, search for Target. You will see Target and Target.com. Select "Target." You will be asked to link your Target account.
Once your account is linked, start looking for the special Target offers in the app. You will see how much cash back you can earn. You will see a lot for 25 to 50 cents, but keep your eyes open and scroll through them.
I was able to find an $8 cash back offer for protein power. While my wife and I do not drink, I did see an offer for $3 back for a six pack of Guinness (a friend's favorite adult beverage).
By using Ibotta (sign up here), you will be able to save as much as possible with the cash back rewards.
Now for even better news: Use your Target loyalty card at checkout to enjoy even more savings. When you are trying to maximize your purchasing power and earning cash back, there is nothing quite like stacking deals. Thank you, Target!
Click here to download the Ibotta app and get a $20 Welcome Bonus just for trying it out!
Want to hear even more ways Ibotta can save you money? Check out our Ibotta explainer video, here!
Step 2: Save with Ibotta When You Shop Online at Target
Fire up the Ibotta app and search for Target.com. Link to your Target account (or you can create one if you follow the link from within the app). To save online at Target with Ibotta, you will need to link a credit or debit card (score even more savings if you have a Target REDcard).
If you left the app to create a Target account, make sure to return to Ibotta to begin the shopping process. When you have linked your Target account, look for offers, then press the "Shop" button. Ibotta will take you to Target.com, where you can shop, save and earn cash back.
The best part? You will automatically earn cash back rewards on qualifying purchases within 24 hours.
Sign up for your free Ibotta account here, grab a $20 welcome bonus just for using the app, and save more money shopping at Target.
Editor's note: Some online retailers have been experiencing supply chain issues, which might impact your ability to shop online via Ibotta.
2. Save Money When Shopping Target.com with Rakuten
Rakuten.com tells you exactly where to shop to earn cash-back. Target is one of those places where you can earn easy cash back. Simply visit their website, search target, and Rakuten will list all of their current cash back opportunities. Shop online at Target, and Rakuten will give you cash back. You'll get a $10 welcome bonus after your first Rakuten Cash Back purchase.
To save even more money with Rakuten, add the Cash Back Button to your browser. This button allows Rakuten to work automatically which means you will always be ready to earn cash back every time you shop online. Visit Rakuten.com and enter Target in the search bar to see all the coupons available.
Whether you are shopping at Target.com or another online retail partner, enjoy up to 40% cash back on special offers.
Sign up for your Rakuten today, collect your $10 welcome bonus after your first cash-back purchase, and be prepared to earn cash back at Target.com.
3. Save Money When Shopping Target.com with Capital One Shopping
The Capital One Shopping browser extension alerts you to potential savings and promotional deals at Target.com. Capital One Shopping saves shoppers money on so many levels, but I want to share with you my two favorite ways.
First, if there is a deal on Target.com that you don't know about, Capital One Shopping will find it and let you know how to activate it. It works in the background, so you don't have to worry about it.
The second way: Capital One Shopping will check for active coupon codes and apps them to your order at checkout to save you even more money.
Capital One Shopping is free to add to your browser and free to use. Get the Capital One Shopping Browser Extension here because it makes it easy to save money at Target.
4. Target Cartwheel is now Target Circle
Target replaced its Cartwheel loyalty program with Circle. The name might have changed, but the savings are still great. You will have to sign up for Target Circle separately; you will not be added automatically when you sign up for Target.com.
Why Should You Sign up for Target Circle?
With Target Circle, you will earn 1% rewards on every purchase at Target or Target.com. However, this does not apply to purchases made on a Target REDcard. The reason is simple: You earn greater savings with a REDcard (as you will see below).
As you collect the 1% rewards, you will be able to redeem them at Target for merchandise.
Target Circle members will receive hundreds of deals; they will receive a birthday gift in the form of a 5% off shopping spree; and they get to vote on how their local Target will donate money to support the community.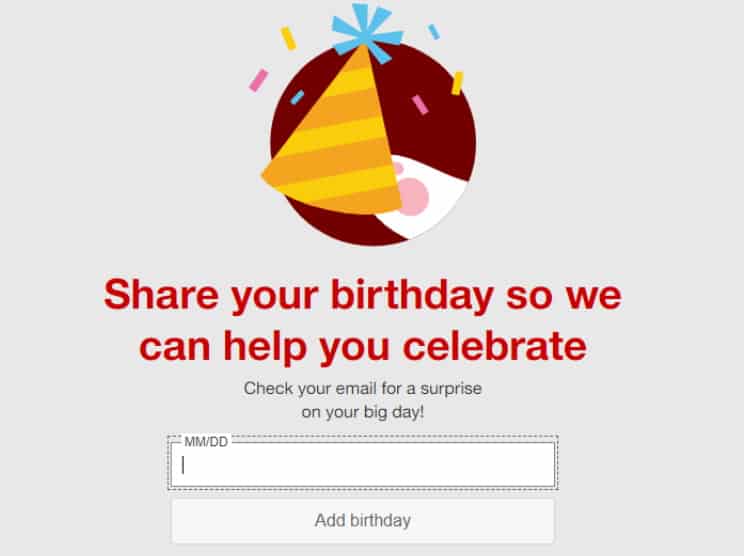 5. Save 5% Instantly with the Target REDcard
When you apply for the Target REDcard, you will save 5% instantly in-store or online. You can choose to have a credit card or a debit card by linking it to one of your checking accounts. (If you want to open a no-fee checking account, here are our Top 3.)
Why Should You Sign up for a Target REDcard?
Besides the 5% savings, here is what you can expect:
Free shipping on most items from Target.com
More exclusive offers
An additional 30 days for returns and exchanges
Take an extra 5% off clearance items, Top Deals, in-store Starbucks and specialty gift cards
(5.5. Use Credit Cards)
Everything you buy should be 2% off. Which doesn't sound like much, but when you spend $30,000/year, that's $600 in free money!
Credit card companies, specifically rewards credit cards, pay you to use their card, and if you use them wisely—i.e., not go into debt—you can make great money with them. With our credit cards we get 2% off general purchases, 5% off Amazon purchases, one free airline ticket every year, free checked baggage on our flights, and plenty of other awesome money-saving opportunities.
We easily save over $1,000/year because we swipe a credit card rather than a debit card. Credit cards have also raised both our FICO scores above 800! And no, we have never taken on a dime of credit card debt. There is no reason to fear credit cards.
Ditch your standard bank card, and find a quality credit card with generous rewards. (because why wouldn't you want more free money?):
Here are the Best Reward Credit Cards of 2020 (we use #4)
Miscellaneous Target Hacks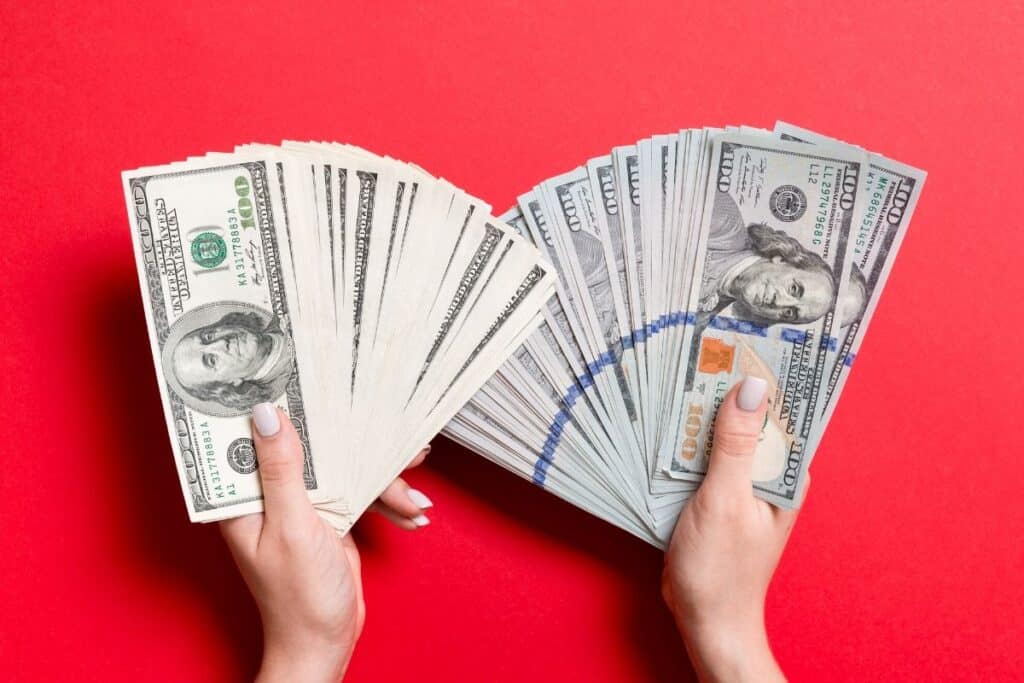 Here are even more ways to save at Target.
6. Target Registry Perks
Whether you sign up for a wedding registry or a baby registry, you will get a coupon for 15% off any items that remain in your registry.
7. Enjoy Coupon Stacking with Target
Target is generous when it comes to using and stacking coupons. You can stack up to three coupons per item: You can stack one manufacturer's coupon, one Target coupon and one Target Circle offer to maximize your savings. But, wait, there's more! Target will let you enjoy a REDcard discount, too.
Remember: if you want to save money when shopping at Target (or other grocery stores), download the Ibotta app. It's the No. 1 app to save money on groceries and earn you cash-back rewards to further stack your savings with this app. Download Ibotta and claim your $20 welcome bonus.
8. Clearance End Caps
Target has some great clearance items, and you will find them on the end caps that face walls. End caps are those display/shelving units at the end of aisles. However, you will not find the clearance items on the end caps facing main aisles.
One year, I got extremely lucky. I wanted two things for Christmas: An enameled cast iron Dutch oven and a grease separator (I love to cook). My wife, Wendi, and I were in Target and she mentioned how she wanted to check out the clearance items.
As soon as we reached the end caps, I noticed the Dutch oven … and then the grease separator. The Dutch oven was normally around $40, and we bought it for $15. The grease separator was around $15 normally, and we purchased it for $6.
Once you discover Target's clearance end caps, you will always seek them out.
9. Black Friday/Holiday Shopping Target Hacks
Did you know when you shop Target, you can get everyday savings, Cash Back and holiday-season deals before and after Black Friday. Rakuten shared some of its Target shopping secrets to save you money and help get the most out of your holiday budget:
10 Days of Deals Before Black Friday
Be on the lookout for Target's holiday sale offerings for 10 days leading up to Black Friday. You can plan on the retailer providing a different deal each day leading up to the big day. Some deals from previous years included saving 20% on all kitchen items, 10% off electronics and other special doorbuster offerings.
Enjoy Free Shipping and Free In-Store Pickup During the Holidays
Traditionally, Target has provided free shipping to customers on all orders placed in the money of December. Another service is to shop Target online and have the items shipped to your local store at no additional cost.
This is nice because you can enjoy the best of both worlds: Secure those highly sought after gifts online without having to worry about if the local Target has it in stock, and you get to browse the store to see if there are any deals to be found on those clearance end caps. I call that a win-win.
Map the Store Before You Shop
This is a neat hack from Rakuten; I would have never thought about it. Target provides maps of all of its stores online, so you can save time on Black Friday (or any other day of the year) by learning the layout of the store ahead of time.
Once you figure out where you need to go, you will be able to work through the store and avoid crowded aisles.
Enjoy These Target Hacks and Remember to do This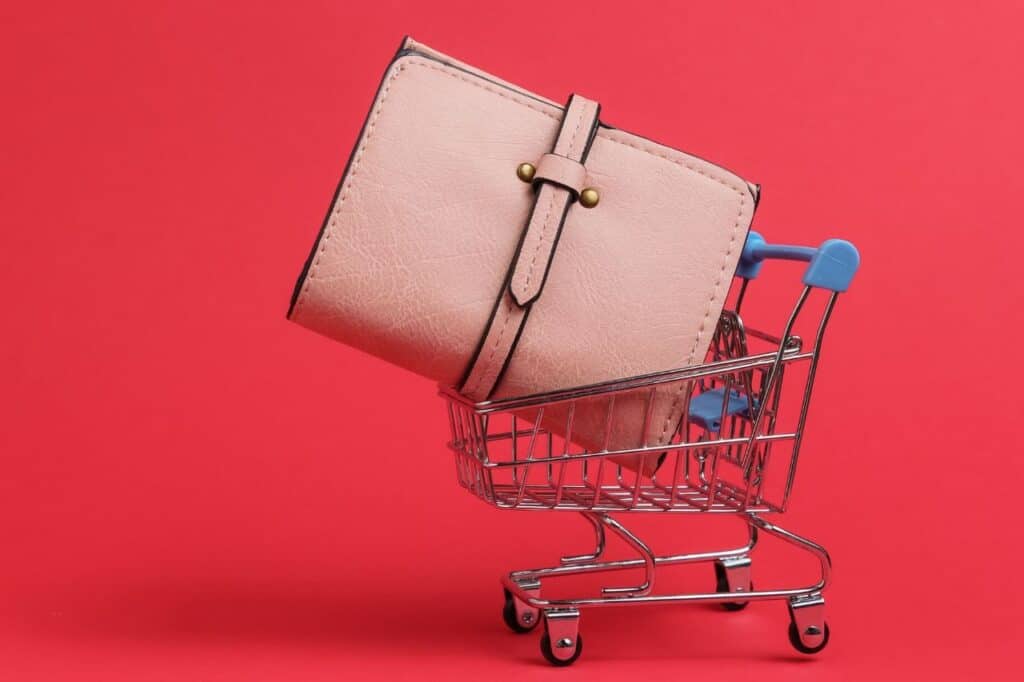 Make sure you download the Ibotta app to save as much as possible and earn cash back rewards. Why is it considered the No. 1 grocery app? Probably because Ibotta paid out $186 million to savers in 2019. Claim your share when you download Ibotta and grab that $20 welcome bonus.
Rakuten earns you cash back as you shop online. Sign up for you free Rakuten account here and collect your $10 welcome bonus after your first cash-back purchase.
Want to save these Target Hacks for later? Click here to Pin this post!
Be sure to follow us on Pinterest for WAY MORE money saving hacks!
Save More Money! Read these next…
*Capital One Shopping compensates us when you get the Capital One Shopping extension using the links we provided*
This website contains affiliate links, which means that if you click on a product link, we may receive a commission in return. Budgeting Couple LLC is a participant in the Amazon Services LLC Associates Program, an affiliate advertising program designed to provide a means for sites to earn advertising fees by advertising and linking to amazon.com