Ramsey is the man with the financial plan. You know his strategy: spend less on yourself, and put that money towards building your emergency fund and becoming debt free.
So how are we going to make his plan easier for you? We want to help you lower your bills and increase your income. And we've got tips right here to help you make it happen.
Don't let financial insecurity be your destiny. Make simple changes to gain control of your finances and give you a peace you didn't think possible.
These Dave Ramsey Tips Will Lead You to Financial Freedom
Dave Ramsey has taught people how to get control of their finances for decades. While some of his teachings can be a little controversial, nearly 2 millions families have found financial peace.
What are you waiting for?
1. Create a Spending Plan
There's no getting around it, if you want to have control over your finances you need to have a budget. Dave Ramsey suggests a zero-based budget in which you give every dollar a "name." This means that every dollar that comes into your home is assigned a purpose.
With a zero-based budget you write down the amount of money you will receive in for the month and figure out where it will be spent. This includes bills, savings, discretionary items like restaurants, entertainment, Starbucks and clothing, and whatever else you spend money for.
When you subtract your expenses from your income, you should be at zero. If you have money left over on paper, then figure out where you want to put it (like toward debt or savings or Christmas). If you have a negative number, then you're going to have to make some cuts.
Free Workshop – Join our free Simplify Money Workshop
The *only* way to save money is to spend less than you earn. That means you need to decrease your expenses or increase your income.
We want to help you do both.
Join our FREE Simplify Money Workshop to learn the fundamentals of growing wealth. Because when you can spend less than you earn, your money has no choice but to grow. You will build your savings and pay down debt.
What's more? We've got a bunch of free money-hacks to share with you:
Hacks to lower your monthly bills
Hacks to spend less on debt
Hacks to start investing
Hacks to increase your income by $20/month (with no extra effort)
This workshop has everything you need to accomplish the cardinal rule of personal finance: keep your income over your expenses.
Join our free 5-day Simplify Money Workshop, and start growing your wealth today.
2. Stick to the Budget
Creating a budget and sticking to it are two different things. You worked hard to create a budget, don't ruin it by not following it. Everyone in your family needs to be on the same page.
Here's a tip on how to make it easier to stick to your budget: create a budget you want to stick to. Think of every dollar you spend as an opportunity to make your life better. You have a mortgage; your home makes your life better. Your power bill makes your life better. But do you really need to pay for Hulu, Netflix, HBO, and Disney+ at the same time? Is that making your life better? Cut spending on the expenses that don't make your life better.
Trim – Lower Your Unwanted Bills
Do you feel like your getting ripped off on your internet? You probably are. Internet providers charge higher rates to customers who don't fight for a lower price.
Trim wants to lower your bills. A real person from Trim wants to negotiate lower monthly payments on your internet, phone, cable, and medical bills, and they're very good at their job. Trim saved their users $1M+ last month alone.
If Trim is unable to lower your bills, you pay nothing. But if Trim does lower your bills, you keep 66% of the savings the first year and 100% of your savings every year after that. Not a bad deal.
Please note that Trim takes their payment immediately. For example, if Trim saves you $10/month, they will request their 33% fee ($40) right away. But you keep 100% of the savings after that.
Get the free Trim App here because your bills should be lower. You need need a professional negotiator on your side.
Save on Your Next Flight To Cushion Your Budget
How can you find the cheapest possible flight without all that hassle and frustration?
Sign up for Scott's Cheap Flights to save big money on airfare. Just enter your local airport, select a few top vacation spots, and that's it. Instead of you having to chase low prices flying out of your home airport, they will come to your inbox every day.
See for yourself how great these prices are. Try Scott's Cheap flights for 14 days free. Hurry up, the average member saves $550 per flight.
3. Protect the Four Walls of Home
What happens when you don't make enough money to cover all your expenses? You make sure to take care of the most important things — the four walls.
Ramsey describes the four walls as:
Food: Make sure food is on the table. (Also see: 7 Tips to Save on Groceries)
Utilities: Keep the lights on. (Also see: Save on Utilities with these Top Energy Saving Amazon Products)
Rent/mortgage: Maintain a roof over your head.
Transportation: You will need to find a way to work.
Here are a few tips to save money on these 4 walls:
Ibotta – Save Money At the Grocery Store
Wall #1 is food. Obviously eating out costs more than cooking at home. So since you will be cooking at home more often, you cannot skip Ibotta for savings at your local grocery store. Ibotta offers cash back on the items you'll need, like meats, grocery staples and condiments.
Simply open the app, snap a photo of your grocery receipt, and Ibotta money goes straight into your account. Redeem your money for cash in the bank or gift cards to your favorite retailers and restaurants. What's more, you'll claim a $20 welcome bonus just for using the app!
Download the free Ibotta app to earn cash-back on all of your upcoming grocery trips, and don't forget about the $20 welcome bonus.
Check out our exclusive Ibotta explainer video below to find out ALL the ways to save money with Ibotta! 👇

I know Ramsey is all about working hard and saving money… But if you happen to like free money, you should download the Ibotta App and grab your $20 welcome bonus!
$5 Meal Plans (Don't Blow your Budget At Restaurants)
Eating out is the death nail in a budget. So take the guesswork out of cooking; save time and money with the $5 Meal Plan.
Your meal plans will be sent to your inbox each month, along with shopping lists and tips. Save about two hours a week. Each serving is around $2.
Sign up for a 2 Week free trial of $5 Meal Plan to save money on dinner.
Lower Your Electric Bill
Utilities are wall #2. Typically, we save money on energy by not cooling/heating our house as much during summer/winter. We turn the lights off when we leave a room. We switch our light bulbs for energy efficient bulbs. These are all great ways to lower your bill, so you should do this! But..
…what if you could simply pay less for power?
Electricityrates.com wants to help you lower your power bill. Enter your zip code, and Electricity Rates will pair you with a more affordable power supplier in your area. What's more, you don't really have to do anything.
There will be no down time without power and no change in quality. The only change you're going to notice is a cheaper power bill.
See if you could be paying less for power with the help of electricityrates.com
Lower Your Home and Auto Insurance
On to walls #3 and #4. But before we learn how to lower your home and auto insurance, have you thought about lowering your home and auto expenses? Can you live with one less car? Or can you sell a car (drop that car payment), and buy a cheap car in cash? Can you downgrade your home? Can you move to a cheaper city? Or move to a cheaper state?
Don't let your ego get in the way of your financial progress. If lowering an expense will make your life better and easier, swallow your pride and do it.
So how do you lower your home insurance and auto insurance expense? You switch providers. Make the transition easy with Insurify. Insurify compares quotes across many home and auto insurance providers. Enter your information, and pick the coverage at the price that is perfect for you.
What's more, the quotes are free. You have nothing to lose by trying Insurify, and a lot of money to save.
Get a home and auto insurance quote from Insurify right now… because it's free.
4. Don't Go Further into Debt
While we don't share Dave Ramsey's same view of credit cards, that doesn't mean his message is wrong. Credit cards are dangerous! If you struggle with credit card debt, take scissors to them today. Do not wait.
Dave Ramsey's baby steps say to put $1,000 in the bank, and then put everything you can towards your debt. This is sound advice. High interest rates are draining your finances.
Ramsey says to pay down debt using the debt snowball. That advice is okay…
Our advice: consolidate your debt, pay less in interest, and get out of debt faster while spending less money.
Get Out of Debt Faster While Spending Less Money
Ever heard of debt consolidation? Here's how it works: a consolidator will buy all of your credit card debt and consolidate it into one single payment with a lower interest rate. Why would you do this?
Because the consolidator is going to give you a very lower interest rate! A lower interest rate = less money lining the pockets of your lender = more money paying down your debt.
When your interest rate is lower, you pay down debt faster and spend less money in the process.
5. Have an Emergency Fund
Dave Ramsey's first step of his "7 baby steps" for financial peace is getting $1,000 into an emergency fund. That money is strictly for emergencies. If you budget you can plan for irregular expenses like holidays and birthdays so that the emergency fund is only used for emergencies. He suggests keeping this money in a different account than where you normally bank, so it is that much harder to get to, unless you have a real emergency.
Grow Your Emergency Fund Faster With CIT's High Interest Rates
CIT offers interest rates that are typically 11X the national average or greater. The money in your bank should be growing faster. Open a CIT savings account so you can earn BIG interest (See CIT's live banner below for their current interest rate)
Open a CIT Savings Builder Account, and you will grow your emergency fund faster. That's a fact.
Related: Best High Interest Rate Savings Accounts
6. Use Cash
Did you know shoppers who pay with a credit card spend more than those who use cash. It's easier to overspend with plastic than if you are paying with cold, hard cash because you only have so much money in your pocket. Dave Ramsey recommends using the cash envelope method. As long as your envelope has cash in it, you can spend it. But when it is gone, it's gone.
Want to earn cash-back on your purchases *without* a credit card? Check out our 12 favorite cash back apps!
7. Attack Debt
If you pay the minimum on your debt it will be nearly impossible to pay it off. Attack your debt as quickly as possible. Dave Ramsey suggests the snowball method. You make minimum payments on everything but the smallest debt. Pay as much as possible on the smallest debt to knock it out fast. Take all of the money you paid on the small debt and apply it to the next one. Keep rolling that money over … like a snowball.
Lower Your Credit Card Interest Rate
Have multiple credit card debts? Did you know you can combine your debts into a single payment AND pay less in interest. It's called Debt Consolidation (or debt combining), and it allows you to get out of debt faster while paying less money every month.
Here's how it works: Let's say you're in debt $15k across 4 different cards. A credit card company will pay off that debt (you're not in debt to those 4 credit card companies anymore), and give you their card with a $15k debt. This is called a Balance Transfer Credit Card.
Why would you do this? Because this new card's interest rate is a fraction of what it was before. Balance Transfer Cards offer down to 0% APR (interest) for 12-18 months (your rates will depend on your credit score). Lower interest EVERYTHING in terms of paying down your credit card faster and for less money.
Head over to Credit Land and check out their top Balance Transfer Credit Cards.
Related: How To Pay Off Credit Card Debt Step-By-Step
8. Avoid Temptation
If you have a weakness for spending money on "deals" when you shop, then limit the number of times you shop. If you tend to overspend on groceries when you are hungry, then eat before you go.
Learn what your weaknesses are and then avoid places that may cause you to slip.
Related: Why Am I Poor? How to Stop Being Broke (fast)
9. Give
Giving plays an important part of Dave Ramsey's budgeting process. Whether it is to a church, a charitable organization or to someone who has need, make giving a part of your financial routine.
Nothing feels better than knowing you had a hand in helping someone else.
Related: 41 Hacks to Live on Less Money: Thrive on Less
Remember These Tips to Improve Your Finances
Ibotta – Save on Groceries + $20 Welcome Bonus
Ibotta is giving their users cash back on the food you buy every day (over $600M and counting). You can earn cash back nearly every time you visit the grocery store with this app, and you get to turn that into free gift cards to your favorite stores (Yes, that includes Amazon).
Start saving money when you take a picture of your grocery receipt. Grab the free Ibotta app right here.
Trim Down Your Internet Bill
If you're willing to negotiate, internet service providers are likely to lower your rate. But what price do you ask for?
Trim is a professional service who specialize in negotiating bills down. Download Trim to lower your internet, phone, cable, and medical bills. You will keep 66% of the savings the first year and 100% of your savings every year after.
Lower your Electric Bill
Lowering your power bill can be as simple as switch providers. Electricityrates.com makes it simple.
Lower your electric bill after you enter your zip code here at electricityrates.com.
Destroy Your Credit Card Interest
Transfer all of your credit card debt onto a Balance Transfer Credit Card. Get down to 0% APR for 12-18 months (your rates will depend on your credit score).
Head over to Credit Land and pick out the balance transfer card perfect for you.
Stop Eating Out – Get $5 Meal Plan And Save
You'd be surprised by how much you'd save if you ate out one less time per week. Sign up for $5 Meal Plan because you will save money cooking flavorful meals at home.
Earn More Interest @ CIT Bank
CIT offers more interest on your savings. The national average is 0.08%. Compare that to CIT's current APY rate (see banner below)
Open a CIT Savings Builder Account to earn more interest
…because it's free money to grow your emergency fund a lot faster.
Save More Money! Read these next…
Save Money At Your Favorite Stores:
Want to save these tips for later? Click here to pin the post!
Be sure to follow us on Pinterest for more money saving strategies!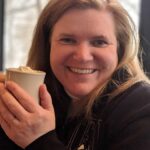 Wendi Warren is licensed professional clinical counselor, a certified human resources professional, a digital marketer, and founder of Wendi's Weekend Trips & Whatnot blog. She and her husband, Bobby, live in Wooster, Ohio, with their pets. In her spare time, she freelances for Wooster Media Group LLC.