You're hungry but don't feel like cooking or going out. What do you do? For many years that meant you picked up the phone and dialed your local pizza joint. Your choice for so long was simply this: Pizza or pizza.
But, thankfully as tech has evolved, delivery has exploded. Download an app like Postmates and you can open up an expanded universe of cuisines. And, if you are like me, you can still order that pizza (New York-style with just cheese, please).
Related: 11 Actionable Money Hacks to Save Easy Money
Which Delivery Service is Best for Restaurants?
And, the winner is … Well, we, the consumers. Really.
While some local pizza and burger joints offered free delivery in large metro areas, for many pizza delivery became a thing when Domino's came to town. Domino's offered delivery from its start in 1960. Then other pizza chains and shops followed suit.
But all of that has changed. With food delivery services like DoorDash, GrubHub, and Postmates, we can practically order out and have delivered to us any cuisine we want, From Indian to Italian, from Chinese to Continental Cuisine, from Greek to Mexican, from Chinese to Japanese.
Technology fueled this expansion of having food delivered from our favorite restaurants. So, in a sense, to answer the question about which delivery service is best for restaurants, we might say: Whichever one is available in your town.
GrubHub
Most people today know of GrubHub as primarily a restaurant delivery service, but did you know that was not always the case? It started out as an online service that allowed restaurants to have "paperless" menus.
When you download the GrubHub app, you enter your address, and it will find restaurants near you where you can order food and have it delivered. GrubHub differs from other food delivery services because you can use the app to order food for take-out.
We can easily recognize the benefits of food delivery: If it's snowing, raining, foggy or dark, we don't have to go outside. We can order from the confines of our comfy home and wait for dinner to be delivered.
But, if you wonder why you would use GrubHub to order food instead of making contact directly with the restaurant, let me submit to you two words: GrubHub Perks. With GrubHub Perks you will have access to free food and earn rewards from restaurant loyalty programs.
If you happen to be a frequent user of GrubHub's delivery service, then you should consider GrubHub+. You will pay $9.99 a month and get unlimited free deliveries from participating restaurants and 10% cash back. For every $100 you spend on food through the app, you will receive $10 cash back.
Postmates
Like other food delivery services, Postmates will whisk dinner to your door, but wait … there's more! Postmates will deliver just about anything from any store — not just your favorite meals from your favorite restaurants.
If you are getting cabin fever, Postmates can deliver some adult beverages your way to help pass the time. (Remember to drink responsibly.)
I love what Postmates says on its website: You crave it. We get it.
And, they do.
Postmates wrote about some quirky requests their drivers received, and it included a delivery for $1,000 in food from Taco Bell. The order was for more than 330 items from the menu. Not sure an order like that would make me run for the border, but it would definitely make me run down the hall.
Then on Valentine's Day people ordered a lot of late night diners and toys, you know, the kind you would never find at Toys R Us.
All kidding aside, if you need a meal, a drink, a battery charger or just about anything delivered, download the Postmates app, place your order, listen to some music to set the mood on Spotify.
BTW, Postmates now has an unlimited free delivery service. It's just $9.99 a month (or get two months free if you pay for the year), and every order of $12 or more will be free. Sign up for Postmates and save.
Related: Best Budget-Friendly Grocery Delivery Services
DoorDash
DoorDash's roots go to Palo Alto, Calif. The founders heard from a small business owner how difficult taking care of deliveries was. The owner had a small macaroon shop, and she served as the only delivery driver [source].
A light bulb went off, and a vision emerged for a delivery company. The founders called hundreds of small business owners in the area and all said the same thing: Delivery was a pain. Thus, the delivery service was born.
DoorDash works with both local restaurants, regional chains and national brands to deliver food to your doorstep. When you download the app, you will be able to see what restaurants participate in the delivery service. It will also inform you about the average time it takes to complete a delivery.
As people become more concerned about the spread of germs, when you place your order on DoorDash, you can let the Dasher (what drivers are called) know if you want your food delivery handed to you or just dropped on your doorstep.
Related: Best Immune Boosting Foods
Download DoorDash, get food from your favorite restaurants delivered all while you are binge-watching Tiger King on Netflix. (p.s. If you want to earn extra money, you can also become a DoorDash driver.)
How Can You Save More When Having Food Delivered From Your Favorite Restaurants
1. Use Cash Back Rewards Credit Cards
If you are not using a cash back rewards card, you are losing money.
These cards pay you a percentage back for every dollar you spend. Visit Credit Land to see what offers they have.
Recent offers included 0% interest on purchases for the first 15 months, 0% interest on balance transfers and 2X points on purchases at supermarkets and gas stations.
Related: 7 Tips to Save Money on Groceries Immediately
2. Rakuten Earns Cash Back Online ($10 Welcome Bonus)
When I was looking to sign up for Postmates unlimited free delivery service, my free Rakuten account saved me $7 in free cash back back for signing up for the service.
Create a free rakuten account here (then install the Rakuten browser button so that Rakuten can work automatically), and you will start earning easy cash back rewards when shopping online.
Sign up for Rakuten here to get a $10 welcome bonus after your first cash-back purchase.
Also See: Rakuten Review + Hacks – How to Earn the Most Money With Rakuten
3. Save with Capital One Shopping
The One Shopping browser extension finds coupons and promo codes to make sure you are paying very low prices.
Say you are getting ready to order food for delivery online (with a cash back rewards card, of course), when you head to checkout, Capital One Shopping will search to see if any coupon promo codes exist. I saved $4 the last time I ordered pizza from a major chain.
Add Capital One Shopping to your browser now
(Pst… This is why we say Capital One Shopping is legit.)
Want to save these restaurant delivery services for later? Click here to pin this post!
Be sure to follow us on Pinterest for more lifestyle tips and (of course) money saving life hacks.
Looking for some healthy cooking inspiration?
Or, do you need some easy money saving tips?
*Capital One Shopping compensates us when you get the Capital One Shopping extension using the links we provided*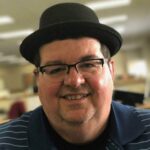 Bobby Warren is a former award-winning journalist who founded Wooster Media Group LLC, an SEO/content creation company. He lives in Northeast Ohio with his wife, Wendi, and their pets.