27 Best Part-Time Jobs To Make Extra Money
This post may contain affiliate links. Please read our
disclosure
for more info.
Are you tired of living paycheck-to-paycheck? Do you want to improve your financial health? Wouldn't it feel great to pay off your car early? Your house? Your credit cards?
Nearly 60 million people are earning extra money by working part-time. Many have even left the rigors of a 9 to 5 job and have become full-time freelancers, and they are doing something they love.
Related Post: Learn How to Make $100 A Day (Fast): 34 Unique Ways
Part-Time Jobs that Pay Well
How would your world change with some extra cash? Will it give you some peace of mind and reduce your stress level? Will it give you a chance to breathe knowing you don't have to check your bank balance all the time? Give these part-time gigs a chance, and you will move closer to achieving your financial goals.
Instacart
Since COVID-19, people with weaker immune systems have been relying on grocery delivery services like Instacart. With this huge spike in customers, personal shoppers are in demand.
Become an Instacart Full-Service Shopper. Open the app when you're ready to work, pick up groceries, and deliver them to your customers. It's the Uber of grocery shopping. That means anytime you have free time, you can be earning easy money.
Try Instacart Full-Service Shopping here to start growing your money during your free time
DoorDash
Want to drive for money, but don't want to deal with passengers? With DoorDash you won't mess with passengers, just deliveries.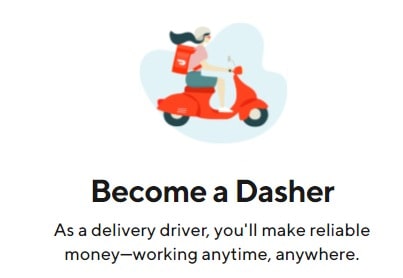 With DoorDash, you can expect daily work delivering meals to customers. And, you get to set your own schedule. You let DoorDash know when you can work. Your salary is based on a formula: base pay + promotions + tips = total earnings. Dashers earn about $14 an hour, according to data on Indeed.com.
Sign up for DoorDash to earn money when you want.
Postmates
Postmates delivers "Anything. Anytime. Anywhere." Postmates has transformed how goods move throughout a city with its on-demand delivery model.
When you drive for Postmates, you earn money:
For each completed pick-up
For each completed drop-off
A per-minute-rate for the time you spend at the pick-up location
A per-mile rate for the distance between the pick-up and drop-off locations
100% of the tips you earn
Sign up in a snap and start working toward a bonus. A recent incentive offers drivers a chance to earn $900 after completing 100 deliveries.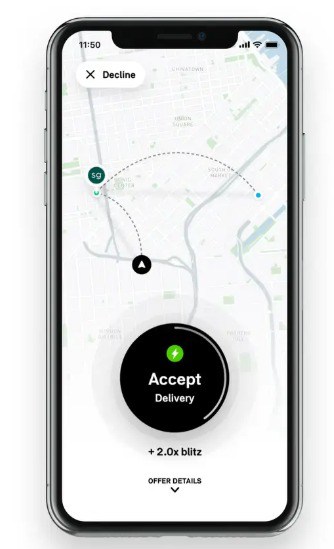 Related Article: How to Make Money Now
Part-Time Jobs You Can Work from Home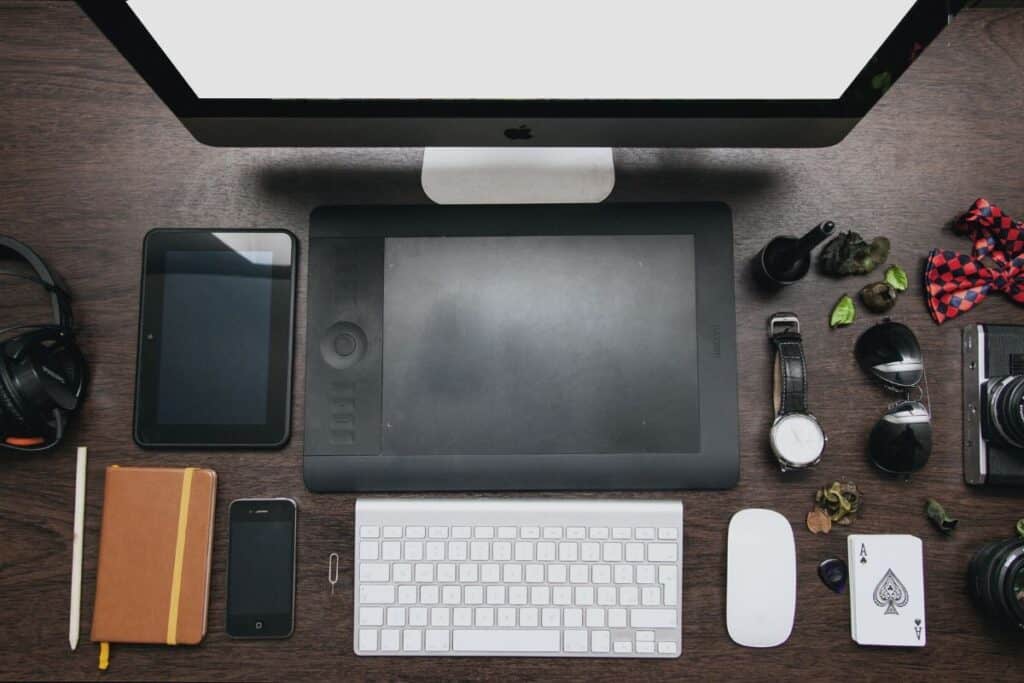 Want to earn some extra cash, but don't want to leave your home? No problem. Many people work a part-time job from the comfort of their favorite chair! The kicker is that many part-time gigs pay very well, and there just might be one waiting for you. Check out this sample:
Disney Guest Services Representative
Part-Time Jobs Online
Spending hours in search of a part-time job can be exhausting. Thanks to technology, you can look for well-paying, part-time jobs hassle-free. Many mobile apps and websites maintain databases full of companies waiting for your application. Here are a few to consider:
Steady
Steady has a mission to build better financial futures for its members — all 1.5 million of them. So far, it looks like they are succeeding. They have an A- rating from the Better Business Bureau, and NBA legend Shaquille O'Neal is an adviser and advocate for Steady.
If you enjoy writing, check out positions on Steady, a recent posting advertised a pay rate up to $50,000 per year.
Flexjobs
The company offers job services in more than 50 categories and has an A+ rating from the Better Business Bureau.
Visit Flexjobs right now and discover jobs like this photography position that pays $33.40 per hour in Olive Branch, Miss.
SolidGigs
SolidGigs boasts it offers job seekers "the best freelance jobs, hand-picked and delivered daily." Who doesn't want to receive new job alerts every day? A 30-day trial to SolidGigs is just $2 before you receive a monthly charge. Sign up and see what alerts SolidGigs sends your way.
We Work Remotely
We Work Remotely boasts that it has 2.5 million monthly visitors to its website each month, and if numbers don't lie, that will make it a top contender to help you find your next freelance gig. If you enjoy working from a remote location, there are positions like the Interpersonal Sales/Business Development job which will pay you up to $25 per hour.
Part-Time Jobs with Benefits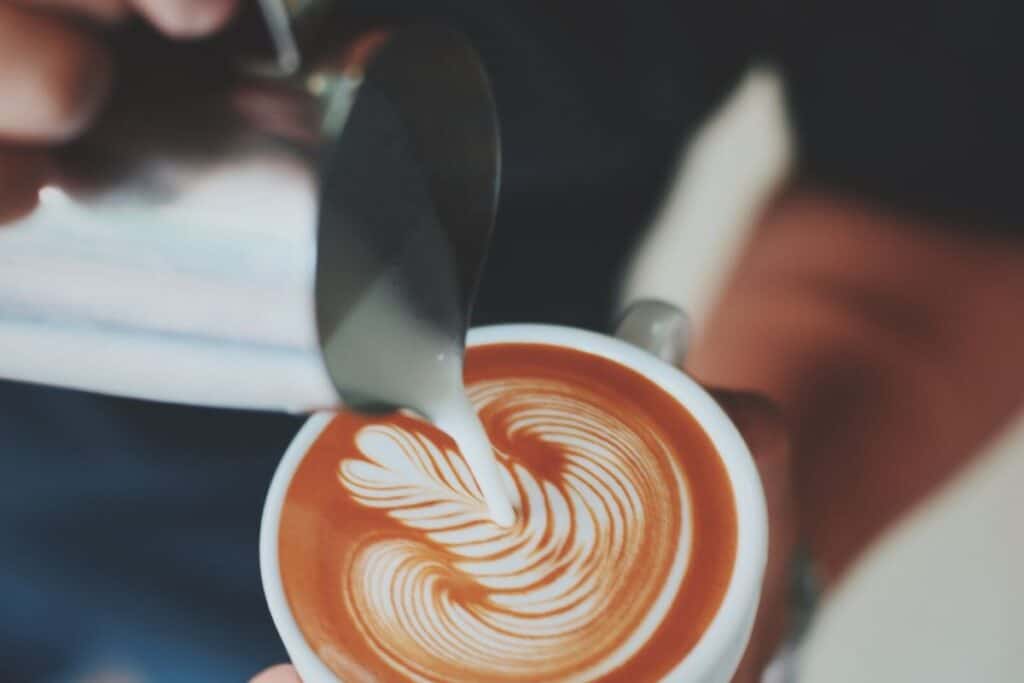 Many people cling to full-time jobs they hate solely for the benefits. The No. 1 fear revolves around the loss of health insurance. Retirement remains a top priority, too. Many workers worry Social Security will not pay enough or be solvent when they retire. On top of this, Americans struggle to save money for retirement, according to a CNBC report [source].
So what if you could earn benefits with a part-time job? (Maybe it will give you time to pursue your passion with a side hustle?)
If benefits prove to be a priority for you to protect your family, investigate these companies that offer part-time employees more than just a paycheck — they offer benefits, too.
Activision Blizzard
Like video games? Could you imagine yourself working for a video game development company? Potential benefits include a 401(k) account and dental coverage, among others.
American Red Cross
Want to help your community by working for the leader in emergency response and disaster relief? The Red Cross offers benefits like health insurance and professional career development opportunities for specific roles.
JPMorgan Chase
Work 20 hours or more for JPMorgan Chase, and you will be eligible for medical, life, dental, vision insurance, and long-term disability benefits.
Starbucks
This famous coffee company offers employees who work 20 hours or more incentives that may include bonuses, 401(k) matching, and discounted stock purchase options.
Home Depot
A leader in the home improvement products market, Home Depot offers eligible part-time employees benefits like health, life, and dental insurance, and assistance with life-changing events.
Wegmans
Work for this family-owned supermarket chain, and you could be eligible for health coverage, life insurance, wellness incentives, and a 401(k) program.
Check out 33 Ways to Make Money Now: Start Earning Today
Remote Part-Time Jobs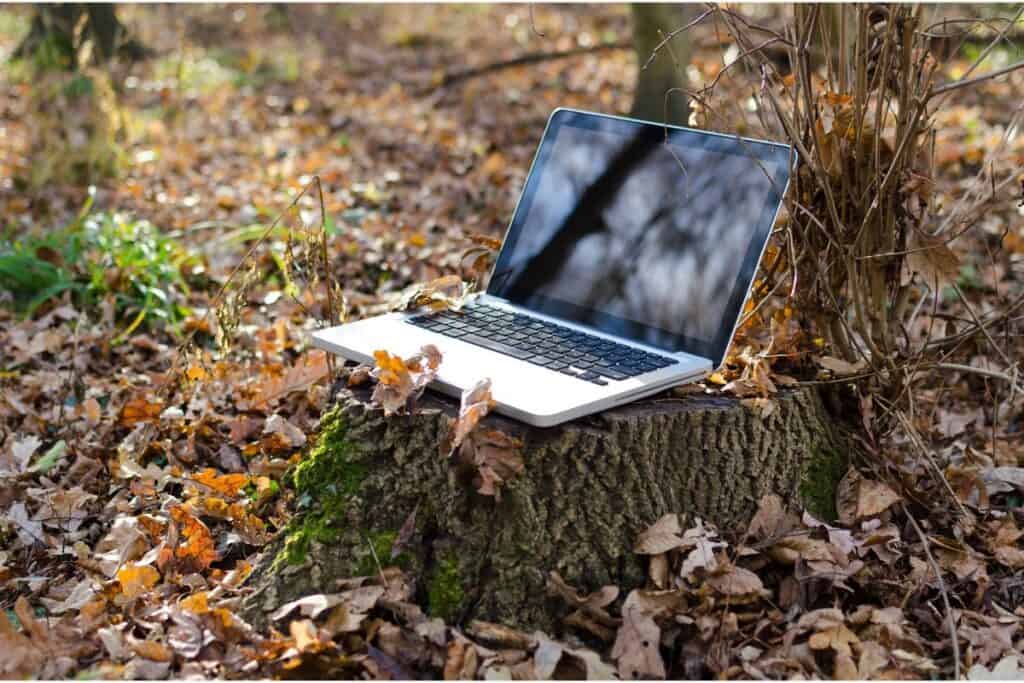 Are you a wanderer and live life on-the-move? Immersed in that #vanlife? Still searching for the right place to call home? Job hunters consider working remotely a great perk. People with the right skills can work from virtually anywhere.
Check out these jobs that can be performed from almost any location with internet access:
Account Executive
Have a knack for sales? Don't want to be micromanaged? You might thrive with CVEDIA, a tech company that partners with visionary businesses to create groundbreaking machine learning projects.
Can you build business and close contracts that range in size from $50,000 to $1 million a year? Top-level account executives earn approximately $90,000 per year, according to Payscale.com [source].
Media Buyer
Can you identify opportunities and collaborate with marketing teams? If so, your dream job awaits you. Check out these opportunities to work remotely. If you have experience planning, executing and managing digital campaigns, Payscale.com indicates that media buyers can earn up to $65,000 per year [source].
Content Writer
Do you love to write engaging material? Can you research topics and develop a story promptly? If so, then check out this job listing on Remote.co to become a freelance writer. Payscale.com says that you can earn approximately $45,000 per year on average as a content writer [source].
Social Media
Can you spot growth opportunities and produce top-notch content for various social media platforms? If this sounds like you, head on over to RemoteOk.io and apply for this job right now. Payscale.com says that a social media manager can earn between $34,000-$77,000 per year [source].
Part-Time Jobs You Can Work Evenings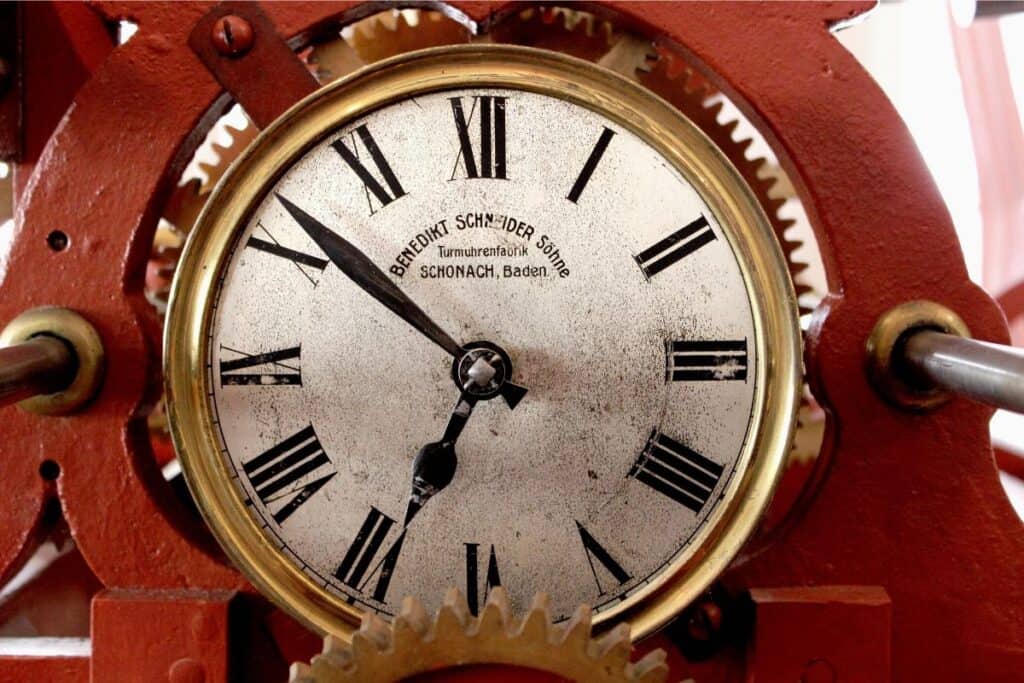 Ever thought about turning your free time in the evenings into cash? Many companies are looking to hire people for a few hours each night. Evenings are peak times for food delivery and office cleaning companies. If you have a few hours to spare at night, why not check out ways to make a little extra money doing something that you enjoy? Check out these evening jobs.
Warehouse Worker
FedEx always needs package handlers, and they will pay you $16 per hour to help them!
Evening Cleaner
Do you enjoy cleaning and take pride in a job well-done? Want to pay down your debt or save some money for a new car? If you could use some extra cash, check out the Clean Team.
Virtual Assistant
Are you a great communicator who loves internet research? Thousands of people could use your help in making phone calls, scheduling appointments, checking emails, and researching a product or service. Sound good? Apply at Fancy Hands now!
Also See: 12 Apps That Pay You Money
Part-Time Jobs on Weekends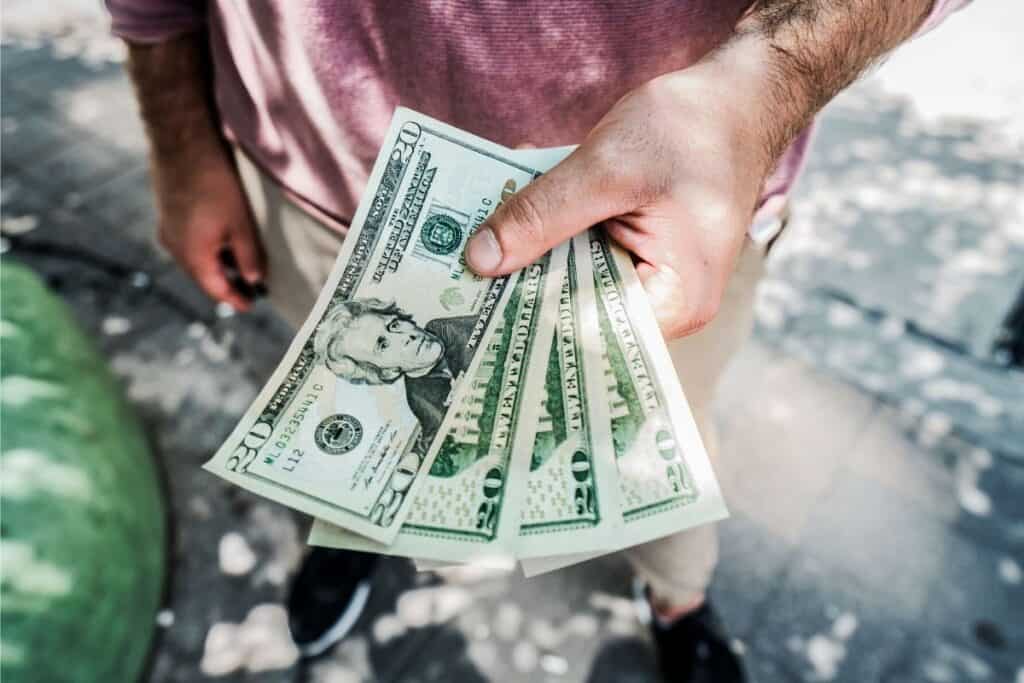 Does your schedule allow you to work on the weekends? Perhaps your spouse is working the weekend shift, and you have some time to spare. Why not put it to use at a well-paying part-time job? It is easier than you thought, thanks to technology and the thousands of companies needing freelance, part-time, and contract workers. Take a look at some of the jobs that are perfect for weekend warriors like you.
Dairy Hauler
Work every other weekend and make $230 per day driving for Viessman Trucking. The company has a modern fleet of tankers, reefers, live bottoms, pneumatics, and augers, and they need people to drive them.
Barista
If you are in the Lake Oswego, Oregon area, head over to Babica Hen Cafe, they are searching for baristas and will pay you up to $14 to serve their customers on the weekends.
Chat Specialist
The company LifeChanger urgently needs weekend workers to handle front-end sales calls from their homes. Don't wait, apply now.
Data Entry
Are you outgoing and enjoy sharing your opinion about products, services, and trends in today's marketplace? Then visit First Rate Response today and earn up to $30 per hour starting out.
Part-Time Jobs with Amazon
Amazon understands that talented individuals need a flexible schedule, and they approach employment with their organization differently.
They have implemented a Part-Time Team initiative to seek out big thinkers and pioneers. As part of this pilot program, teams will work 30 hours per week and receive all the benefits of their full-time counterparts.
If you are ready for something big, head over to Amazon and see what career could be waiting for you.
Part-Time Jobs with Target
Want a part-time, well-paying job working with other dedicated employees to help families experience the joy of shopping at Target?
Target employees go the extra mile to ensure a great shopping experience for their customers by offering a genuine and friendly conversation with shoppers. If you enjoy working in a fun environment while helping to make life a little bit easier for others, Target could be the right fit for you.
Part-Time Jobs with UPS
A recent search returned 436 part-time jobs available at UPS. Working for UPS offers a variety of perks. If you are attending college, UPS will help you invest in your future by awarding a bonus of up to $25,000 for part-time employees.
You will also be a part of a global company that welcomes diversity and promotes from within. That means if you aspire to be a delivery driver someday or step into an entirely different role, the company offers you an opportunity to thrive. Check out what the worldwide shipping company has to offer you.
Start Your Side Hustle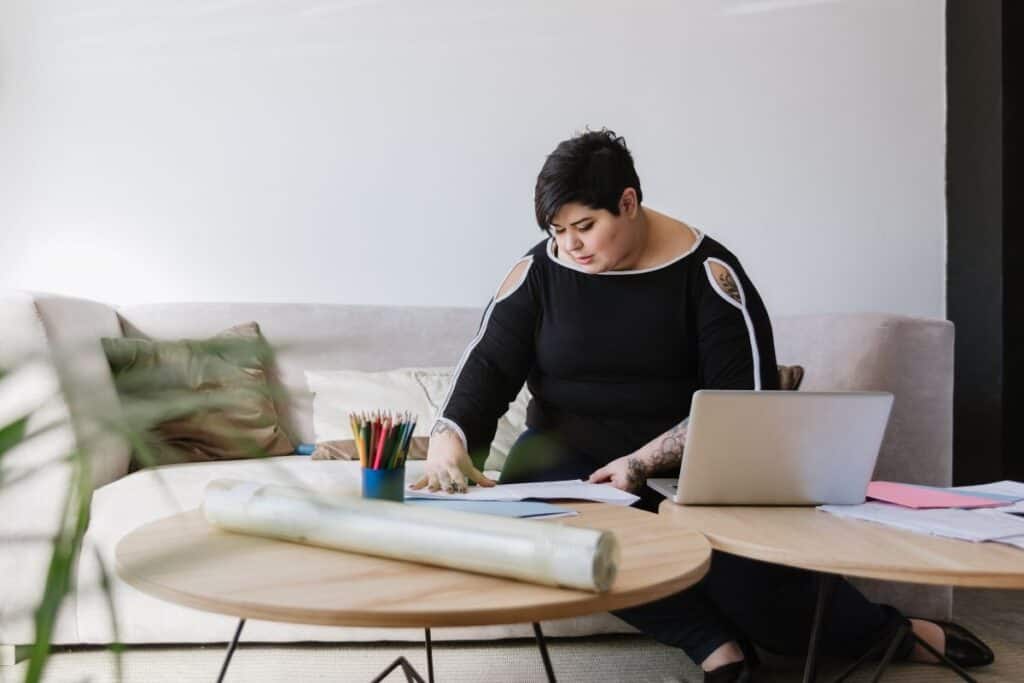 Are you ready to start earning more money in your spare time? Many people are making thousands of extra dollars each month doing something they enjoy on a part-time basis.
Freelancing isn't new, but the gig-economy is growing as companies seek more and more talented individuals with various skill sets [source].
The Steady app is a great way to tap into the gig economy.
As the demand for these jobs rises, so, too, do the salaries. One company, Flexjobs.com, has seen remote work grow 91% over the previous 10-year period, and the number continues to increase. As the world deals with the coronavirus, many companies see the benefit of allowing their workforce to work remotely.
Approximately 5 million people work remote jobs, and companies recognize this benefit attracts and retains talented people. Isn't it time that you take the plunge and become your own boss, set your own hours, and live your best life?
Want additional ideas on ways to make money?
This website contains affiliate links, which means that if you click on a product link, we may receive a commission in return. Budgeting Couple LLC is a participant in the Amazon Services LLC Associates Program, an affiliate advertising program designed to provide a means for sites to earn advertising fees by advertising and linking to amazon.com