I'm a huge procrastinator when it comes to decorating. But this year I decided to get a jump on things so that I'm ready when it's time to decorate for fall. Fun fact: Halloween is the second most-decorated holiday after Christmas.
These DIY decor ideas are sure to inspire you to fill your home with autumn's colors.
25 Dollar Tree DIY Fall Decor Ideas
Want more DIY home-decor ideas? Check out our favorite (season-less) home decor DIYs here!
Free Workshop – Join our free Simplify Money Workshop
The *only* way to save money is to spend less than you earn. That means you need to decrease your expenses or increase your income.
We want to help you do both.
Join our FREE Simplify Money Workshop to learn the fundamentals of growing wealth. Because when you can spend less than you earn, your money has no choice but to grow. You will build your savings and pay down debt.
What's more? We've got a bunch of free money-hacks to share with you:
Hacks to lower your monthly bills
Hacks to spend less on debt
Hacks to start investing
Hacks to increase your income by $20/month (with no extra effort)
This workshop has everything you need to accomplish the cardinal rule of personal finance: keep your income over your expenses.
Join our free 5-day Simplify Money Workshop, and start growing your wealth today.
Want more life hacks? Check these out…
Need help saving money? Read these next…
Want to save these tips for later? Click here to pin this post!
Be sure to follow us on Pinterest for more money-saving life hacks!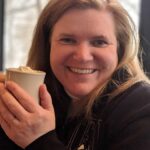 Wendi Warren is licensed professional clinical counselor, a certified human resources professional, a digital marketer, and founder of Wendi's Weekend Trips & Whatnot blog. She and her husband, Bobby, live in Wooster, Ohio, with their pets. In her spare time, she freelances for Wooster Media Group LLC.