DIY Pottery Barn Vase Dupe
This post may contain affiliate links. Please read our
disclosure
for more info.
Create a DIY Pottery Barn Vase for a fraction of the price.
This DIY can be made using things from the Dollar Tree or Amazon.
We've included links to all of the supplies you'll need below.
If you've been meaning to spruce up your entry table, this Pottery Barn Vase Dupe is what your home has been missing.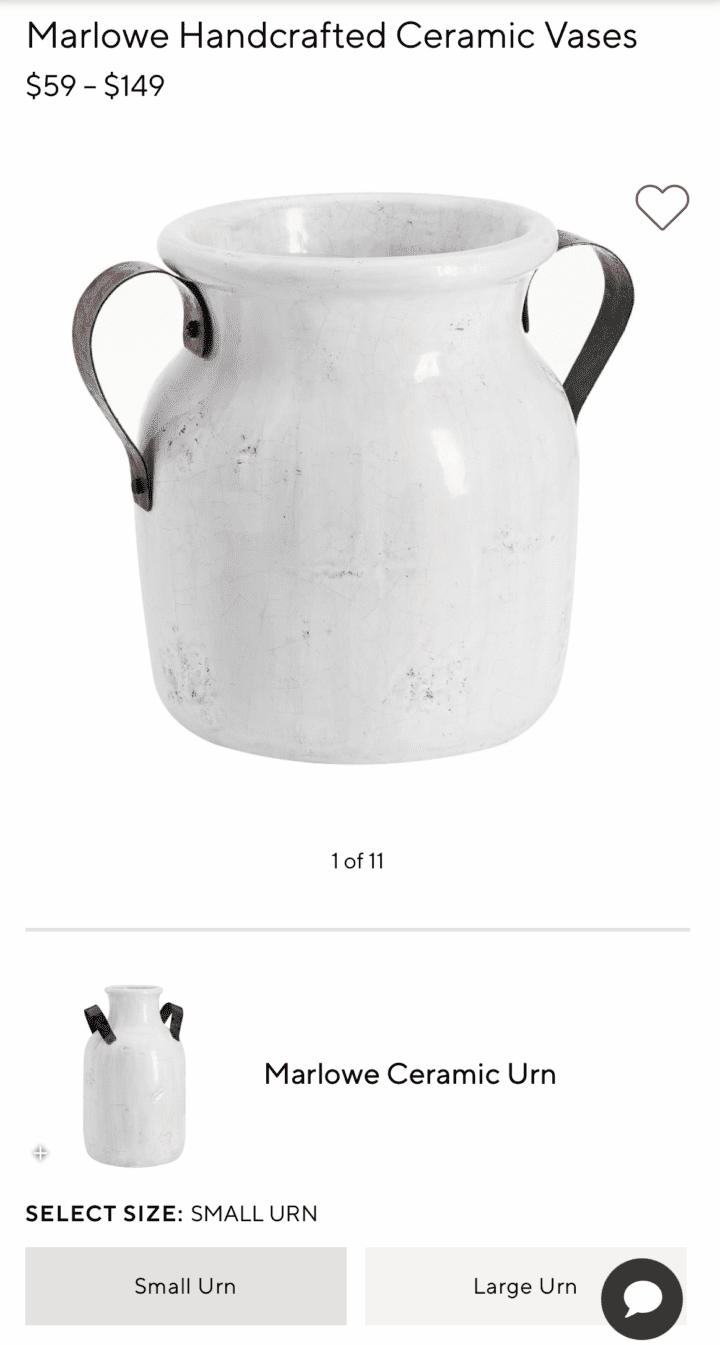 Recreate this $150 Pottery Barn Vase for a fraction of the cost.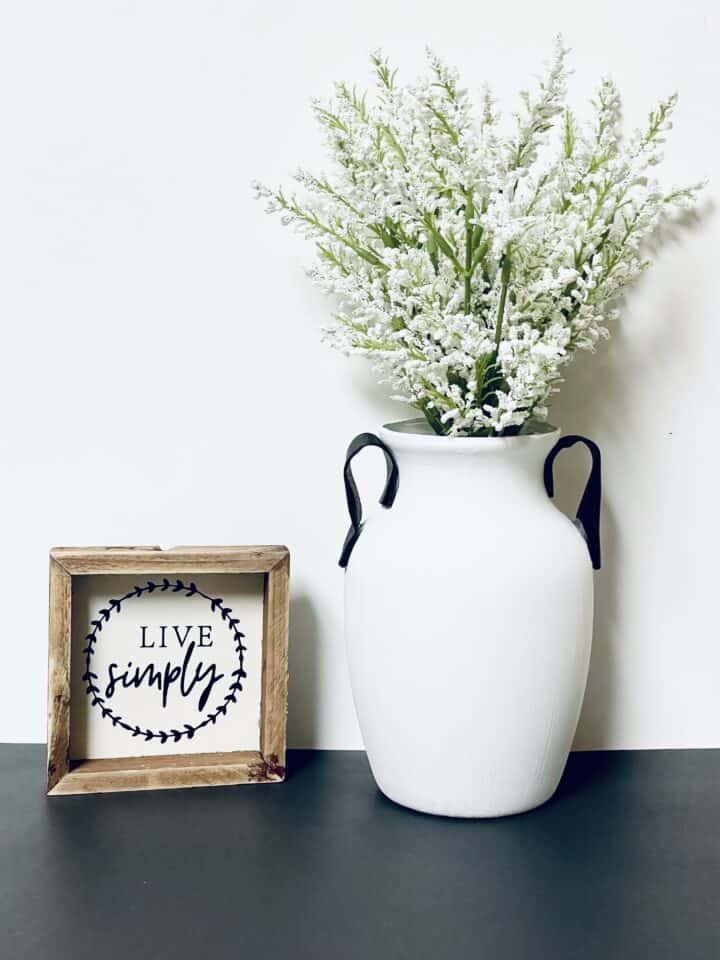 Supplies: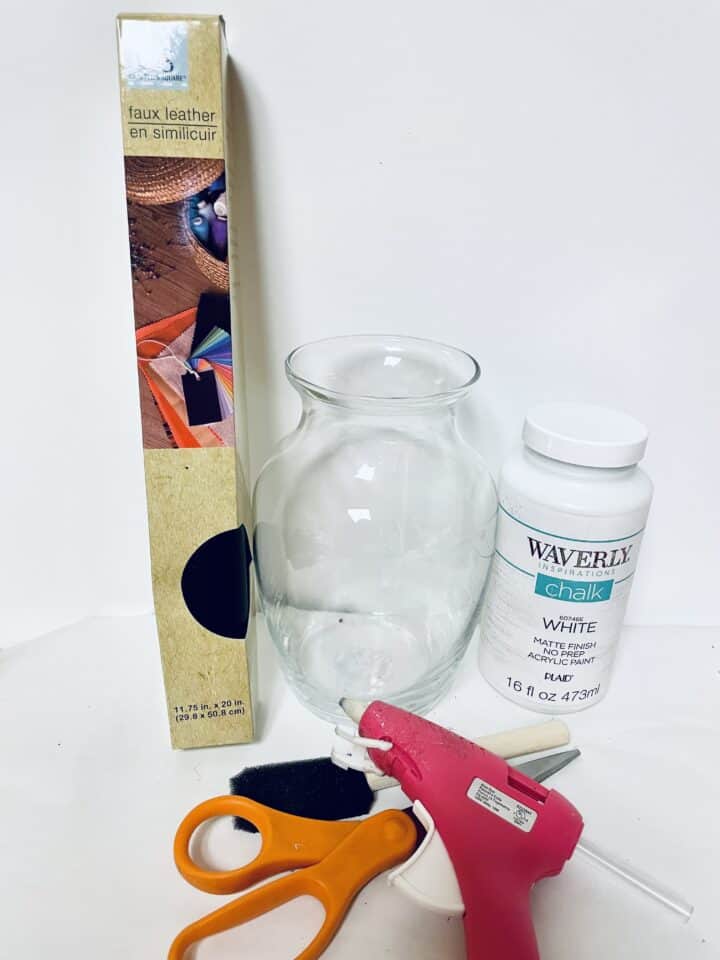 Get Cash Back on DIY Supplies with Rakuten (It's Free!)
Rakuten (formerly Ebates) lets shoppers like you earn cash back when you shop online or in-store.
When you shop using the browser extension, Rakuten will alert you to cash back offers when you visit a partner site. And, when you check out, Rakuten will search to find active promo codes to score a discount.
There are more than 15 million Rakuten shoppers who have been paid more than $2.2 billion in cash back via PayPal and Big Fat Checks. And, you can sign up in seconds for free.
Sign up today and Rakuten will give you a $10 Welcome Bonus. Did we mention it's free?
Instructions:
Start by applying 2 or 3 coats of the white chalk paint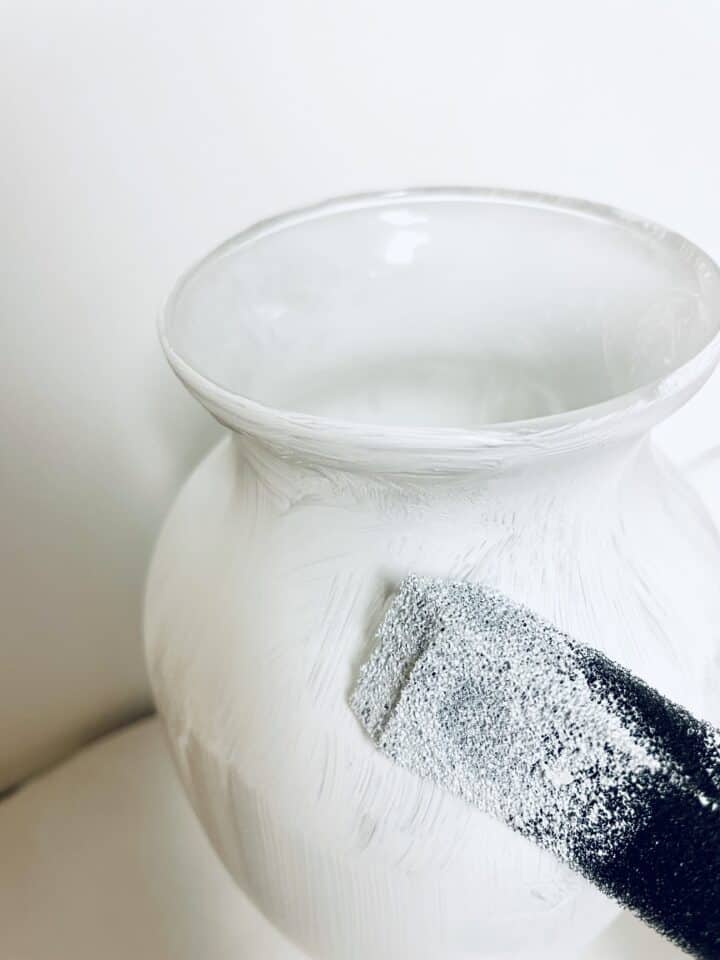 While that is drying, cut (2) 3 inch long and 3 inch wide strips of the faux leather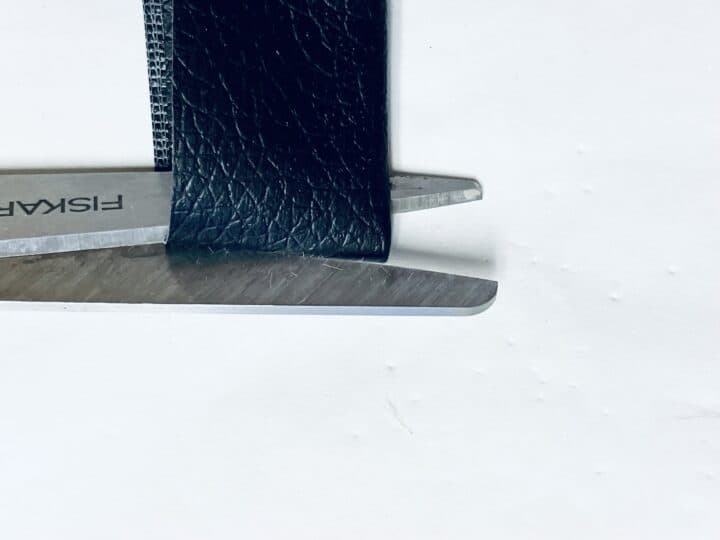 Trifold your faux leather strips. Fold one inch over the top and fold the remaining inch on top of that. Using the hot glue gun secure this together. You now have (2) 3 inch by 1 inch faux leather handles for your pot.
Once the vase is completely dry using the hot glue gun add a dab of hot glue in the middle of the upper curved section of the pot. Place the faux leather on top. On the bottom section of the vase add some hot glue and fold the faux leather piece back so that it creates the curved handle piece. Repeat this on the other side.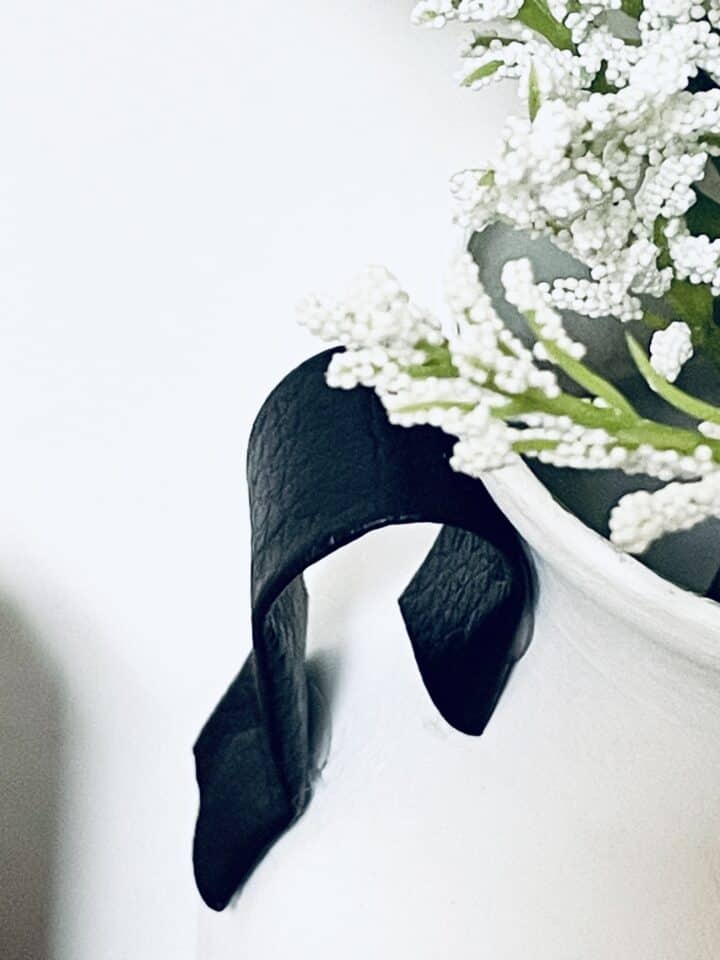 Be careful to not carry the vase by the faux leather as it is just for decoration.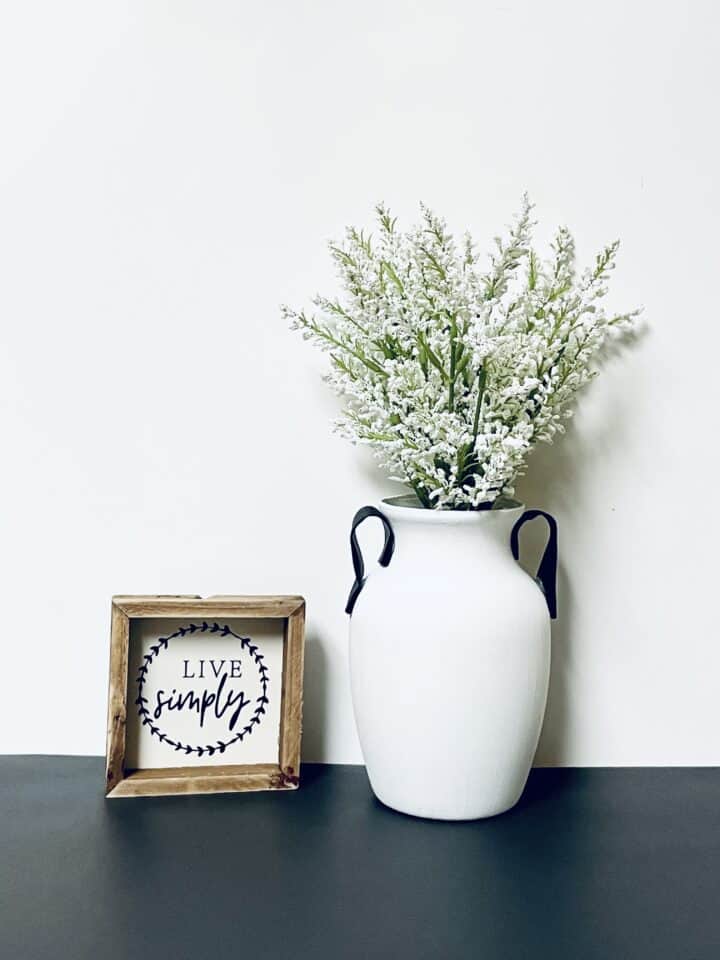 Free Workshop – Join our free Simplify Money Workshop
The *only* way to save money is to spend less than you earn. That means you need to decrease your expenses or increase your income.
We want to help you do both.
Join our FREE Simplify Money Workshop to learn the fundamentals of growing wealth. Because when you can spend less than you earn, your money has no choice but to grow. You will build your savings and pay down debt.
What's more? We've got a bunch of free money-hacks to share with you:
Hacks to lower your monthly bills
Hacks to spend less on debt
Hacks to start investing
Hacks to increase your income by $20/month (with no extra effort)
This workshop has everything you need to accomplish the cardinal rule of personal finance: keep your income over your expenses.
Join our free 5-day Simplify Money Workshop, and start growing your wealth today.
Want More Home Decor DIY's? Check these out…
Need Help Saving Money? Read these next:
Want to save these tips for later? Click here to pin this post!
Be sure to follow us on Pinterest for more money-saving life hacks!
This website contains affiliate links, which means that if you click on a product link, we may receive a commission in return. Budgeting Couple LLC is a participant in the Amazon Services LLC Associates Program, an affiliate advertising program designed to provide a means for sites to earn advertising fees by advertising and linking to amazon.com