Am I the only one who's eyeballs almost jump out of their sockets when looking at prices for designer items? It honestly blows my mind how much people are willing to pay for things, especially for decorative items.
While I can appreciate paying more for quality, I definitely draw the line on home decor. But that doesn't stop me from looking at ways I can produce the same item at a fraction of the cost.
Thankfully, I don't even have to figure out how. There are so many great DIY projects from which to choose. I've picked out several of my favorites that with a little bit of effort, you can give your home a designer look without the designer price tag.
Designer Decor Duplication Projects
Free Workshop – Join our free Simplify Money Workshop
The *only* way to save money is to spend less than you earn. That means you need to decrease your expenses or increase your income.
We want to help you do both.
Join our FREE Simplify Money Workshop to learn the fundamentals of growing wealth. Because when you can spend less than you earn, your money has no choice but to grow. You will build your savings and pay down debt.
What's more? We've got a bunch of free money-hacks to share with you:
Hacks to lower your monthly bills
Hacks to spend less on debt
Hacks to start investing
Hacks to increase your income by $20/month (with no extra effort)
This workshop has everything you need to accomplish the cardinal rule of personal finance: keep your income over your expenses.
Join our free 5-day Simplify Money Workshop, and start growing your wealth today.
Want More DIY Ideas?
Save more money! Read these next…
Save at your favorite stores:
Want to save these tips for later? Click here to pin this post!
Be sure to follow us on Pinterest for more money-saving life hacks!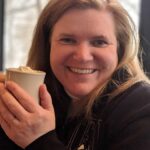 Wendi Warren is licensed professional clinical counselor, a certified human resources professional, a digital marketer, and founder of Wendi's Weekend Trips & Whatnot blog. She and her husband, Bobby, live in Wooster, Ohio, with their pets. In her spare time, she freelances for Wooster Media Group LLC.