It's easier than ever to buy on credit. In other words, it's never been easier to go into debt. You cannot ignore the consequences of debt forever. Interest payments become more and more expensive until you're underwater.
Break the cycle today. Start spending less than you earn so that your money can grow. Follow these frugal hacks and live below your means to make "saving money" a fair bit easier.
Live Below Your Means and Get Your Life Back
1. Cut Dead Weight From Your Expenses
Remember that $19/month subscription you signed up for ages ago, but never use? Get rid of it! Unused subscriptions sabotage our savings goals. They feel like nothing month to month, but come the end of the year, thousands of dollars are gone. Thousands that could have gone towards building your emergency fund or paying down debt.
Trim Your Expenses
You're not the only one who forgot about your unused subscription. Trim, a company that helps people identify and cancel unused subscriptions, saved their customers over $1,000,000 last month alone.
Trim is free to get started, and they do a lot of the work for you. They'll analyze your money; cancel subscriptions; negotiate lower internet bills, cell phone bills, and cable bills, and overall help you save money (or Trim your expense).
When they lower your bills, you keep 66% of your savings the first year and 100% of your savings every year after that. And again, they take care of most everything for you.
Please note that Trim takes their payment immediately. For example, if Trim saves you $10/month, they will request their 33% fee ($40) right away. But you keep 100% of the savings after that.
Sign up for Trim here. See how much money you save because you downloaded this free app.
2. Use Siri To Save On Groceries
If you want to save on groceries, write a grocery list. Lists keep you from making impulsive snack-buying decisions. The only problem is writing the grocery list. Don't worry, I got you.
When you notice you're running low on milk, grab your phone and say, "Hey Siri, add milk to my grocery list." Boom! Now you've got a running grocery list that you can update on the fly. Once you get to the grocery store, your list is practically done, and it's on your phone.
Free Money on Groceries Using Your Phone? (+ $20 Bonus)
Now that your grocery list is on your phone, why not turn your grocery list into cash with Ibotta?
Download the Ibotta app, and create a cash-back grocery list to take with you to the grocery store. When you get home, snap a pic of your receipt using the Ibotta app to watch free money get deposited into your Ibotta account. Or if you don't want to grab a photo of the receipt? No worries. Just link your grocery store's loyalty card and money will automatically flow into your account.
Ibotta is an ideal way to save money at the grocery store. Set up your free Ibotta account here so that you're ready to earn cash back at the grocery store. Ibotta will even pay you a $20 Welcome Bonus just for using the app.
Get the Ibotta app, collect your $20 welcome bonus, and be sure to watch our short, helpful Ibotta Explainer Video below.
So, if you like free money… Download the Ibotta App here and grab a free $20 gift card just for trying it out!
3. Pay Yourself To Grow Your Savings
Living below your means = spending less than you earn. It's easier said than done, I know…
But here's a saving hack that really works: pay yourself first. The second you receive your paycheck, transfer 10% into savings and do your best to live on the remaining 90%. You can do that. This proactive strategy puts you on track for financial success starting day 1 of your journey.
Snowball Your Saving with a High-Yield Savings Account
There is strategy when it comes to banking, and that strategy is to collect interest on your savings. Most banks pay 0.08% APY on money in a savings account. That means if you had $10,000 in savings, your bank would pay you a whopping $8/year.
That's nothing!
Earn 5X the APY with CIT's Savings Builder Account. Their high interest rates help to you grow your emergency fund faster than ever. See the live banner below for CIT's Savings Builder current interest rate.
Make it easier to grow your emergency fund. Start saving your money in a bank offering high APY. Learn more about CIT's Saving Builder Account here.
4. You're Setting Fire To Your Money with Nonessential Purchases
Saying no to a $5k flat screen is easy. But the weekly Starbucks stops and "cheap" Amazon purchases are a little tougher to resist. These "insignificant" purchases are the death nail in people's spending. Small daily purchases take its toll on your monthly budget, and they wreak havoc on your annual income. Be mindful of the small purchases and you'll find a big pot of gold in your bank account.
But Don't Give Up Nonesstial Spending
It's no fun living without nonessential spending. Luckily there's a workaround. The Dosh App earns free money on everyday purchases which you can redeem for free gift cards to your favorite stores like Amazon and Starbucks!
Here's how Dosh works: connect your debit or credit card to the app… and that's basically it. As you swipe your linked card at Dosh's partnered stores, you will earn free gift cards.
Don't say no to nonessential purchases. Instead, say yes to Dosh, and spend their money on stuff.
Download the free Dosh App here. You'll even get a $1 welcome bonus after connecting your credit or debit card to the app.
Also See: 20+ Lazy Ways to Get Free Amazon Gift Cards
5. Eat at Home so Restaurants Don't Take a Bite Out of Your Budget
Search the web for copycat recipes and enjoy your favorite restaurant meals at home. Cook more than you need, and you can take some of the leftovers for lunch when you go to work.
Ever Try a Meal Plan?
Eating at home can get stale if we make the same thing over and over.
That's why you should try the $5 Meal Plan. You will discover a variety of great tasting meals that are easy on the budget.
Sign up for free and try it for 14 days at no expense. Eat like royalty for about 2 bucks (or less) a serving.
6. Start Scouting Thrift Shops for Deals
Great finds await you in thrift stores. You will not believe the quality and savings you will find. I bought a toaster oven for $6!
Get a "Thrifty" iPhone and Save Hundreds
If you want your next iPhone to act/look/feel brand new, but don't want to pay the excessive new-phone price tag, check out Gazelle. This company refurbishes phones and sells them at very affordable prices. You can have the hottest phone for hundreds cheaper, and you won't be able to tell the difference between the new phone and the refurbished phone. They're that good.
And if for some reason you're not happy with your new phone, mail it back. There is nothing to lose, and a phone that feels brand new for hundreds cheaper to gain.
Check out Gazelle's electronic merchandise here. See for yourself by Gazelle is by far our favorite way to buy cell phones.
7. Know when to shop the sales
After Christmas, toys get marked down. Buy toy gifts in January for birthdays later in the year. Look for HD TVs to go on sale before the Super Bowl. If you like candy, buy it the day after Halloween or Valentine's Day. Look for Black Friday deals.
8. Get Creative With Freezer Food
Go check out your freezer. What you got in there that could be turned into something extra delicious? Put freezer food in a pan, add some spices and butter, and you've got yourself an incredibly cheap meal. Apply this concept to the refrigerator and pantry, too. If you have any broccoli in the fridge, you need to try this dish (my wife made it with chili lime salt, and it was incredible).
When you eat down the freezer, the fridge, and the pantry, start looking for ways to save on groceries when you start to replenish your supplies. Of course, you want to use Ibotta to earn cash back on groceries, but also look to see how you can save 15% with Amazon's Subscribe & Save program. With Subscribe & Save, you will keep more cash in your coffers, enjoy contactless delivery, and minimize the time you need to be out and about. Win-win-win.
Tired of cooking? Here's the best ways to get your favorite restaurant's delivered (even on a budget).
9. Live on One Income, Even if You Have Two
Today, you have the power to forever change your financial future. Follow these tips, save hundreds each month, and live on one income … even if you have two. Protect and preserve your cash now.
If you are willing to postpone the pleasures of today, then you will be well on your way to living within your means. It helps when you tap into tech and use budgeting tools and cash-back apps.
Living Below Your Means Starts Today
Want to save these tips for later? Click here to pin this post!
Be sure to follow us on Pinterest for more money saving life hacks to live on less money!
Save More Money! Read these next…
Save Money At Your Favorite Stores: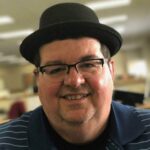 Bobby Warren is a former award-winning journalist who founded Wooster Media Group LLC, an SEO/content creation company. He lives in Northeast Ohio with his wife, Wendi, and their pets.