11 Things to Never Buy at Dollar Stores
This post may contain affiliate links. Please read our
disclosure
for more info.
Dollar stores are awesome. OK, I know they have been boosting their prices just a bit, but who doesn't like to get cards and wrapping paper for cheap?
There are plenty of items you can purchase with confidence at these places, but there are some things that even a dollar-store junkie like myself won't purchase.
1. Cosmetics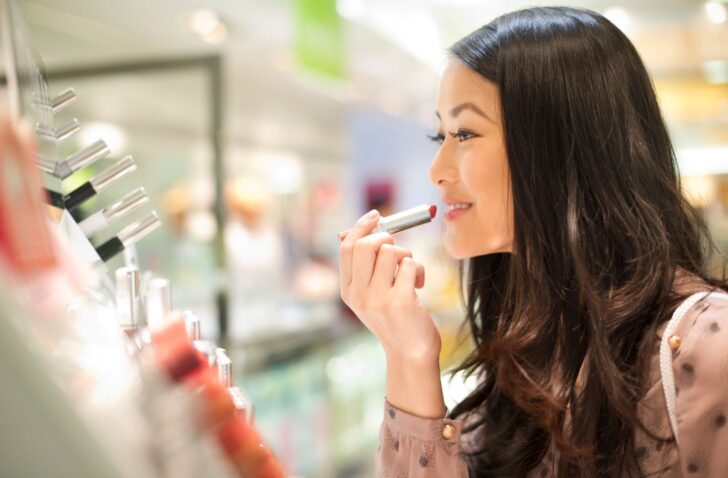 I know there is some disagreement on this, but unless you are very young, you don't want to purchase your makeup at a dollar store. Our skin is too important to use cheap makeup.
If the dollar store happens to be selling a name brand you trust, go for it. If not, keep it out of your cart.
Also, check the expiration date on the package to make sure you are not buying an expired product.
2. Steak
Generic food and store-brand food are great. But, honestly, buying a steak at a dollar store is a little suspect.
A steak from a dollar store is likely tough as leather, injected with all kinds of a solution to tenderize it, or as skinny as a piece of paper.
Get your plates and napkins here, but buy your steaks at a grocery store, preferably when they are on sale.
Save Money on Groceries with Ibotta
If you love a thick, juicy steak, get one at your favorite local grocery store.
And when you go, make sure you have the Ibotta on your phone.
When you download the Ibotta app (or get Siri or Google Assistant to do it for you), you'll discover so many opportunities to earn cash back when grocery shopping.
Some recent deals included $3.25 back on adult beverages, $1 back on ketchup, plus $5 back on cat litter.
Download Ibotta today to claim a $20 welcome bonus and start earning cash back when you shop at participating stores.
Want to hear even more ways Ibotta can save you money? Check out our Ibotta explainer video, here!
3. Headphones/Earbuds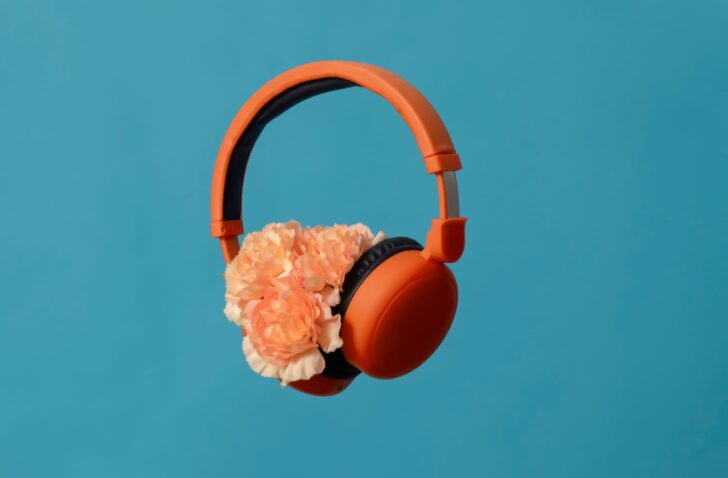 Quality matters when it comes to electronic devices. I know from experience the annoyance I get when I have foolishly bought earbuds from a dollar store right before flying on a vacation.
When I settled in on the plane and started to watch a movie on my device, the crackling and one-sided sound drove me crazy!
And, if you have ever bought dollar-store earbuds, you know how uncomfortable they are in your ears.
Listen to me, stay away from the headphones and earbuds, please!
4. Vitamins and Supplements
If your health is a priority enough for you to consider taking vitamins, then your physical well-being is worth more than cheap ones.
Regulations are spotty when it comes to vitamins, so you probably shouldn't trust brands you've never heard of.
Consider other stores for vitamins and supplements for the health of it.
Enhance Your Wellbeing with the Yours App
Does it seem as if your life has become busier? more hectic? more chaotic? Given all of the pressures we face, it can seem like there is no way to shut out the world and just relax and calm down. Thankfully, there is a way we can find some inner peace and practice mindfulness.
Yours App will help you sleep and feel better through its four main features: Meditation, Sleep, Body, and Music. The Yours App will guide you on mindfulness meditation and breathing exercises. You will sleep better with meditations, bedtime stories, and calming music.
Yours app also offers simple exercises and yoga exercises to help you improve your health. And, there is a wide selection of music to help you be more productive during your waking hours.
Let Yours App guide you to a better you. Try it free for seven days to sleep better, feel better, and be more productive.
Download Yours App today for your free trial.
5. Hair Coloring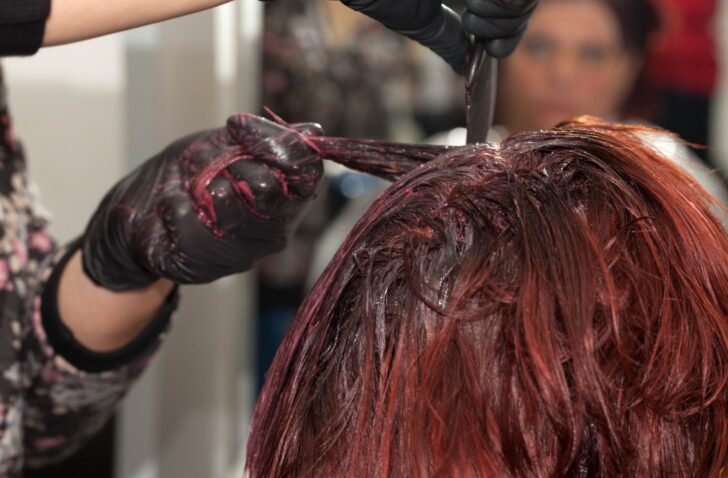 Coloring your hair can get expensive, even when done at home. So, I understand why picking up hair coloring products at the dollar store is an attractive proposition.
But, your hair is your "crowning jewel." You want to make sure you don't treat it harshly with off-brand hair coloring products that can damage it.
So, stick to brands you trust.
One caveat would be if it is a temporary coloring product for a costume or something, but even that is a bit iffy.
6. Batteries
Another tempting purchase at dollar stores are batteries.
The top brands are expensive, so snapping up four for a buck is enticing. But, are they really worth it?
The reality is they just don't supply a lot of power and run out quickly. If you need batteries for a clock or some other low-drain device, then you might be OK.
But, be warned: I've used these cheap batteries for my Roku streaming stick remote, and they don't last long.
Batteries from a dollar store may cost you more in the long run because you will be replacing them more often than you would expect.
7. Coffee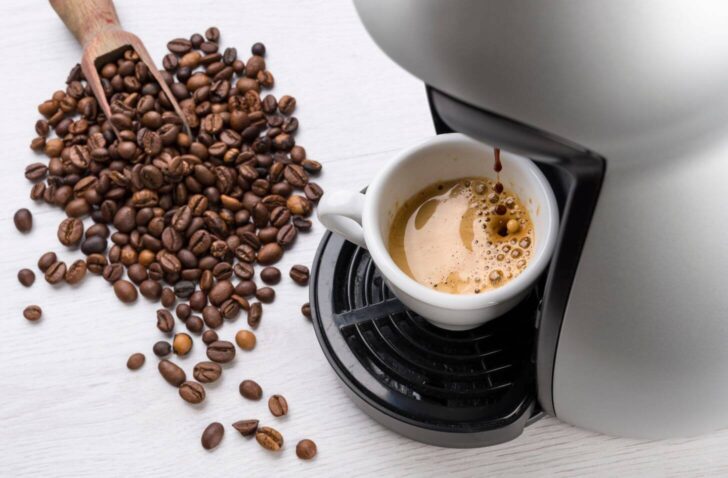 Good to the last drop is not something you are going to get from a dollar store coffee purchase.
If you need your caffeine to get you moving in the morning, you may want to stay away from the off-label coffee grounds from a dollar store. You want better coffee, not bitter coffee.
And, don't even think of buying instant coffee there (unless it is a name brand you like).
People have complained the instant coffee has zero taste; it is just brown water.
Growing, harvesting, and roasting coffee beans properly takes effort and money.
If you want to save money, look elsewhere, not here.
Free Workshop – Join our free Simplify Money Workshop
The *only* way to save money is to spend less than you earn. That means you need to decrease your expenses or increase your income.
We want to help you do both.
Join our FREE Simplify Money Workshop to learn the fundamentals of growing wealth. Because when you can spend less than you earn, your money has no choice but to grow. You will build your savings and pay down debt.
What's more? We've got a bunch of free money-hacks to share with you:
Hacks to lower your monthly bills
Hacks to spend less on debt
Hacks to start investing
Hacks to increase your income by $20/month (with no extra effort)
This workshop has everything you need to accomplish the cardinal rule of personal finance: keep your income over your expenses.
Join our free 5-day Simplify Money Workshop, and start growing your wealth today.
8. Toilet Paper
In a pinch, you may think buying TP from a dollar store is your best option. (Anyone remember the pandemic and empty shelves?) Unless it is a last resort, there are more affordable brands at the big box stores.
When purchasing toilet paper, it is so difficult to compare prices. However, a well-known dollar store sells Scott Comfort Plus for $1.25 for a four-pack.
Seems like a great price, until you do a little research. The dollar store rolls contain 116 sheets, while the same product in other stores has rolls with 187 or 231 sheets.
Be smart when shopping and keep in mind dollar store toilet paper may be too thin to get the job done … or at least without using half a roll.
Save on TP with a Bidet
The average family literally flushes more than $175 a year down the toilet. Why waste this money when there is solution thats cheaper, benefits the environment, and is significantly more sanitary.
Use a Bidet. Yes, a bidet. They are popular among Europeans.
You can get one for around $30 and use considerably less toilet paper.
Here are a couple of options on Amazon right now:
Handheld Bidet– This one is the #1 Best Seller on Amazon
Easy-Install Bidet– This is more like a typical bidet you attach to your toilet seat. It has over 1,700 4.5 Star Reviews!
9. Clothing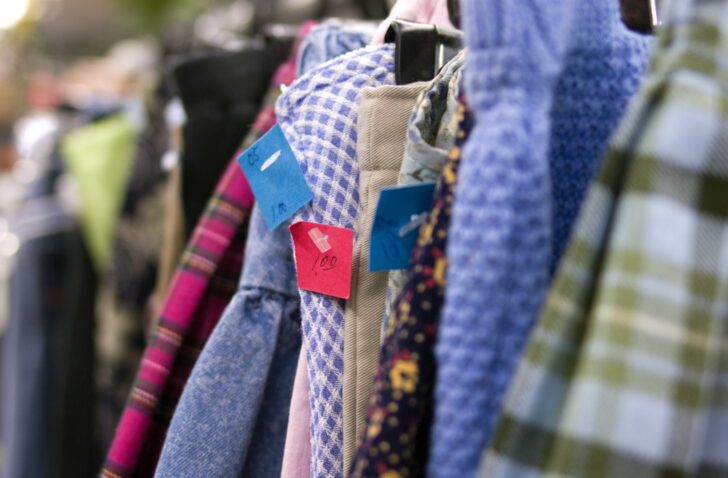 You may be able to find a scarf at a dollar store you want to add to your closet, but other than that steer clear.
You definitely get what you pay for when buying clothing from a dollar store.
If you are looking to save money on clothes, you'd have better luck at your local thrift store (which I love).
10. Knives
You want your knives to be safe, right? Well, buying knives at a dollar store is pretty risky.
With cheap knives you have to put more pressure to make them cut what you want.
When you apply more pressure, your grip might slip, and that's a surefire way to cut yourself. Plus, with cheap materials used to make the knife, your chances of it breaking at a critical moment just is too great. Don't risk it!
11. Tools
Like with knives, you want your tools to work when you need them. Buying a hammer at a dollar store may result in more than a smashed thumb if it would break during its use.
The metal used in these tools are not very strong, so they are easy to damage, especially the tips of screwdrivers and adjustable wrenches.
NEED HELP SAVING AT YOUR FAVORITE STORES?
Want to save these tips for later? Click here to pin this post!
Be sure to follow us on Pinterest for more money-saving life hacks!
This website contains affiliate links, which means that if you click on a product link, we may receive a commission in return. Budgeting Couple LLC is a participant in the Amazon Services LLC Associates Program, an affiliate advertising program designed to provide a means for sites to earn advertising fees by advertising and linking to amazon.com