This Drop app review will cover how Drop works, if it's safe to use, how to redeem Drop points, and if downloading the Drop app is the right choice for you.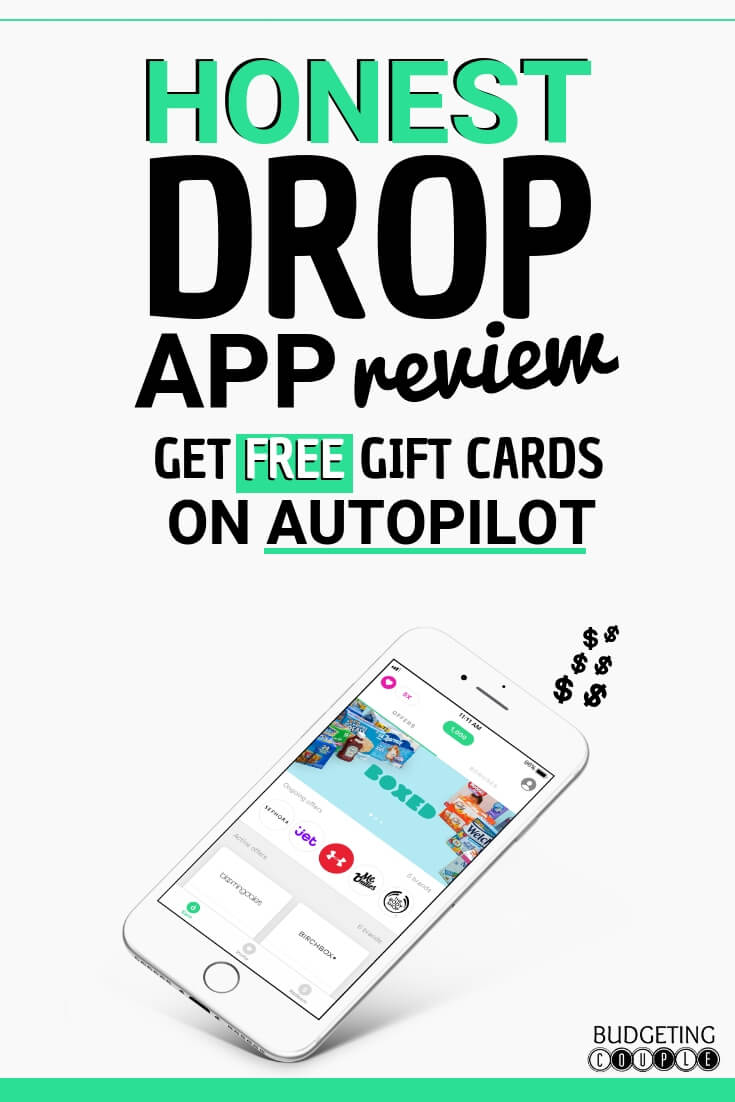 When you first find that new "magical unicorn, earn-free-money-app…"
You're gung-ho for it, guns a blazing! You're using the app every chance you get.
Then, for some reason, you stop using it…
All of a sudden, that "magical unicorn" app sits in your phone, untouched, taking up valuable space on your already maxed out IPhone storage…. With zero rewards.
NOT THIS TIME! 
Let's talk about the Drop App.
Drop App Review: How To Get Free Gift Cards (On Autopilot)
Pros:
Free to download and use
Get free gift cards from everyday purchases
No "point redeeming" extra steps, everything happens in the background
Bank-level 256 encryption for maximum security
Double up on credit card points
Cons: 
Have to use the debit or credit card connected to the app
What is the Drop App?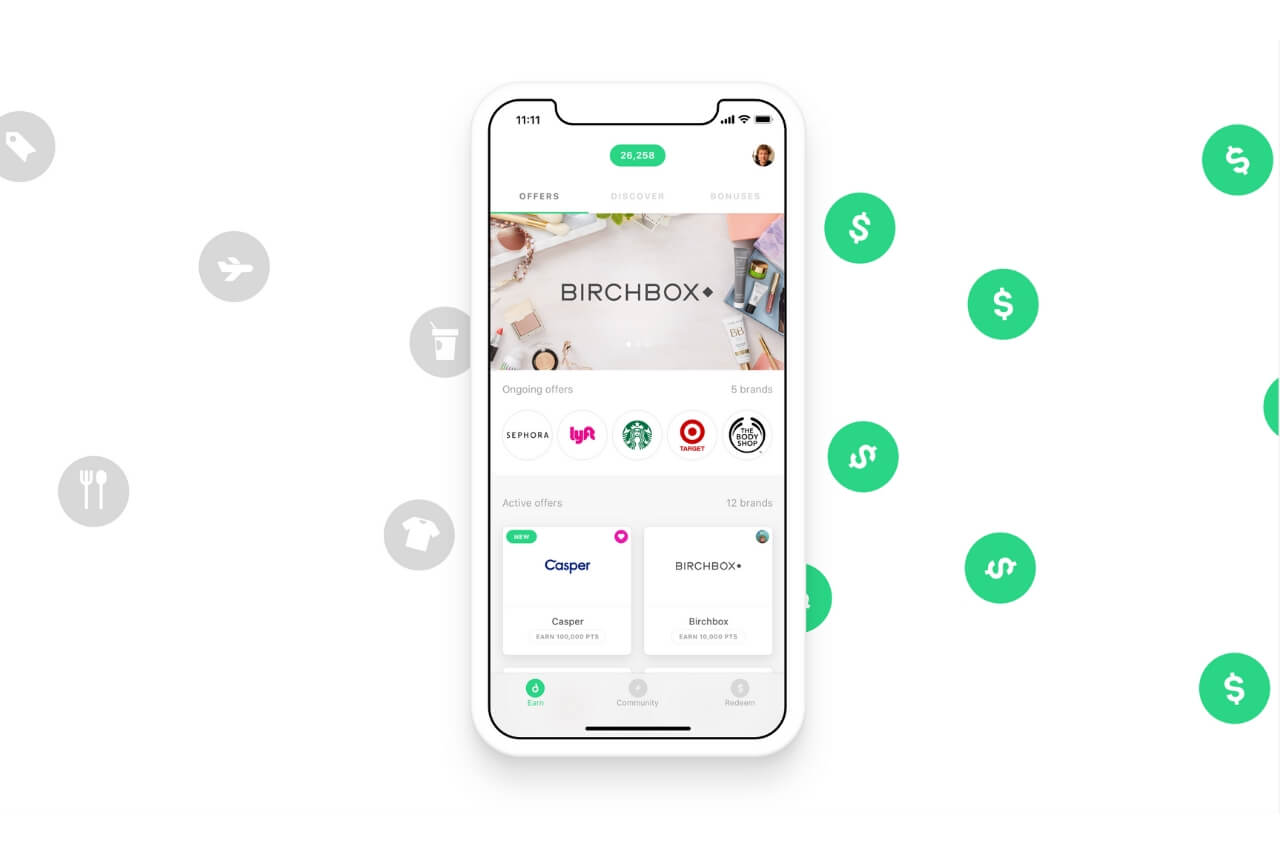 The Drop app (a free to download phone app) turns your debit and/or credit cards into free gift card earning machines.
How Does The Drop App Work?
Just link your debit and/or credit cards to the Drop app, then BOOM!
> You just turned that non-point-earning debit card into a bonafide rewards card!
> And yes, you'll be earning double the points if you use a credit card!
You simply go about your normal day-to-day spending and let Drop App earn you free gift cards automatically in the background.
We're talking about free Starbucks drinks, Nordstrom gift cards, free Uber money, and plenty of other gift cards to your favorite retailers!
Trader Joes
Amazon
Domino's
Target
And so many more!
How do I get started using Drop App?
Start off right with a free $5 added to your Drop App Account:
Download the Drop app for free by clicking here
Enter in the promo code FALL5 for a free $5 gift card (aka a free Grande Blonde Vanilla Late!)
Confirm your email
Link your debit and credit cards
Redeem your Free $5
Your work is done!
Simply spend money like normal and let the Drop App load up your account with points automatically.
Then after a few months, you'll say, "Oh yea, I should check my Drop App," and find $20 of free money waiting for you to spend.
How To Redeem Drop Points: 
As soon as you have enough points (which should be immediately when you use our promo code: FALL5) you can snag your first gift card!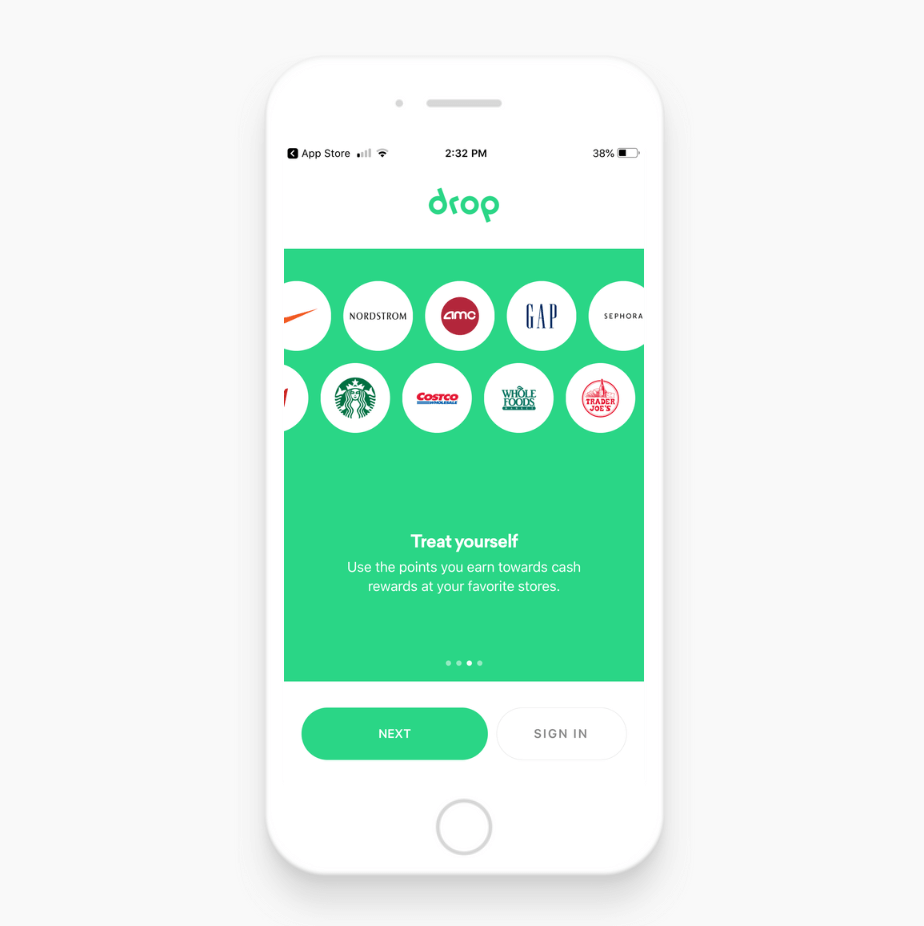 Just click "Redeem" in the app and pick out the gift card you want!
That's it. Here's how it looked when I snagged my first Starbucks gift card from Drop: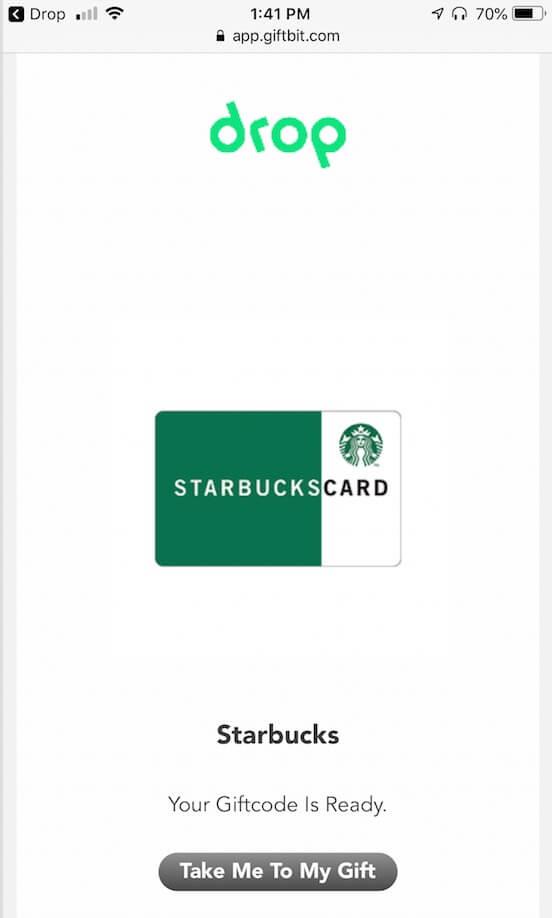 Is Drop App Right for Me?
Do you want to double up on your credit card points without lifting a finger?
Do you want your debit card to join the "earning points on everyday purchases" club?
Then get the Drop App!

Drop App FAQ
1. Is Drop safe?
Yes! The Drop app is committed to your security using a 256-bit encryption (same security as the government, NASA, and the military) to keep your banking information extremely safe.
2. How long does it take to earn a reward? 
The average Drop user grabs a gift card within the first month of using the app!
BUT if you took advantage of our link and Drop app Promo code [FALL5] you can snag a $5 gift card before spending any money… so today!
(don't forget to link your card and confirm your email to take advantage of the offer)
3. Do Drop points expire?
Nope, never.  Your points will be waiting for you whenever you're ready.
4. Will I still earn my regular credit card points? 
Absolutely! The Drop app lets you double up on the travel, hotel, and miscellaneous points your credit card is already handing out!
5. What if I only have a debit card?
You still get points! One of the many features that sets the Drop app apart is turning your "non-point-earning" debit cards into reward cards!
6. Is Drop a scam? Is there a catch?
Drop is not a scam! We have been using the Drop app for the past month and have already racked up 10,471 points! And it's 100% free to use.
7. What makes the Drop app better than all those other free gift card apps?
The advantage to the Drop app is it works in the background.  ie. No need to redeem the reward before purchasing or scanning a receipt after.
In fact, after I downloaded the app I left it untouched for a week.  When I finally opened it back up, I was amazed to see I had earned over 100 points from my weekly grocery trip (without even opening the app).
8. What can I redeem my Drop points for?
Free gift cards! The Drop app has a generous selection of gift cards and certificates for you to choose from.
Some of our favorites include: Amazon, Starbucks, Target, Nordstrom, Best Buy, movie theaters, and more!  Unfortunately, points cannot be redeemed for cash.
9. How is the Drop app's customer service?
Speaking from experience, Drop's customer service is extremely quick and helpful!
I sent a help request through the app and got a response within a few hours with my problem resolved.
10. Any Drawbacks to the Drop App?
The only drawback we've found is if you're a cash-only user.
In order to earn free gift cards from Drop, you have to use the credit/debit card connected to the app.
Our Final Drop Review
If you're looking for a hassle-free way to double up on credit card points, the Drop app is the perfect tool!
With its user-friendly interface and "lazy" point earning potential we are definitely hooked!
>> Start earning free gift cards on autopilot with Drop app today!
How?
Enter in the promo code FALL5 for a free $5 gift card
Link your credit/debit cards and confirm your email
Treat yourself with those free gift cads!

Do you use any phone apps that help you earn free gift cards? Tell us about them in the comments below!
Want to save this article for later (so you can snag that free $5 gift card?) Pin it here!
Be sure to follow us on Pinterest for more money saving and money making tips!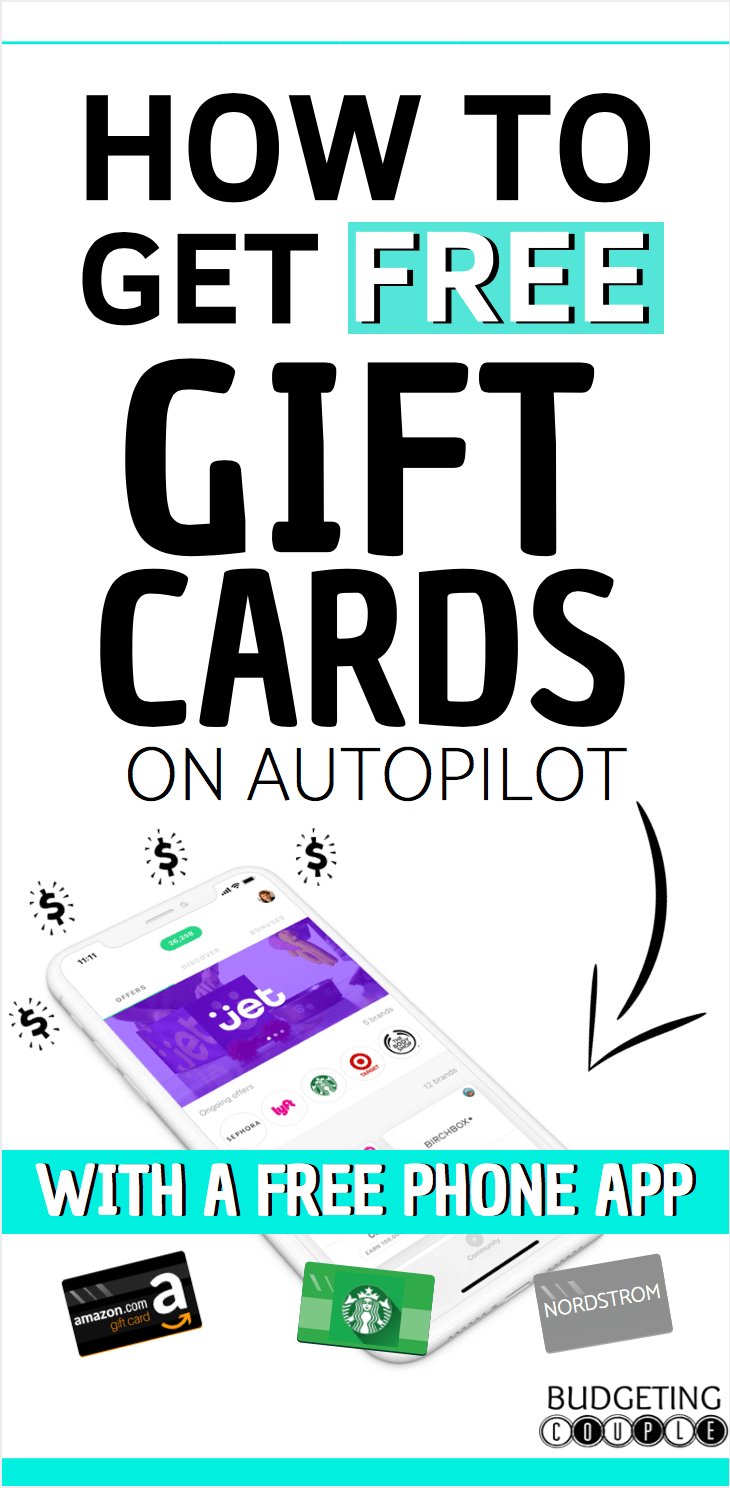 Cheers,
Nikayla
Co-Founder, Budgeting Couple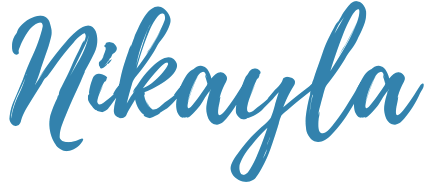 FREE Personal Finance Workshop: Roadmap To Financial Success
Give your money direction with our Roadmap to Financial Success. Then sit back and watch what your money is able to accomplish! *Grab your spot now!*

The following two tabs change content below.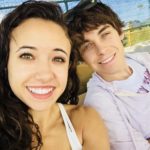 A budgeting fanatic and a frugal living lover! We want to share our budgeting techniques because of how much they have improved every aspect of our life! We teach the ultimate way to budget so you can save tons of money, eliminate debt fast, and achieve guilt-free spending!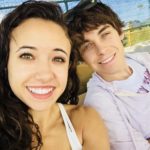 Latest posts by Evan & Nikayla (see all)