10 Mindful Spending Tips to Improve Your Finances
This post may contain affiliate links. Please read our
disclosure
for more info.
Have you ever wondered where all your money goes? You get paid, money goes into your bank and pocket, yet, it seems like you never have enough.
This is often a direct result of mindless spending. When we shop mindlessly, we wind up living on less because we spend more on things we don't need.
In contrast, when we practice mindful spending, we can live a richer life.
Here are 12 mindful spending tips to help you break bad thought patterns and embrace conscious shopping.
1. Keep a Budget
Mindful spending starts with a budget. You need to know how much money you bring in every month so that you can know how much money you can mindfully spend each month.
Budgeting is easy when you make it a habit. Creating a budget involves determining your income, tracking your spending, setting realistic goals, and making adjustments as needed.
Create a budget and stick to it!
Empower Makes Budgeting Easy
There's a reason the Empower app is called "budgeting for people who hate budgeting!" — it makes budgeting easy for everyone, including those who dread it.
Empower includes budget suggestions, as well as fully customizable budgeting options and categories, such as major expenses, coffee, fashion, rideshare, and beauty. Best of all — Empower lets you set up spending limits in each category and will send you alerts when you're close to going over budget.
Download the Empower app and customize your budget today.
2. Spend Money on Productivity
When shopping for a product or a service, carefully consider the value it will bring to your life.
What is your time worth? Does it make sense to drive across town to pick up a couple of items?
If signing up for a grocery delivery service will save you time, sign up. You can use the time to work and earn money or complete other must-do tasks while someone else does a chore for you.
3. Shop Small Businesses
Another part of mindful spending is being aware of where your money is going.
For example, while you can get cheap clothes from fashion websites, your money isn't supporting the individuals who make the products.
When you shop at small businesses, you know where your money is going and who it is helping. Consider checking out the mom-and-pop shops on Main Street in your town or supporting independent creators on Etsy before you shop big box and online mega stores.
Get Upside to Save Locally
Upside is a cash-back app that will find you local discounts on gas, groceries, and meals.
When you download the free Upside app and sign up, you can look for cash-back opportunities. If you like eat out occasionally, search for locally owned restaurants in the Upside app..
Upside started out as a cash-back gas app. When I signed up, Upside gave me 20 cents off a gallon. When I entered the promo code AFF20, I received another 20 cents per gallon off as a sign-up bonus.
Download Upside today; there is no downside.
4. Spend More on Unprocessed Foods
There are only two ways to take care of the body: Move it and feed it.
If you can upgrade your lifestyle (new clothes, gadgets, vacations), put food at the top of your list!
Adjust your spending to include quality foods. Think of the humane treatment of animals (when the animal is treated right, the food tastes better).
Think pasture-raised food animals, pasture-raised eggs, and pasture-raised dairy. Stop by your local farmers' market regularly to get fresh produce and quality food.
Save Money on Your Groceries with Ibotta
It's no secret that grocery prices continue to creep higher. We cannot negotiate with the manager at a local grocery store for lower prices, but we can use the No. 1 grocery app to get some cash back. Shoppers all over the country rely on Ibotta to get free money when they shop at their favorite grocery stores.
Download the app, connect your loyalty programs, select items to buy, and then snag a quick pic of your receipt using the Ibotta app and watch your cashback total grow. Ibotta has paid out more than $680 million to shoppers just like you. Download the app today and get a $20 welcome bonus.
Want to hear even more ways Ibotta can save you money? Check out our Ibotta explainer video, here!
5. Rent or Borrow
With the ability to order something online and get it in a day or two, it is tempting to just hit "purchase" whenever you need something.
Ask yourself if it is something you need for the long run or something you can borrow for a short time.
For example, is that tool you need for planting a shrub something you will use often, or can you borrow one from a neighbor?
Do you need to buy an expensive formal gown for one evening only, or can you spend significantly less by renting it from Rent the Runway?
If you just need something temporarily, post on Facebook and see if any of your friends can help you out. A simple post could save you hundreds of dollars.
6. Hit Pause
Is your home or closet full of impulse buys you regret? Or do you tend to buy things just because they are cheap?
I have a friend who reached the hard realization that her frequent $5 buys were sending her into debt.
Instead of buying things when the impulse hits you, take a pause. Like a legit pause. Think before you buy.
Do not add items to your online shopping cart; add it to your wish list and walk away.
Put it back on the shopping rack and leave the store.
If you still want it after you've thought about it and can afford it, then buy it.
Free Workshop – Join our free Simplify Money Workshop
The *only* way to save money is to spend less than you earn. That means you need to decrease your expenses or increase your income.
We want to help you do both.
Join our FREE Simplify Money Workshop to learn the fundamentals of growing wealth. Because when you can spend less than you earn, your money has no choice but to grow. You will build your savings and pay down debt.
What's more? We've got a bunch of free money-hacks to share with you:
Hacks to lower your monthly bills
Hacks to spend less on debt
Hacks to start investing
Hacks to increase your income by $20/month (with no extra effort)
This workshop has everything you need to accomplish the cardinal rule of personal finance: keep your income over your expenses.
Join our free 5-day Simplify Money Workshop, and start growing your wealth today.
7. Prioritize Quality Over Quantity
Be mindful of quality. It is tempting to buy more just because you can, such as buying several clothing pieces from cheap stores.
But because these clothing pieces are cheaply made, they will not last long. They will shrink in the wash or look dingy soon after purchase.
Instead, buy one quality item that will last. This is another reason it is good to shop in-person when you can see and feel the quality of items versus online.
8. Place a Higher Value on Experiences
When you spend money mindlessly, you don't tend to have much money left to experience life because you are in consumer mode instead of experiential mode.
You can't take the girls' trip (without going into debt) if you've blown most of your money on random Target trips. Keep this in mind as you shop. Do you really need more home décor, or would you find more lasting joy in spending that money on a trip or a concert?
9. Ask Yourself Why
A key way to practice mindful spending is to continuously ask yourself why. Why do you want to buy this thing?
Is there something triggering you (such as FOMO – fear of missing out – from social media or grocery shopping while hungry)?
Is this a need or a want? Making a point to stop and ask yourself why will lead to much more mindful spending.
Delay gratification and you end up with more money to pay down debt, save, or invest.
10. Shop with a Plan
Many people treat shopping like a fun hobby, but this leads to mindless spending. It looks like going into stores and buying whatever you feel like buying at the moment versus buying what you need. It's wiser and better for your wallet if you shop with a plan.
Shopping with a plan isn't the same thing as shopping with a budget. Your budget factors in, but shopping with a plan means shopping with certain items in mind.
In order to do so, you need to take an audit of what you already own to know what you really need. Make a list of what you need to make your summer wardrobe instead of simply buying whatever catches your attention.
Mindful Spending Allows You to Buy What You Love
Ramit Sethi, author of the best-selling book I Will Teach You to Be Rich tells CNN, "Conscious spending is all about spending extravagantly on the things you love, as long as you cut costs mercilessly on the things you don't. It's not about restriction. It's about being intentional with your money and then spending on the things you love guilt-free."
Imagine buying what you love instead of wasting money on what you don't – that's what mindful spending really is.
Keep a budget and shop with a plan.
Always hit pause.
Ask yourself if it is a need or a want.
Spend money on quality products.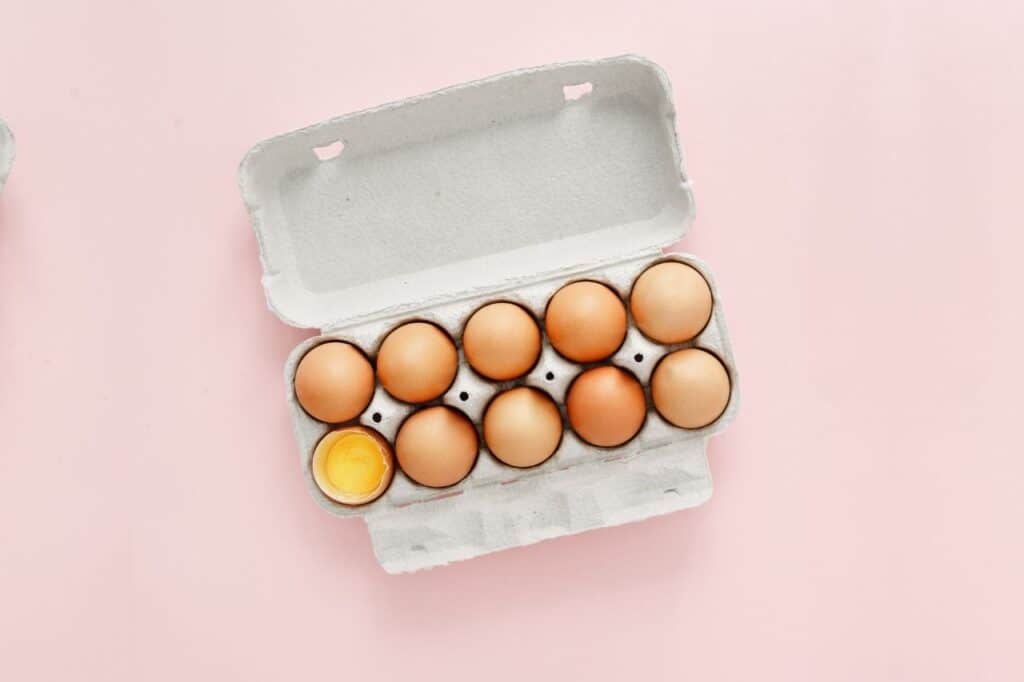 SAVE MORE MONEY! READ THESE NEXT…
Want to save these tips for later? Click here to pin this post!
Be sure to follow us on Pinterest for more money-saving life hacks!
This website contains affiliate links, which means that if you click on a product link, we may receive a commission in return. Budgeting Couple LLC is a participant in the Amazon Services LLC Associates Program, an affiliate advertising program designed to provide a means for sites to earn advertising fees by advertising and linking to amazon.com