Your 20s are a wild ride. You start them little more than a kid and the decade that follows shapes the trajectory of your life — including your finances. No pressure or anything.
Most of us who come through on the other side learned from those experiences in our 20s and now wish we could have done some things differently, especially as they relate to money habits.
Here's the real deal: You don't have to amass a fortune right now. But if you can establish a few key financial habits in your 20s, you'll lay the groundwork for a financially stable life. Here's 5 that will change your life:
1. Live Below Your Means
The key to financial success comes down to one crucial habit: Living below your means. It's pretty simple, but almost no one does it. If you want to join the elite club, all you need to do is spend less than you earn.
Living below your means gets a bad rap because people don't like to go without. The key is finding ways to spend less without sacrificing experience or quality.
Get More for Less with Ibotta
Everyone buys groceries, making it one of the top expenditures most months. So saving just a little more money at the grocery store can be a huge help (especially if you can save some money nearly every grocery trip!)
Use Ibotta to earn cash back on your groceries. Ibotta has cash back offers at hundreds of retailers, and claiming them is easy. Simply snap a picture of your receipt, and Cha-ching! That's the sweet sound of free money.
Download Ibotta for free and snag your $20 welcome bonus!
2. Learn How to Budget
Spending less than you earn is a lot easier when you have a plan for your money. That's all a budget is.
People get scared of the big bad B word for two reasons:
They think it means depriving themselves
They're afraid it's too much work
Good news: Both ideas are wrong. A budget isn't restrictive. It's freeing! When you have a plan for your money, you spend it on things that matter instead of wasting it on things that don't.
And with so many user-friendly budget apps on the market, you can build a budget and track your spending effortlessly.
No more excuses. Set aside an hour to make a budget. Your future self will thank you (as will your savings and retirement accounts).
"Help me stop being poor!"
The *only* way to save money is to spend less than you earn. That means you need to decrease your expenses or increase your income.
We want to help you do both.
Join our FREE Simplify Money Workshop to learn the fundamentals of growing wealth. Because when you can spend less than you earn, your money has no choice but to grow. You will build your savings and pay down debt.
What's more? We've got a bunch of free money-hacks to share with you:
Hacks to lower your monthly bills
Hacks to spend less on debt
Hacks to start investing
Hacks to increase your income by $20/month (with no extra effort)
This workshop has everything you need to accomplish the cardinal rule of personal finance: keep your income over your expenses.
Join our free 5-day Simplify Money Workshop, and start growing your wealth today.
3. Develop a Savings Mentality
Remember how we talked about budgeting for the things that matter? Well, saving matters. When you spend less than you earn, there's room in the budget for regular savings.
A savings cushion means you have an emergency fund to fall back on when an unexpected expense comes knocking on your door. Having money available means you don't have to carry a credit card balance or get a payday loan and pay outrageous interest rates.
A regular savings habit helps you work toward goals like an epic vacation or buying your first home. When you have extra cash, you can live the life you want.
How do you save money? The answer remains the same. You've got to build a budget and spend less than you earn.
Open a CIT Savings Builder Account
Want to set yourself up for savings success? Make it easy! The CIT Savings Builder high-yield savings account is the perfect tool to kick start your savings journey.
You only need a $100 opening deposit, which is great when you're just starting. And here's the kicker: If you deposit at least $100 every month, you'll earn the top-tier interest rate on your account balance. See the banner below for the current top APY tier.
Pro Tip: Set up an automatic monthly transfer to your CIT Savings Builder account to make regular saving a no-brainer.
Open Your CIT Savings Builder account now and get started.
4. Build Credit Wisely
Carrying high-interest debt is a big no-no, but building credit through responsible use is a smart move in your 20s.
Bad credit and its ugly cousin, no credit, are major barriers to securing home or auto financing, a cell phone plan, and lower insurance rates with some companies. Some companies will approve people with less-than-stellar credit, but they will likely charge a higher interest rate and sometimes a hefty deposit.
Using a credit card and paying it off in full every month is a great way to build credit wisely over time. If you never carry a balance, you'll never pay interest. Simply set up an autopay so that you never forget. Not to mention that credit cards earn cash back! More on that below.
Find Your Best Credit Card on Credit Land
When you get into the habit of paying off your credit card each money, you can benefit greatly from credit card rewards.
Use a credit card for day-to-day purchases and bills, pay it in full, and earn cash back. Some cards offer 2% cash back every time you use your card!
Credit Land is your online resource for choosing the best credit card to fit your needs. Answer a few questions and it will match you with cards that meet your needs in about 20 seconds. If you like what you see, you can apply directly on the site.
Hit up Credit Land, find your ideal card, and start building credit responsibly.
5. Start Investing as Soon as Possible
When it comes to investing, time is your best friend. I wish I had understood better how time and compound interest worked together when I was in my 20s.
What is compound interest? Basically, it's when you earn interest on interest over and over and your money eventually blows up. Pretty sure that's the official definition.
The younger you start investing, the sooner (and longer) your money will earn interest and the more it will grow. Trust me, you want compound interest working for you, stat!
Jumpstart Your Investing Game with Acorns
If you want to start investing as early as possible, you need the Acorns financial app. The great thing about Acorns is it invests your spare change with their Round Up feature. 
If you buy a coffee for $2.95, you will pay $3.00 and $0.05 will go towards your investments. Acorns also makes it so you don't have to buy a whole share of stock. You buy a fraction of a share with whatever you have to invest.
Try Acorns free for 30 days and see how fast your spare change adds up!
Save more money! Read these next…
Save at your favorite stores:
Want to save these tips for later? Click here to pin this post!
Be sure to follow us on Pinterest for more money-saving life hacks!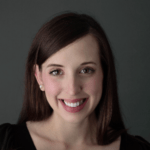 Sandra Parsons is a freelance writer specializing in personal finance, travel, and health & psychology. Her work has been featured on sites like Club Thrifty, MoneyTips, and Credit Knocks. She also freelances for Wooster Media Group LLC. Sandra lives in Eastern Canada with her husband and son.